Sometimes the best part of a trip isn't the list of attractions on an itinerary you painstakingly planned, but the happy accidents that you stumble upon along the way. Whether it's a fortuitous detour that leads to a hidden treasure, a serendipitous run-in with a particularly friendly local, or a travel disaster-turned-unforgettable vacation, it's the unexpected moments that make for the most memorable travel experiences -- not to mention, help you grow, become more open-minded, and embrace risks. For further proof, we asked Oyster.com editors to share some of the places they never set out to go -- but are beyond glad that they did.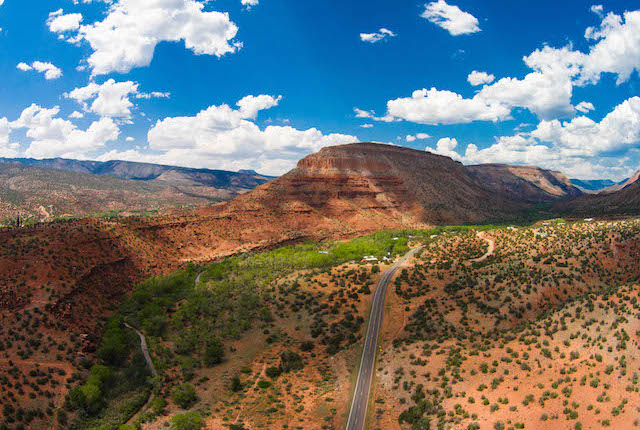 "I greeted the news that I'd be heading to New Mexico with a resounding shrug. It was the site of a friend's wedding, and as a destination, the southwestern state meant nothing to me. It could have been Nebraska, Idaho, or Worcester, and my reply would have still been 'whatever.' In terms of US travel, I'd bounced between the two coasts, but I hadn't made much headway inland. After landing in Phoenix, Arizona, I began a lengthy drive into New Mexico, and the landscape soon let me know — this was far from Idaho. The alien, red-rock cliffs didn't seem like part of the U.S. or even part of this planet. Huge stretches of road were entirely empty. As the car's stereo played Nina Simone's "Lilac Wine," I found myself tearing up, awed by these mighty geological walls that shifted from yellow to orange to purple with the setting sun. Without this serendipitous wedding, I would have never made this trip and learned all the magic held within the footed rectangle that is New Mexico. " — Maria Teresa Hart, Editor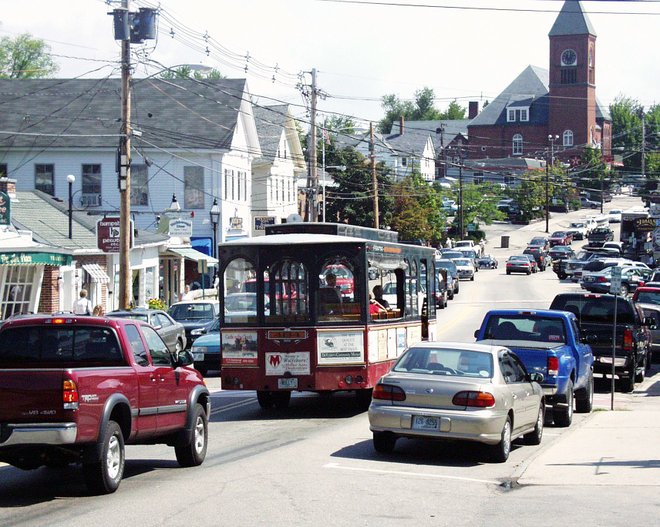 "During a recent stay on Lake Winnipesaukee, my mom and I decided to venture to one of the nearby towns in search of groceries. Our sense of direction, however, is not so hot (and neither is cell phone service in relatively remote New Hampshire), so we wound up driving in the complete opposite direction — and discovering the adorable lakeside town of Wolfeboro. There, we found a handful of local art galleries, a cute stationery store (mostly a stop for my mom on any trip), a brewery, and the best pimento cheese I've ever had. The latter is really saying something, too, since I'm from the South." — Jane Reynolds, Senior Editor
Perkinsville, Vermont
https://www.instagram.com/p/BJRGo6WhHuq
"My husband and I went up to The Inn at Weathersfield in Vermont a couple of years ago for a romantic weekend, and he decided he really wanted to go on a hike after we got there. It was a little chilly out and I was more interested in hanging out by the fire, but I decided to be a good sport. When we got to the trail, it turned out it was really poorly marked and it just felt like we were wandering through the woods. We also occasionally heard shots from a gun range nearby, and were a little worried we might get too close. The trail was supposed to lead to a pretty lake, but after we crossed a river over a fallen log (that was very high in the air), we decided to give up and head back. It was still gorgeous though, and we were having a great time. My now-husband made it an even more memorable experience by choosing that moment to propose — and now we'll always remember the time we got lost in the woods together." — Kelsey Blodget, Executive Editor
"During a month-long cross-country road trip with my boyfriend, we made a pit stop to visit a friend in Atlanta. We fed her stories about our journey thus far, and she insisted that we make our way to Eureka, Alabama. We had never heard of the place before, but supposedly it was oozing with drop dead gorgeous mansions and plenty of quintessential Southern charm. Needless to say, her glowing reviews convinced us to take the two-hour detour. Once we hit the road, our GPS couldn't spot the destination — this should have been a red flag. Each and every time we stopped to ask for directions (at least five, by the way), the locals in the area gave us a quizzical look and questioned why we were looking to visit. When we arrived, we found run-down houses that were covered in religious decor from top to bottom. Some of the road signs even had bullet holes in them. Where were the white picket fences and marble columns I was promised? Confused, we called our friend back in Atlanta. Turns out, she had confused Eureka for Eufala. Unfortunately, we never did get to feast our eyes on those stately homes we had heard so much about, but I wouldn't trade the unforgettable conversations we had with the super-friendly locals (or the non-stop laughs we shared in the car afterward) for anything." — Alisha Prakash, Editor
"When I went to Spain last fall, I thought I'd spend a few days kicking around Madrid before heading to Sevilla. Then I met a guy, so I cancelled that plan and stayed in Madrid. We decided to take a day trip to Toledo, this utterly charming medieval town that's perched on a small mountain an hour south of Madrid. That day we got lost in the narrow alleys, ate a bunch of cookies, stared at El Greco's famous "The Burial of the Count Orgaz," and had an entirely sweet little time of it. But the highlight of the day might have been our visit to the El Greco Museum. You see, as we found out, El Greco never actually lived in the house that was bought and turned into a museum with his name. A few of his lesser canvases do hang inside, but instead at every turn is a painting done in the style of El Greco, pop-influenced modern installations, and a bizarre attempt to place El Greco in a place he never inhabited. In any case, we laughed a lot once inside — laughed like kids, maybe — and that's something I'm glad to have shared with someone." — Kyle Valenta, Editor
West Dover, Vermont
https://www.instagram.com/p/sXdurUmld_
"A few summers ago, a small passport snafu (my fault) quickly turned a big annual Montreal trip into a weekend in Vermont. We could only find one random place to stay: a clapboard guest house in the countryside called the Gray Ghost Inn. Turns out, the Gray Ghost is a biker bed-and-breakfast, and guess what! It also happened to be the weekend of a huge motorcycle rally and the Vermont Blueberry Festival. I couldn't believe my luck. We spent the days kayaking, antiquing, eating cheese, playing with (and resisting the urge to kidnap) Great Pyrenees farm puppies, and hitting up the Blueberry block party, then spent the nights hanging out with the bikers and watching shooting stars on the Gray Ghost's back porch until late. Montreal, qui?" — Anne Bauso, Associate Editor
"After having my visa rejected from Maldives customs (long story), I had to make a quick decision about where to go. My boyfriend and I had flown through Dubai and decided it made sense just to head back there. Though the United Arab Emirates city had never been on my must-visit list, it ended up being a very interesting detour and one I certainly enjoyed. I got to go up the tallest building in the world (the Burj Khalifa), eat delicious Arab food, tour the jaw-dropping Sheikh Zayed Grand Mosque in nearby Abu Dhabi, and walk along the sandy beaches while gazing at the striking Burj Al Arab — all while learning about a unique culture. It wasn't the most charming city I've ever ended up in, but it definitely has a wow factor." — Lara Grant, Associate Editor
Related Stories:
All products are independently selected by our writers and editors. If you buy something through our links, Oyster may earn an affiliate commission.