Whether you travel for the food, the stories, or a change of scenery and perspective, there's no doubt that journeying far from home can teach you more than a textbook ever will. Both short getaways and long voyages come with their own set of valuable lessons like how to step out of your comfort zone, embrace the unfamiliar, appreciate new cultures, and be patient. Every now and then, you might even pick up a couple of neat tricks along the way. Speaking of which, our editors spilled the beans on some of the cool new talents and important life lessons they brought home after gallivanting around the globe. Spoiler alert: many bragging rights were earned.
How to Sail and Scuba Dive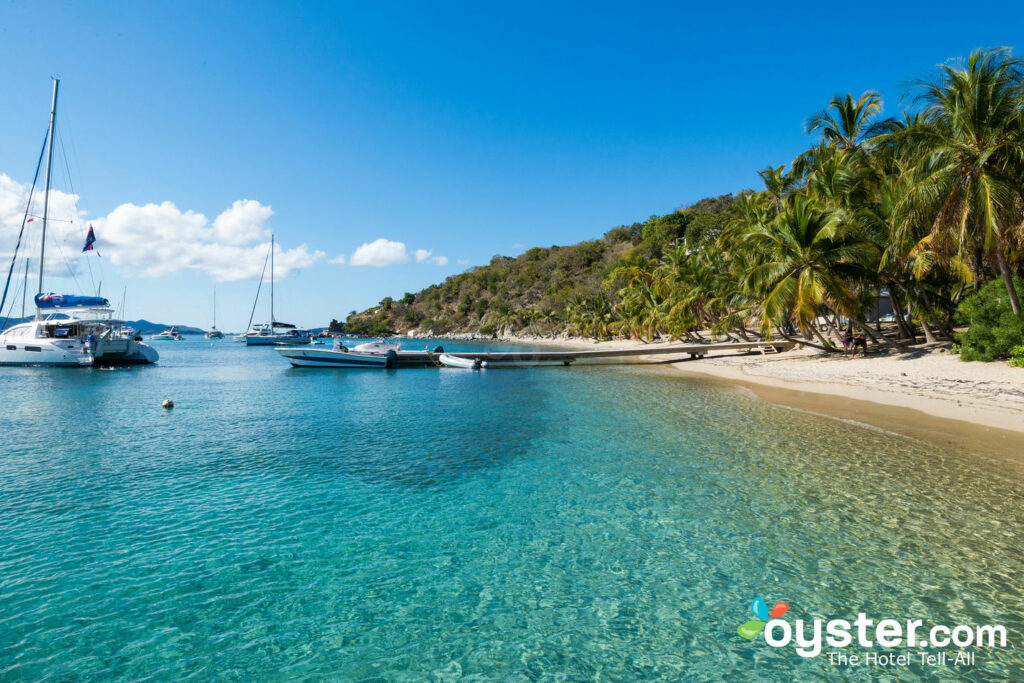 "I feel like every trip I take I learn something new about myself — whether it's that I'm truly directionally challenged (Venice) or that I can bargain better than I expected (Jamaica). But by far my most educational vacation was a two-week sail down in the BVI. Now let's not get ahead of ourselves because I wouldn't trust myself alone with either of these recently acquired skills, but while there, I learned to sail and scuba dive — and I even got certified as a lifeguard." — Jane Reynolds
How to Set the Table
"I've learned quite a few things while traveling — horseback riding, glassblowing — but my favorite lesson was how to set the table correctly. I know what you're thinking, 'Who doesn't know that? Were you raised in a barn?' (Clearly not, or I would have known horseback riding!) But when I say I learned to set the table correctly, I mean setting the table to royal standards. I went out to a French chateau to take a lesson in dining etiquette by the head housekeeper that kept every candlestick polished to perfection. She taught me how to measure out place settings, where to put the tiny fork, and how to indicate when you're finished eating. (FYI, slide your knife and fork together and set them on a diagonal on the plate at the four o'clock position.) Our lessons were serious, grand, and a little bit silly, as is the case with most century-old customs. And my skills are clearly a work in progress: That very day at dinner, I lost control of a bread roll that ricocheted across the room. But I do appreciate that madame educated me on the art of dining and now I have the knowledge, if not always the execution." — Maria Teresa Hart
How to Shuck an Oyster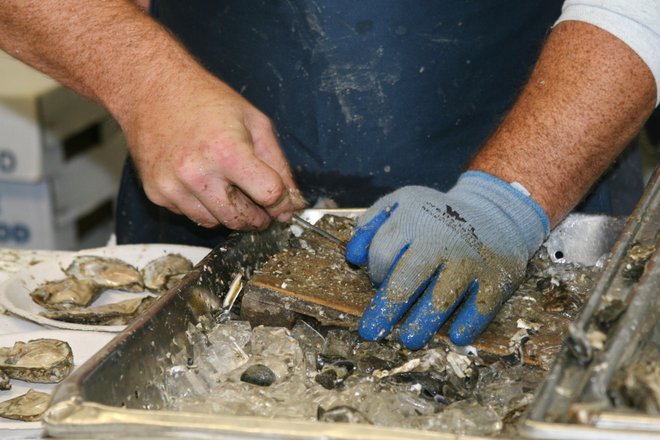 "I learned to shuck oysters in Greenport, Long Island at Little Creek Oyster Farm & Market. The "shuck yourself" oysters are cheaper than the pre-shucked ones, and we learned why pretty quickly — shucking oysters is hard. The fastest oyster shucker in the world can shuck about three dozen oysters in a minute, but it took me over 10 minutes to shuck a single one. The place provides all the tools, including a sharp knife and protective glove so that you don't stab yourself. Though I love working at Oyster.com, I was never a huge fan of eating oysters until after I'd shucked them myself. I don't know if it was the hard work, the accompanying rose, the delicious mignonette sauce, or the fresh saltiness of the oysters themselves, but that time around, I loved them." — Kelsey Blodget
How to Surf
"Anyone who knows me knows I'm fairly clumsy. Dropping glass plates, bumping into furniture, and spilling drinks — graceful, I am not. They also know that I'm always up for an adventure. At the very least, this dangerous uncoordinated, yet thrill-seeking combination always makes for some stellar stories. Let me explain. Two years ago, I had the opportunity to learn how to surf in Oregon. By learn, I mean rent a couple of boards and wetsuit with some friends who had ridden a wave a handful of times before. Still, I was excited. After all, I had watched "Blue Crush" plenty of times — how hard could it be? Turns out, really, really hard. After a full afternoon of wiping out and getting clobbered by waves, I was finally able to get up to my knees and catch a wave. A couple of years later, I had another chance to surf — this time in Peru. I'm not sure if it was second-timers luck or muscle memory, but I was able to stand up and successfully hang ten more than a few times." – Alisha Prakash
How to Connect with Locals
"I took a road trip from Nashville to San Diego in 2014 with my boyfriend, and one of the stops was Hot Springs, Arkansas. The spa town's hot spring water is famous (believed to have medicinal properties by Native Americans) and there are water stations where people go with empty jugs to fill up on the (truly great tasting) H2O. While we were filling up all the water bottles we had in our car, we started talking to an older couple about our trip, their lives, and the town. They ended up giving us two of their milk jugs, but more importantly advice and well wishes. It was a really heartwarming lesson on how kind people are and how excited people are to talk about their locale. Now, whether I'm in the United States or a thousand miles away, I always go straight to the locals for sightseeing advice and to create that human connection that spans cultures." — Lara Grant
How to Make Peace with the Past
"There I was, awkward headphones strapped to my head, the blazing sun beating down on undulating mounds of earth long since covered by grass, unable to control the tears. To one side was this long idyll of a pond, to another there were flowering trees. Underfoot — the audio guide warned — fragments of bone were still emerging from the earth. Indeed, there was a piece right there, along with some scrap of fabric worn by the victims of Pol Pot's nightmare machine in Cambodia. It's hard to say what a visit to the Killing Fields at Choeung Ek triggers without resorting to cliches, but I'd like to think that its preservation and the stories and narratives that still are being created around that place might rattle us to embrace our better natures. It's a long shot, but it's something, at least." — Kyle Valenta
How to Swim the Breaststroke
"I've never quite nailed a proper swimming stroke. I'm too uncoordinated for all of that, and a fear of open water doesn't help. Last weekend, I hiked almost four miles through Harriman State Park to a beautiful backwoods lake. The heat index was insane, my calves were burning, and the lake looked like the stuff on my Pinterest Wanderlust board. I hopped right in. The water was warm and calm, and after a few minutes of graceless treading, I built up the courage to try swimming across the lake to a rocky outcrop on the other side. My maiden voyage was pure doggie paddle, but I was so happy and comfortable in this lake that I actually allowed myself to practice for-real swim strokes, not just frantic series of limb spasms. By the time I made my return swim to the shore, I was able to get all four limbs to actually work together and pull off a few frog-style strokes. Score!" — Anne Olivia Bauso
Related Stories:
And be sure to download the brand-new Oyster.com app!
All products are independently selected by our writers and editors. If you buy something through our links, Oyster may earn an affiliate commission.