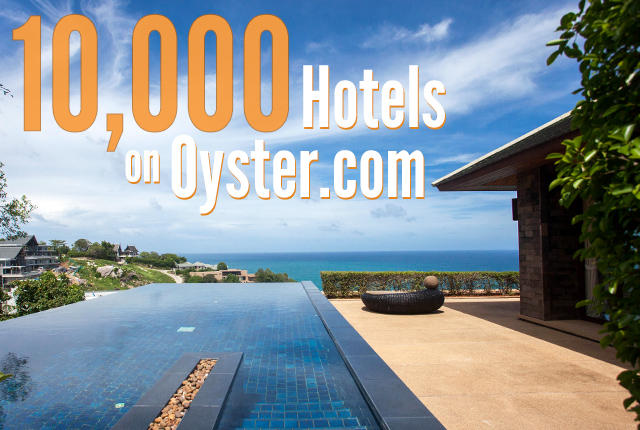 When Oyster.com launched in June 2009, our young site covered only (albeit extensively) 250 hotels in a limited set of destinations. But today, we are proud to announce that Oyster has reviewed 10,000 hotels -- across 76 countries in six continents. That's a lot, especially when you consider that our investigators visit and photograph each property in person. We've also published a whopping 3.6 million unique, honest photos. This way, when travelers research hotels through Oyster, there are no surprises; they know that what they see on Oyster.com is exactly what they're going to get when they arrive on their vacation.
To celebrate this exciting news, we came up with a list of some of our favorite hotels that are brand-new to Oyster. From sexy cave hotels to over-the-top Parisian boutiques, here are 10 of the coolest new properties. And for many of them, we have amazing 360-degree panoramic images so you can feel like you're actually there. Pretty cool, huh?
Want to know more about Oyster's growth? Read our press release at PR Newswire.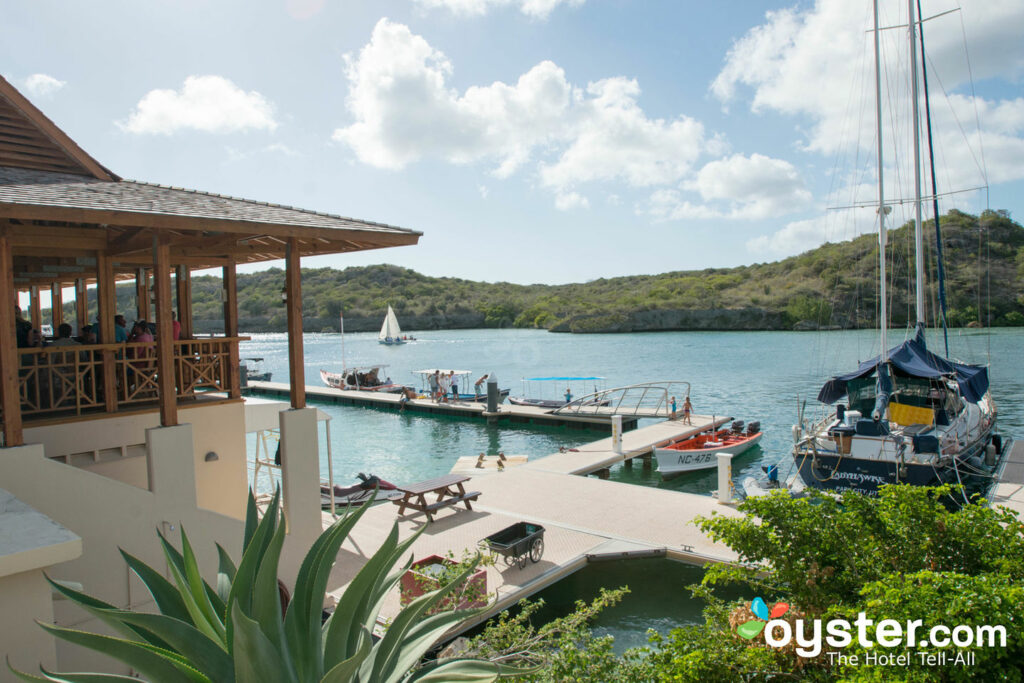 This sprawling, immaculate 350-room luxury resort draws both couples and families with its lovely spa, tennis lessons, kids' camp, and three pools. With an 18-hole golf course and meeting rooms, the hotel is also popular with business and corporate guests. The wide, white-sand beach and protected swimming area are also highlights. It's easily one of the island's top options — the Baoase Luxury Resort is nicer, but also significantly pricier, making this a terrific luxury value.
Check out a 360-degree panorama of the hotel's beach at Santa Barbara Beach & Golf Resort, Curacao.
The majestic Ellenborough Park is a 15th-century luxurious country hotel surrounded by 90 acres of green and grassy land. The stylish and sumptuous interiors feature old-world details including original fireplaces, stained glass windows, and antique chandeliers. The 60 rooms and suites are housed in four separate buildings and feature classically English decor with luxurious, comfortable beds and modern amenities such as flat-screen TVs, iPod docks, and minibars. Two elegant restaurants, one of which has been awarded 3 AA rosettes, serve a delicious British menu. The property also has a small Indian-themed spa with sauna, steam room, and whirlpool, as well as a small fitness center, heated outdoor pool, and several meeting rooms and event spaces.
Check out a 360-degree panorama of the hotel's lobby at Ellenborough Park Photos.
Paresa means "heaven" in Thai, and with a staff that refers to themselves as angels, panoramic views of the Andaman Sea over Millionaires Mile, and private luxury villas — to some guests, Paresa is truly a five-pearl piece of (expensive) heaven on earth. At night, the infinity-edge pool is lit up with hundreds of twinkling LED lights. Two on-site restaurants and a cooking school offer gourmet fare. The location on a cliff means privacy (and those uninterrupted views), but the tradeoff is a remote neighborhood and no direct beach access; the resort works around that problem with a free hourly shuttle to town and Kamala Beach.
Designed for explorers who prefer a quiet and meditative space, the 35-room Gamirasu Cave Hotel is a stunning and romantic find in Ayvali Village. The property is a combination of converted village houses and a Byzantine-era monastery that now hosts a number of modern conveniences — from a heated outdoor pool to free Wi-Fi — but has retained historic details such as frescos decorating the walls. Standard rooms have the basic bed and en-suite shower, while the larger suites have luxuriously decorated separate living areas and balconies with great views. The secluded location a 20-minute drive out to Urgup may be a drawback for some, but for others it's part of the appeal.
The 24-room Inn of the Five Graces is one of America's most extraordinary small luxury inns. Situated on a quiet side street a five-minute walk from Santa Fe Plaza, the inn is housed in a series of stone and adobe buildings, some of them dating back to the 1600s. The interiors feature an east-meets-west decorative style with a superb and thoughtfully chosen collection of art and antiques from the Southwest, Latin America, the Middle East, and Asia. Service is warm, gracious, and unobtrusive. Unlike some of its Santa Fe luxury hotel competitors, the inn has no swimming pool, hot tub, or sauna, but it does offer an outstanding full-service spa with Indian-style treatments. Guests enjoy a free cooked-to-order breakfast in the morning and free snacks and drinks in the afternoon. Rooms are lavish and come with authentic kiva fireplaces, plush featherbeds, and deep soaking tubs.
Check out a 360-degree panorama of the hotel's Lavender Room at Inn of the Five Graces Photos.
Moon Palace Golf & Spa Resort is a gigantic all-inclusive luxury resort along Cancun's Mayan Riviera. With 2,433 rooms across three resort sections — each with their own decor, design, amenities, and appeal — it's no shock that this is the largest Palace property in the world. From Sunrise's larger-than-life pool and Flowrider machine, to the charming boutique-vibe of the Moon Grand, to the fabulous kids club by Nizuc, and the standalone spa and golf center, this resort truly is all-inclusive.
Check out a 360-degree panorama of the hotel's Main Pool at Sunrise at Moon Palace Golf & Spa Resort Photos.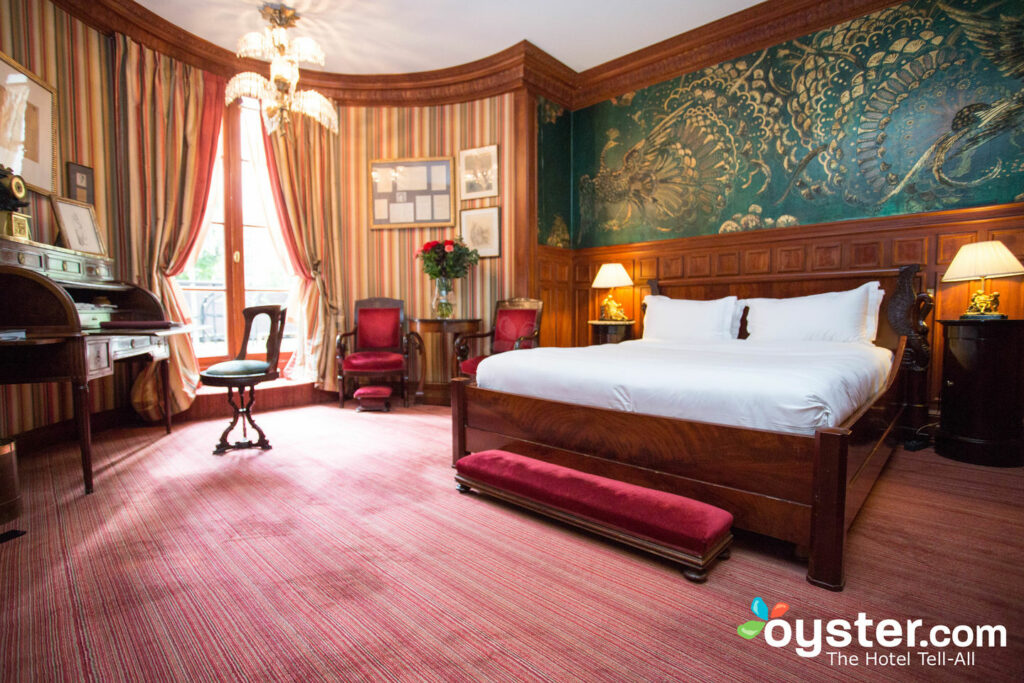 A chic, 20-room luxury boutique hotel in the elite St. Germain neighborhood of Paris, L'Hotel is cozy and artistic, each decoration and service thoughtfully rendered. It's pricey, to be sure, but other upscale boutiques nearby, such as the Hotel d'Aubusson and the Relais Christine, are often just as much (or more) — and the rooms there aren't quite as special. L'Hotel has impressive features for such a tiny property, such as an underground spa pool and Michelin-rated restaurant. It's hard to find another hotel that matches the L'Hotel's rich history, elegance, and character — though the age of the building can make for some small spaces, including a tiny elevator.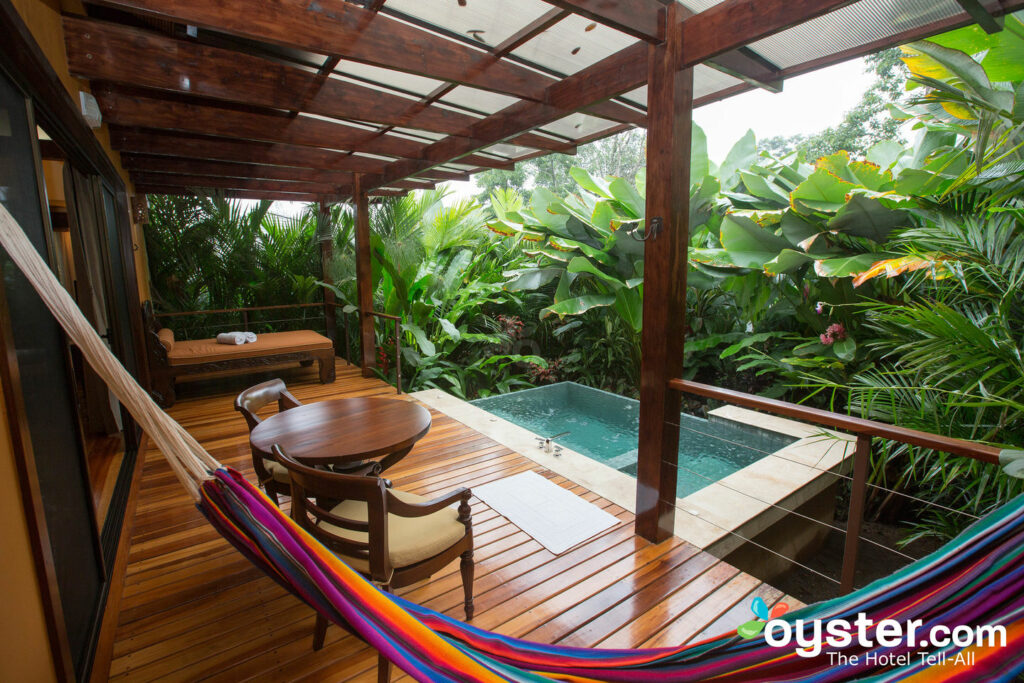 Luxurious in every way, the 16-room, adult-only resort Nayara Springs is the top resort in the area for couples seeking romance and privacy — but who can do without volcano views. Large, rustic-luxe rooms have a bevy of free amenities (free minibar items, free international calls) and gadgets (Bluetooth music players, espresso machines), all of which you pay for in the room rate. Its nearest competitor is the Nayara Hotel, Spa & Gardens, which happens to be its family-friendly sister property next door (volcano views are on offer there). The hotel is only a 15-minute ride into the town of La Fortuna, but most guests seem to spend the majority of their time on the property.
Check out a 360-degree panorama of one of the hotel's villas at Naraya Springs Photos.
The Witchery by the Castle is a four-pearl, gothic-style property at the top of the Royal Mile in the Old Town, at the base of the Edinburgh Castle. Essentially a restaurant (well, two actually) with some suites attached (nine), there are few communal spaces — the hotel is a favorite among those seeking seclusion. The rooms are large, ornately designed, and filled with antiques, but be aware that the hotel lacks such large-scale amenities as a fitness center, business center, spa, and even Wi-Fi. It excels in the small touches — slippers, chocolates, Champagne, and nightly turndown service by an attentive staff.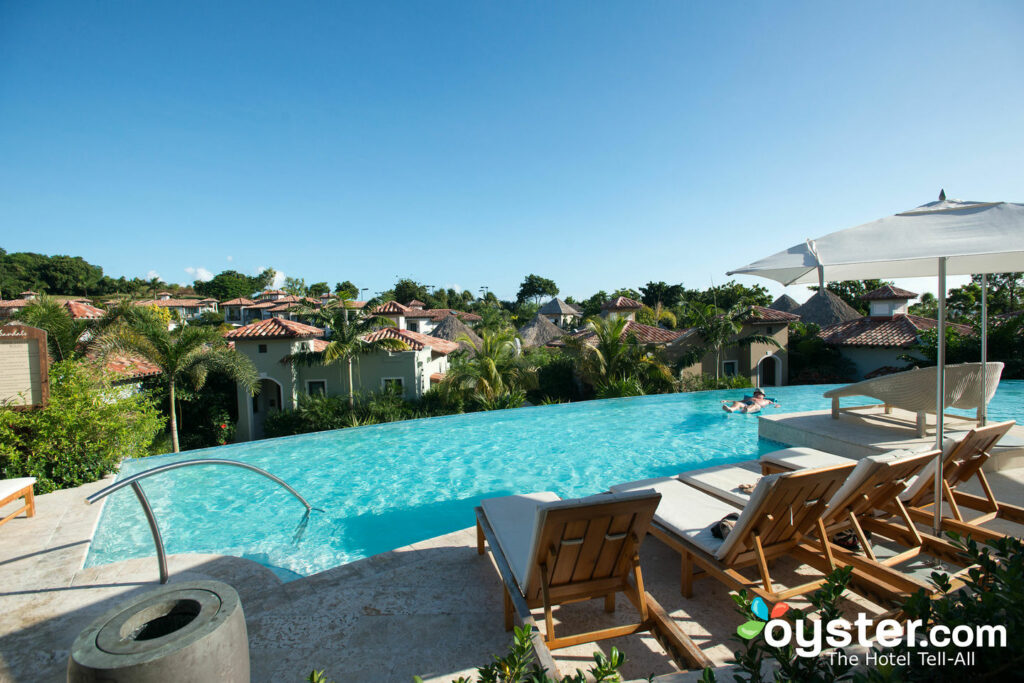 This 225-room luxury all-inclusive, couples-only resort is one of the newest additions to the Sandals brand. It's spread over a sprawling 17-acre property on the southwestern tip of the island, but all the main property features are centrally located, so it's not difficult to find your way around. With five pools, a lovely spa and fitness center, numerous activities, and 10 restaurants, couples won't be at a loss for things to do. It's the romantic touches such as fire pits, gazebos, and swinging chairs on a pier looking out over the water that make the property distinctly Sandals.
Check out a 360-degree panorama of the hotel's South Seas Village Pool at Sandals Grenada Resort & Spa Photos.
All products are independently selected by our writers and editors. If you buy something through our links, Oyster may earn an affiliate commission.