At Oyster, we're always hearing interesting tidbits from our investigators visiting hotels around the globe -- which helps us keep a close watch on developing travel trends. This year, it has been super clear that what is happening in the news geopolitically -- from acts of terror to political upsets -- is going to have major impacts on tourism in 2017. Unfortunately, 2016 has been a very eventful year.
But there's some positive news to look forward to as well, particularly for tech-savvy travelers and millennial travelers, who will be better catered to than ever before. And we'll be the first to admit that we have no idea what the Pokemon Go equivalent of 2017 will be. (Seriously -- did anyone see that one coming?)
Pokemon aside, here's how we think the following year will shake out.
Travel to Cuba Will Continue to Grow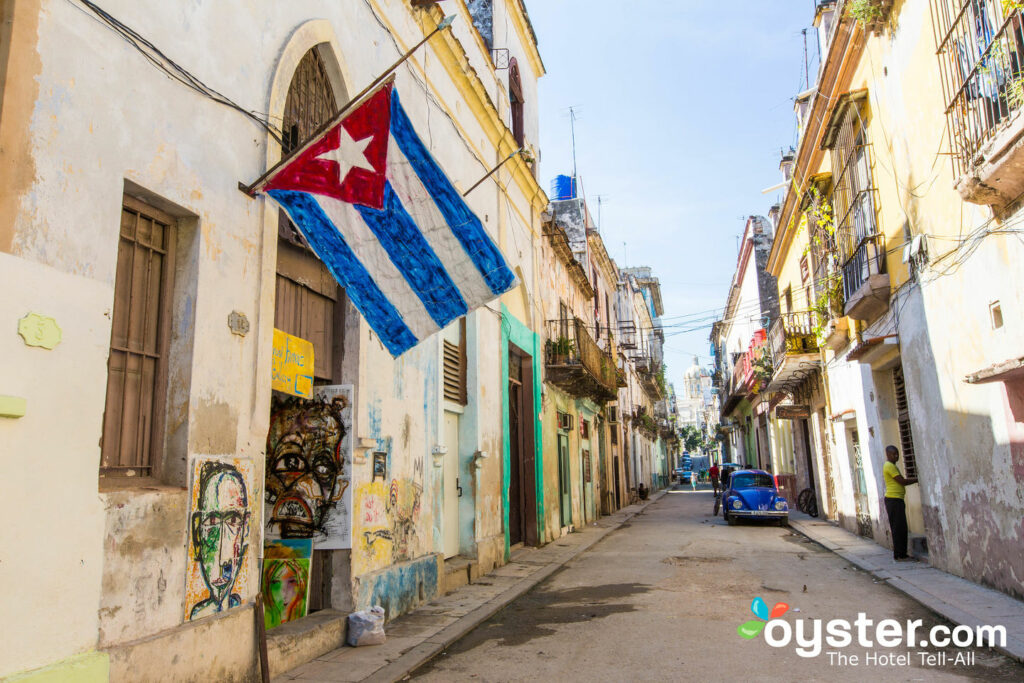 Cuba has been a trendy destination ever since travel restrictions started loosening in 2015, but 2016 saw even more developments to increase its accessibility. Direct commercial flights to Cuba resumed after a 50-plus-year hiatus, with JetBlue making history when Flight 387 touched down in August. It was possible to fly to Cuba beginning in 2001 on charter flights (and this reporter and several colleagues flew to Cuba from JFK on charter flights in 2015), but the flight options were extremely limited; now, around 10 commercial airlines fly to Cuba, including American, United, and Delta. In addition, our parent company, TripAdvisor, received permission in October to start booking travel to Cuba, even for U.S. travelers — and this means you can book Cuba hotels on Oyster, too. U.S. travelers still can't travel to Cuba for tourism, but we've outlined all the ways you can travel to Cuba legally.
Still, resources (including food) in Cuba are scarce, and the surprise win of President-elect Donald Trump could translate into policies that make it harder to travel there again. We analyzed this possibility in depth, before Fidel Castro died and Donald Trump tweeted his new Cuba policy. But U.S. airlines, cruise companies, and hotel companies have already initiated dealings with Cuba, and a policy change at this point would have negative economic consequences for a number of major U.S. businesses. That's going to make it harder for Trump to make a drastic policy reversal in 2017, and we're betting U.S. travel to Cuba is going to continue to grow. Travelers concerned about policy changes may decide to prioritize trips sooner, only accelerating the travel boost.
Turkey Will Woo Tourists from Middle Eastern Countries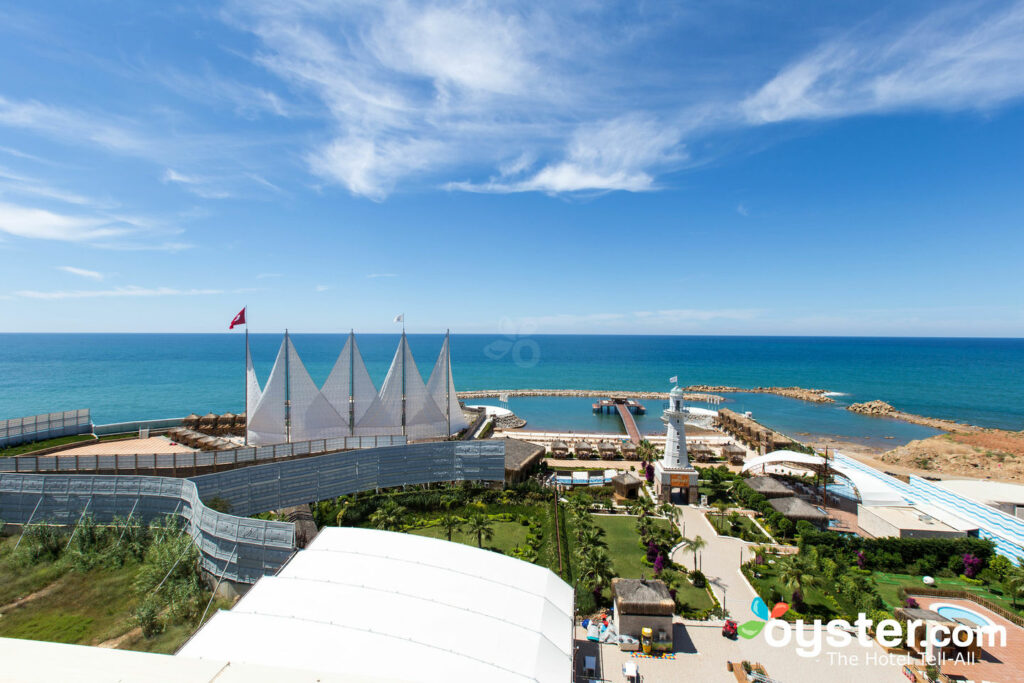 It's been a tragic year for Turkey. There have been over a dozen terrorist attacks in the country, including suicide bombings in Istanbul in both January and March, the Ataturk Airport attack in June, and most recently, the car bombing outside of an Istanbul soccer stadium last week that killed 38. And then, of course, was the attempted coup in July. Unsurprisingly, interest in travel to Turkey has drastically decreased. Germany is Turkey's biggest tourism market — there were around 5.5 million visitors from Germany in 2015 — and the U.K. is the third-biggest, with about 2.5 million visitors in 2015, according to data from Turkey's Ministry of Culture and Tourism. The U.S. is smaller but still significant, with around 800,000 visitors in 2015 (more than 2014 and 2013, as interest in visiting Turkey had been growing). But in 2016, the numbers declined steeply among these Western markets; in July, a traditionally strong travel month for Turkey, visits from Germany were down 17 percent, visits from the U.K. were down over 30 percent, and visits from the U.S. were down over 50 percent. In addition, Russia — Turkey's second-biggest market — temporarily banned air travel to Turkey this year after the downing of a Russian fighter plane that had invaded Turkey's airspace. The ban was lifted in June after Erdogan apologized to Russia.
Meanwhile, Middle Eastern markets such as Iran (the sixth-largest market), Israel, Kuwait, and Jordan were far less impacted by current events. Our writer who visited Antalya this year stayed a night in the Islamic, gender-segregated halal Adenya Hotel and was told these types of properties were a growing trend in the region. In 2017, we're predicting Turkey will continue to woo visitors from Arab countries. Visitor numbers from Germany, the U.K., and the U.S. are unlikely to rise back to 2015 numbers, but might rebound slightly from 2016. With the assassination of the Russian ambassador to Turkey Dec. 19, it is now looking more unlikely that the number of Russian visitors will normalize.
Spain and Portugal Will Keep Getting Hotter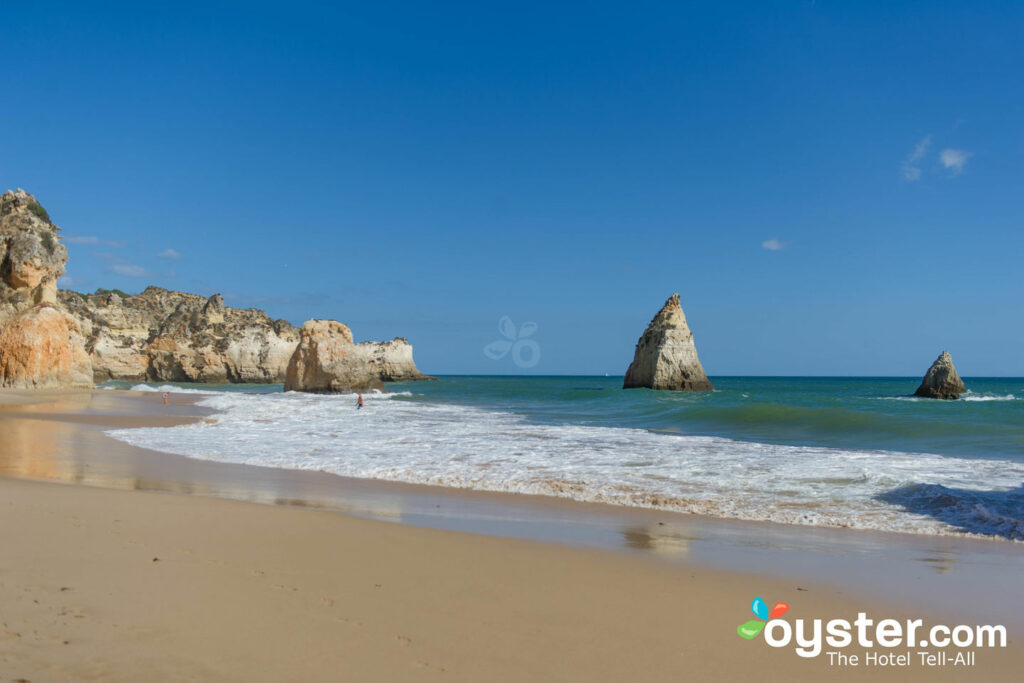 Even though Turkey may be seeing fewer Western tourists, those tourists are still taking vacations — just to other locations. Specifically, Spain and Portugal saw a boom in tourism this year, and we expect that trend to continue next year. Oyster editor Kyle Valenta investigated hotels in Portugal's Algarve region in October, and heard first-hand from many hotel operators that tourism is thriving there, thanks in large part to fewer tourists to Turkey, Egypt, Tunisia, and Morocco. High season in the Algarve — once concentrated over the summer months — now runs from April to October, and many hotels are staying open in the winter months as well. And the popularity of these destinations isn't only growing among European travelers; U.S. travel to Lisbon was up 29 percent over the winter holidays this year, according to analysis of traveler flight plans by travel insurer Allianz Global Assistance. In the first half of the year, Spain saw eight percent more visitors than the same period in 2015, "The New York Times" reported.
More Countries Will Issue Travel Warnings About the U.S.
The Bahamas made headlines this year when it issued a travel warning to its citizens about the "recent tensions in some American cities over shootings of young black males by police officers." In November, Turkey issued a travel alert for the U.S. because of the protests that had erupted after the election, and noted that there has been an increase in anti-foreign and racist attacks. (The U.S. for its part also has a travel warning about Turkey.) We expect there to be plenty of protesting after the inauguration next year, and so it is likely these sorts of warnings will continue. We also reported on how two of the U.S.'s biggest tourist markets — Canada and the U.K. — were surveyed as being much less likely to want to visit the U.S. as a result of the election.
Virtual Reality and Artificial Intelligence Travel Experiences Will Get Better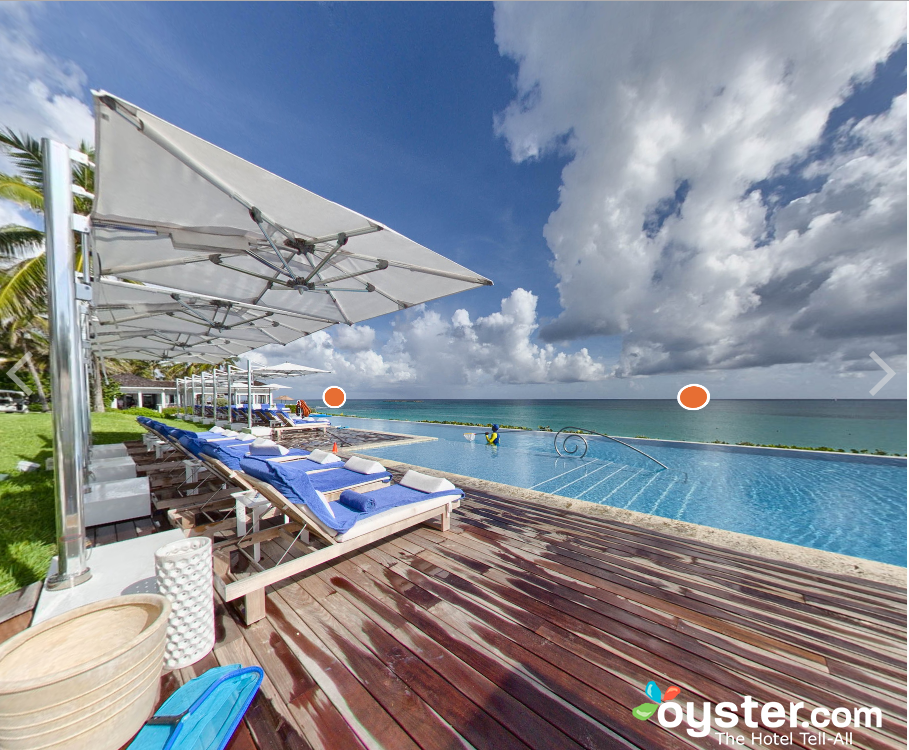 There's been a lot of buzz about virtual reality and the travel space. More hotels are providing panoramic virtual tour experiences on their websites, and more media sites are also delving in; the New York Times, for example, launched the NYT VR app in 2015, and has spent 2016 ramping up its own internal VR operation. Last month, it announced its daily 360-degree video series, and its multimedia experiences in the travel vertical have been spectacular. Oyster.com for its part has also been hard at work rolling out more panoramic photos and virtual reality tours of hotels — such as this one at the One&Only Ocean Club in the Bahamas. We've created virtual reality tours of over 3,000 hotels to date, so keep an eye out for these new experiences on our site, and on Oculus Rift.
Next year, artificial intelligence will also play an increased role in travel research and booking, with more consumers turning to their Amazon Echo and Google Home robots. Kayak and Expedia both already launched Alexa skills, but neither allows consumers to actually book hotels or flights through the Echo yet (travelers can check flight statuses however, and Expedia allows car rental booking). Next year, we expect more travel players to enter the space and for more robust research and booking functions to be introduced. We also expect more hotels to integrate these devices into customer experiences; the Wynn Las Vegas, for example, announced last week that it will equip all of its hotel rooms with the Amazon Echo.
Travel Focusing on Wellness, Unplugged, and Socially Responsible Experiences Will Continue to Rise
Wellness travel was one of the trends we called for 2016, and this one isn't going anywhere. As we reported earlier this year, this is a $500 billion industry that is expected to grow to $680 billion by 2017. Some wellness travel experiences, such as yoga retreats, are deliberately tech-free, and we think the current political climate is only going to fuel the appetite for trips that allow travelers to escape the stress of the world to heal their minds, souls, and bodies. Leading up to the election, we even saw a number of hotels offering packages designed to let travelers escape the news, by blocking news channels from the hotel room and removing election coverage from the free newspapers. For millennial travelers (who are mostly left-leaning) in particular, vacations that offer a true escape from reality are probably going to seem more and more appealing both next year and for the next four years. We think this is also part of the reason that countries that have been less exposed to Western culture — such as Mongolia, Cuba, and Myanmar — are trendy right now.
While some travelers will want to go off the grid, others will want to confront rather than escape from the global political climate. They will plan trips to help local communities, fight climate change, and protect animal rights. Our parent company, TripAdvisor, took a stand on animal rights this year by no longer selling tickets to animal attractions where tourists come into physical contact with captive animals. We expect more travelers and travel companies to use travel as a way to make a statement next year.
Zika Will Still Be a Big Deal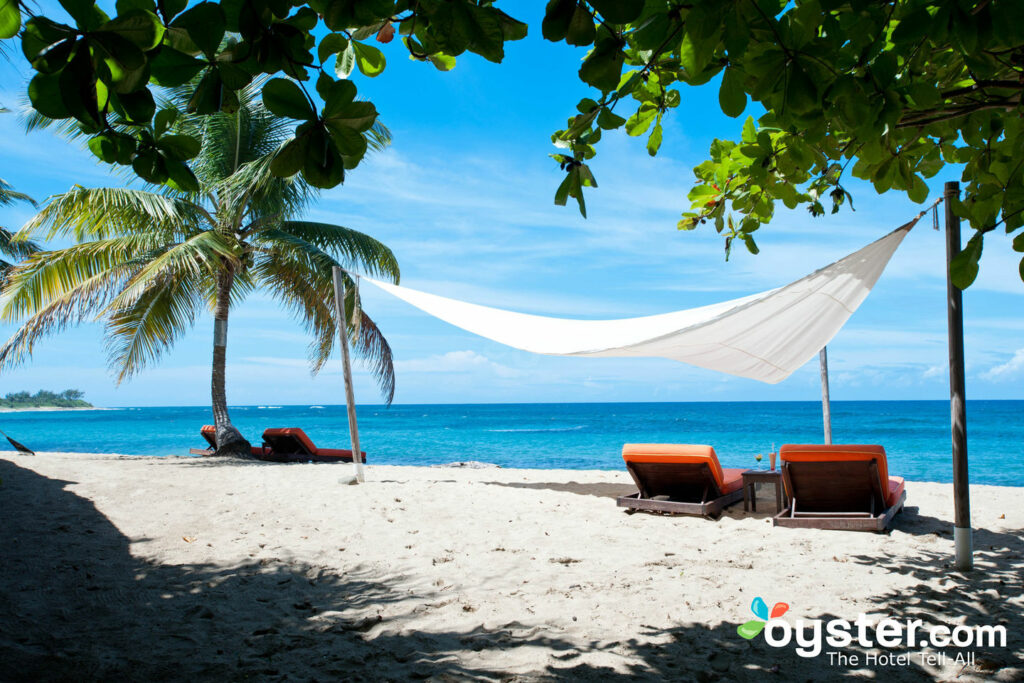 The World Health Organization's announcement in November that it was no longer categorizing Zika as a Public Health Emergency was widely misinterpreted. It was first declared as a Public Health Emergency because of the need for "urgent and coordinated and research," according to the WHO statement. "Because research has now demonstrated the link between Zika virus infection and microcephaly, the EC [Emergency Committee] felt that a robust longer-term technical mechanism was now required to manage the global response."
Basically, the WHO wasn't downgrading the threat, it was just saying that it's going to be around for a while. For travelers — especially those looking to start or grow their family, or those with very young children — Zika is still going to be a major factor when picking a trip destination. Because the disease can be sexually transmitted, both men and women will have to exercise caution when planning their travel.
Domestic Flights Will Be More Expensive and Less Frequent
A lot of travelers have likely noticed that their flights are often fully booked, and routes to certain airports are more limited or no longer available. Peter Greenberg tipped us off as to why this is happening. Because of major airline mergers that have happened in recent years — including United and Continental in 2010, and US Airways and American Airlines in 2013 — there is less competition among the airlines. That has translated to reduced schedules, especially for smaller and medium-size airports, as well as to higher fares. With the announcement of Alaska Air's acquisition of Virgin America last week, it looks like the trend of mergers and reduced competition is only going to continue. In other words, say goodbye to elbow room because we'll continue to feel the effects of these mergers in 2017.
Airbnb and Traditional Hotels Will Battle Over Millennials
We've been paying close attention for a while on how millennials are impacting the travel sphere (read our in-depth report on the hipsterfication of American travel from two years ago). We've watched as many hotels have targeted this lucrative demographic with high-tech features, or pod-style rooms, or personalized services at quirky boutiques (Joie de Vivre, Ace). Even Trump Hotels is jumping on the bandwagon with its new millennial-oriented brand, Scion, which it announced this year. But it's no secret many millennials love staying in Airbnbs (and using Uber, and in general taking advantage of the many handy services the sharing economy has produced). Airbnb upped its game in November with the launch of its Trips product, which allows users to book "experiences" that traditional tour operators don't offer. Some of them will tie into the socially responsible travel trend by letting travelers give back to the local community.
It's pretty clear that in 2017, millennials will have more travel options geared toward them than ever before, and lots of companies vying for their dollars.
There Will Be Plenty We Can't Predict
At Oyster, we like to think we have a pretty deep understanding of the hotel and travel industry. But we certainly can't predict everything. In 2015, we never could have predicted that 2016 would bring the introduction of Pokemon Go, or that it would become popular among travelers. And we're sure there are plenty of things that will happen in the travel world next year that are on no one's radar yet. Some things are unpredictable, and that's OK — for travelers, the thrill of discovery is all part of the fun.
Update: The Russian ambassador to Turkey was assassinated hours after we published this piece, and we updated our copy to reflect that news.
Related Stories:
All products are independently selected by our writers and editors. If you buy something through our links, Oyster may earn an affiliate commission.