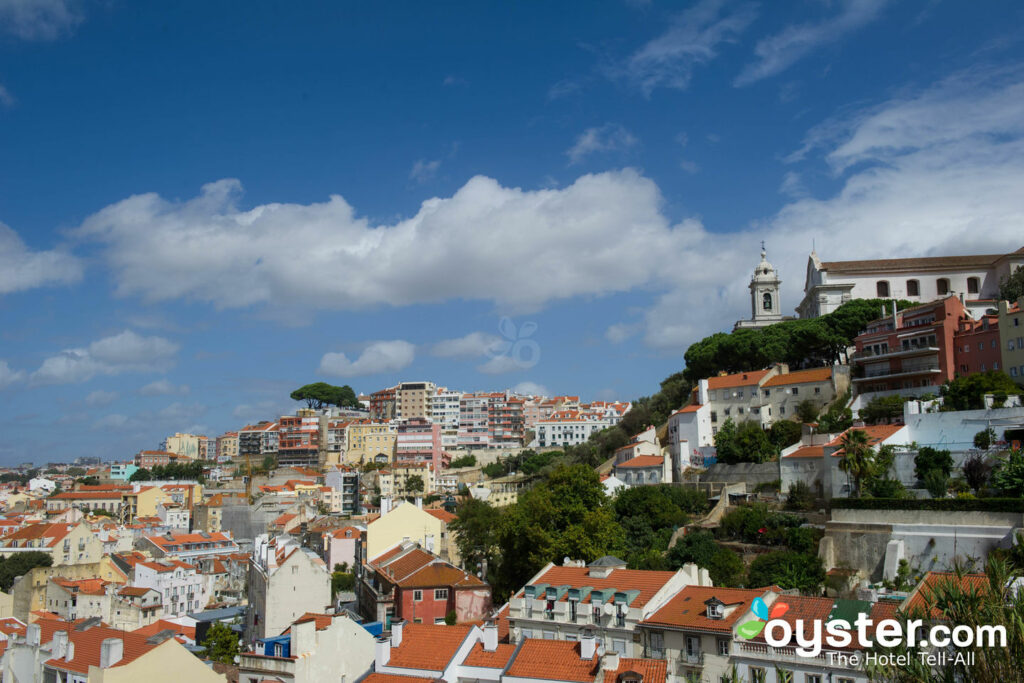 Often overlooked in favor of Europe's more well-worn destinations, and , two of Portugal's most popular cities, are starting to land on American travelers' radars. Here, you'll find stunning old buildings in (some in beautiful decay), cobblestone streets winding up hills, fresh food, pretty beaches, and affordable prices all topped off with a European vibe that feels less commercial than places like Paris or London. If you're having trouble deciding which city to visit, read on for our breakdown of the big and small differences between Porto and Lisbon, so you can choose the spot that's right for you.
Getting to Porto and Lisbon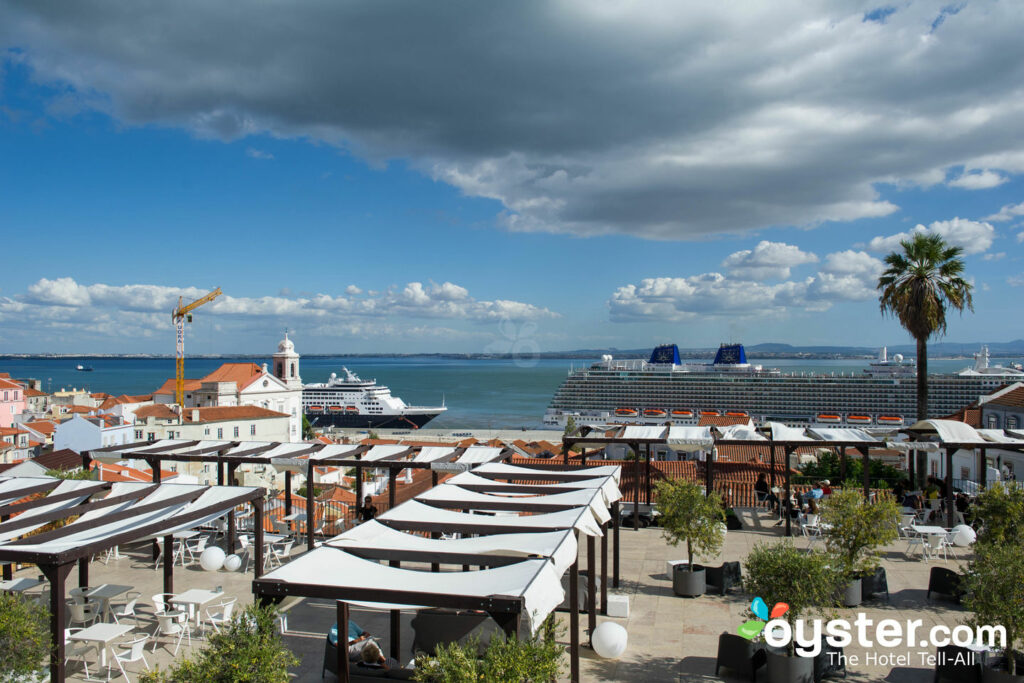 Luckily, both cities have international airports that offer direct flights from the United States, but only if you're flying from specific east coast airports — namely Newark and JFK. Unfortunately, all flights from the west coast are going to require connections and double-digit travel times, but it's worth the wait.
Porto: Porto is a popular city, but it's small and so is its airport, which means it can sometimes be cheaper (and faster) to buy a flight to Lisbon and make your way up to Porto via a three-hour train, national bus, or low-cost European airline. Only two U.S. airports have direct flights to Porto: Newark's Liberty International Airport and 's JFK International Airport. Flight times from either typically clock in at just under seven hours. Connecting flights from places like Washington, D.C., Atlanta, and Boston can take the journey up to eight, 10, 11, or more hours. Flights from the west coast to Porto will always require at least one stop, and you can expect a total travel day of around 14 to 16 hours.
Lisbon: Most travelers choose to fly in and out of Lisbon Airport, making it win as the more convenient city. As the country's largest major international airport, it often has better flight options, lower fares, and fewer connections. Nonstop flights from major east coast airports take about seven hours, while connections can almost double your travel time. West coast flights will always require a connection, and bump up your total travel time to a minimum of around 13 hours and up to a maximum of 40+ hours.
Want other options? The two cities are also connected on international rail systems, so it's worth checking out for train lines or planned train tours with places like . Cruises are another fun option, and a few ocean and river cruises make port in Lisbon or Lisbon and Porto, including Royal Caribbean and Viking Cruises.
Getting Around Lisbon and Porto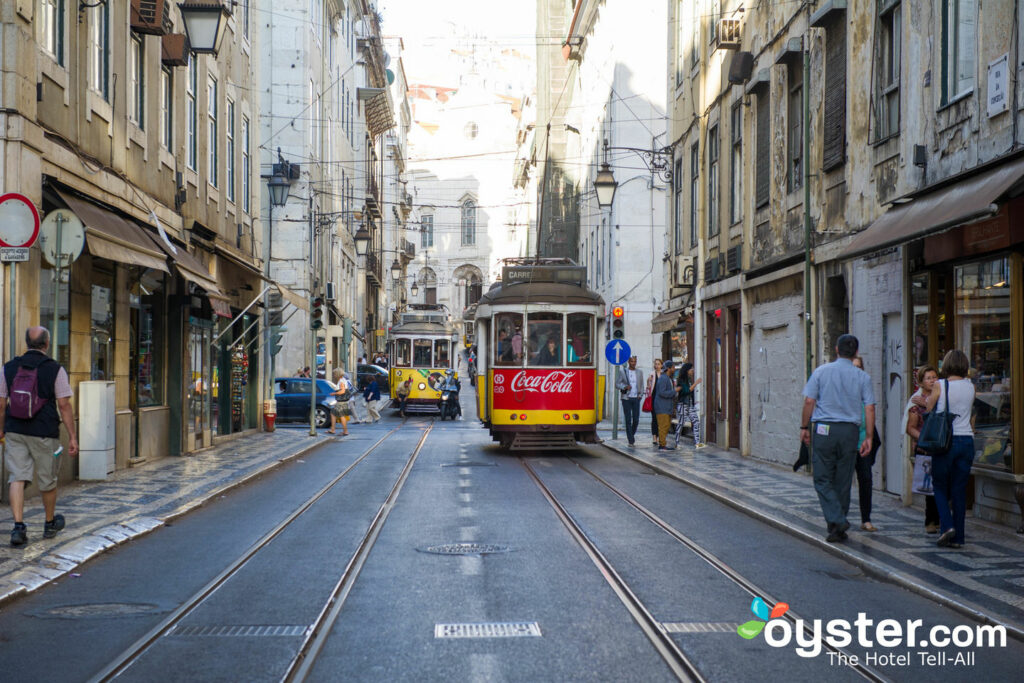 Porto and Lisbon both have underground metro systems that make it easy to get around without a car. In fact, we recommend not renting a car in either city and just relying on your feet, ride-share apps, or public transport since parking can be an expensive and elusive nightmare. Both cities have metro connections to the airport.
Porto: Porto's smaller size means it's easy to walk around and feel like you've covered a lot of ground in just a few days. If you're okay with stretching your legs, skip the Metro do Porto entirely and get around on foot. However, the steep hills and many stairs make it more suitable for folks without mobility issues. If you do take the metro, note that it is set up by zones, so you'll have to pay a different fare depending on where you start and finish. Day passes, monthly passes, and pay-per-ride cards are available. There are 81 stops and six lines to help you get around Porto and to the suburbs of the city, and trains run from 6 a.m. to 1 a.m.
Lisbon: While there is plenty to explore here, Lisbon is much more spread out than Porto, and it's a bit tougher to tackle solely on foot. Lisbon has four metro lines, with a total of 55 stations, and runs from 6:30 a.m. to 1 a.m. daily. Fares are divided into two zones, though most tourists will only ever travel within zone one. Like in Porto, you can pay per ride or buy a daily pass — plus any pass works on the buses and trams, too. Metro tickets are noticeably more expensive here, and you'll pay over twice as much for a one-way ticket in Lisbon than you will in Porto.
It's worth noting that both of these cities aren't very convenient for travelers in wheelchairs, as cobblestone streets and hills are common. However, if you're willing to tackle a few challenges, Lisbon may be slightly easier to navigate.
Atmosphere in Lisbon and Porto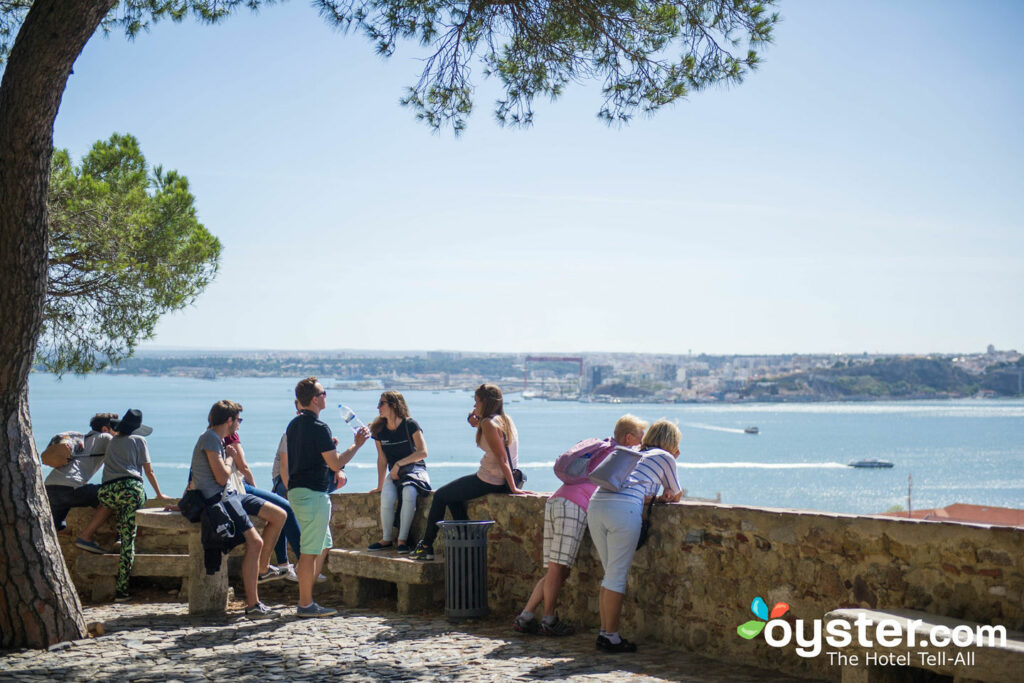 To borrow a phrase we overheard from a local while in Portugal: Lisbon is the New York of Portugal, while Porto is more like California.
Porto: It's easy to see why someone might compare Porto to California. It's relaxed, there's wine nearby in the Douro Valley, it's not as crowded, and there's a youthful population, thanks to the University of Porto, which rests in the heart of the city. While sipping wine at lunch and taking leisurely strolls isn't uncommon in Europe, Porto escapes the hive feel of large cities like Paris, London, and Lisbon. It's the better choice for anyone looking for a relaxed holiday that they can design to their liking.
Lisbon: Lisbon is a far cry from the energetic chaos of New York City, but it's an apt metaphor when comparing the two cities in their respective countries. Here, the pace is faster, it's more spread out, there are defined neighborhoods bursting with personality, and overall, it has more of a metropolitan feel than Porto. You'll also find more obvious displays of tourism in Lisbon, with street performers, crowds of people with maps and cameras, vendors hawking Lisbon souvenirs, folks waving you into restaurants from the street, and plenty of tour options.
Cost in Lisbon and Porto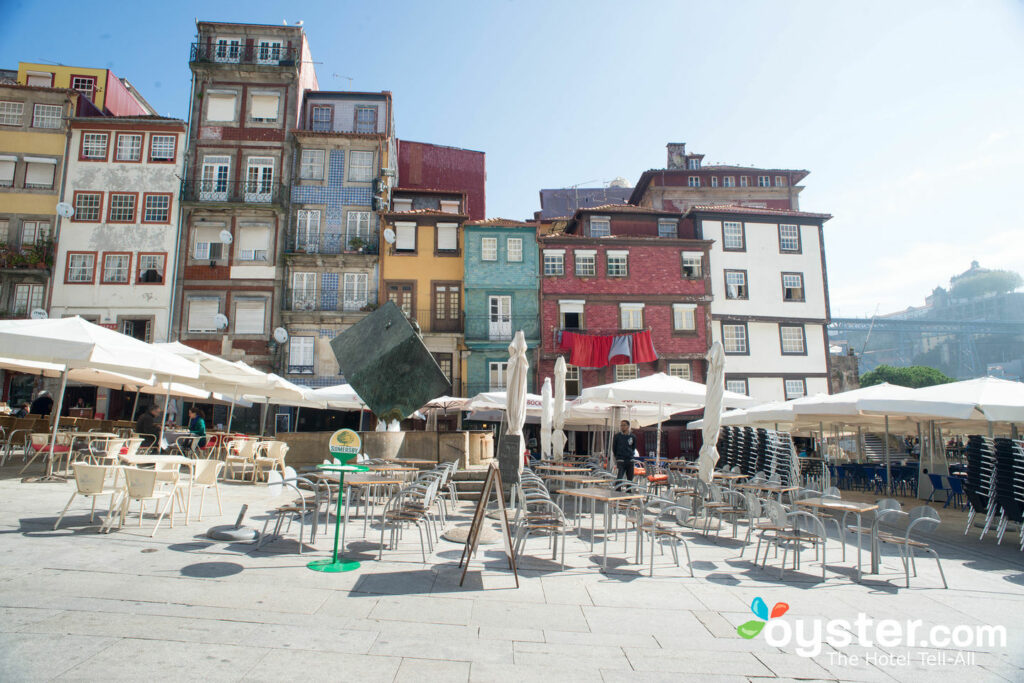 Portugal is, on the whole, fairly affordable. Compared to other European hot spots, you could feasibly slash your vacation budget in half here, depending on what you're looking to do. We're talking about amazing meals for around 15 euros, decent wines for five euros or less, and wallet-friendly sightseeing activities to boot.
Porto: If the one-way metro ticket prices didn't tip you off, Porto is generally cheaper than Lisbon — except for flight costs. Lodging, activities, transportation, food, and drink all cost less here than in Lisbon, though growing tourism to Porto may cause an increase in sticker prices. Porto is a smaller city and visitors don't tend to stay longer than two days because of its compact size. Again, this may change as Porto grows from a day-trip destination into a destination in its own right.
Lisbon: Lisbon, the bigger city, comes with a higher price tag. That being said, it's still affordable, and your money will go further here than in other European capitals. Still, when it comes to budgeting, if you're going to go all out one night, it might be best to do so in Porto, where you'll typically pay less for just about everything and score more bang for your buck.
Food in Lisbon and Porto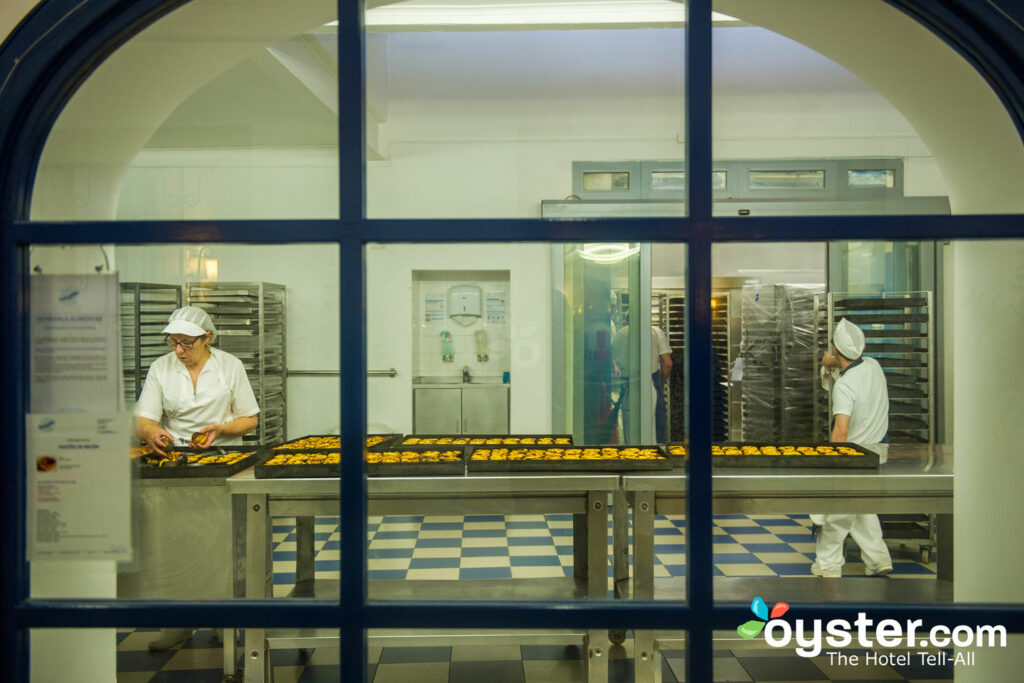 Both Porto and Lisbon offer a great selection of tasty food and drinks. You won't have a tough time finding certain things on the menu in one city versus another, and although both are known for their own delicacies, they aren't unique to their respective cities.
Porto: Much of Porto's cuisine focuses on the elements surrounding the city — the ocean and the mountains. You'll find a lot of seafood, particularly shellfish like clams. Grilled sardines are also a local favorite here, but if you want to taste a real stunner, hunt down a Porto original: the Francesinha sandwich. Made with hot ham, melted cheese, and tomato-beer sauce, it tastes like ooey-gooey heaven. More adventurous eaters may want to seek out the city dish, Tripas a Moda do Porto — a stew made with pig's feet, tripe, sausages, and white beans. In terms of where to eat, you'll find a heavy selection of tourist-targeted restaurants along the riverfront. Excellent menus and beautiful views of the Douro River and across to Gaia, home of several port wine cellars, make for romantic dinners, though prices here are high. If you're looking for something a little more local and low-key, there are many excellent spots lining the main streets, tucked away into alleyways and off large squares.
Lisbon: Lisbon has no shortage of excellent Portuguese food, and since the ingredients are so fresh, it's not much of a gamble to walk into a cafe or restaurant, sit down, and enjoy a great meal. However, the city's food scene has exploded in the last few years, giving locals and tourists even more top-notch spots to dine and drink. Salted cod, known as bacalhau, is a ubiquitous menu item in various preparations. While Porto is more of a city for walking and port wine, Lisbon is a city for eating. For a sampling of Lisbon's best chefs and their best dishes, head to the Time Out Market Lisbon. Here, you'll not only find a food hall full of delicious local eats, but small vendors selling things like preserved and canned fish, pasta, and more. If you've got a sweet tooth, you've probably heard of Portugal's famous pastel de nata, a custard tart that just happened to originate in the Lisbon parish of Belem. The most famous place to grab one of these small desserts is in Belem at Pasteis de Belem, though except to wait in a long line.
Things to Do in Lisbon and Porto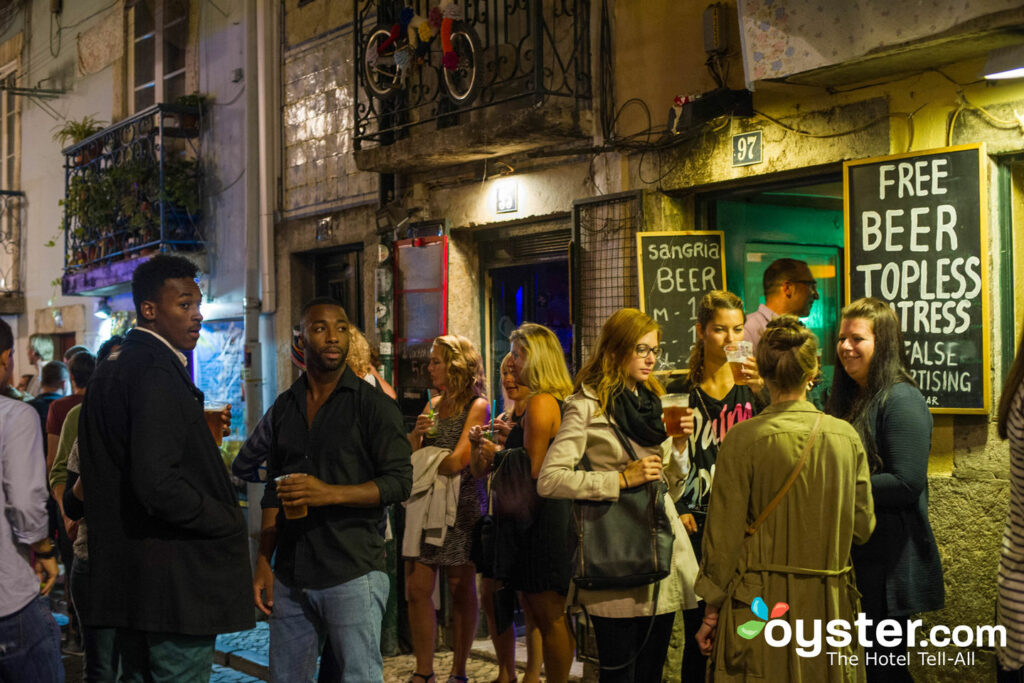 Porto: As previously mentioned, Porto is a walker's city. It's the perfect pick for those who simply want to wander aimlessly, navigating the nooks and crannies and weaving through neighborhoods. Its low-key vibe also bodes well for a walker's pace. If you're looking to tick off all the tourist boxes, make sure to visit the beautiful Clerigos Church and its nearby tower, see the stunning Livraria Lello (which is said to be J.K. Rowling's inspiration for Hogwarts), sip your way through the port wine caves in Vila Nova de Gaia, walk across the Pont Louis I Bridge (don't be alarmed if you catch kids jumping into the river), and walk through the shopping street of Santa Catarina. Come nighttime, as late dinners end, you can find bars with live Fado music, squares full of activity, and performances put on by the university or local arts organizations.
Lisbon: There is a little bit of everything in Lisbon — world-class museums, gorgeous architecture, beautiful views, and picturesque neighborhoods. Some of the most popular daytime activities include winding through old neighborhoods in one of the city's old trams, exploring the Alfama district on foot, hunting down street art, and taking in the beauty of buildings like the Belem Tower, the Jerónimos Monastery, and St. George's Castle. Lisbon is also well-regarded in Europe for its nightlife, so be sure to save some energy to visit the city's best bars, nightclubs, and Fado venues. Two of the most famous nightlife areas are Cais do Sodre and Bairro Alto, both of which have a plethora of places to party, dance, and drink well into the night. If you're looking to catch some Fado music, be sure to scope out where you want to go as these venues are often small and can get crowded early.
Our Hotel Picks
There are 90 rooms at this four-pearl property set in a series of atmospheric, historic buildings in Porto's UNESCO-preserved center. The location is ideal for tourists wanting to explore the city on foot as Ribeira Plaza is just down the street and most other attractions are within a short walk. The rooms at this property have chic and stylish decor, and some have exposed brick walls from the original building. Air-conditioning, free Wi-Fi, and a minibar are provided.
Lisbon: Solar Do Castelo, a Lisbon Heritage Collection
The historic Solar Do Castelo is different than any other hotel in Lisbon. The rooms are quaint (if not luxurious), and the breakfast buffet offers a ton of options for hungry guests. But the real reason tourists stay at this hotel is the location; not only is it convenient to numerous sights and neighborhoods in the city, but it is the only hotel within the walls of the medieval village surrounding St. George's Castle. It's quiet, and rich in history — the hotel has preserved a large part of the architecture, as well as adding a small museum of artifacts off of the lobby.
Don't head to Portugal with your luggage from high school, bring along Away's carry-on bag with 360 degree spinning wheels, a TSA-approved lock, and a USB port.
You'll Also Like:
All products are independently selected by our writers and editors. If you buy something through our links, Oyster may earn an affiliate commission.