At first glance, and seem like two peas from the same pod. Both countries share space on the Iberian Peninsula, exude an old European feel, and are known for their tasty cuisine, which features many of the same core ingredients. We love Portugal for its charm -- something you can still find in many parts of Spain, but is lacking in other European countries. Meanwhile, we have a soft spot for Spain, due to its healthy art scene, diverse landscape and activity offerings, and balance of history and modernity. So, which country deserves a spot on your must-visit list? The short answer is both. However, deciding which one to tackle first and why is another story. Luckily, we've laid out how both countries stack up in a number of important categories, so you can decide where to go on your next vacation.
Getting Around Spain and Portugal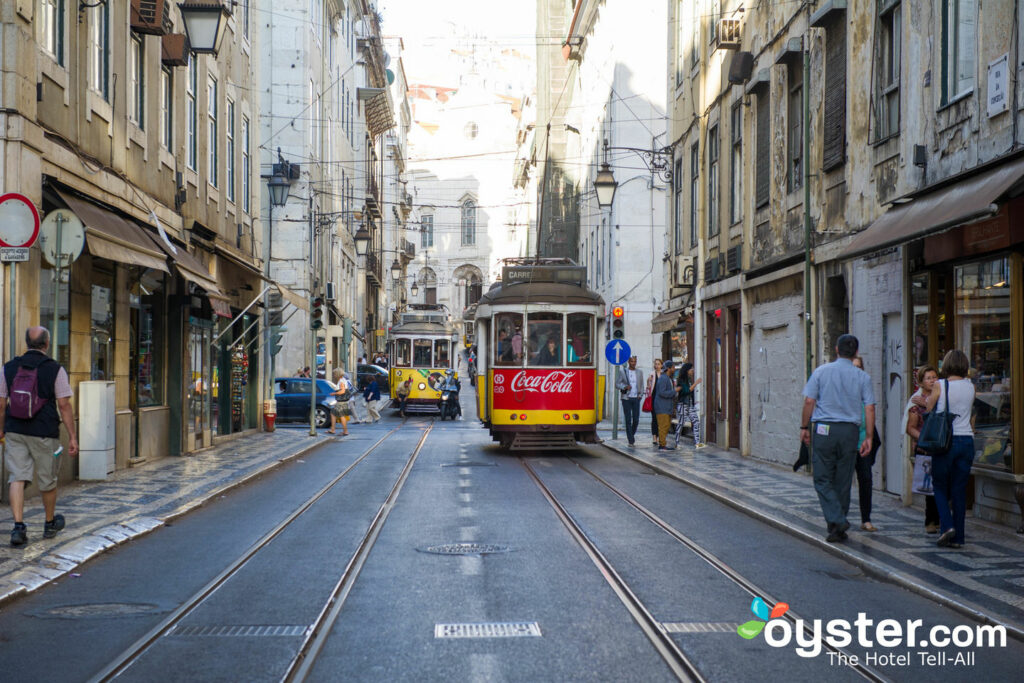 Tickets from the U.S. to both Spain and Portugal are easy to come by and, as long as you stick to major city airports, the cost is just about the same. However, Spain is home to several big city airports (Barcelona, Malaga, Ibiza, and Madrid), while Lisbon is your only option in Portugal. Traveling through both countries is easy by bus or train, and driving is also an option. While trains are comfortable and affordable, they are basic, as are buses. Most tickets can be booked at the train station, or online for buses, and you'll need to print it out for certain companies.
Verdict: Spain has more affordable flight options and a wider train network, making it an easier pick for transportation to and between cities. However, if you're short on time, Portugal's smaller size is worth considering. The drive from tip to tip is about six hours, while that time nearly doubles for a journey across Spain.
Food in Spain and Portugal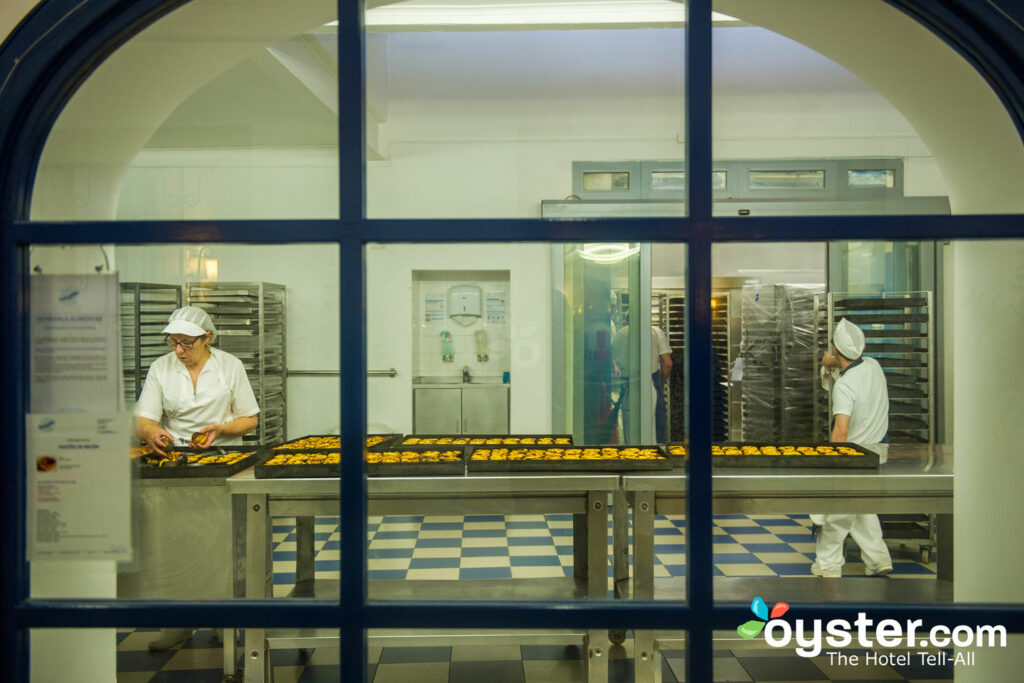 Spain and Portugal have excellent food and wine scenes, and visitors with a penchant for savory snacks will be satisfied in both. Don't expect too many vegetables in either county, although you are likely to find greens popping up in tapas or side dishes (Portugal's caldo verde soup and Spain's charred Padron peppers are worth trying). More often than not, you'll find tomatoes, potatoes, and onions in supporting roles for main dishes. Spain and Portugal do share one exceptional delicacy, though: Iberico ham. This expensive and highly-coveted cured ham is produced from Iberian pigs who freely roam the forests on the central and southwestern regions of the Iberian Peninsula, right between Portugal and Spain.
Eggs, rice, and pork also frequently appear in Spanish dishes. Popular meals include paella in Valencia, shellfish such as razor clams and barnacles in Galicia, and octopus, fried croquetas, or potato and egg omelette known as tortillas. For dessert, the national sweet treat is warm churros dipped in a cup of melted chocolate.
Over in Portugal, dishes tend to be more protein-forward, with a heavy lean on pork and seafood, particularly cod — the country is marked by a long coastline, after all. Expect to see tasty dishes like salt-grilled sardines, bifana (simple pork sandwiches), Francesinha (gravy-drenched ham and cheese sandwiches from Porto), and suckling pig. The national dessert here is pastel de nata, a warm custard egg tart with cinnamon. Don't be surprised if you see folks lining up for hours at Pastéis de Belém, just outside of Lisbon.
When it comes to wine, Portugal is more famous for its whites, particularly Vinho Verde, though Porto's port wine is a huge draw as well. Meanwhile, most Spanish wines come from red varietals.
Verdict: Both countries offer delicious grub, though you'll have a slightly stronger chance of finding vegetables on the table in Spain.
Things to Do in Spain and Portugal
Spain and Portugal are packed with museums, art, culture, and architecture. However, there is more ground to cover in Spain, which is over five times the size of Portugal.
, , , , and are some of the more touristic cities in Spain, though smaller spots, like historic Toledo, shouldn't be overlooked. Birthing great artists like Gaudi, Picasso, and Dali, Spain is unsurprisingly an art lover's dream come true. Visitors will find world-class museums here, from Museo Nacional del Prado in Madrid to the Guggenheim in Bilbao. However, the country is filled with so much architecture that you need not venture indoors to appreciate that the country is a creative mecca. Other popular things to do in Spain include eating, hiking along the Camino de Santiago, dancing at a top-notch nightclub, taking in a flamenco show, or running with the bulls.
Like Spain, most Portuguese cities are walkable, meaning you can spend hours upon hours exploring the different neighborhoods. The cobblestone streets winding through Porto are picture-perfect at every turn. Porto's walkable streets lead to world-class contemporary art galleries, understatedly chic coffee shops, and markets filled with local meats, cheeses, and sardines Sampling Portuguese wines can also become a full-time hobby while here, either with trips around the Douro Valley or to the port cellars and wine caves opposite the river in Porto. While Spain's museums have Portugal beat on the whole, there's a smaller art scene worth checking out here. While in , visit the 11th-century Castelo de Sao Jorge on a hilltop overlooking the city. Then, head down to explore the mosaic-cobblestone sidewalks in the 18th-century center. Other activities in Portugal include fishing, hiking, and day trips to small villages stocked with castles.
Verdict: If you're short on vacation days, Portugal's smaller size and relative accessibility make it a smarter pick. If you've got the time, or have a particular penchant for the arts, Spain is where you'll want to be.
Beaches in Spain and Portugal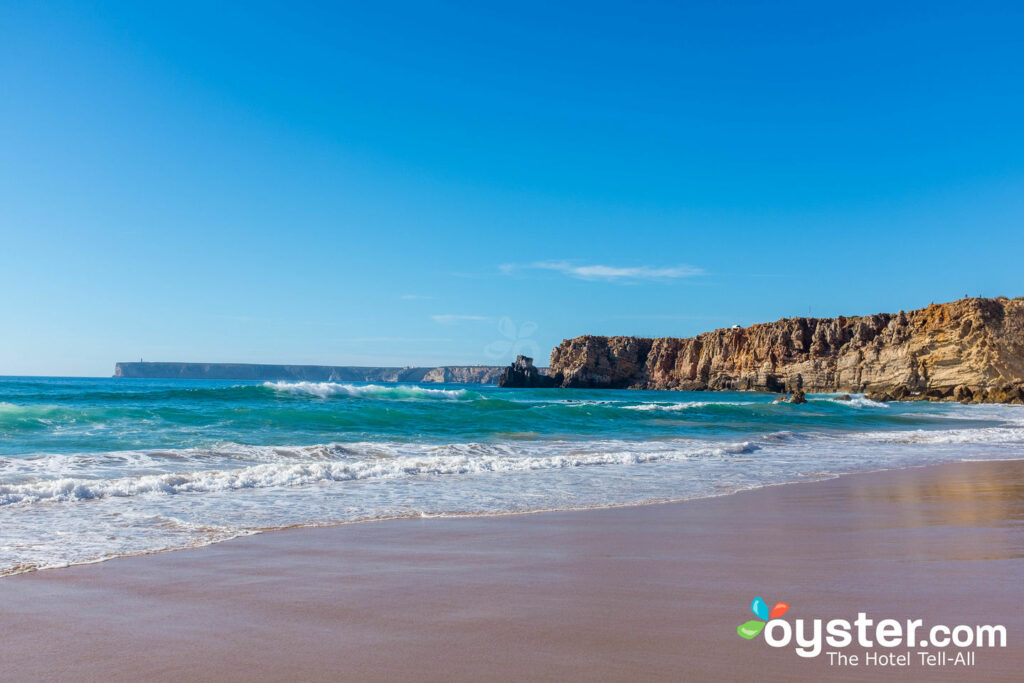 Both Spain and Portugal are home to long stretches of coastline. However, Spain has more variation since it has two coastlines — one in the northwest, off the Atlantic Ocean, and one along the Mediterranean that wraps around the southern tip. On the Atlantic side, you'll find a slew of natural, wild beaches with frigid waters and soft sand. The favorite beach town here is , famous for its wide stretch of sand, beautiful ocean views, and striking city backdrop. Over on the Mediterranean side, there's the ever-popular , which extends from Barcelona up to France. This gem is full of intimate rocky coves, sandy beaches with beautiful water, small villages, and gorgeous cliffs. From the stylish scene to the dramatic natural stone arches of Playa de Las Catedrales in , you'll have plenty of options in Spain.
Portugal only has beaches on the Atlantic coast, since its eastern side borders Spain. That being said, it's a slim country, so a beach is never too far away. Being up against the Atlantic also means that you'll find waters that are colder than on the Mediterranean (and more waves, which are great for water sports, but not so much for swimming). Although Portugal's coast stretches all the way up its west side, most folks flock to the southern Algarve region, where the scenic rocky coastline, warmer temps, and picturesque setting are big draws. Specifically, Praia da Rocha in eastern Lagos offers caves for exploring with the kids (and isn't too busy). And, when in , don't miss Praia do Guincho, featured in the Bond movie "On Her Majesty's Secret Service" and just 30 minutes from the city. Lastly, for pure beauty and swimmable water, Praia de Marinha is right up there with the best beaches on the continent.
Both countries are home to plenty of islands, though Spain's selection, including , , and , features more of your typical beaches. The in Portugal are gorgeous, but the main focus is on the emerald lakes and lush landscapes. To help plan your beach getaway, check out our stories on the and .
Verdict: Thanks to a larger variety of islands (and two coastlines), Spain rings in with more traditional beach options. If you take comfort in knowing that you're only ever going to be three hours from the beach (at most), then Portugal is your pick.
Safety in Spain and Portugal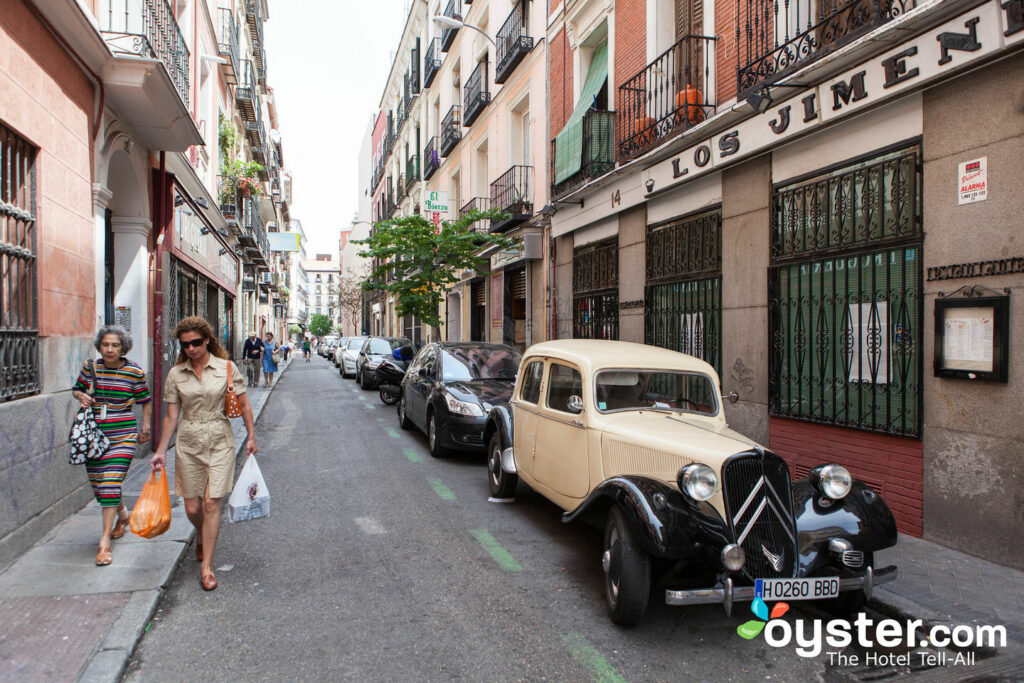 Generally speaking, Spain and Portugal are both safe countries and have a low to non-existent rate of violent crimes. However, like many places in Europe, you'll need to watch your wallets, pockets, and personal items as pickpocketing and petty theft are par for the course here. If you're driving, it's worth noting that roads in Portugal aren't as up to snuff as they are in Spain. In fact, Portugal has one of the highest number of road accidents in Europe, partially due to aggressive, fast drivers on highways and main roads. On the other hand, Spain is known for its car scammers, so keep your wits about you if someone flags you down or offers to help change a tire. Take all of the usual safety precautions: Don't flash expensive items, secure your wallet, don't abandon your belongings, and don't get roped into conversations or situations where you can be easily distracted.
Verdict: Portugal may have more dangerous roads, but you'll likely encounter less day-to-day petty crime in the big cities.
Weather in Spain and Portugal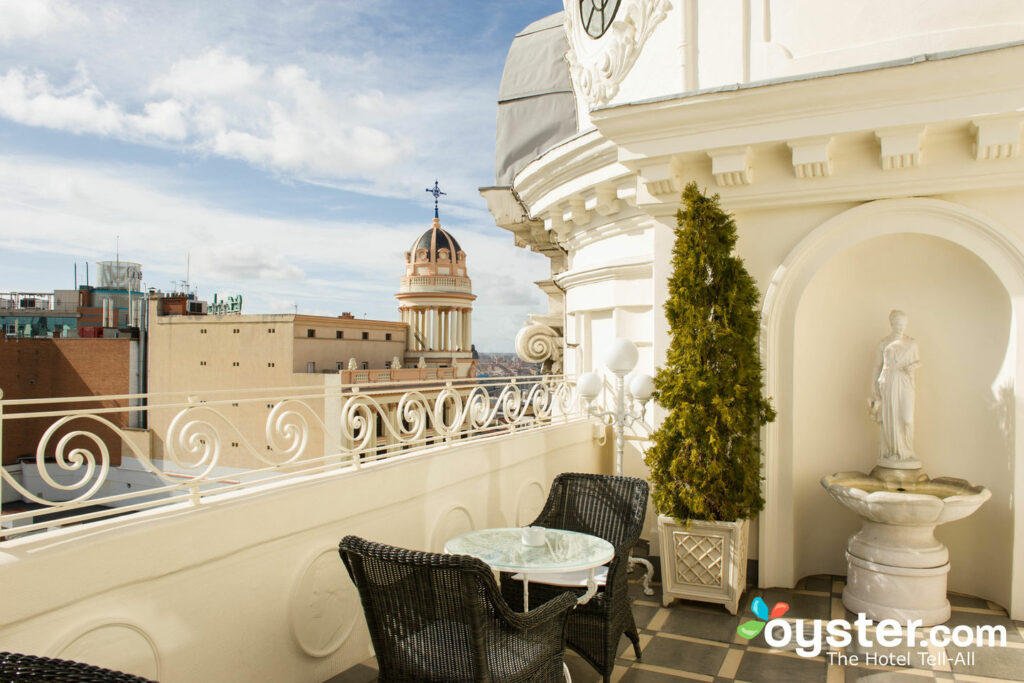 Both Spain and Portugal have Mediterranean climates, so weather isn't a big differentiator when deciding between the two destinations. You can expect average summer temps around 75 degrees Fahrenheit, and winter temperatures typically bounce between the 50s and 60s. These are both fairly humid countries, especially during the winter rainy season, though Portugal's Algarve region has a dry and sunny climate all of its own. Spain's northwestern Galicia region also tends to have an oceanic climate with slightly warmer temperatures in both summer and winter. The best time to visit both of these countries tends to be in summer or spring, since fall and winter bring lots of rain.
Verdict: It's a tie! Portugal comes out on top for its slightly balmier coastal weather, though Spain's larger size means you'll find a little more variation when trying to navigate shoulder seasons.
Costs to Travel in Spain and Portugal
Both on the euro, Spain and Portugal are affordable countries, especially when compared to the rest of Western Europe. According to Budget Your Trip, folks should budget about for a day in Portugal, and per day in Spain. However, you'll also find that Spain and Portugal are not as well-groomed as other countries in Europe, like France or the U.K. Mid-range hotel rooms tend to be slightly more barren, and public transit isn't as seamless or convenient as in other Western European countries (though it is still doable). Flights from the U.S. to either Spain or Portugal run about the same time, if you're flying into major airports like Barcelona or Lisbon. Once here, you can expect to find bottles of wine for one euro at the supermarket, and casual, sit-down dinners for about 12 euros in main cities.
Verdict: It's a toss up. These two countries are neck-and-neck when it comes to cost.
Nightlife in Spain and Portugal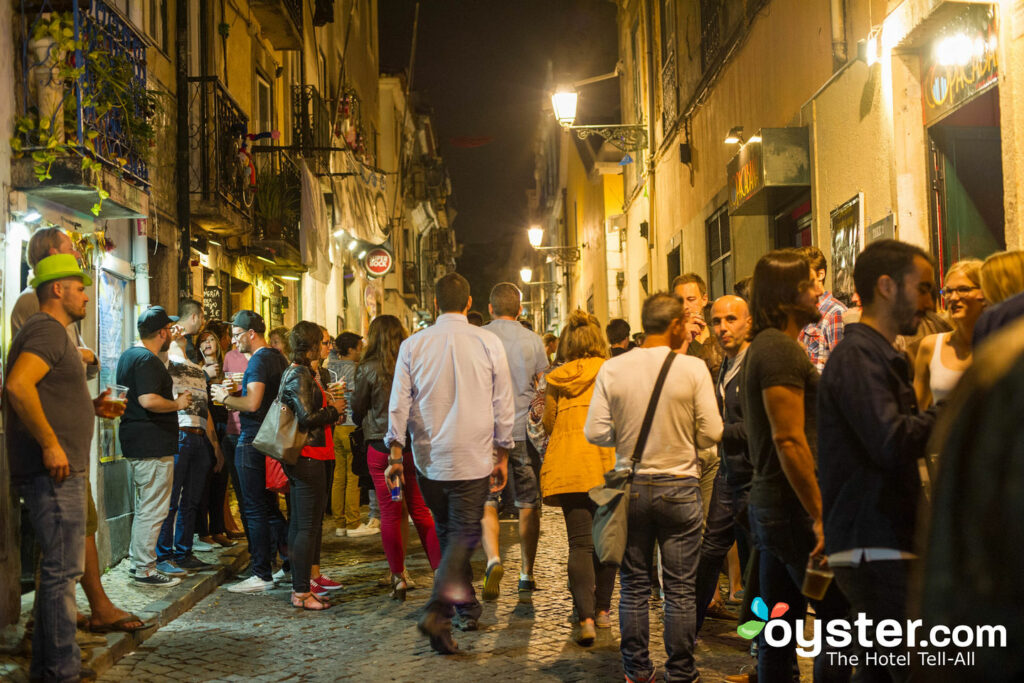 Madrid and Barcelona are both known for their late-night party scenes that draw revelers of all ages. So, whether your idea of a night out includes endless tapas and glasses of wine at a street-side Barcelona cafe, or cocktails and champagne on a sleek hotel rooftop terrace in Madrid (try The Principal), Spain will probably exceed your nightlife expectations. And these aren't the only two cities in Spain worth your nighttime attention. For an eclectic and increasingly sophisticated scene, including wine bars in historic mansions and craft beer bars, head to Picasso's home city of Málaga. Antigua Casa de Guardia, a bar where local wines are poured straight from the barrels, has been around since 1840 and is said to have been one of the artist's favorite spots.
Meanwhile, Lisbon also has some of the liveliest nightlife scenes in Europe. Things do not start early here (travelers will find they often have restaurants to themselves if they show up to dine any time before 9 p.m.). Post-dinner, enjoy casual drinks at a local bar. Even better, Lisbon doesn't have laws against open containers. In the Bairro Alto neighborhood, you'll be elbowing your way through crowds of revelers clutching all manner of beers and cocktails in take-out cups. On the weekends, the party heads to the nightclubs around 2 a.m. — don't show up earlier or you'll be quite lonely.
Verdict: Spain gets the nod for nightlife in our book, thanks to its variety of nightlife venues across the country.
Our Hotel Picks
Located on a prime piece of Las Ramblas real estate, the Hotel 1898 evokes Spain's opulent late-19th-century past with its architecture and decor. But guests get thoroughly modern pampering, with sterling service, plush rooms, a spa, and fine dining. And unlike other Las Ramblas area hotels such as Casa Camper, Hotel 1898 has not one but two pools: an indoor pool in an atmospheric grotto and a rooftop pool with panoramic Barcelona views. The property is the perfect pick for travelers willing to spend more for historic style and upscale comfort in a location right on the bustling Las Ramblas, near Passeig de Gracia shopping.
In Portugal: Grand Muthu Oura View Beach Club
The Oura-View Beach Club is billed as a five-star property, but in reality it's an upper-middle-range resort complex overlooking the sea, with direct access to the popular Praia da Oura beach and a location a short walk from the strip. The 177 apartment-style rooms all feature well-equipped kitchenettes, dining and living areas, and terraces, though they're in need of renovation and housekeeping isn't every day. The outdoor pool is lovely, with ocean views, waterslides, and a splash pool.
Still lugging around that outdated carry-on from 2006? It's time for an upgrade. With 360° spinning wheels, a TSA-approved lock, a super hard exterior shell, and a USB-port for charging whatever it is you need charged, the Carry-On from Away is built to be your last.
Related Stories:
Additional reporting by Sarah Amandolare.
All products are independently selected by our writers and editors. If you buy something through our links, Oyster may earn an affiliate commission.