If you have an upcoming vacay booked for the Caribbean, don't despair -- plenty of resorts are up and running after the storm. And even if you don't have a trip planned, we know many travelers grow attached to their favorite hotels and vacation destinations; a reader wrote us just the other day asking how her favorite resort in Jamaica was doing post-Sandy. So Oyster.com decided to let her -- and all of you -- know how each of your favorite islands in the storm's path fared, and share the recent social media updates from some of our favorite resorts in each place.
Jamaica
Sandy did make landfall in Jamaica as a Category 1 hurricane, and the island suffered one death and $16.5 million worth of worth of damage (crops such as coffee, bananas, and coconuts were all impacted). But tourist resorts for the most part were only minimally affected.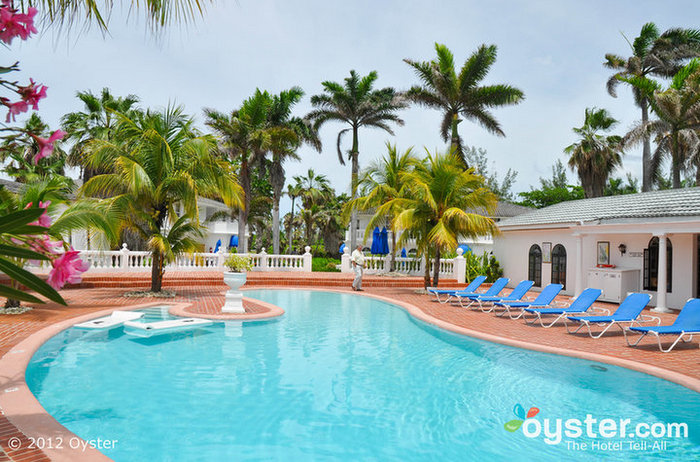 Oyster's Post-Sandy Resort Pick: Half Moon, Jamaica
Puerto Rico
Sandy did not make landfall in Puerto Rico, but it did cause flooding and one death. Resorts, however, seemed largely unaffected — one of our favorite luxury spots, The Horned Dorset, posted photos of clear skies and beautiful sunsets after the storm.
Oyster's Post-Sandy Resort Pick: Horned Dorset Primavera, Puerto Rico
Bahamas
Sandy hit the Bahamas with 100 mile her hour winds and caused around $300 million in damage, but many resorts stayed open during the storm and seem to have bounced back quickly. Lynden Pindling International Airport reopened on Oct. 27, Grand Bahama International Airport reopened on Oct. 30, and the Grand Lucayan is open and suffered no major damage.
Oyster's Post-Sandy Resort Pick: Radisson Grand Lucayan, The Bahamas
Dominican Republic
The D.R. reported two deaths and 30,000 evacuations due to flooding in the south of the country, but major resort areas such as Punta Cana, Puerto Plata, and La Romana were unaffected by the storm, aside from receiving some wind and rain.
Oyster's Post-Sandy Resort Pick: Casa De Campo, Dominican Republic
All products are independently selected by our writers and editors. If you buy something through our links, Oyster may earn an affiliate commission.