With so many beaches to swim in, restaurants to try, and historical sights to see, planning the perfect itinerary for Puerto Rico can be intimidating. Throw kids into the equation and things might become even more head-scratching. That's why we crafted this list of the best things to do on the Caribbean island when you have children in tow.
1. Get a history lesson at the forts in San Juan.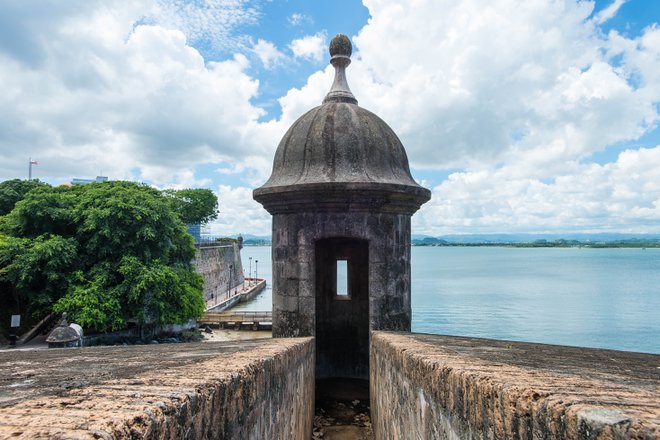 Built by the Spanish in the 16th century to protect San Juan from intruders, Castillo San Felipe del Morro — commonly known as El Morro — is a popular landmark that's loved by both kids and adults. Families can be found exploring the turrets, cannons, walls, and barracks throughout the UNESCO World Heritage site — little ones won't realize they're simultaneously being schooled on the history of the castle-like fortification. If you have time, head to the 17th-century Castillo San Cristobal, another UNESCO-designated site located about two miles away (a trolley shuttles folks back and forth). Less crowded than El Morro, this well-preserved fort also provides loads of fun and educational tidbits. And rest assured that all that sightseeing will tire out your tots so that they sleep through the night.
2. Stop by a children's museum.
When you need to take cover from a torrential downpour (or find reprieve from the scorching heat), head to Museo del Nino. Located just outside San Juan, in the Carolina neighborhood, this three-story children's museum offers lots of hands-on exhibits, a mini petting zoo, rock climbing wall, playground, and go-kart racing. And yes, it's air-conditioned.
3. Fly a kite at El Morro.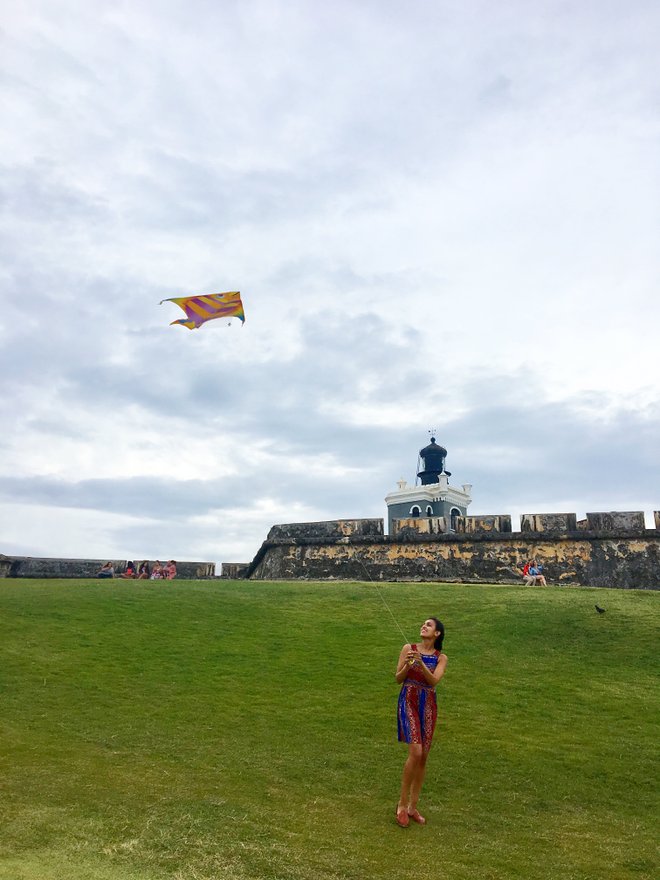 Channel your inner Mary Poppins and go fly a kite — up to the highest heights — on the undulating, gorgeously green lawn in front of Castillo San Felipe del Morro. On any given day, you'll spot families picnicking and frolicking — shoeless, naturally — on the grass, and colorful kites dancing across the sky. Forgot to pack your own? Buy one from a local vendor. And when you start to break a sweat from all that running around, cool off with a frosty treat, like piraguas (shaved ice) or paletas (ice pops), which come in a myriad of tropical flavors such as papaya and strawberry.
4. Kayak in a bioluminescent bay.
Though there's plenty to keep visitors occupied in the daylight hours, the fun need not stop come nighttime. Night owls can head to Mosquito Bay on Vieques and hop in a kayak for the chance to witness the water come to life with millions of glow-in-the-dark plankton. (Laguna Grande in Fajardo is another option.) These microscopic organisms emit an electric blue hue when disturbed. Note that this activity isn't suited for all kids, as it does require skimming through eerily dark canals. And be sure to check the calendar, as a full moon could interrupt visibility. The less light, the better.
5. Go horseback riding through El Yunque National Forest.
El Yunque National Forest is the only tropical rainforest in the U.S. — and that alone means it merits a visit. Unfortunately, much of the rugged, 28,000-acre area was damaged by the hurricane in 2017 and remains closed, with only a few trails and sites open to the public. Visitors can still get a taste of the lush landscape, by booking a horseback riding tour at Hacienda Carabali. Kiddos will love meeting the majestic animals before saddling up and riding through the foothills of the forest, while grown-ups will go gaga over the gorgeous, Instagram-worthy views of the surrounding flora and fauna.
6. Try stand-up paddleboarding.
There's nothing quite like walking on water — on a stand-up paddleboard, that is. This aquatic sport is a fun way to spend a few hours on the water — and sneak in some exercise while on vacation, too. Head to Condado Lagoon to find your balance and soak in some quality family bonding time.
7. Spend the day at the beach.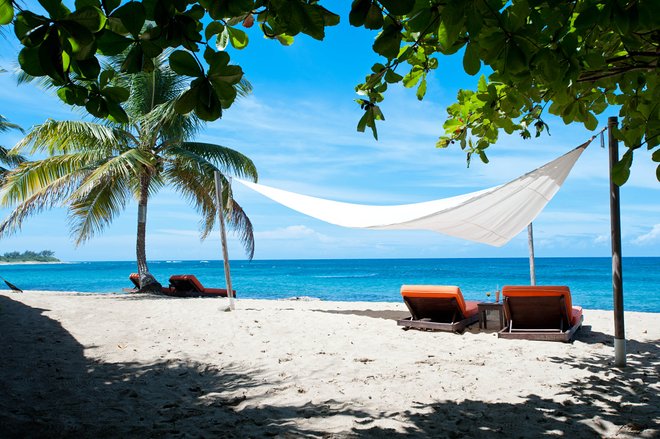 Chances are, if you've booked a trip to Puerto Rico, you plan on spending some — if not, most — of your time at the beach. The island is home is to approximately 270 miles of coastline, so there's plenty of sand to throw down your towel. From surfer havens in near Rincon (beginner classes are available) to the beaches in Vieques and Culebra, which have excellent snorkeling conditions, families have an abundance of options. Many hotels, like Condado Vanderbilt and Courtyard by Marriott Isla Verde Beach Resort, even offer direct access to the beach, so little ones are never far from building sandcastles and splashing around in the ocean.
8. Get some thrills.
Thrilling speeds, adrenaline-pumping heights, and beautiful views attract adventurous families to zip lines around Puerto Rico. Several operators, like Campo Rico Ziplining and Toro Verde, offer exhilarating tours that whisk participants across a canopy of trees, making you and your kin feel like a superhero.
9. Stroll around in Old San Juan.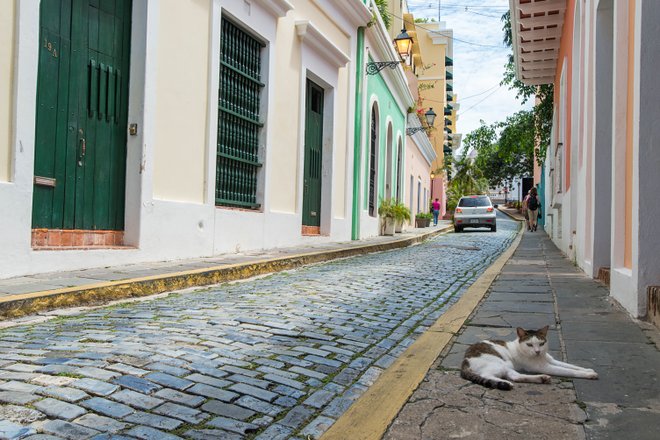 Go for the tasty restaurants, souvenir shops, and brightly-hued architecture; stay for the picture-perfect family photo ops. The colorful, cobblestoned neighborhood of Old San Juan can be explored via a walking tour or trolley — the latter is especially convenient when little ones are fatigued and fidgety. Meander from block to block, popping into stores, eateries, and bakeries, or stroll along the waterfront — just watch out of the occasional stray cat.
San Juan Marriott Resort & Stellaris Casino is an upmarket, four-pearl resort located in San Juan's chic Condado neighborhood. The resort's 525 guest rooms are tasteful if somewhat chain-like, with all offering private balconies with city, pool, or ocean views. There are lots of on-site amenities, including a pair of lovely pools, five diverse dining options, ample meeting space, as well as a solid spa and fitness center.
When you've got some downtime, keep your kiddos occupied with some of their favorite games.
You'll Also Like:
All products are independently selected by our writers and editors. If you buy something through our links, Oyster may earn an affiliate commission.