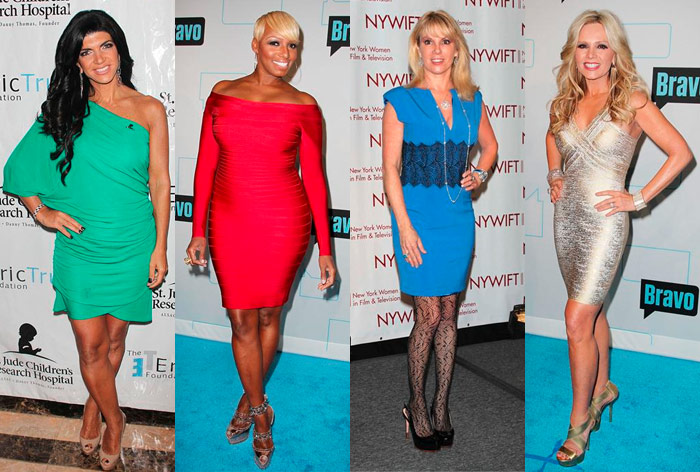 If you're anything like us, you're glued to the tube almost every night of the week to catch the latest episode of the Real Housewives. From Beverly Hills to Atlanta, from Orange County to New Jersey, Bravo follows America's favorite train wrecks that we love to hate love, capturing all of the madness that goes down. Who needs to watch WWE [Ed note: One of our staffers sure does!] when any given night of the Real Housewives yields a 50% chance of a wig pull or a black eye? And more importantly, where have some of the classic moments gone down? Lucky for us, at some choice hotels — read all about 'em after the jump!
Last season on the Real Housewives of Orange County, Vicki felt like Tamra owed her one. After all, Vicki had come to bat for Tamra several times when Tamra's (now ex) husband had been a bit of a jerk. So to make up for it, Tamra took Vicki to the Casa Dorada for a weekend getaway. After a few tequila shots and a recital of "friends' vows," Vicki forgave her. And we would've too; the resort has a great spot on Medano Beach and features a gorgeous pool with plush lounge chairs and poolside service. This season, the ladies headed to the luxe Cosmopolitan in Vegas to catch Gretchen perform with the Pussycat Dolls. But we know one housewife in Beverly Hills who wouldn't be too happy about that…
One of the wealthiest casts of the franchise, the Beverly Hills housewives know how to travel in style. In fact, housewife Adrienne Maloof, along with her family, owns the Palms Casino in Vegas. So of course she has treated the girls (several times) to some V.I.P. treatment at the luxury hotel, because she loves the ladies (and free promotion of your hotel never hurts…). But she was none too pleased when she discovered that fellow housewife Lisa Vanderpump decided to host her daughter's bachelorette party at the Hard Rock Hotel & Casino, owned by one of her other friends, instead. What's a girl to do when she has multiple hotel owners vying for her attention by offering free hotel stays and V.I.P treatment? Life's tough.
Another housewife — this one on the East Coast — also got a hotel snub when Ramona Singer chose to hold her vow renewals at The Pierre, and didn't even consider having them at Hotel Chandler, managed by Alex McCord's husband, Simon Van Kempen. But fortunately, there seemed to be no hard feelings here. And even if there were, it wouldn't matter — Alex and Simon got the boot and won't be appearing on the fifth season of Real Housewives of New York City, premiering June 4th.
Things may get pretty crazy on the Real Housewives during filming, but the screaming, crying, and finger-pointing meets it's all-time high at the reunion shows. New York City's often overlooked — but just as dramatic — little sister, the Real Housewives of New Jersey, sat down at the Borgato Hotel for last season's reunion. And even though it was missing housewife Jacqueline (due to drama that's unfolding this season — Sundays at 10 p.m., set your DVR), there was plenty of yelling and vicious accusations. Too bad it had to go down in such a lovely hotel. This hotel even has New York City housewife Countess Luann's (who shot her most recent music video at the hotel) stamp of approval: "What a fabulous hotel," LuAnn said, "and in Jersey… who would have known!"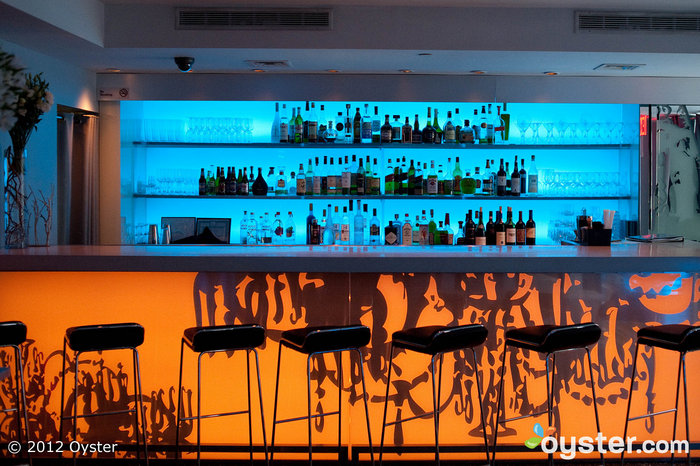 On the fourth season of Real Housewives of Atlanta, NeNe Leakes and "tall" pal Cynthia Bailey visited New York City on a business trip — Cynthia got advice from ex Russell Simmons on her modeling school, while NeNe was showered with gifts by potential business partner (and Celebrity Apprentice teammate) John Kolaj, co-owner of Famous Famiglia Pizza. During their trip they stayed at the St. Giles Tuscany, a small luxury hotel in Murray Hill.
RELATED LINKS:
All products are independently selected by our writers and editors. If you buy something through our links, Oyster may earn an affiliate commission.