Many (ourselves included) would agree that a stay in a Moroccan riad is a must-do. These traditional, multi-story (and often very narrow) guesthouses that were once private mansions have since been renovated into hotels of sorts, built around central courtyards and gardens, and they each provide a unique and authentic way to access the food, architecture, and way of life that makes Morocco a top traveler destination. But a stay in a riad is much different than one in a typical bed-and-breakfast or hotel, so we put together a helpful guide for riad beginners. So after you read up, all you'll have to do is decide which one you'd like to call home during your vacation!
Where You Can Find Them: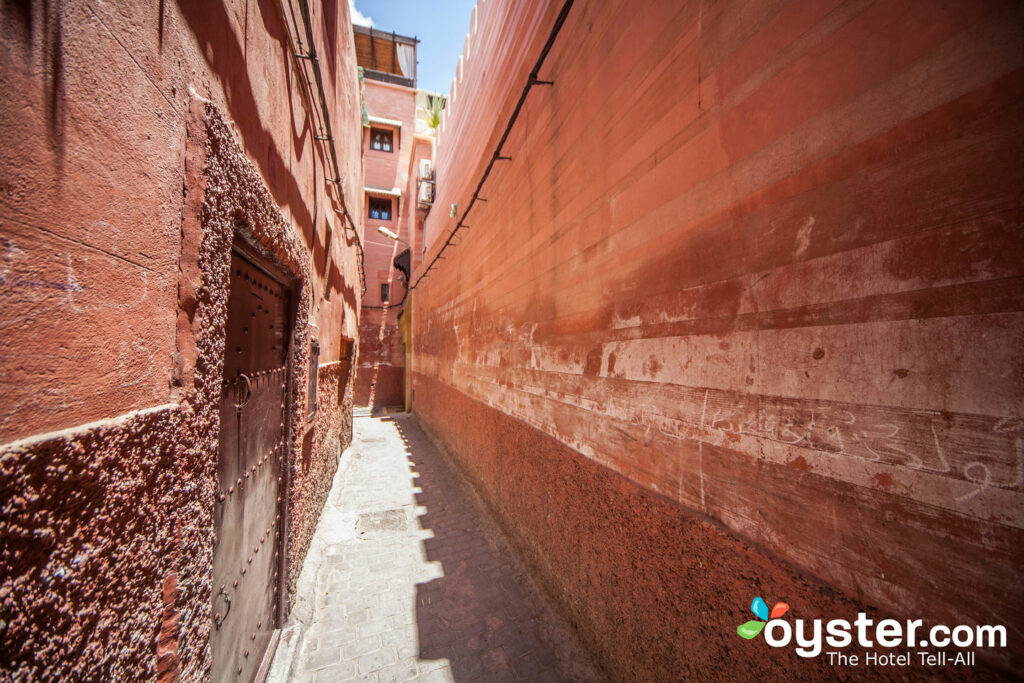 Riads are located throughout Morocco, but the ones in the Old Medina of Marrakech give visitors a true taste of medieval living. Part of the appeal (and worry) of staying in a riad is actually finding it. Streets in the Old Medina were built as part of a fortress in ancient times, with narrow stone pathways that aren't large enough to accommodate a car. To the untrained eye, most streets look identical, with tall earth-colored walls and little in the way of landmarks other than the occasional door. First time visitors should arrange to have a riad employee meet them either at the airport (about a 10-minute drive from the Old Medina) or a pre-arranged spot outside of the Medina so they can safely guide you to the riad. Arriving after dark without a map or guide is nearly a surefire way of getting lost.
What You Will Eat and Drink:
A simple but tasty breakfast spread is commonly included with the price of a room at a riad. Pastries, fruit preserves, bread, canned fruit, and sugary mint tea are typical offerings. Few riads have full-service restaurants. Instead, guests are asked to let staff know the morning of if they'd like to dine at the hotel that evening, and the chef will purchase ingredients and prepare a dinner. The meal (usually a homemade tangine stew with spices, meat, and vegetables or cous cous) is often served on the riad's roof under an Arabian-style tent, or in the inner courtyard. Morocco is a Muslim country so alcohol isn't widely available, but most riads sell beer and wine to foreign visitors.
Where You Can Take a Dip: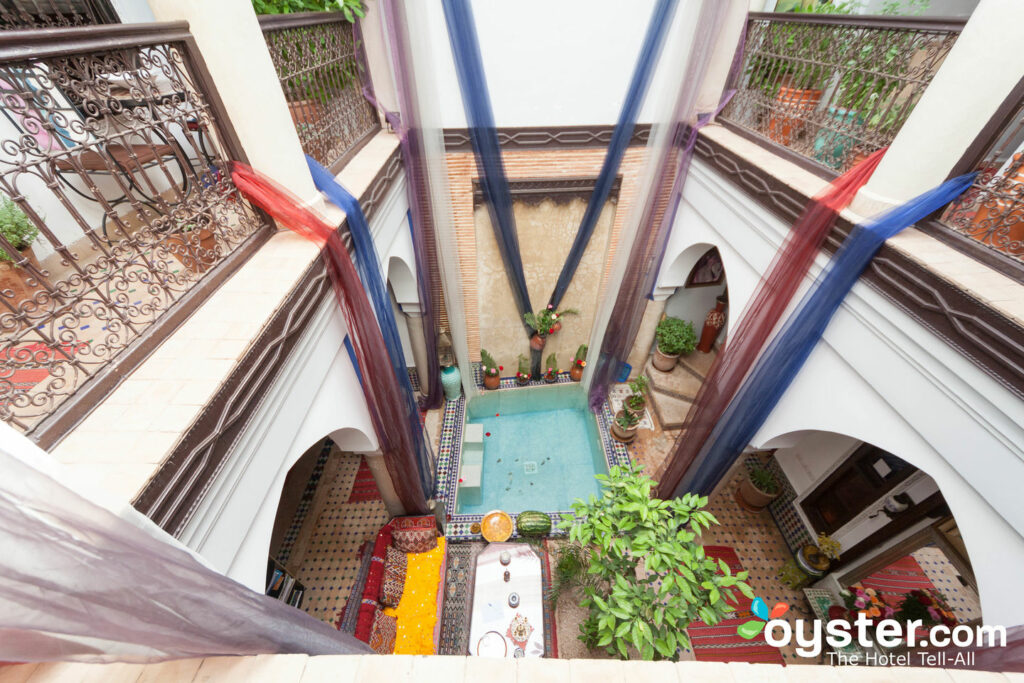 A common feature found at each riad is a small- to medium-size plunge pool, usually built in the central courtyard or on the rooftop. Some of them are more about aesthetics than swimming, but they can be a fun place to cool off on a hot Moroccan day. Note that most plunge pools aren't heated, though, so the water is often icy cold.
Where You Can Relax:
Originally, riads were built without the convenience of running water — which is where the tradition of hamams, or public baths, comes into play. Today, riads have private bathrooms but the culture of hamams is still alive and well. Many riads incorporate private hamam-focused spas where guests can get a traditional scrub with black soap, followed by a massage (for a fee).
What the Rooms Are Like: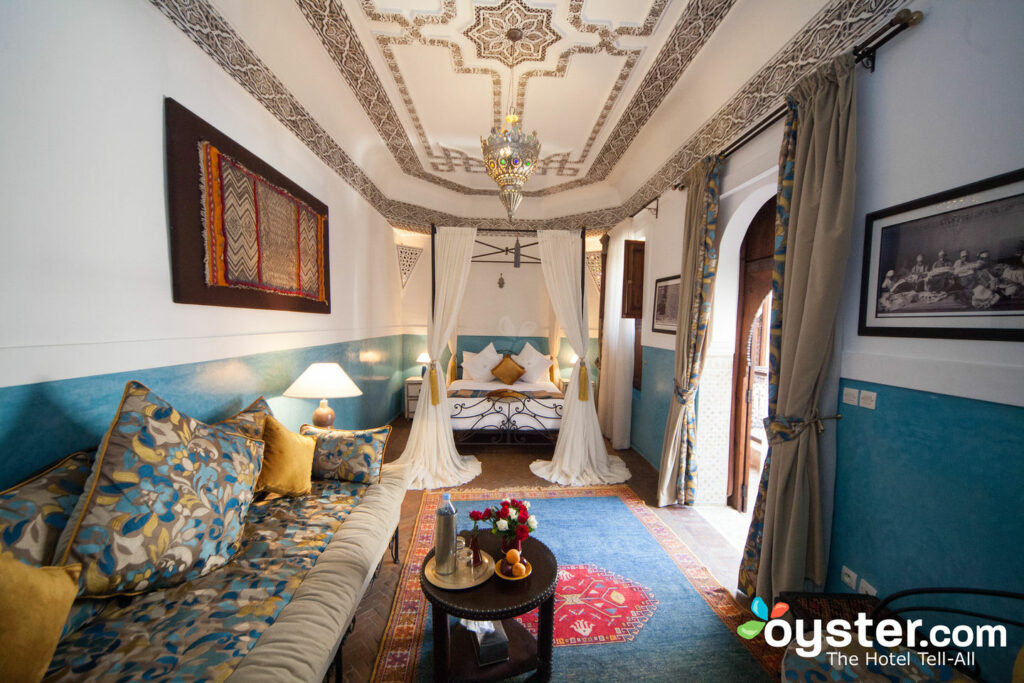 Decor, size, and level of luxury in riads' guest rooms vary from budget-friendly to over-the-top, but there are some common themes found across almost all of them. Rooms are generally built around a central courtyard, with windows overlooking the interior of the building versus the exterior. This means that ground level rooms are usually the darkest and prone to noise from other guests coming, going, and hanging out in the courtyard. Higher level rooms often have semi-private interior balconies and are quieter. Free Wi-Fi is common, but TVs aren't. Floors are usually tiled and Moroccan accents like hanging lanterns, rich and colorful textiles, carved wood, and hand-woven carpets are popular style elements. Private bathrooms generally consist of cement walls, showers, and vivid tile work.
Things to Keep in Mind: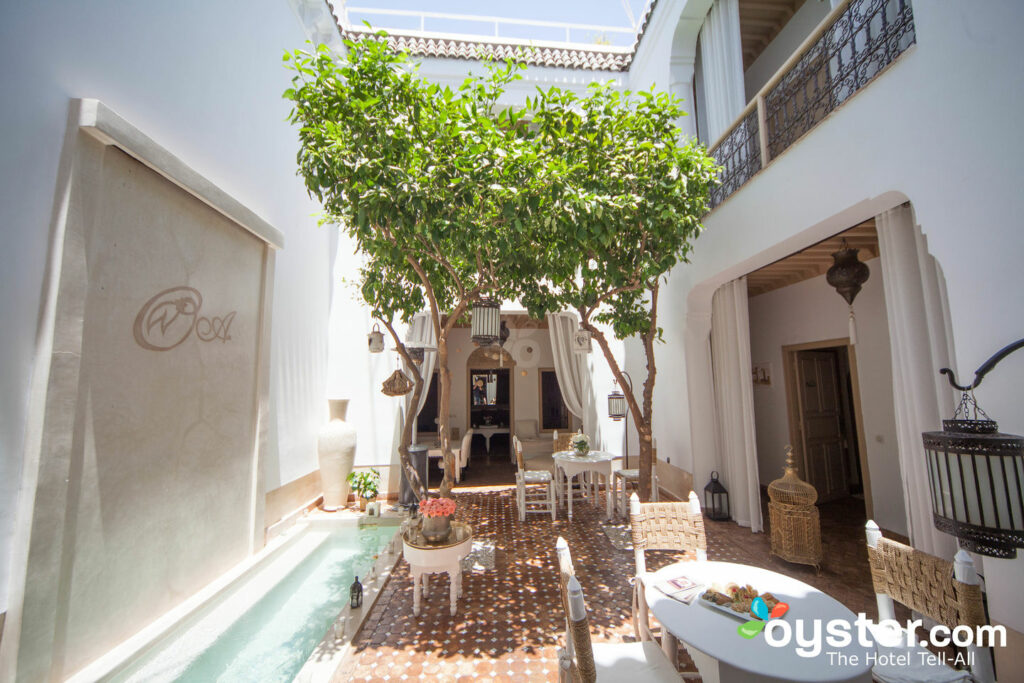 Arabic and French are the most common languages spoken in Morocco.
Riads are often owned by individuals and service can be highly personalized.
The Arabic call to prayer is amplified across Marrakech five times a day, for five minutes.
If you visit Morocco during Ramadan, the holy month of fasting, be aware that many shops and restaurants are closed during the day throughout the holiday.
The word riad means "garden" in Arabic.
All products are independently selected by our writers and editors. If you buy something through our links, Oyster may earn an affiliate commission.