Trust us, we here at Oyster get it more than most people — going on vacation is freakin' awesome. Vacations are all about fun, relaxation, and the "what happens here, stays here" vibe, and when you're on a vacay, it feels like nothing can get ya down. But some hotel websites go a little too far and market their properties by showing "guests" in absolutely euphoric (and unrealistic) states. To the point where we're pretty sure that that kind of happy can only be reached if you've been dabbling in some recreational, er, "fun." And depending on the destination, maybe you have been. But still, when we're deciding where to stay for our winter getaway, we usually don't base it on how happy the "guests" on the website seem to be. Nonetheless, those photos can be pretty entertaining. Last time, we rounded up a bunch of marketing photos where the guests just couldn't seem happier. And this time, we've done the same thing -- but focused on those hotel couples that just seem so in luuuurve. We're sorry, but even if we were married to Ryan Gosling, we wouldn't be smiling that big! Check out some of the most hilarious hotel couples we found!
1. Your room or mine?
"What about one final fling before you marry that old ball and chain?" (Mansion on Forsyth Park, Savannah)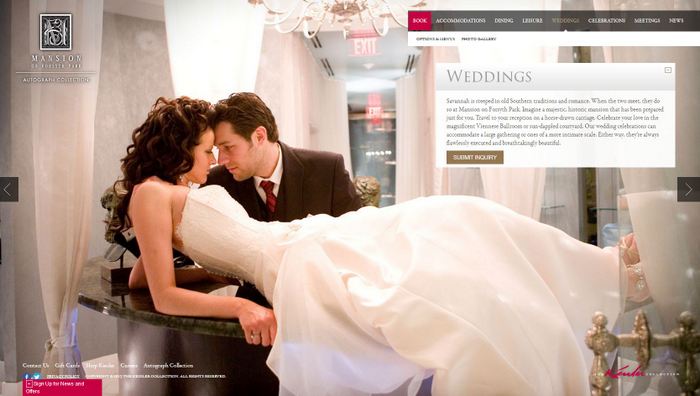 2. So that's how you're paying for the Presidential Suite!
"Oh, Jonathon! Tell me again about how you committed tax fraud and evaded the IRS!" (Four Seasons Boston)
3. Blinded by the light love
"You know, a real gentleman would let me use his sunglasses." (Bayfront Inn 5th Ave, Naples)
4. A double date disaster
"Is he seriously taking the last crab cake?!?" (Palomar San Diego)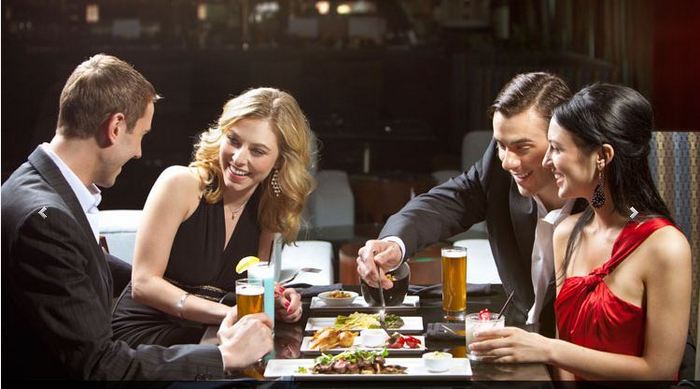 5. When you get too comfortable in a relationship
"Um, Steph, where are those bubbles coming from?" (Portola Hotel & Spa at Monterey Bay)
6. You can look, but not touch
"Oh, so you think she's just soooo funny?!" (Lake Austin Spa Resort)
7. Good, clean fun
"Uh, sure hun! A pillow fight is just as fun as a little nookie." (The Liaison Capitol Hill, Washington D.C.)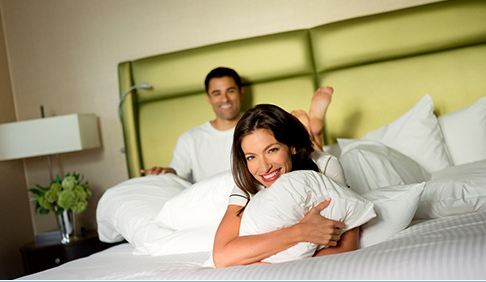 8. When things get off to a rough start
"I'm not going to overlook the fact that you got yourself a bigger boutonniere." (Liberty Hotel, Boston)
9. Planning a budget honeymoon
"Hey, if it'll get us free beer!" (Michelberger Hotel, Berlin)
10. A Match.com miracle
"Oh, Enrique! You look even better in person!" (Essex Inn, Chicago)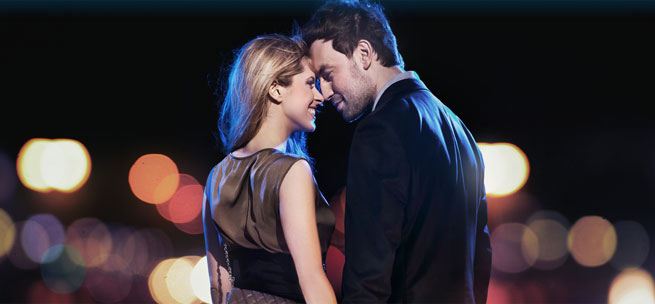 11. The right accessory
"I want to remember this hat, er, I mean moment, forever." (Warwick Denver Hotel)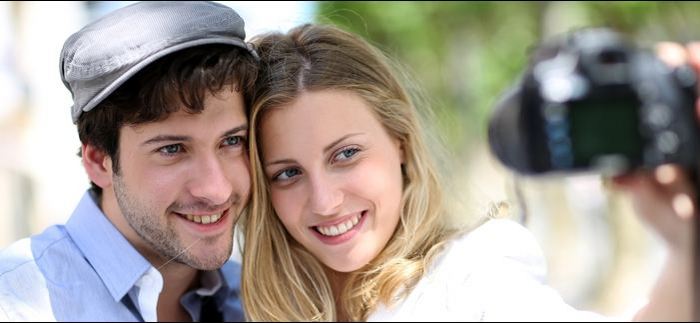 12. Selfie Saturday
"Oh my gosh, four pictures is enough already! Posing on this bicycle is not as easy as it looks!" (Liberty Hotel, Boston)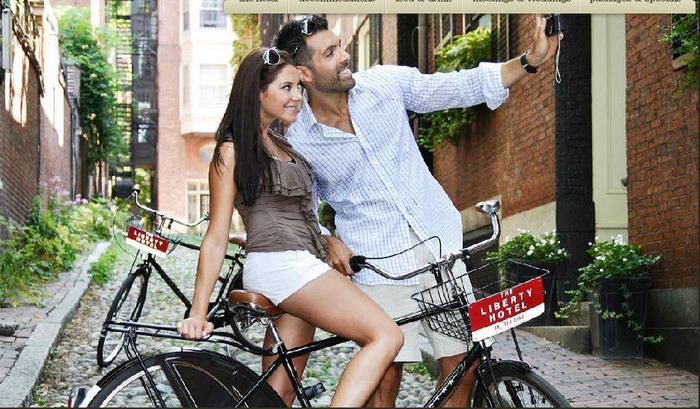 13. We understand…
"You love looking at Oyster.com's Photo Fakeouts more than you love me!" (Marriott South Beach)
RELATED LINKS: