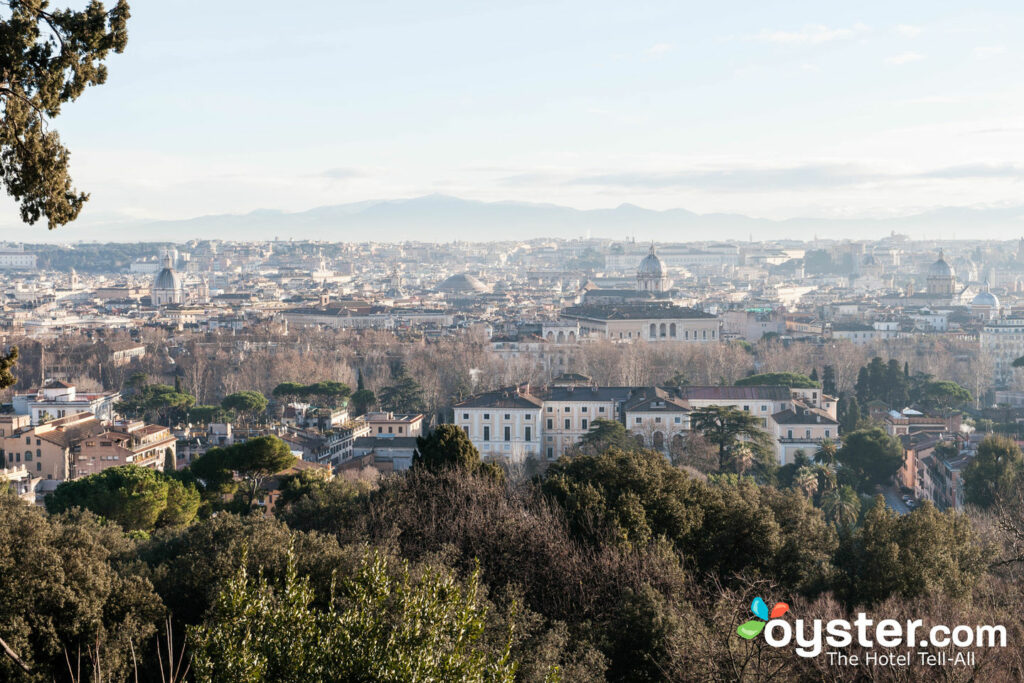 Rome just might be one of our favorite cities in Europe. However, for all of its bucket-list sights and mouthwatering food, the Eternal City can take some savvy to master. You'll need to distinguish between must-do things and what deserves a pass, as well as adjust to some local quirks. Luckily, we've spent enough time here to help you avoid making any major rookie mistakes. Read on and we guarantee your Rome vacation will be as perfect as possible.
1. Expecting to Breeze Into Rome's Major Monuments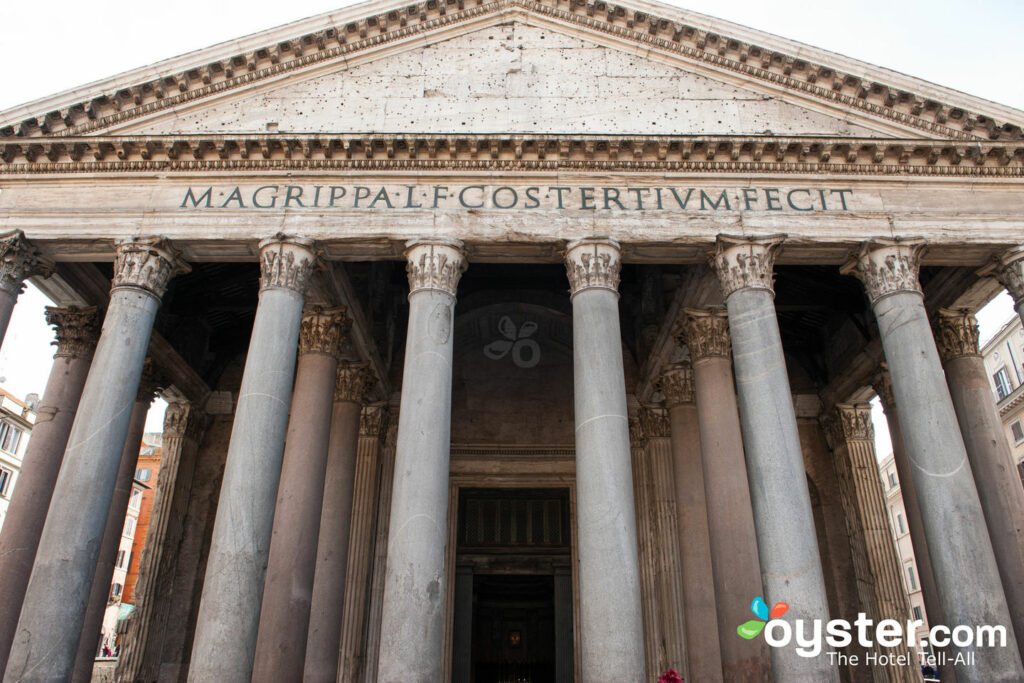 Rome is one of the world's most popular tourist destinations, and it pulls in travelers year-round. Things are busiest in the high season, which spans from early April to the end of October. However, you can expect massive crowds and long lines at nearly every major monument across the city throughout the year. Attractions like the Trevi Fountain and Colosseum are on everyone's bucket lists, so be prepared to compete for space and budget plenty of time.
2. Thinking You Can Rely on Public Transit to Get Everywhere
Perhaps surprising for travelers used to Europe's efficient, public-transit packed capitals, Rome is a bit tougher to navigate. It makes sense, given that the city itself is thousands of years old. However, you do need to have a healthy ability to walk. Rome's public transit system consists of a handful of metro lines, trams, and buses, though the latter are subject to the city's notorious traffic, and the former isn't exactly extensive.
3. Sticking to Rome's Most Popular Neighborhoods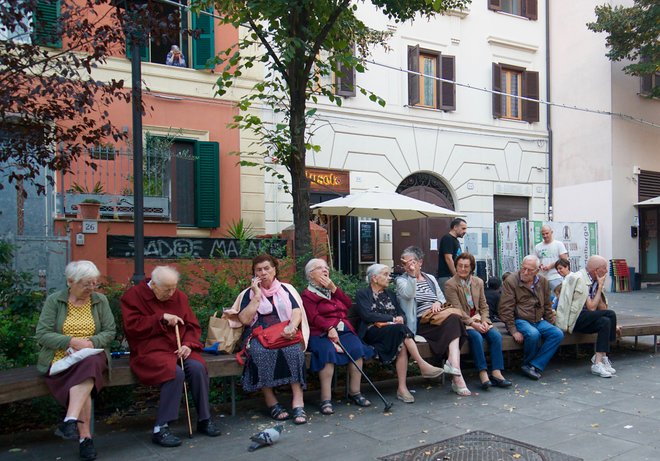 Rome's major attractions are all concentrated in its central neighborhoods, or rione, around the Spanish Steps, Termini, and Campo de' Fiori. However, if you limited yourself to those neighborhoods, you'd be missing some seriously cool spots. Pigneto is something of the city's it neighborhood at the moment, with its mix of vintage shops, bookstores, old-school cafes, and trendy restaurants. Testaccio also blends old and new, with additions like artsy Mattatoio alongside classic trattorias. If you head north into Flaminio you'll find cool spots like the Zaha Hadid-designed MAXXI museum, which is a work of art unto itself.
4. Not Making Reservations at the City's Famous Restaurants
Along with Rome's crowds often come intensely packed restaurants. In fact, you'd be wise to make reservations for lunch and dinner anywhere you're hoping to eat. That's especially true at famous restaurants in Trastevere and Testaccio, like Felice a Testaccio, Osteria da Zi Umberto, and Roscioli. However, there are plenty of fast-casual spots across the city, like La Renella (in Trastevere), that make an easy and cheap alternative to a big lunch. Bars are also a great place to get a casual breakfast or lunch without planning ahead.
5. Trying to Snag a Picture Without Other Tourists in It
You won't be the only person trying to score the perfect snapshot of Rome's most iconic landmarks. That's particularly true around the Spanish Steps, Colosseum, St. Peter's Square, the Pantheon, and Trevi Fountain. There are some tricks to scoring a shot with less people in the foreground: Visit just after sunrise or at night, when the majority of tourists have retreated to their hotels or have yet to wake.
6. Skipping Aperitivo Hour in Rome
Aperitivi are as much a part of Rome's cultural fabric as its ancient and Renaissance monuments. Around 6 p.m. every evening, the patio cafes and bars throughout the city fill up with locals snacking on small plates of food along with Aperol or Campari. The scene varies, but almost every corner of the city buzzes at this hour. We love Bar del Fico, just off of Piazza Navona, but plan on showing up a bit early if you'd like a spot at the crowded outdoor tables.
7. Not Booking Your Tickets to Major Sites Ahead of Time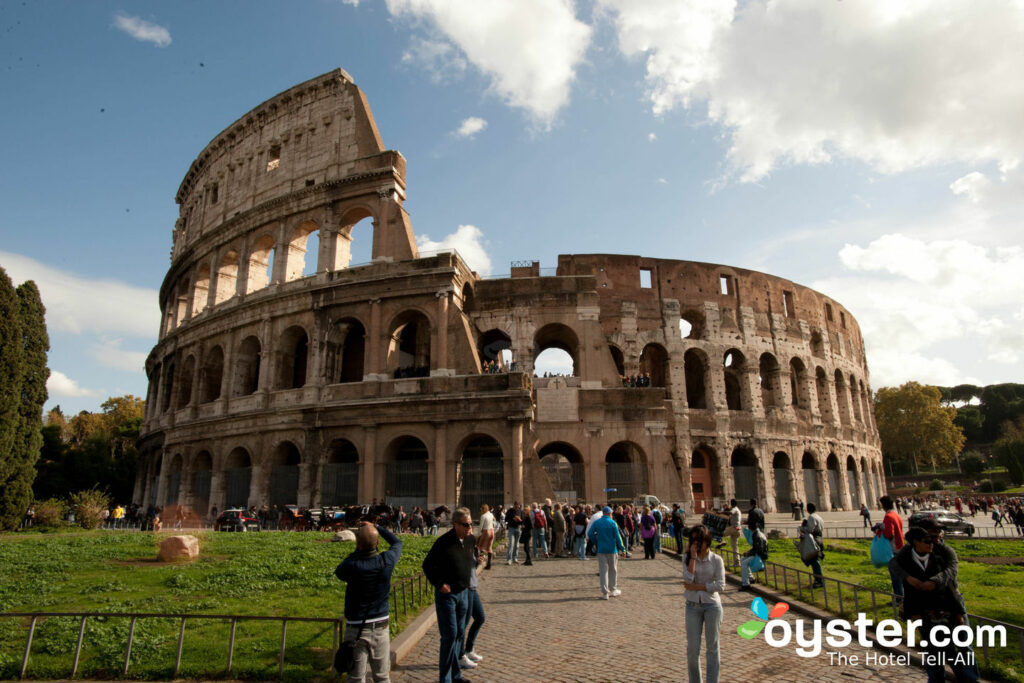 Many of Rome's landmarks don't require tickets, including the Spanish Steps, Trevi Fountain, and most of the major churches that hold precious works by artists like Caravaggio to Bernini. However, other must-see attractions require tickets to be purchased ahead of time, or are so popular that not doing so means you'll be in line for hours. For example, the stunning collection at the Galleria Borghese must be reserved in advance. And you'd be wise to book your Sistine Chapel and Colosseum tickets well in advance to avoid long day-of lines.
8. Visiting Rome in High Season
Like Paris and Venice, Rome's historic city center is packed in the summer months. If you'd prefer to steer clear of these crowds, and get at least a glimpse of the city's monumental wonders, you'd do well to travel in the shoulder season. Aim for late October and early November, when the weather is still pleasant (think: light jacket and long sleeves) and skies are relatively sunny. You'll deal with smaller crowds and hotels will be cheaper as well.
9. Eating Any Meal Near the City's Major Monuments
Perhaps it goes without saying, but if you choose to grab a meal — from a quick bite to a formal dinner — within two blocks of any of Rome's major monuments, you're going to get ripped off. Prices for everything — espresso, pizza, and more — in the blocks surrounding the Trevi Fountain, Spanish Steps, and the Vatican are far higher than they are just a couple minutes farther away on foot. What's more? You'll likely score better quality fare at places just slightly away from these areas, which generally aim at high turnover, cater to foreign palettes, and are banking on their location to keep them in business
10. Forgetting That Strikes Happen Frequently
Italy is the home of the sciopero, strikes that make their rounds across all types of industries, often ones that are directly related to moving you around the city. Luckily, there is some advance notice that these are happening, so you can prepare yourself. But it's just one more reason to consider your itinerary well in advance and be ready to adapt it.
11. Expecting to Shop for Only Italian Luxury Goods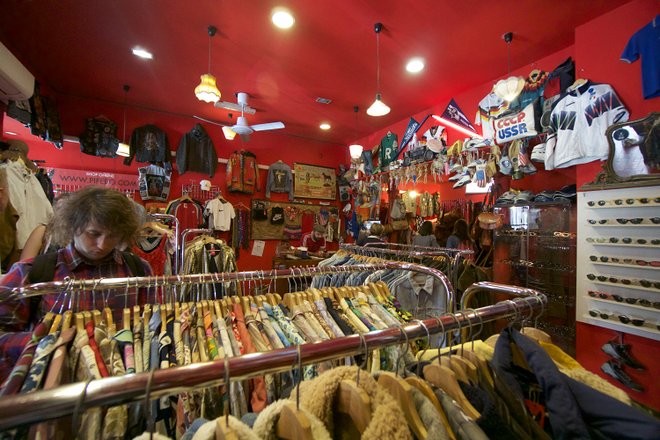 Rome happens to be a vintage-shopping hot spot. The action centers on the Monti district, near Termini Station and most of the city's major monuments. Here, massive outlets like Pifebo are packed to the gills with vintage tracksuits, denim jackets, flannel, and everything in between. You'll also save a pretty penny when compared to how much you'd drop at the luxe boutiques in Campo Marzio to the west.
12. Not Thoroughly Researching Hotels in Rome
Rome is undeniably beautiful, but many of its budget-friendly properties are dated, drab, and uncomfortable. There are plenty of gems to be found throughout the city, but you'll need to look beyond a hotel's price point to make sure that you're getting what you pay for.
13. Expecting a Big Breakfast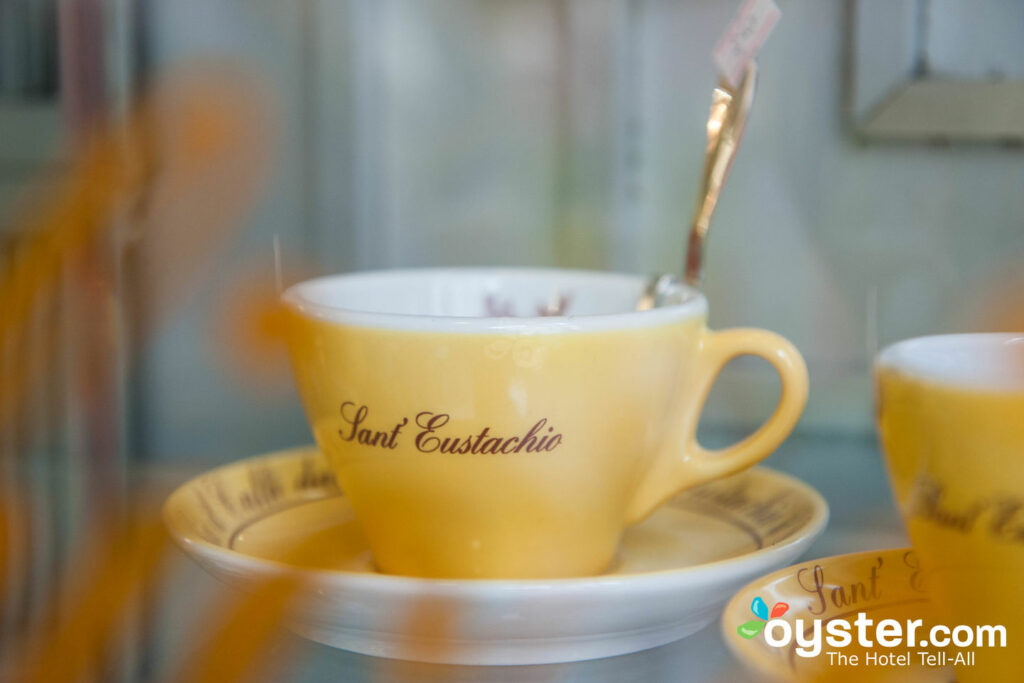 Like much of southern Europe, breakfasts in Italy are generally a small-scale affair. Your hotel will likely offer at least a continental buffet, though many now include American-style breakfast options as well. However, Italian breakfasts generally take place in the neighborhood bar, which can be rowdy and lively, and consist of espresso, juice, and a pastry.
14. Taking a Cab to and From the Airport
While Rome's public transportation isn't the best on the continent, it is cheap and efficient to get to and from the city's main airport, Fiumicino. We recommend against taking a taxi to the city center, as it's wildly expensive and takes about the same amount of time as the train. By taking the train, you'll arrive right at Termini Station, which is adjacent to many of the main central neighborhoods in Rome.
15. Visiting Only the Ancient and Renaissance Museums in Rome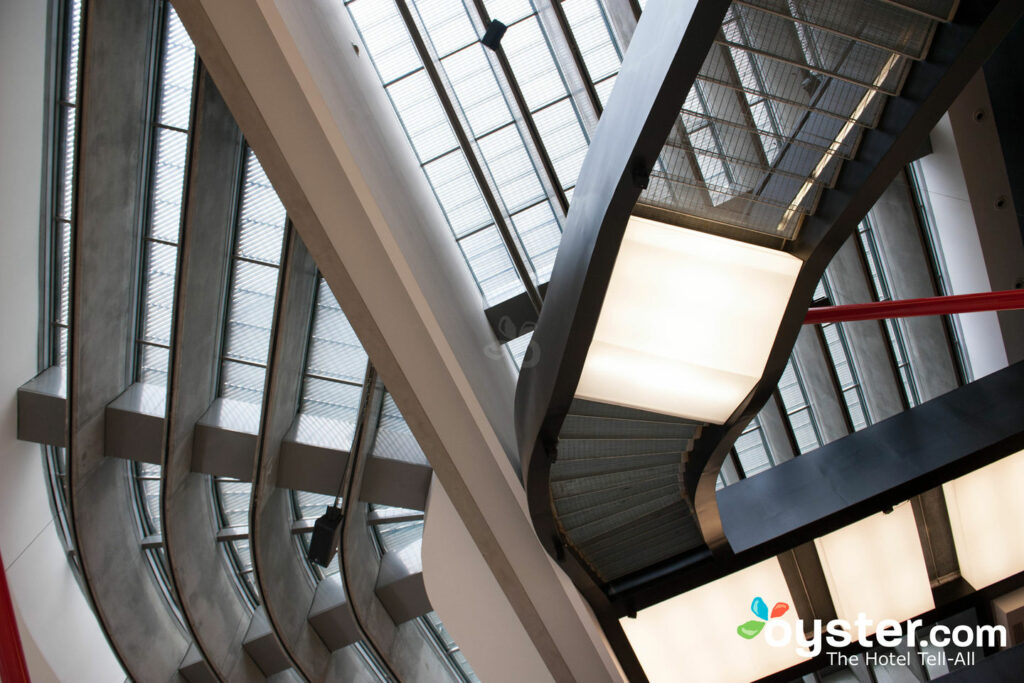 Rome is the cradle of the Renaissance and the former seat of the Roman Empire, and as such, antiquities are the name of the game here. However, there are numerous reasons why you should not count out Rome's modern and contemporary art scene as well. That's particularly true at a handful of the city's cutting-edge museums, which include the aforementioned MAXXI, a hub for contemporary work and architecture, as well as the stunning National Gallery of Modern and Contemporary Art, just north of Villa Borghese.
16. Picking a Hotel Room Over the Street
It's a rare hotel room in Rome that has sweeping area views, though the roof decks at the Hotel degli Artisti and Boutique Hotel Campo dei Fiori (and many others) do offer breathtaking city views. Rooms, generally, will offer a quaint view of the street. However, Rome's streets — usually cobblestoned — coupled with its insane traffic mean that even side streets stay noisy well into the night. And that's saying nothing of the bars and restaurants that stay open and loud until late. If you're after a good night's sleep, ask for a room at the back of your hotel.
17. Skipping a Trip to the Beach
When travelers think of Rome, they likely don't picture a beach destination. To be fair, the city doesn't sit directly on the coast. However, the shores of the Mediterranean are only about 50 minutes away by train, which is faster than it takes most NYC residents to reach their own beaches by subway. The beaches at Ostia, Sabaudia, Santa Severa, and Santa Marinella all make great day trips from Rome, and are easily reachable by train in an hour or less. Don't feel like heading back to Rome in the evening? You'll easily find a hotel to crash in for the night in any of these areas.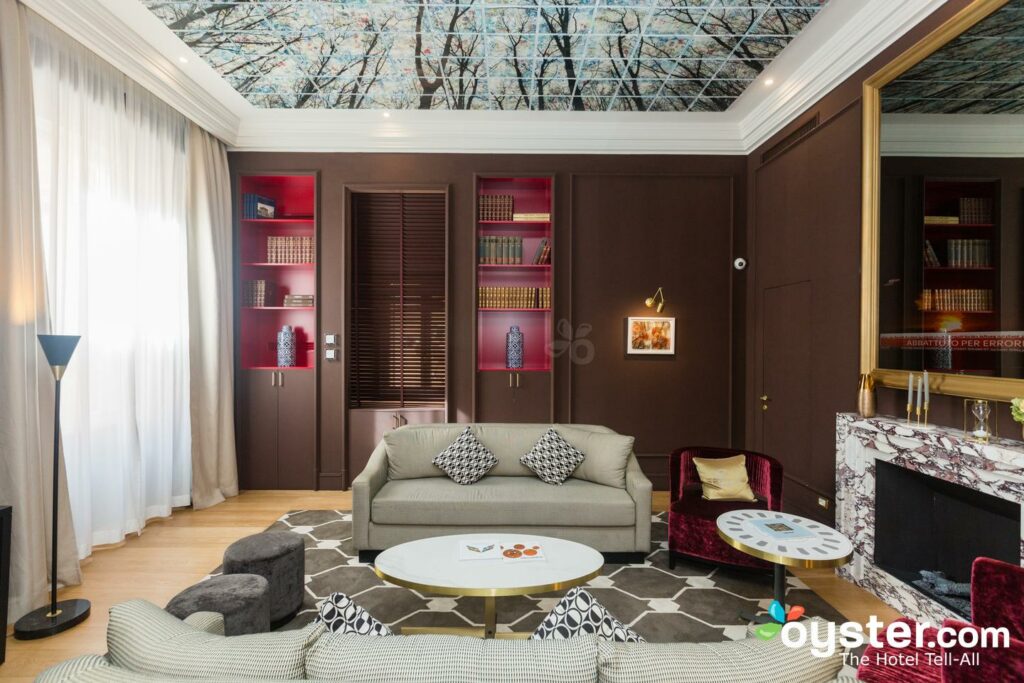 The Elizabeth Unique Hotel is one of Rome's best boutique hotels. The property has an upscale-home vibe and contemporary style that's equal parts edgy and refined. You'll spot numerous pieces of artwork throughout the property — the hotel partners with the nearby Galleria Russo to curate the rooms and common areas. The 33 rooms include perks like Nespresso machines, Bose speaker pods, free minibars, and even double rainfall showers in some units. A full-service restaurant and a handsome library round out features, and the central Campo Marzio location — near the Spanish Steps and Piazza del Popolo — is hard to beat.
Look like a local and pick up a couple adorable dresses from Reformation for your trip to Rome.
You'll Also Like:
All products are independently selected by our writers and editors. If you buy something through our links, Oyster may earn an affiliate commission.