In our original post, we brought you from Nantucket to Kauai and everywhere in between, offering perfectly captured glimpses of our country's most beautiful vistas. But we'd be biased if we only shared our stunning photos of the United States. So we packed our bags and headed to Europe in search of its best vantage points. Here are 13 of our favorites...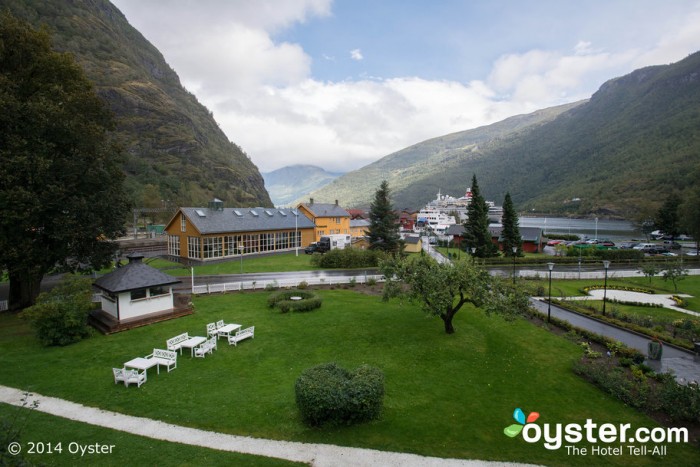 For travelers interested in exploring Norway's natural wonders, there's no better starting point than the Fretheim Hotel. Located in Flam, a popular departure point for fjord cruises, the Fretheim offers some pretty breathtaking views of its own. With its floor to ceiling windows, the Fretheim's popular restaurant has an unobstructed view of the beautiful valley and nearby harbor.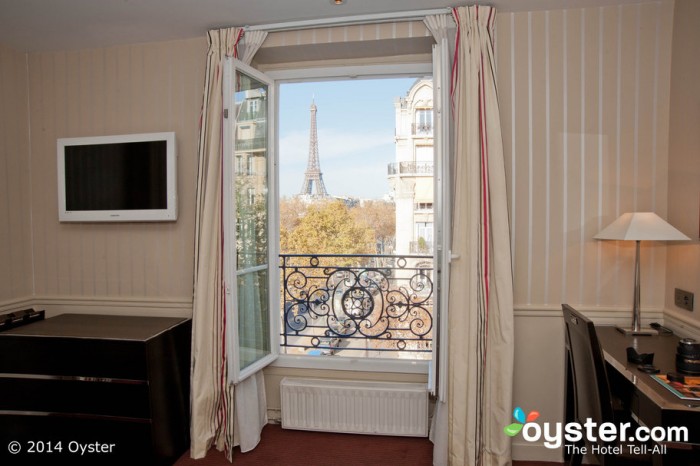 Imagine waking up in the beautiful city of Paris, and its most famous tower (we think you know which one we're talking about) just happens to be standing right outside your window. For many guests at the Hotel Duquesne Eiffel, this a sublime reality, and definitely one of this boutique hotel's greatest features. We also love this place for its tourist-friendly location, polished decor, and inviting lobby lounge.
Located in Amsterdam's famed Canal Ring, the Hotel Pulitzer is a luxurious hotel comprised of several 18th-century canal houses that have been magnificently restored and updated. Rooms have exposed brick walls, rich wood floors, and large windows, many of which overlook the canal. The Hotel Pulitzer's stunning canal front location is tough to beat, as it is within walking distance of some of the city's best shops, restaurants, and tourist attractions.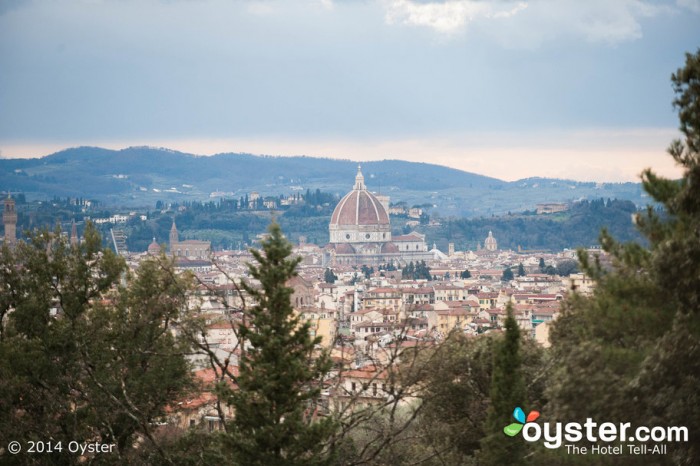 Set amidst manicured grounds and lush Florentine gardens, Il Salviatino is a restored 15th-century villa with elegance to spare. Dark woods, antique furnishings, and stunning frescoes grace this hotel with the grandeur of a castle. And that red-roofed city you see in the distance? It's just Florence, so if you can bare leaving Il Salviatino for a few hours, take a free hotel shuttle down the hill and check it out. We hear it has a lot to offer in the area of Italian art, history, culture, cuisine…you know, that kind of stuff.
The contemporary Hotel President Wilson offers breathtaking views of Lake Geneva and Jet d'Eau, the world's tallest fountain. Hotel President Wilson is popular with business travelers because of its proximity to international organizations and government buildings, but those visiting Geneva for leisure will certainly enjoy the gorgeous, high-end spa, modern fitness center, amenities-filled rooms, and awesome pool deck overlooking the lake.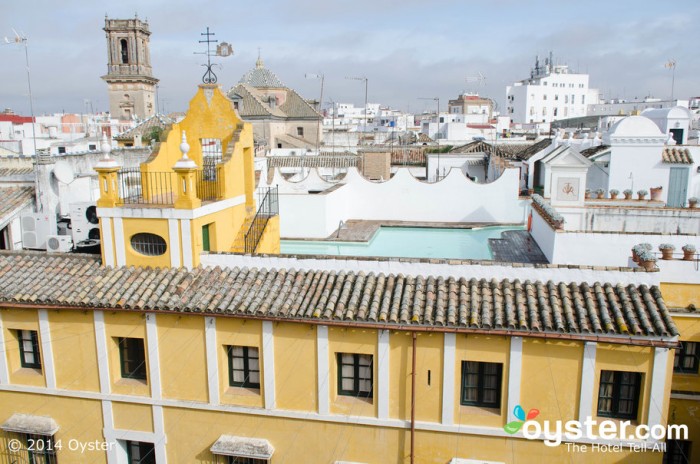 With its homey, antique decor, individually decorated rooms and suites, and unique attention to detail, Las Casas de la Juderia makes many guests feel as if they are visiting a friend rather than staying in a hotel. Made up of several 15th-century Andalusian mansions connected by underground tunnels, Las Casas de la Juderia is like a small city within Seville's old town. Rooms have charming courtyard or street views, but the best spot to see the city is atop the solarium, where the tiled rooftops and vibrant colors of Seville come to life.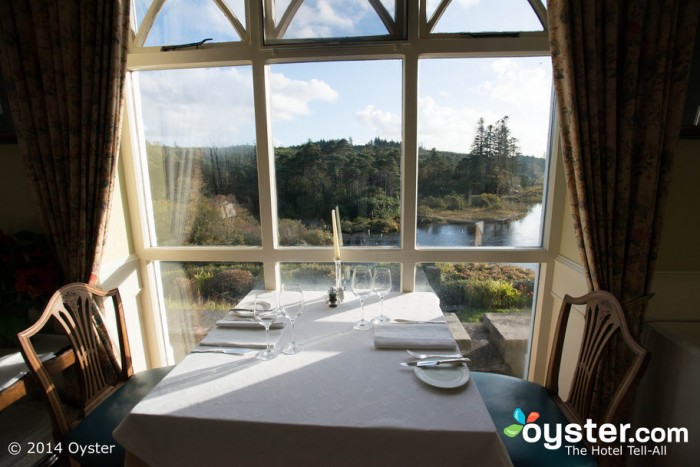 Set on 450 acres of idyllic Irish countryside, the Ballynahinch Castle Hotel in County Galway is a splendid manor house with country decor and a relaxed sense of elegance. The sprawling landscape and river views are certainly a feast for the eyes. But if you have another feast in mind, a particularly cozy spot awaits near the windows of the fine dining Owenmore restaurant.
Designed in the 15th-century, aristocratic Venetian style — think grand staircase, marble sculptures, Italian frescoes, dramatic drapery, tufted furniture, and gilded mirrors — the Ca'Sagredo Hotel can only be described as decadent. The bright pink palazzo is a true Venetian gem, and the hotel's grandeur is only made more resplendent by its stunning Grand Canal views.
Perched atop the southern cliffs of Santorini's caldera, Astra Suites provides its guests with unparalleled views of sea and sky. You'll find all the classic Cycladic features, like whitewashed stucco and azure blue accents, but the brightly colored furnishings, free poolside breakfast, and personal plunge pools in some suites, definitely set Astra Suites apart from its competitors.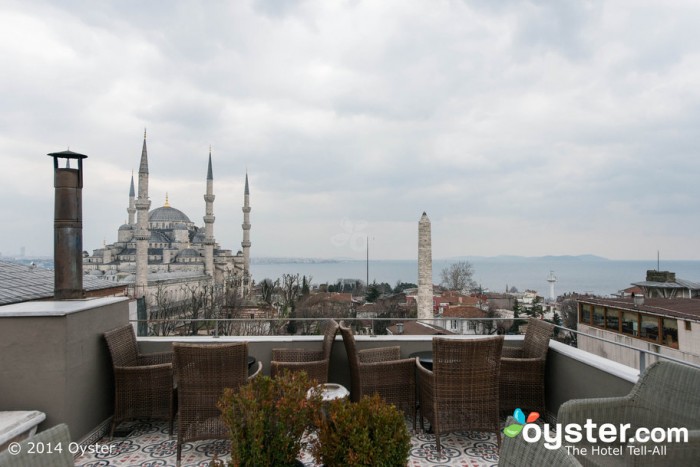 A tiny boutique hotel with outstanding amenities and an unbeatable location in Istanbul's Old City, the Hotel Ibrahim Pasha has a rooftop terrace with postcard-worthy views. From the terrace you'll see the majestic Blue Mosque, the Bosphorus behind it, and a bustling pedestrian promenade below. Rooms are on the smaller side, but the incredible view and perks like free breakfast and free coffee and tea made upon request, certainly make up for tight quarters.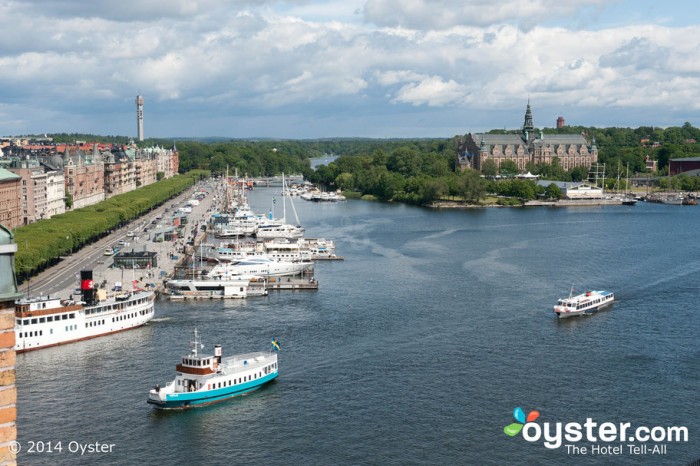 Perhaps not as famous as other canal cities like Venice or Amsterdam, Stockholm is a Scandinavian gem with beautiful waterways and picturesque neighborhoods. The Radisson Blu Strand Hotel, though it may seem like a typical business hotel, is close to great tourist attractions and has some spectacular harbor views. The Tower Suite has its own private deck…with a vantage point that's definitely worth a splurge.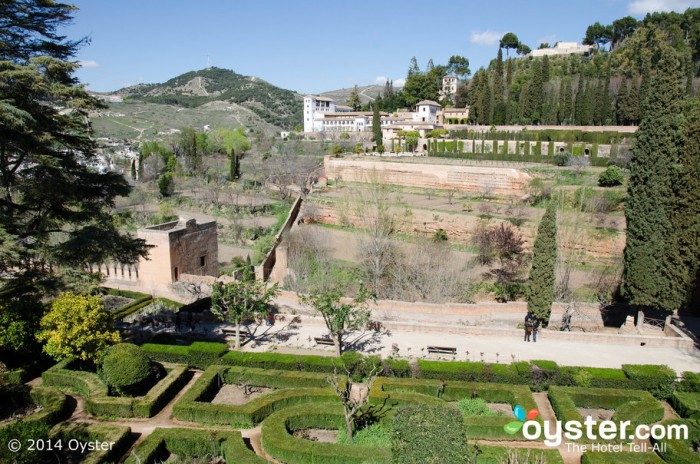 Once a Nasrid palace, the Parador de Granada is now one of Granada's most upscale hotels. Along with its beautiful views, it offers the unique experience of staying inside La Alhambra, one of UNESCO's World Heritage Sites. The grand property has understated Spanish decor and a renowned on-site restaurant, but its gorgeous grounds are its greatest treasure. Dotted with gurgling fountains, seasonal plants, and endless cypress trees, there isn't a bad lookout point around. Want to know what the view from a standard room looks like? Just check out the picture above.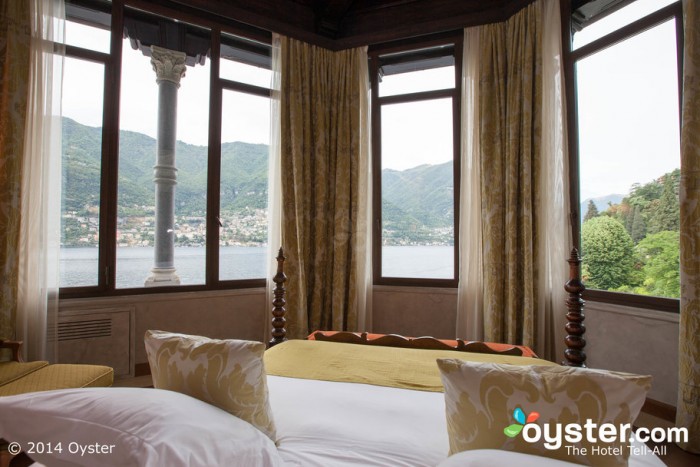 Lake Como is known to be a playground for the rich and famous. With luxe accommodations, world-class dining, and unbelievable scenery, it's not hard to see why celebrities like George Clooney and Madonna choose to vacation here. CastaDiva Resort & Spa is comprised of several villas, one of which was the former residence of opera singer Giuditta Pasta. The decor — gilded antiques, dramatic color schemes, and rich fabrics — is an ode to the property's theatrical past. The floating swimming pool, lavish spa, and jaw-dropping vistas make CastaDiva an absolute stunner.
RELATED LINKS:
All products are independently selected by our writers and editors. If you buy something through our links, Oyster may earn an affiliate commission.