That kitschy knickknack you picked up at the museum gift shop might stand proudly on your bookshelf, and those foreign candies you brought back for the office were enjoyed by all, but arguably the best—and most long-lasting—souvenir one can bring home after a vacation is the collection of photos that were snapped while sightseeing, eating the local food, wandering the streets, and experiencing all that a place has to offer. With that in mind, the quality of your travel snaps, and thus, the type of photo equipment you have, can make all the difference. (Of course, your skill level as a shutterbug is also a factor.)
Picture this: you're at a dimly lit salsa club in Cuba. You pull out your smartphone to document the surroundings, but the result appears too dark. Or, you're hiking through the mountains, so you leave your heavy digital camera back in the hotel, and now have no photos (or only a blurry reminder) of the screensaver-worthy setting. While some carry their bulky DSLR, others rely on point-and-shoot iPhones to capture the moment. So, what's the best travel camera? And what other photography gear should you bring on your trip? Read on to find out what camera equipment, including lenses, cameras, and even camera bags, Oyster photographers pack with them while on the road.
Fuji x100s Camera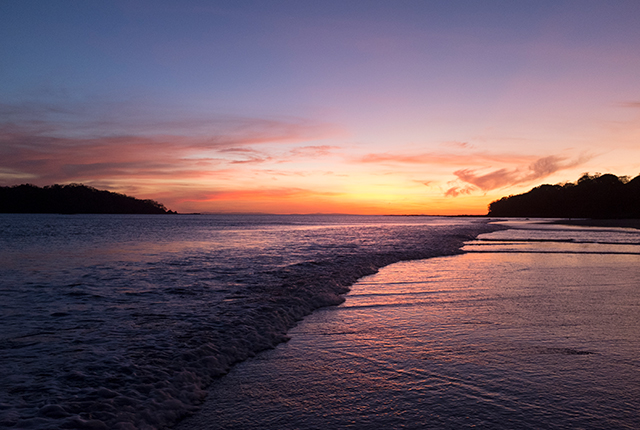 "I tend to travel light, so finding a camera that wouldn't weigh me down while on a trip was very important to me. I have come to love the Fuji x100s over the past couple years because its compact design doesn't sacrifice quality. I initially fell in love with it during a three-week backpacking trip I took through Panama in 2015. On previous trips when I brought a DSLR, I ended up leaving it in my bag more than half the time because I either didn't feel comfortable carrying a professional-looking camera around or because it was too much of a hassle. The Fuji x100s is small and innocuous enough that I felt completely comfortable keeping it slung around my neck almost at all times, from the city to the countryside. When it comes to quality and price, this camera is a great choice for both backpacking and leisure travel." — Liz Allocca, Photo and Video Editor
Shop the Fuji x100s camera here.
Yashica T4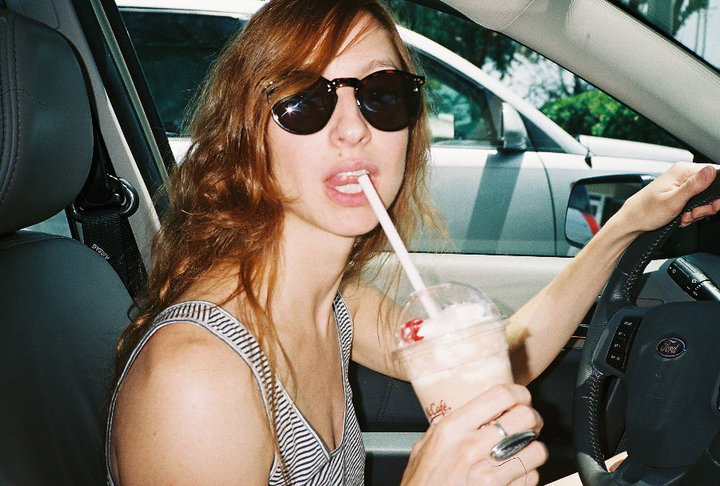 "When I was a kid, I remember going on trips with my family and having to stop so my parents could take photos of beautiful scenery. I found this so boring. There was often a better postcard version of the exact photo available at the gift shop. When we got the prints back, nobody looked at the scenery photos—we just went straight to the photos of us. There were some of us posing in front of beautiful scenery. They were better than the scenery-only pictures, but the best photos were the off-the-cuff snapshots—the photos of us in the car or at a restaurant, looking at the map or checking into our hotel room, the sunburn, or the foot with the missing flip-flop. These were the photos that lasted; the ones I would look at over and over.
I think beautiful scenery photos are even more boring in the age of digital cameras and iPhones. Now we are shown up by a hashtag search rather than a postcard. Somebody has always already taken a better version.
A few years ago, while on a road trip, I found a camera at a thrift store. It was the famous Yashica T4 with the Carl Zeiss Tessar 35mm, *T (multicoated) lens. (It's the point-and-shoot film camera that made Terry Richardson famous.) It was in a basket of old cameras and only cost $1.73. Now I know it's a hipster cliche to walk around with a T4 and try to take photos of 'cool' people doing bizarre things, but if you take this camera on a trip and photograph your friends or family doing the regular stuff, you'll be amazed at what you get. No Instagram filter can even come close. And, it's terrible at shooting scenery photos.
If you don't have the patience to dig through baskets of old cameras or wait for your film to get developed, remember that even with a phone or digital camera, the best photos will always be the ones you take of the people you love in beautiful (or not so beautiful) places. These photos will bring you back to the time and place and remind you of what truly makes travel fun." — Jeremiah Unruh, Manager of Photo and Video
Shop the Yashica T4 camera here.
Fuji X100T Camera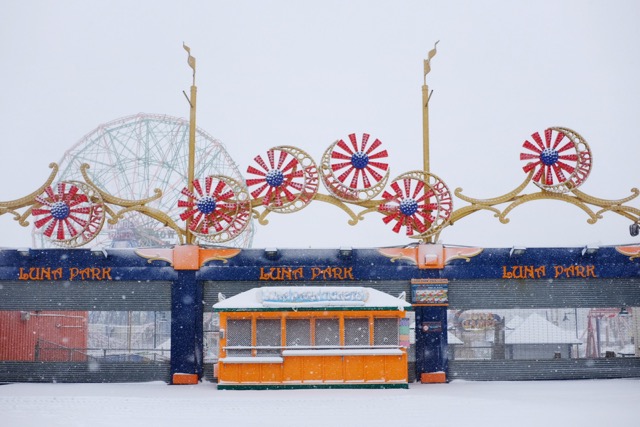 "I've been a professional photographer for 10 years now, and I don't always want to lug my heavy DSLR around when I'm traveling, but still want higher quality images than I can get on my iPhone. Getting a small mirrorless camera (I got the Fuji x100t) was a game-changer. It's light and small enough to put in my purse, or I can just wear it all day. During a recent snowstorm in New York City, I put it around my neck and zipped it under my jacket, stuck extra batteries in my pocket, and went to shoot at Coney Island for a few hours. No one on the subway even noticed I had a camera. I was able to shoot street scenes discreetly and it was small enough to be protected from the weather under my jacket." — Laura Hinely, Senior Photo Editor
Shop the Fuji X100T camera here.
ONA Camera Bag
"My favorite gear while traveling (and actually everyday life) is my ONA camera bag. It doesn't look like you're toting expensive gear, which is great for safety and fashion purposes. I often travel alone and go out at night to shoot, so not drawing attention to my gear is important. While I usually have a Nikon in my bag, I also have a Fuji, Sony, and a few old film cameras in the rotation. For me, it's more important to have a camera with you at all times, no matter which one it is. I haven't carried a regular purse in years—it's always a camera bag." — Kimberly Mufferi, Photographer and Photo Editor
Canon EF 24-70mm f/2.8L USM Zoom Lens
"My go-to lens is the Canon EF 24-70mm f/2.8L. This is a high quality lens that was a bit of an investment for me. But I have no regrets—it's hands-down the best lens made by Canon. Photos are sharp, the focus is extremely fast, and at 2.8, its great for low-light situations. The zoom range is perfect for travel photos. It's the only lens I need to pack!" — Noemi de la Torre, Photo Operations Lead
Shop the Canon EF 24-70mm f/2.8L USM zoom lens here.
DJI Phantom Drone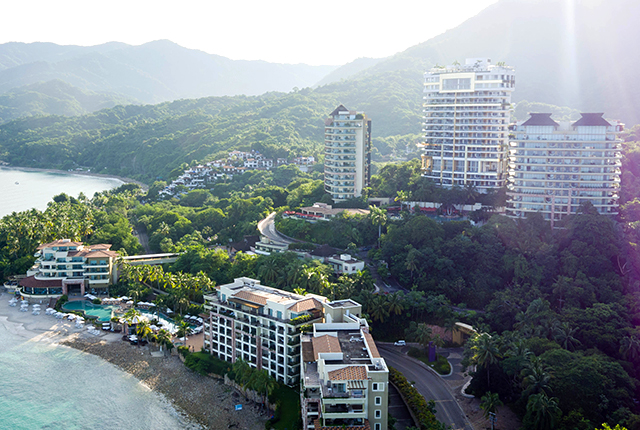 "I am always looking for fun and new ways to capture images of the places I travel to. Since technology has vastly improved photo quality on our cell phones, I find that I'm taking photos on hand-held cameras less and less. Recently I've become obsessed with taking images from the sky using a drone. Drone photography still feels like an area untouched by photographers. It offers a variety of new viewpoints that I could never dream of capturing with a hand-held camera. Some landscapes can never fully be photographed with a standard SLR or mirrorless camera, but as soon as you take photos from the sky, your whole photographic world expands. I brought a DJI Phantom on my latest trip to Puerto Vallarta, Mexico. This was the perfect city for aerial photography because it's known for its giant green mountains that cascade along the Pacific Ocean. Flying and traveling with a drone is not for the faint of heart. It takes a lot of preparation, knowledge, confidence, and learned skill. But once that puppy is up in the sky, it's all worth it. Drone technology is also quickly advancing. For those who like to travel light, there's a new DJI Mavic, which is lightweight and easier for transportation." — Shiri Barnett, Project Coordinator Photo Operations
Shop the DJI Phantom drone here.
Tenba Cooper Camera Bag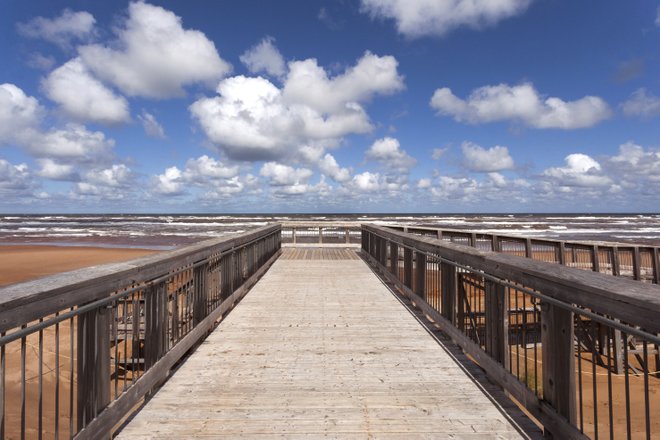 "When I'm shooting for [Oyster], I need to be able to move fast and easily. I'm constantly between small spaces and large rooms, and hiding from mirrors and reflections, all while trying to find the right angle for each shot. I need to have everything on hand for quick access. My Tenba Cooper slim camera bag is great and everything fits! Also, the design helps you organize all of your gear. This is so important when you're traveling, so you don't leave things behind or lose them in the rush of the action." — Claudia Arana, Oyster Photographer
Shop the Tenba Cooper slim camera bag here.
You'll Also Like:
Oyster.com is a participant in the Amazon Services LLC Associates Program, an affiliate advertising program designed to provide a means for sites to earn advertising fees by advertising and linking to Amazon.com. Full legal rules can be found here.
All products are independently selected by our writers and editors. If you buy something through our links, Oyster may earn an affiliate commission.