Hotels around the world have played major roles in history. They've provided neutral territory, been the perfect place to commit a crime, and acted as the home-away-from-homes where authors' imagination could take flight. For centuries, hotels have been the sites of scandals, parties, and secrets. Prizes have been dreamed up in hotels; iconic salads (yes, really) have been invented in hotels; the world's most famous speeches have been drafted in hotels. So what we're saying is, if it weren't for hotels, there are a lot of crazy (sometimes in a good way, sometimes not) things that never would have happened. But, hotels do exist. And we're experts in them. Here we bring you nine iconic hotels where some very interesting occurrences have taken place.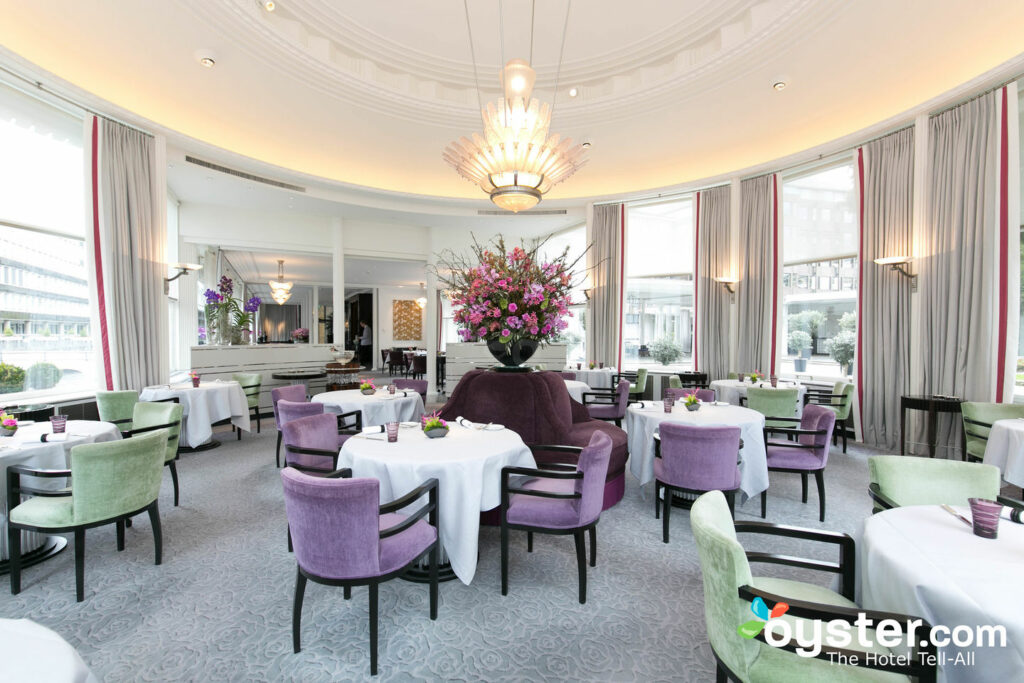 One of Europe's most famous retreats, Bar au Lac has been operating as a hotel for over 170 years — so it has certainly seen some things. Fortunately, most have been good. In 1856, German composer Richard Wagner debuted the first act of his Valkyrie opera at the hotel. Thirty-six years later, it was here that novelist and pacifist Bertha von Suttner convinced Alfred Nobel that there was also a need for a Nobel Peace Prize, among the others. Set in beautiful gardens on the edge of Lake Zurich, Bar au Lac continues to welcome celebrities, dignitaries, and other renowned guests today.
There's not much that's very interesting about this massive convention hotel — aside from its notorious history, of course. As President Reagan was leaving the hotel after a speech in 1981, he received a gunshot wound to the lung at the hand of mentally ill, would-be-assassin John Hinckley Jr., who was attempting to impress actress Jodie Foster. The White House press secretary, a policeman, and a secret service agent were also wounded (although none fatally).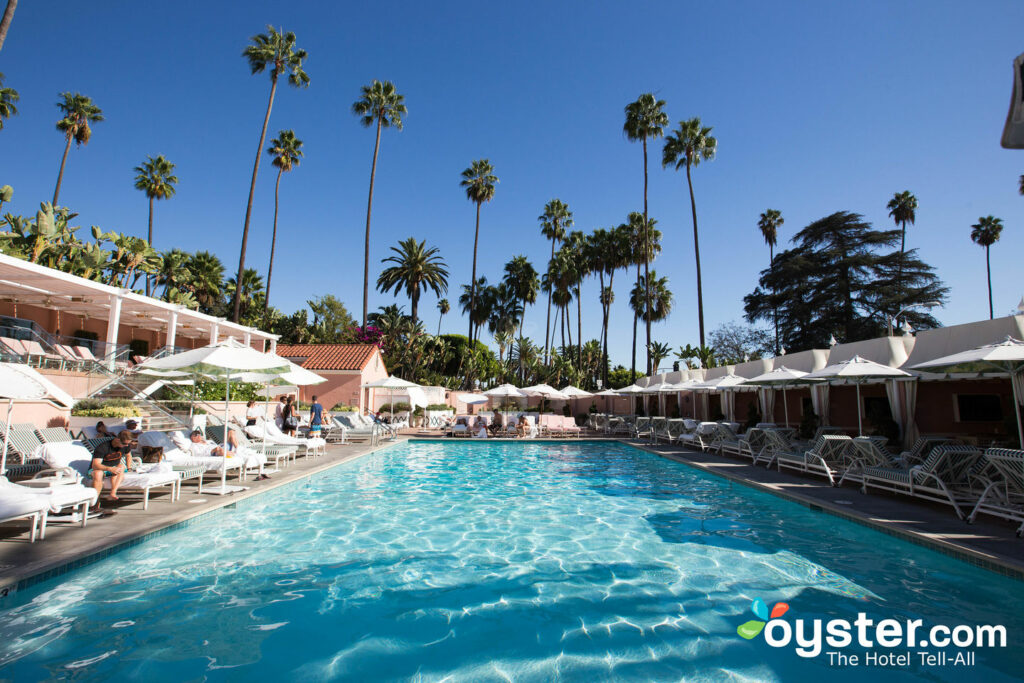 Opened in 1912, this iconic Los Angeles hotel has seen quite a few crazy, scandalous things over the years — particularly in regards to Hollywood history. Where to begin? Well, Katherine Hepburn and Spencer Tracy, after meeting on the set of Woman of the Year, lived together in Tracy's bungalow for the majority of the 1940's and 50's, even though Tracy never divorced his wife. Marilyn Monroe and Yves Montand also fell in lust on the set of the 1960 film Let's Make Love (co-written by her then-husband, Arthur Miller), and shacked up in Bungalows 20 and 21 during shooting. (Their tryst ended when Montand refused to leave his wife.) Howard Hughes kept four bungalows at the hotel — two as decoys, one for him and his wife, and one for his mistress of the hour. And more recently, it was here that a masseuse claimed that John Travolta exposed himself during a spa appointment when the actor faced numerous allegations in 2012. The Beverly Hills Hotel has also made the papers on several occasions due to owner the Sultan of Brunei's controversial political policies.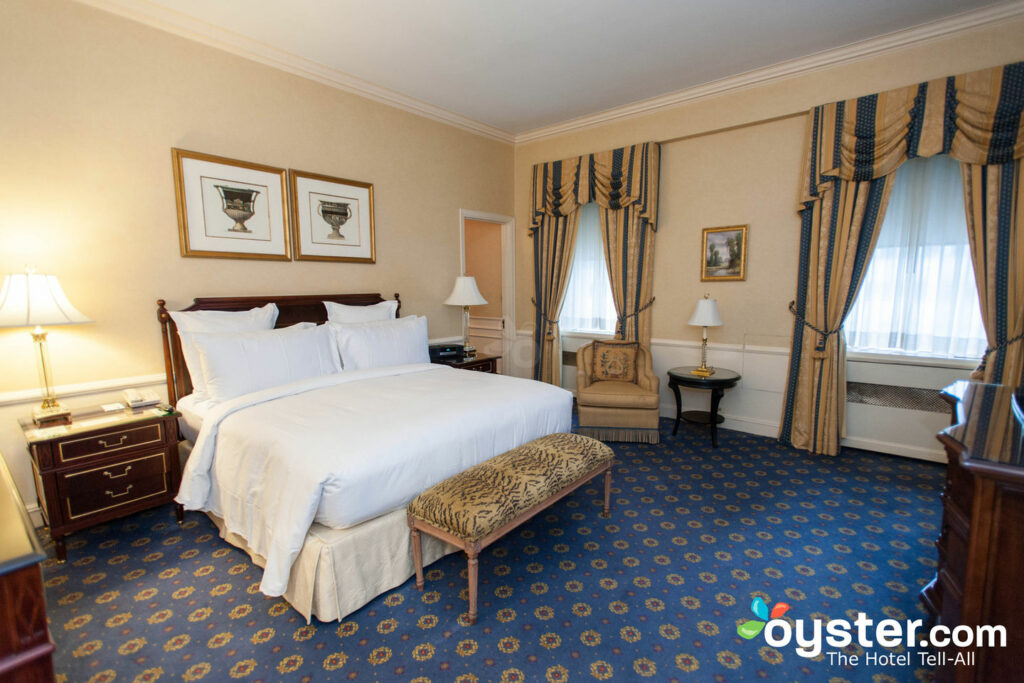 The original Waldorf opened its doors in 1893, and when it reopened in 1931 at its current Park Avenue location, it was the tallest hotel in the world — a title the Waldorf-Astoria held for over thirty years. We have the luxe property to thank for the invention of the Waldorf salad, as well as 24-hour room service. And it holds an interesting place in presidential history as well; FDR used to arrive via a (now defunct) secret train platform underneath the Waldorf which granted direct access to the rooms and facilities.
Opened in 1892, Hotel Bristol Vienna — like many of its sister hotels — is a European grand dame. Countless artists, actors, and politicians have stayed here over the years and quite a few notable (from the literarily significant to the scandalous) events have taken place behind the hotel's walls. Not only did author Felix Salten pen the classic Bambi here, but composer George Gershwin also perfected the score of An American in Paris during a stay at the hotel. And now for the scandalous — the Prince of Wales, Edward VIII, and Wallis Simpson shacked up at Hotel Bristol both before and after his abdication.
Nothing struck you as particularly "crazy" enough yet? Well, no matter how you define it, this will. Jamaica's Hyatt Ziva Rose Hall sits atop a former 18th-century sugar plantation — the site of a mass murder. With over 2,000 slaves, the plantation was one of the largest that ever existed on the island; it's also where slave owner Annie Palmer, a practitioner of voodoo and witchcraft, allegedly murdered all three of her husbands, as well as many of her slave lovers. Local folklore says she was eventually strangled by her slaves, which is why her spirit still haunts the plantation.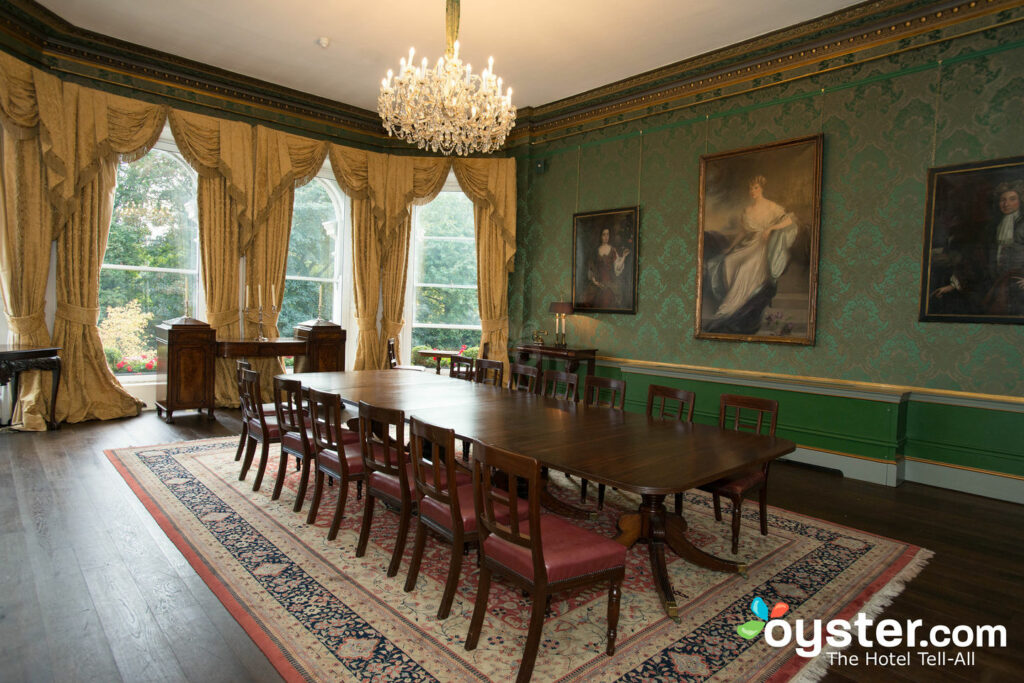 The 265-room Shelbourne, built in 1824, is one of Dublin's best-known luxury icons, with a grand entrance right on St. Stephen's Green and an impressive roster of famous past guests (Bill Clinton, Julia Roberts, and Liam Neeson have all stayed here, to name a few). Celebrities aside, the most notable aspect of the hotel's history is arguably its role in Ireland's politics. In 1922, the Irish constitution was signed in Room 112, now dubbed The Constitution Room and open for guests to view. There's even a small museum dedicated to the hotel's rich history located off the lobby.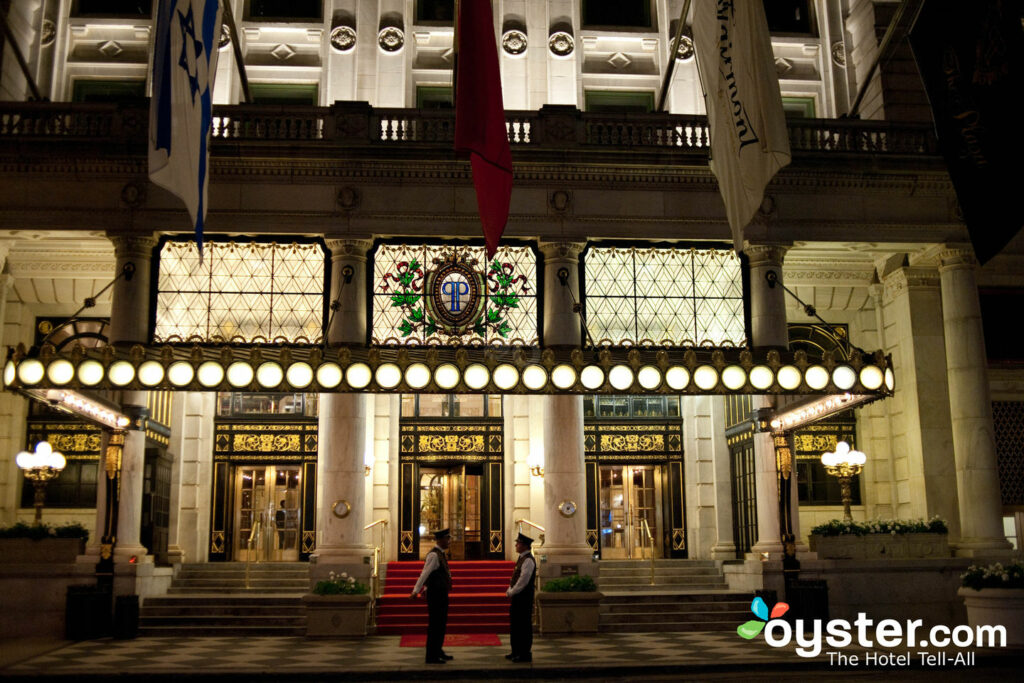 The Plaza, opened in 1907, is one of the most iconic hotels in the world — and most of the craziness here as been in the form of opulent parties and wild, over-the-top nights spent within the hotel, located just off of Central Park. Truman Capote threw his famous Black and White Ball here; on their first visit to the states, the Beatles took up an entire wing on the 15th floor; in the film North by Northwest, Cary Grant was captured by spies in the hotel's famous Oak Bar . Also, The Plaza makes an appearance in the most recent film version of The Great Gatsby — which is fitting, considering that F. Scott Fitzgerald and wife Zelda infamously went swimming in the hotel's fountain.
A hotel has stood on the site of the Willard Continental, two blocks from the White House, since 1816. But it wasn't until Henry and Edwin Willard purchased the property in 1850 that it first gained fame. President Zachary Taylor stayed at the hotel soon after it opened, and Abraham Lincoln, amid assassination threats, covertly checked in and stayed for the 10 days leading up to his inauguration. Ulysses S. Grant, who often relaxed with brandy and a cigar in the lobby, was approached by political operatives pushing various causes whom he nicknamed "lobbyists." In 1963, Dr. Martin Luther King Jr. composed a draft of his "I Have a Dream" speech while staying at the hotel. Today, the Willard continues to host presidents, diplomats, and D.C. power players.
Related Links:
All products are independently selected by our writers and editors. If you buy something through our links, Oyster may earn an affiliate commission.