We all know that the state and comfort of your hotel room has a massive influence over the quality of your holiday -- but what about the rooms where you spend your waking hours? Many hotels are now going above and beyond when styling their on-site drinking and dining facilities, and many have achieved some unusual results! Be it for the decor, lighting, or unusual theme utilised, we thought these six hotel bars in Southeast Asia were worth celebrating.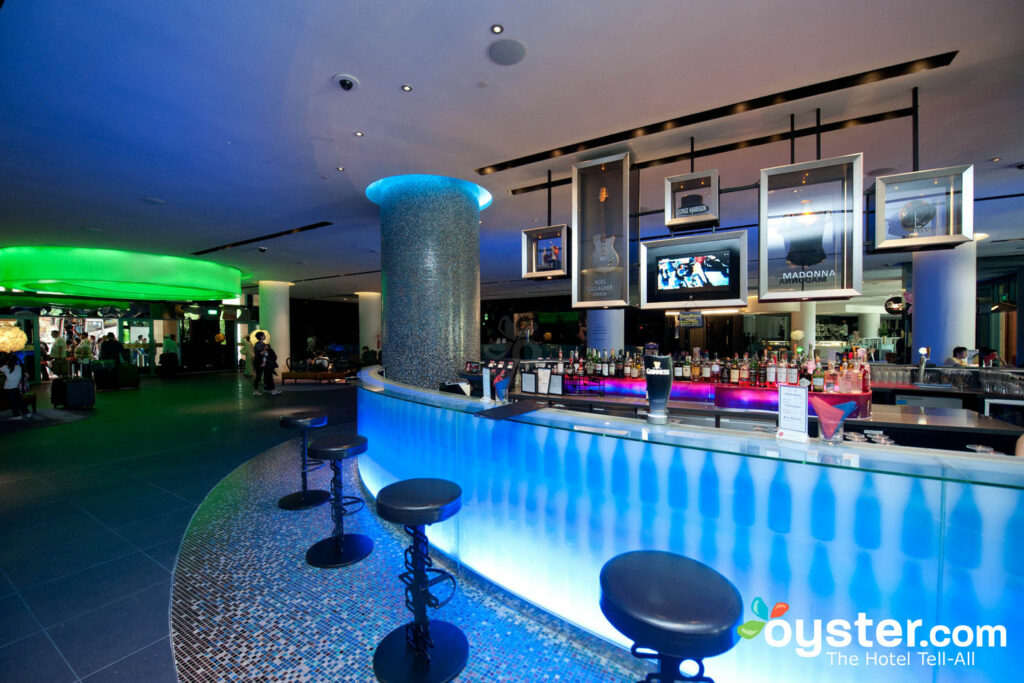 Located in Resort World Sentosa near Universal Studios, the Hard Rock Hotel Singapore features lively bars with energetic, party vibes. Located in the lobby and following the chain's "hard rock" theme, the popular Rock Bar is complete with rock star paraphernalia from both current and former stars. The Hard Rock Hotel is renowned for its extensive range of cocktails, which are also served in the Rock Pool Bar and the Rock Bar Cabanas and Terrace.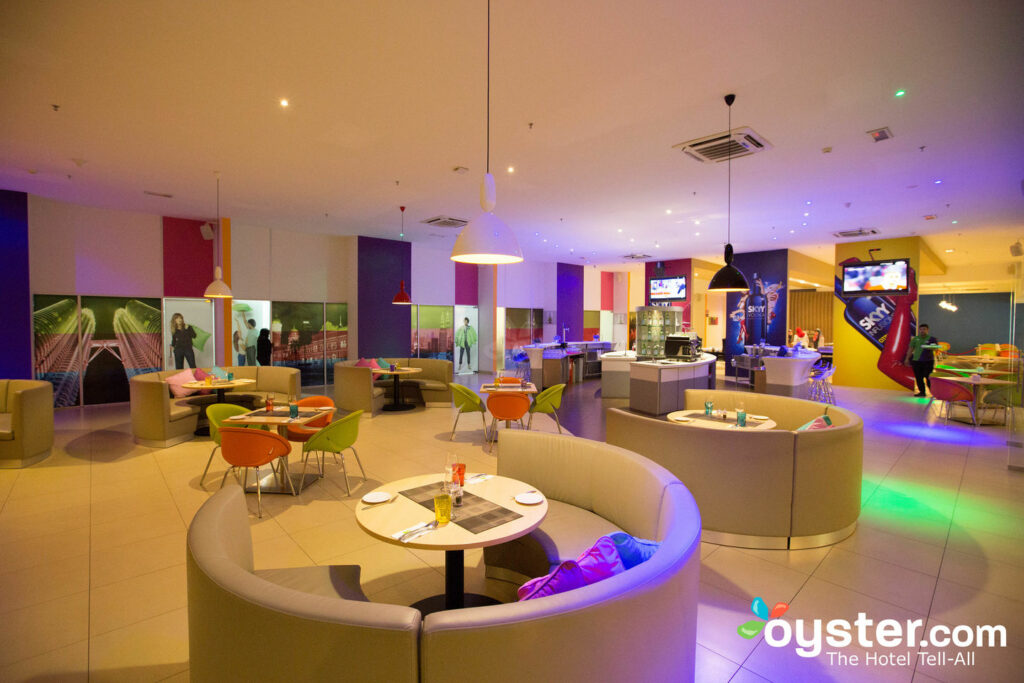 Combining colour and comfort in a spacious setting, Straits Bar and Restaurant in Kuala Lumpur's ibis Styles KL Fraser Business Park offers guests a chance to kick back and relax in one of the many cushioned lounges in the bar area. The artwork of iconic Malaysian buildings lining the walls maintains the same colour-scheme throughout, and creates a pleasant atmosphere to enjoy a drink or meal.
With contemporary artwork surrounding a glowing bar, Bunk at the Pullman Jakarta Central Park has a range of seating options in the spacious downstairs bar area. A dramatic spiraling staircase leads to a further seating area, which is complete with funky couches on a green-glowing floor. Views across the floor can be seen through the colourful hangings, which reveal additional sculptures and trendy decorations.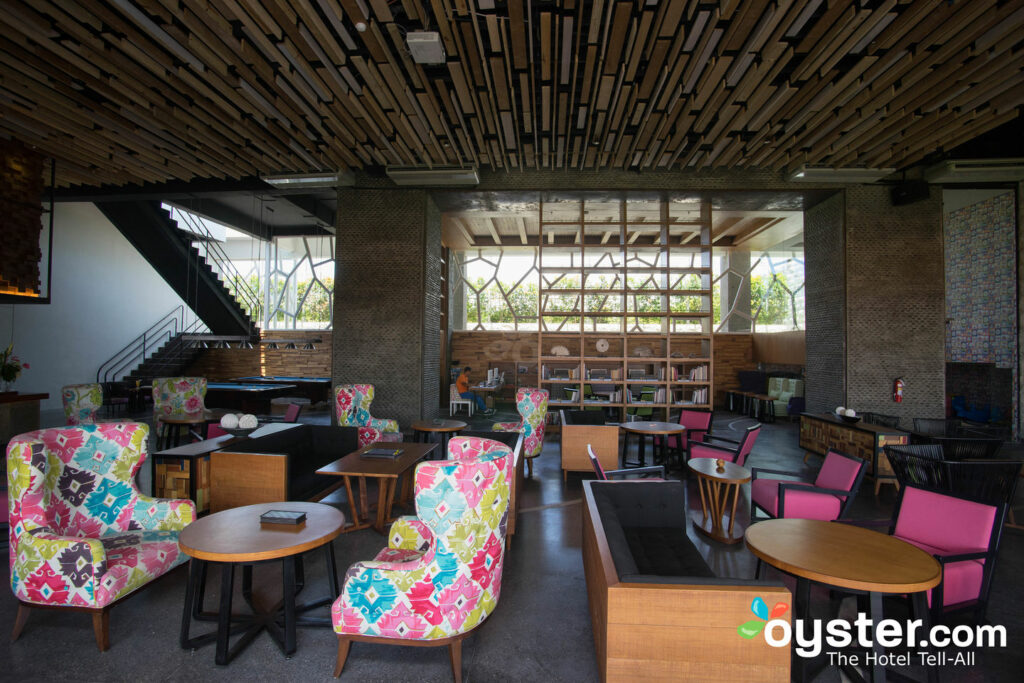 Situated under a detailed ceiling and blending elegant wooden tables with vibrant pink couches and chairs, the TSea Leisure Club at TS Suites Leisure Seminyak Bali provides a hip setting for guests to relax and enjoy a meal or drink. As well as the TSea Leisure Club, the hotel also contains Jenja nightclub for guests looking for a party experience.
Featuring a bold carpet that contrasts the darkened walls, the Magma Lounge in West Java's Hilton Bandung offers a unique venue to enjoy the extensive selection of drinks on offer. A range of furniture of varying styles and colours fill the room, and yet the lounge still manages to provide a distinctively stylish and comfortable setting. Magma Lounge also has a variety of tapas available.
Exuding an artistic, contemporary feel, Kee Drinks at The KEE Resort and Spa in Phuket is a colourful lounge that draws a vibrant crowd. The bar area is light and minimalist, with a creative wall decoration and large TV taking centre stage. Seating is a mix of bean bags and lounges, or there are bar stools provided around the bar itself.
All products are independently selected by our writers and editors. If you buy something through our links, Oyster may earn an affiliate commission.