So you've done the wild all-inclusive spring break in Cancun, seen your fair share of bellyflop competitions in Daytona Beach, and will simply never go back to Punta Cana on account of last year's sun-poisoning incident (we know, we've been there). As great as warm weather spring breaks can be, sometimes you just need a little something different and/or cultured. You know what we're thinking -- Europe. While March is certainly not bikini season on the continent, it actually can be a relatively inexpensive time to travel there; and with world class museums, historical sights, incredible food, and some pretty great party scenes, you'll forget about your missing tan lines in no time. Best of all, these 12 hotels are ALL under $150 per night (dates: March 14 to March 21), so whether you'd like to plop down in one city, or embark on a European grand tour, you won't break the bank along the way -- although we can't speak for those last-minute flights...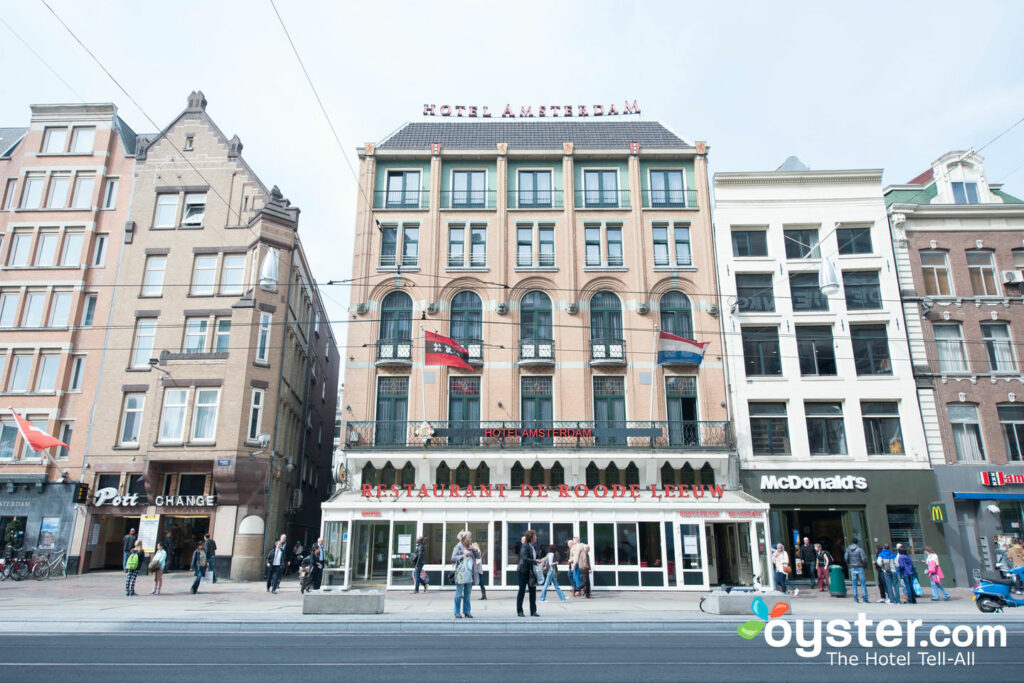 With an unbeatable location in Central Amsterdam, fresh, modern rooms, and free Wi-Fi, Hotel Amsterdam–De Roode Leeuw is truly unbeatable for the price. From the hotel, popular sights like the Anne Frank House and Dam Square are easily reachable on foot — which means you'll save money on cab fares or public transportation. And though there's not much in the way of ambiance (besides the hotel's impressive facade), rooms are spacious and clean — all you really need for a good night's sleep.
Located in Barcelona's popular Eixample neighborhood, Condes de Barcelona is on a busy street close to some of the city's best shopping and dining. Popular attractions, like Gaudi's Casa Milà and Casa Batlló, are within walking distance; and though La Sagrada Familia and Las Ramblas are a bit further, both are easily reachable. Rooms are bright and spacious; all have modern decor, and bathrooms feature slate finishes and spacious, standalone showers. There's an esteemed bistro on-site, as well as a swanky rooftop terrace with a happening bar scene and a small pool. For the price, Condes has superb amenities and an excellent location.
Berlin is known to have some of Europe's best nightlife, so what better way to celebrate the city's lively spirit than to stay in a hotel that's practically a club in its own right. Located in trendy Western Berlin, the edgy Hotel Q! greets guests with futuristic decor and bold shades of red in the lobby. Here, the party never ends, and the exclusive on-site club, The Fox Bar, is where guests can mingle with locals all night long. Rooms are equally offbeat, with platform beds and lots of modern architectural elements — though the open-concept bathrooms definitely aren't for everyone. Guests looking for something a little quieter, and, well, more normal, might appreciate the NH Berlin Mitte, though rates are significantly higher at $138 per night (but still under our price point).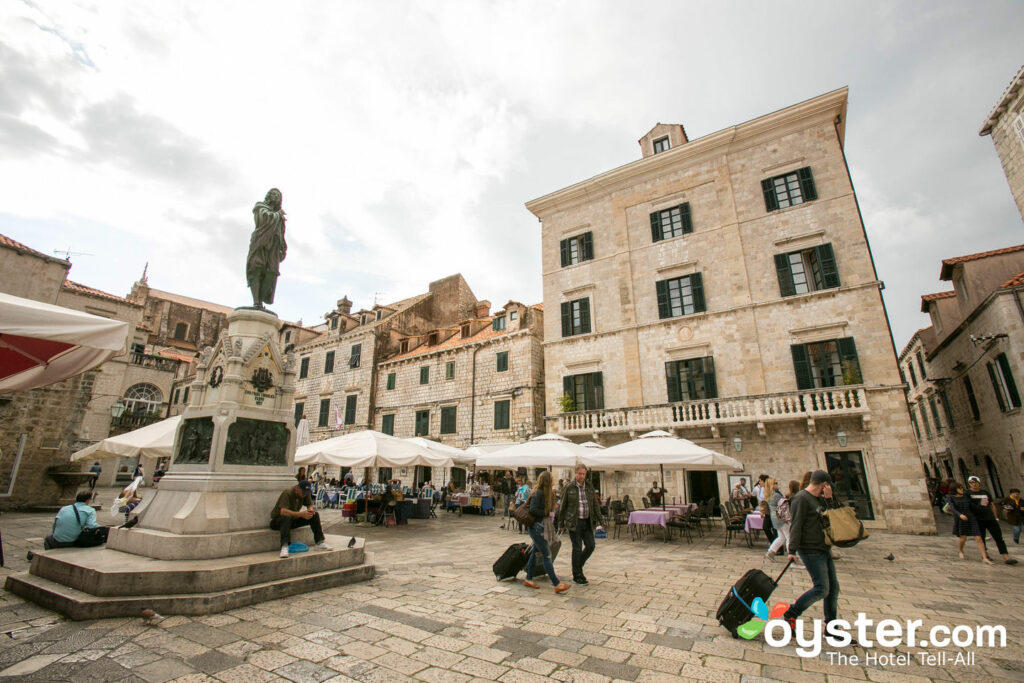 Yes, you read that correctly… you can stay in an actual palace in Dubrovnik's stunning Old Town for a little over $100 per night. The Pucic Palace, a beautiful boutique overlooking a picturesque square, is set within an immaculately restored 18th-century palace and features original artwork and antiques throughout. Individually styled rooms maintain period touches, but all have modern amenities like free WiFi, DVD players, and luxury bath products. Bathrooms here are particularly impressive, with hand-laid mosaic tile, copper clad basins, and roll-top tubs. There are two on-site restaurants, one of which serves a free a la carte breakfast each morning, as well as a fantastic wine bar with a fine cigar collection.
Don't be fooled by MOODs Boutique Hotel's classic, gray, and somewhat drab exterior — what awaits inside is anything but boring. The interior of MOODs is certainly bright, but loud colors are softened by tasteful decor and streamlined furniture. Rooms are spacious, and somewhat funky, with teal headboards, color changing LED lights, and offbeat quotes from a Czech storybook adorning the walls. The hotel puts a huge emphasis on technology, and offers free Wi-Fi and Apple TV rentals. Guests can also listen to their own music at the bar via iTunes DJ. Though there isn't a full service restaurant, free breakfast if offered each morning and the bar serves light snacks throughout the day. Popular Prague sights — such as Old Town Square, the Astronomical Clock, and Prague Castle — are all within 20 minutes by food, and the $70 per night price tag makes MOODs unbeatable.
If you've ever wanted to live in one of Notting Hill's famed Victorian townhouses, then this is your chance, even if it's just for a few days. The Shaftesbury Premier London Notting Hill, like its name implies, is located in London's affluent Notting Hill neighborhood on a leafy, treelined street within walking distance of two tube lines and Hyde Park. Tiny rooms are nicely finished, with dark woods and traditional furnishings, and bathrooms are spotlessly clean and fairly spacious. Besides free Wi-Fi and a small fitness center, the Shaftesbury doesn't offer much else in the way of amenities — its location and reasonable rates are certainly its biggest draws (remember this is London for under $150 per night).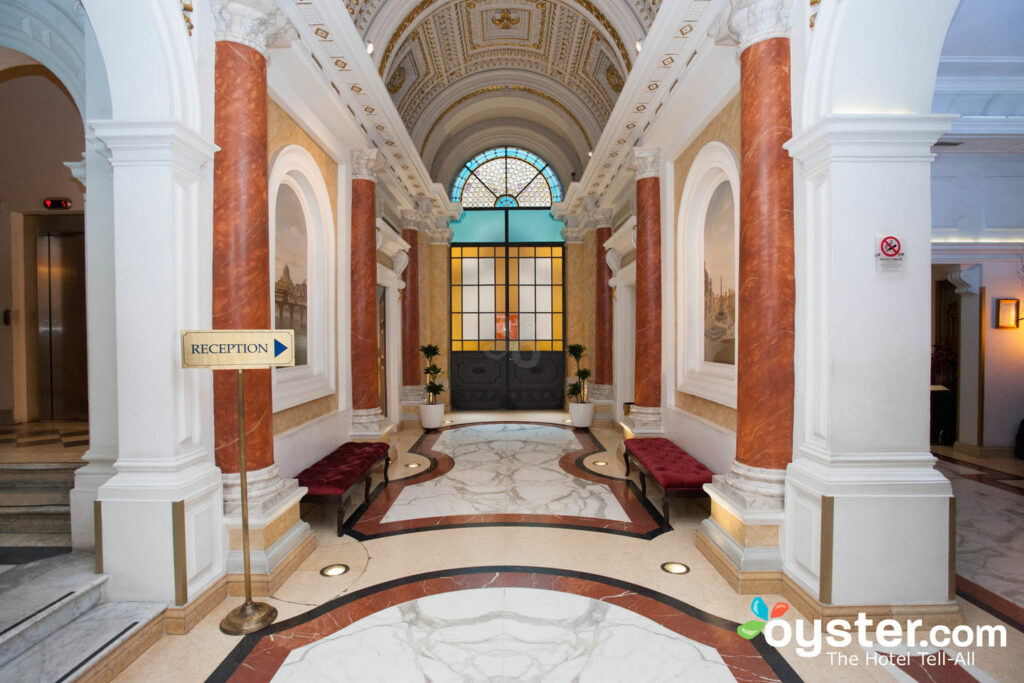 Housed in a historic neoclassical building, Eurostars International Palace maintains much of its original character with frescoes, gilded moldings, and vaulted ceilings in the lobby. Rooms here vary drastically — standard rooms are small, with dated decor and tiny bathrooms, while superior rooms are spacious and updated. The main draw here is the excellent location, on a busy street near shops and restaurants, and within walking distance of popular sights like the Opera House and Trevi Fountain. The hotel also offers free airport transfers and free Wi-Fi.
Often a chart topper on lists of Europe's most affordable cities, Lisbon boasts the rich history and beautiful scenery of its more well-known neighbors, but visitors can experience it for half the price. There are several solid budget hotels throughout the city, but we like LX Boutique Hotel for its fantastic location near several sights, brightly colored rooms with upscale furniture, free Wi-Fi, and hip sushi restaurant — you'll be hard pressed to find a better deal in Lisbon. The hotel's offbeat decor is carried outside in, from the array of graffiti-like murals that adorn the courtyard walls to the bold patterned wallpaper that can be found throughout the common areas. LX is ideal for most types of travelers, but the frosted glass bathroom partitions might not be very family-friendly.
Yes, it is possible to stay on a budget in the notoriously expensive City of Light. BLC Design Hotel is a sleek and sexy option geared towards a younger crowd. It's cheap, it features a cool all-white design, and it has comfortable beds, but that's about it. Its location in the 11th arrondissement is a bit removed from the city center, but it's also one of Paris' best spots for dining and nightlife. Plus, with Paris' excellent public transportation system, you'll hardly be inconvenienced. If finding a cheap place to crash while you're in Paris is your main priority, BLC Design Hotel is an excellent pick. However, if you're looking for something a little more classically Parisian, the Holiday Inn Paris–Gare De Lyon Bastille is housed in a beautiful Belle-Époque mansion and features stylish interiors and large rooms, but rates are consistently more expensive. It's still, however, considered a solid value for Paris.
In Copenhagen, another notoriously expensive city, Ibsens Hotel is an outright steal at $91 per night. Rooms here are large, with big windows and lots of light. They feature simple Scandinavian decor with smart storage solutions, but bathrooms are very basic and somewhat dated. Ibsens Hotel is well located on the edge of Copenhagen's tourist district, and many sights are within walking distance. It's also just a few minutes walk from the Norreport metro station. There are three on-site restaurants serving a wide array of cuisines, but breakfast is not included in the room rate.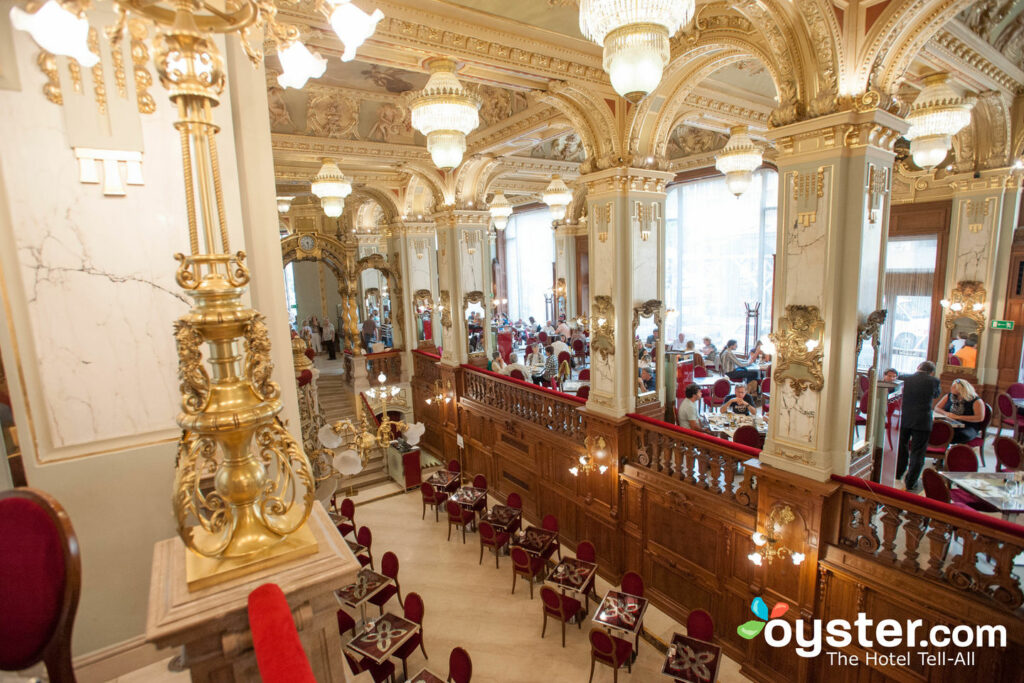 For just $122 per night, you can relive Budapest's Golden Age at Boscolo Budapest, Autograph Collection. Housed in a restored 19th-century building, the Boscolo is home to Budapest's famous New York Cafe — an opulent room that was once a salon for the city's greatest artists and writers. It is here that the hotel serves its grand breakfast each morning, featuring live piano music and sparkling wine. Rooms are spacious and contemporary, but lack the splendor and character of the lobby. Conveniently, Boscolo Budapest is within walking distance of many sights and public transportation; but those wishing to stay closer to the Danube might prefer (the much pricier) Buddha-Bar Hotel Budapest Klotild Palace.
All products are independently selected by our writers and editors. If you buy something through our links, Oyster may earn an affiliate commission.