With Spring officially upon us, our taste buds are craving some tasty seasonal treats. No longer satisfied with spiced-lattes or hearty soups, our appetites are demanding fresh vegetables and delicate flavors. Fortunately, some of our favorite hotel restaurants are answering this epicurean call. Featuring rotating menus designed to bring the best of the seasons to their diners, these establishments pack a powerful punch in the taste department. Dig into our favorites around the globe...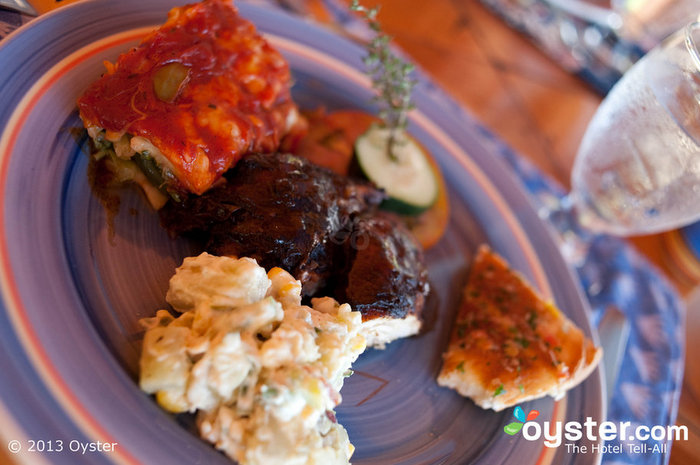 Food at this lush escape — tucked into the seaside cliffs of Negril — is delicious, with the chef incorporating local, seasonal ingredients into meals as often as possible. This is wholesome home-cooking at its best, ranging from traditional jerk chicken to extravagant five-course meals. For Spring, diners should look forward to rock shrimp simmered in a savory coconut sauce, served with seasoned Basmati rice, sautéed calalloo greens and roasted ripe plantains.
The elegant Cavendish London has several appealing dining options, chief among them being Petrichor. Named after the scent of fresh rain on dry earth, the restaurant serves contemporary British cuisine from seasonal menus that reflect a strong commitment to supporting local farmers. The menu features such delights as a citrus-marinated Cornish hake with an herb crust, saffron potato, and purple carrot puree.
This 500-acre property offers modern luxury in a rustic, bucolic setting, with tall oak trees, organic gardens, and rolling vineyards — the hotel even cultivates its own honey on-site. The Lodge Restaurant serves fresh, seasonal fare throughout the day, with many ingredients being grown by the hotel itself. The Ranch's honey-chile chicken wings are delicious and have been featured in various culinary magazines. The catch of the day is always artfully prepared, and a top pick as well.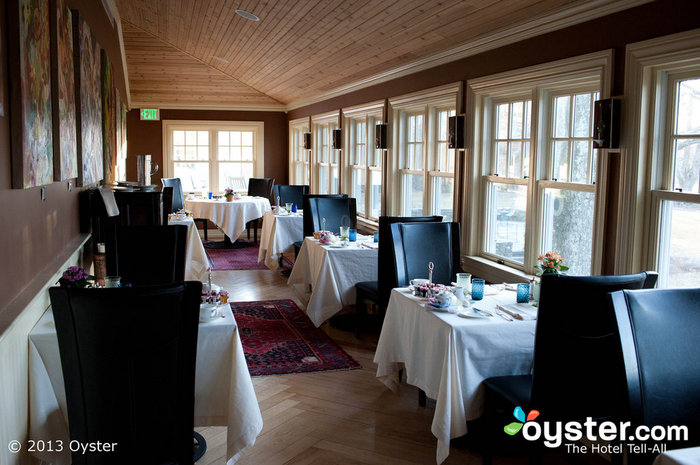 This upscale inn has plenty of boast-worthy amenities, especially from a culinary perspective. Chef Chris Eddy prepares custom, farm-to-table menus for guests, using many ingredients from the 135-acre-property's own garden. Delicious offerings include a grilled octopus nicoise, housemade squid ink and saffron nocchette (bow tie pasta) with Maine scallops, calamari, mussels, and little neck clams, and amazing desserts, including roasted peaches with lemon thyme, sweet corn ice cream, and salted butter shortbread.
Palmyra is this amenity-laden hotel's main restaurant which features local, seasonal fare. While the menu is a bit pricey, the food is excellent and signature brunch cocktails, such as the Palmyra Paloma, are very popular. Diners may consider sharing several hors-d'oeuvres to get themselves in the Springtime mood. These small plates include wildfire shrimp, braised short rib poutine, a tuna crudo with grapefruit, goat cheese, peppers, and prosciutto, and smoked elk sausage.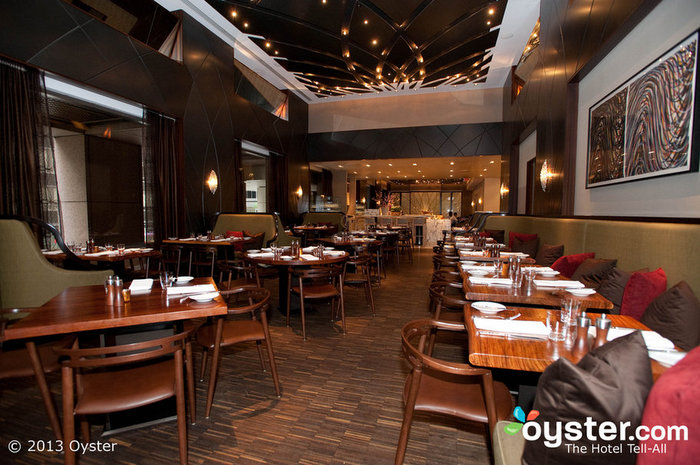 Wall & Water restaurant stretches across the length of the hotel's third floor, and has dim lighting, dark earth tone decor, an open kitchen, and beautiful white marble counter-tops that serve as a bar area. The menu incorporates local, seasonal ingredients from the Hudson Valley into its American classics for breakfast, lunch, and dinner. This Spring, try the hog wings with chipotle BBQ sauce and tomatillo, or the grilled tuna nicoise.
RELATED LINKS:
All products are independently selected by our writers and editors. If you buy something through our links, Oyster may earn an affiliate commission.