After winter months spent shoveling snow, wearing puffy coats, and hibernating indoors, spring has finally arrived for the Northern Hemisphere. So 'tis the season to shed our layers and head outdoors to embrace the budding blooms and sunshine. We've already told you where the best parks to have a picnic are, but here are eight other spring activities that you should do, like, NOW.
1. Go To a Farmers' Market in Santa Fe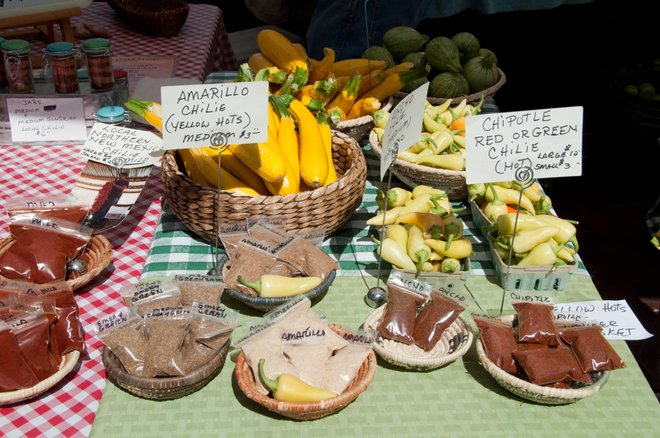 Farmers' markets are sprouting up in cities around the world, allowing consumers to buy produce and other goods from local vendors. Thanks to less handling and time spent in transit, any fruits, veggies, and meat you find at these set-ups are guaranteed to be both fresh and actually in season. (This spring, be sure to buy seasonal produce like avocados, asparagus, mangoes, apricots, and spinach.) Santa Fe has an excellent, year-round market with over 150 vendors represented. Since the city is known for its arts and crafts scene, expect goods like pottery, jewelry, and paintings to be available for purchase as well.
Where to Stay: Inn and Spa at Loretto
The upscale hotel lies adjacent to the historic Loretto Chapel and close to the main plaza area. The on-site Luminaria Restaurant is renowned for its fresh, organic cuisine, and the spa is popular for a variety of treatments. Rooms have a warm, earthy feel and are outfitted with Native American style decor.
Feed Ducks in San Antonio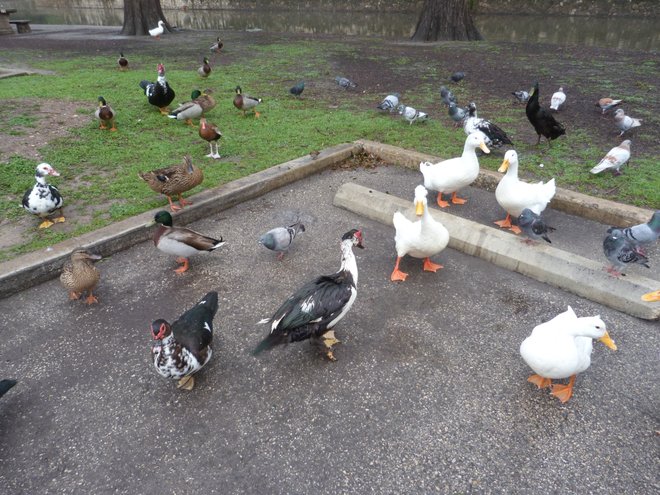 Feeding ducks down by a pond or lake is a typical spring activity that's well-suited for all ages. Though you probably have memories of taking a loaf of white bread and tearing off pieces for the ducks, you should probably replace that Wonder bread with oats, birdseed, or mealworms, as it's better for the birds. In San Antonio, you can head down to Brackenridge Park, home to the city's zoo and Japanese Tea Gardens; the San Antonio River runs through it and is filled with plenty of ducks ready to be fed.
Where to Stay: Emily Morgan Hotel
The historic boutique is about a 10-minute drive from the park and within easy walking distance of the Alamo and Riverwalk. There's a small outdoor pool, an on-site restaurant and bar, and the rooms are contemporary and comfortable.
Play Baseball in Central Park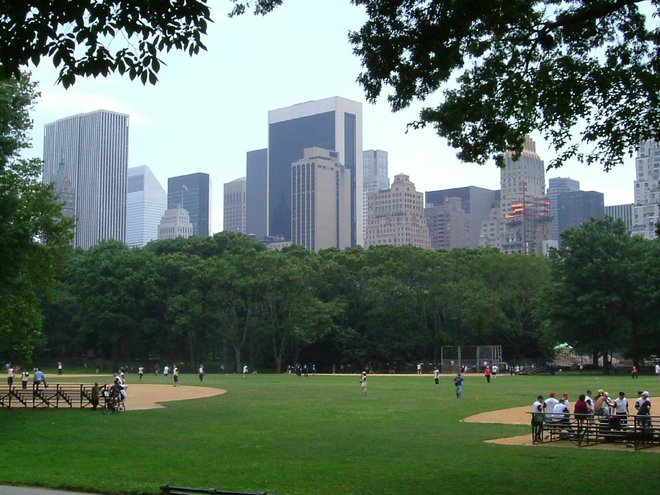 The Major League Baseball season begins April 5, but even if you can't make it to a professional game, you can grab a bat and ball and head to a field with some friends. New York's Central Park has an impressive 26 baseball and softball fields spread throughout. If you're playing more than just a game of catch, you'll need to register your team with the NYC Department of Parks/Recreation.
Where to Stay: Mandarin Oriental, New York
Just across the street from the park, the Mandarin Oriental is a seriously luxe property with loads of solid features. It has a great spa, indoor pool, fine-dining restaurants on-site, and nicely sized rooms.
Go Camping in Rome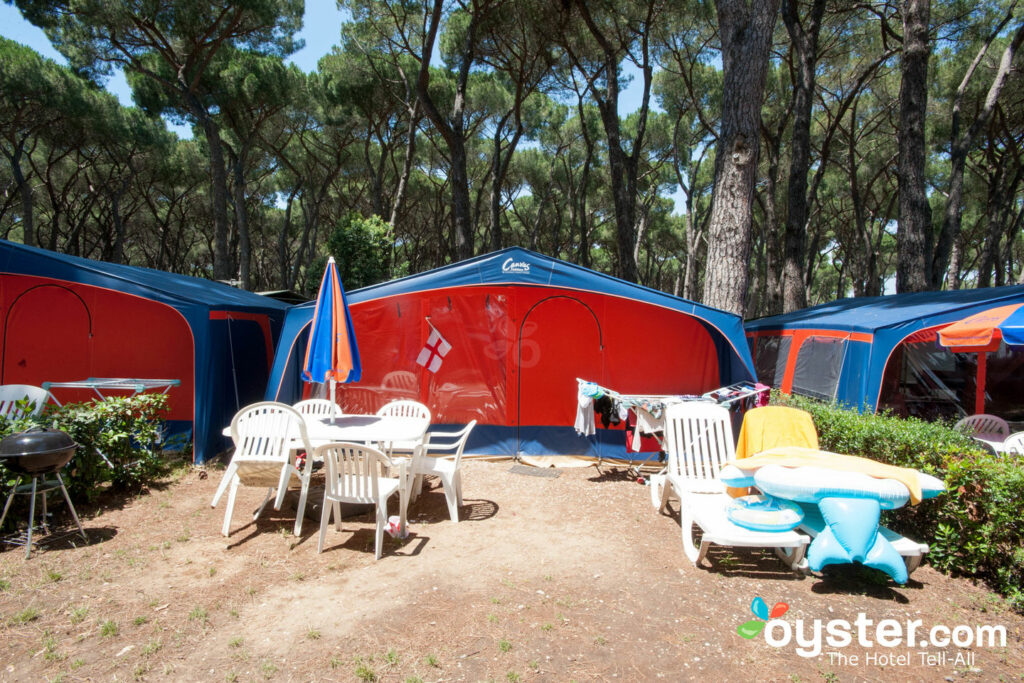 Now that temperatures are rising, camping is an ideal activity for spending some quality time outside — pitching tents, roasting marshmallows, and telling ghost stories, all while enjoying beautiful spring weather. Whether you choose to really rough it and sleep sans tent, or go glamping (glamorous "camping" with all the bells and whistles), beginners or experienced campers will be able to partake.
Where to Stay: Camping Fabulous
If you're looking for an ultra kid-friendly camping destination, Camping Fabulous is an hour from the city center of Rome and packed with child-approved features. Though it can almost feel like a theme park, there will be no fear of boredom here considering the property's two huge pools, tennis courts, mini-golf, and ice cream parlor to keep little ones busy. Accommodations range from a camping area to bungalows and mobile homes with kitchens.
See the Cherry Blossoms in Washington, D.C.
Japan, Denmark, and Vancouver are just some locales that celebrate the gorgeous pink and white cherry blossoms with a festival each year; but one of the best happens in Washington, D.C. In 1912, Mayor Yukio Ozaki of Tokyo gave a gift of 3,000 cherry trees to the capital, paving the way for the city's biggest springtime celebration. The National Cherry Blossom Festival runs through April 12 and peak blooms are predicted to start April 11.
Where to Stay: Liaison Capitol Hill DC–an Affinia hotel
Under a 10-minute walk to the National Mall, the Liaison is one of the best properties in Capitol Hill. The hip hotel has a seasonal rooftop pool and bar, an on-site restaurant, and modern rooms with high-tech features.
Ride Bikes in Edinburgh
One of the best ways to explore a city is by hopping on a bicycle, strapping on a helmet, and pedaling; bike tours allow tourists to see ample sights and hot spots with the help of a guide, who will show you the best routes and give you insider info, all while enjoying a scenic ride. Edinburgh, Scotland is prime for bike tours, as it's condensed enough that a three-hour bike tour will give you a great sampling of the picturesque city.
Where to Stay: The Witchery by the Castle
The Witchery is a gothic-style property at the top of the Royal Mile in the Old Town, at the base of the Edinburgh Castle. In addition to two on-site restaurants, a breakfast basket is delivered to rooms daily. Rooms are huge and have opulent furnishings and are adorned with antiques. The property lacks some typical amenities like a fitness center and Wi-Fi, but the service is excellent.
Go Bird Watching in Maine
In addition to warmer weather and blooming flowers, spring in North America is marked by the return of migratory birds. After heading south for the winter, birds fly to their once again greenery-filled homes, making spring an excellent time to go birding. Bar Harbor, Maine is home to Acadia National Park, where dozens of species of birds can be seen amongst the trails, ponds, and mountains — including bald eagles, peregrine falcons, snowy owls, and red-bellied woodpeckers.
Where to Stay: The Bayview
The Bayview is an upper-middle-range property just a four-minute drive from Acadia National Park. Along the water, it has gorgeous views of Frenchmen Bay from each of the guest rooms' private porches. Rooms are average but comfortable and the townhouses have kitchens. There's also an outdoor pool, large breakfast included, and free transportation to the park and downtown area.
Head to a Beach in Mexico
If you're low on Vitamin D thanks to the dark winter months, a trip to the beach is just what the doctor ordered. Just about any beach in Mexico will make for a relaxing, sunny getaway in spring, but Playa del Carmen has some of the best resorts so you can really pamper yourself. Though the water isn't as clear as that in Cancun, it has a hip, laid-back vibe and has retained its traditional Mexican culture.
Where to Stay: Esencia
The luxurious Esencia was once home to an Italian duchess, but now it has 29 upscale rooms spread across 50 gorgeous acres. The hotel has a great location right on Xpu-Ha beach, a two-mile, postcard-perfect stretch of white sand 20 minutes south of Playa del Carmen. Waters here are pretty calm and clear, and there is good snorkeling nearby. Its superb spa, excellent restaurant, and relaxing pools with ocean views are additional highlights.
All products are independently selected by our writers and editors. If you buy something through our links, Oyster may earn an affiliate commission.