Open for just three months, The Inn at Newport Ranch has already garnered significant praise from the likes of Travel + Leisure, Conde Nast Traveler, and now Oyster.com. Set on over 2,000 acres of coastal land, this upscale bed-and-breakfast is a true experience stay where it's all about the views. Guests come here to get away from it all; daily activities such as horseback riding and hiking can be arranged, and the inn has a super secluded vibe, thanks in large part to the incredibly windy roads one must drive to reach it. However, when more than one guest room is booked, the scene can be much more communal, with guests meeting and chatting over board games and meals.
Taking a photo tour of the property will be all the motivation you need to book a stay >>
With more than a mile of coastal land, this secluded property sits alone on Highway 1 and can only be reached by a beautifully scenic (but terrifyingly windy, at least for this New Yorker) road. Beware of steep drops, fog, mist, and sharp turns — but these things are what helps to make for the gorgeous views.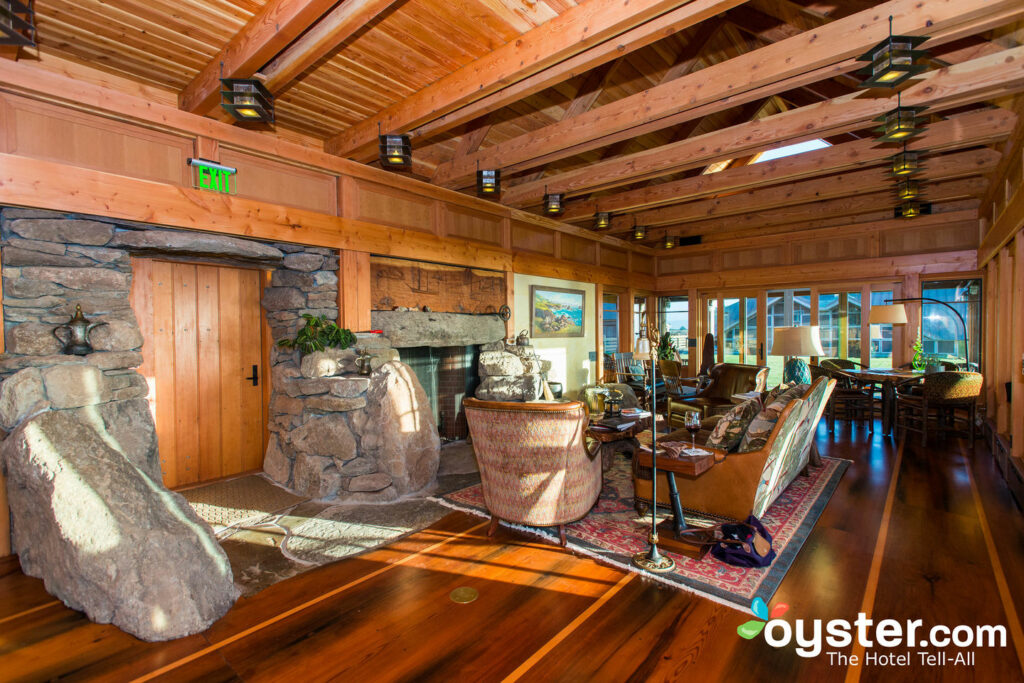 A small spa is slated to open in early 2016, but otherwise there are few "conventional hotel" features here. There is no gym, and because of zoning laws in the area, the inn can never operate a full restaurant — however, the friendly innkeepers cook up a delicious free breakfast every morning, and guests can also enjoy free wine and appetizers in the early evenings.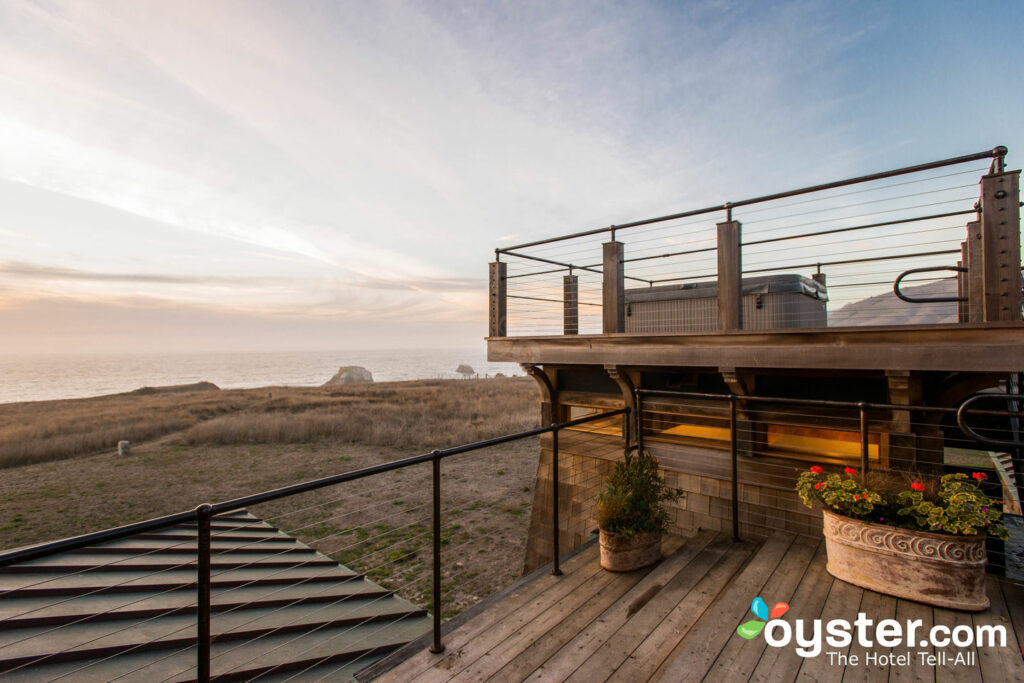 The main inn building also features plenty of cozy communal areas, including a library with a fireplace, a recreation room with a large flat-screen TV and dartboard, and an outdoor hot tub overlooking the ocean.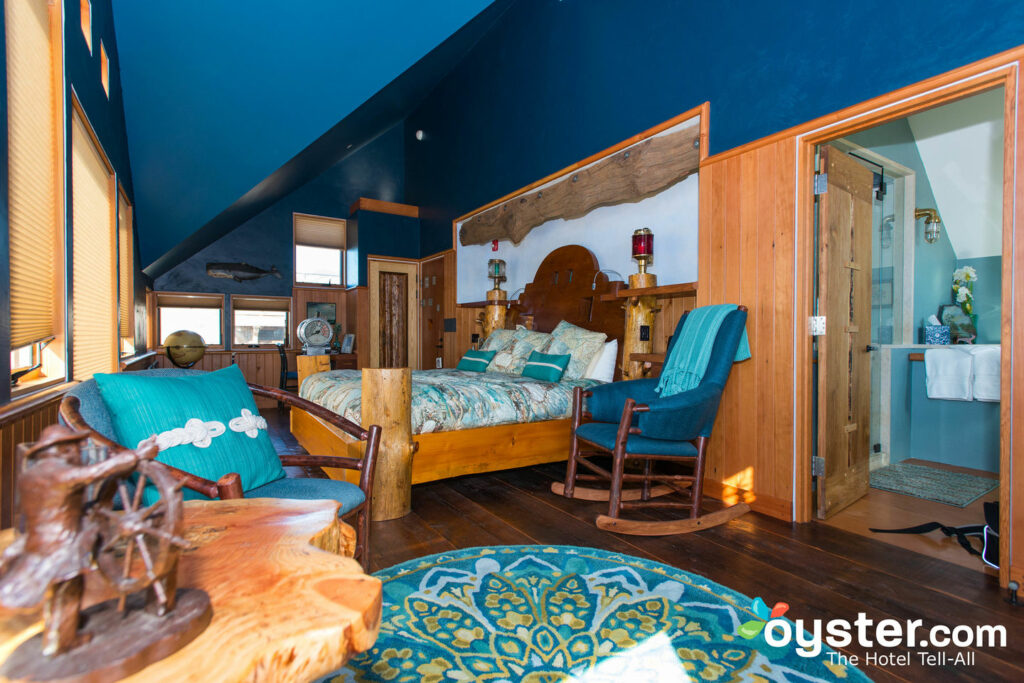 The three rooms (located in the main inn), three suites with private kitchens (housed in a separate building), and two standalone cottages (Barb's Place and Sea Drum) all feature rustic wooden furniture (much of it made with local redwood), attractive modern bathrooms, iPod docks, free Wi-Fi, and unique features like rocking chairs and antique pieces. The rooms in the main building all lack TVs, and each has a bit of a theme — that's more attractive than kitschy. For example, the largest of these rooms is the Captain's Quarters, which has a nautical theme and a stunning view of the Pacific.
The other two rooms in the main building, The Chute and The Ranch Room, are relatively small.
Thanks to its secluded, romantic vibe, the inn is popular among those who are willing to pay for an out-of-the-way retreat. It mostly attracts couples, particularly those who seek seclusion with a bit of adventure mixed in.
Related Links:
All products are independently selected by our writers and editors. If you buy something through our links, Oyster may earn an affiliate commission.