Whether you despise rain or are just tired of city lights and skyscrapers, a trip to one of the desert towns in the U.S. can provide relief with skin-warming sun and cacti as far as the eye can see. Though summers in these locales can be a bit too sweltering, the typically mild winters make them suitable travel destinations. We've rounded up the best desert getaways in the U.S., so you can hike, bike, and sightsee to your heart's content. Technically, we've included a few high-desert spots that lack the arid landscape of low deserts, but they still provide much of the same natural characteristics as the lower-elevation terrains.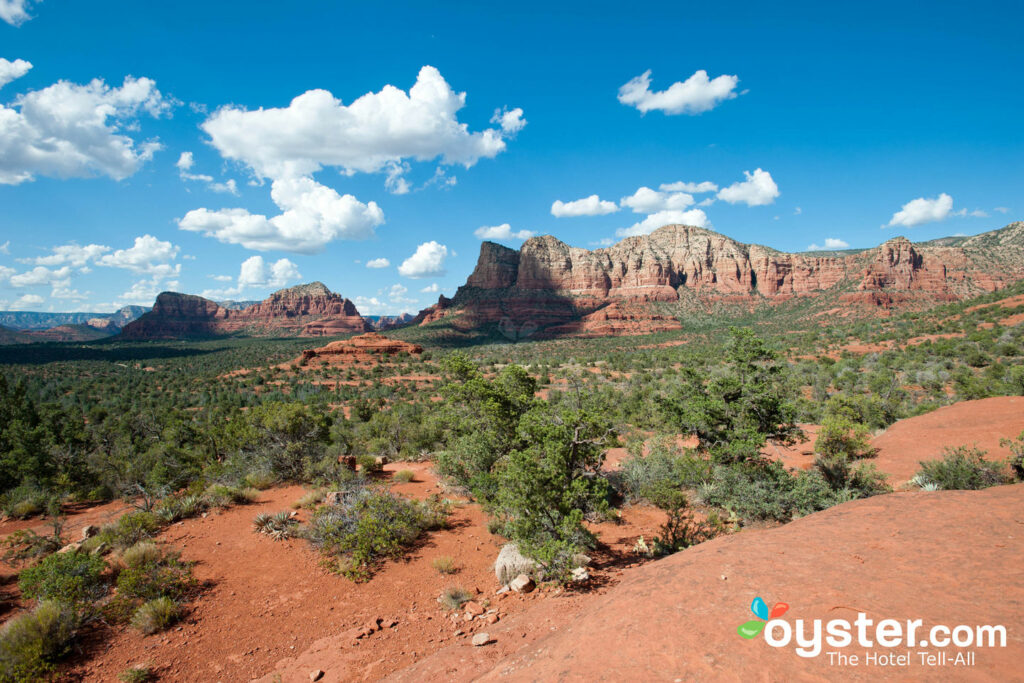 About a two-hour drive north of Phoenix, Sedona is known for its gorgeous red sandstone formations and pine forest surroundings. The landscape offers an excellent range of outdoor activities, including hiking, biking, and horseback riding, though the spiritual reputation is another big draw for travelers. Sedona is said to have mystical powers due to "vortexes" — concentrations of spiritual energy — that have caused artists and New Agers to flock to the city to sell crystals, crafts, and fortunes. Though summers are hot (think temperatures in the mid-90s Fahrenheit), mild winters make it a suitable travel destination.
Our Hotel Pick: Sedona Rouge Hotel and Spa Trademark Collection by Wyndham
Sedona Rouge is an upper-middle-range spa resort set on one of Sedona's busiest streets. Views range from lackluster to impressive red rocks vistas. Reds Restaurant and lounge serves American fare for breakfast, lunch, and dinner. The bi-level spa has an extensive menu featuring desert-inspired treatments and morning yoga classes are available at extra cost. There's also a heated outdoor pool, rooftop observation deck, and a simple fitness center.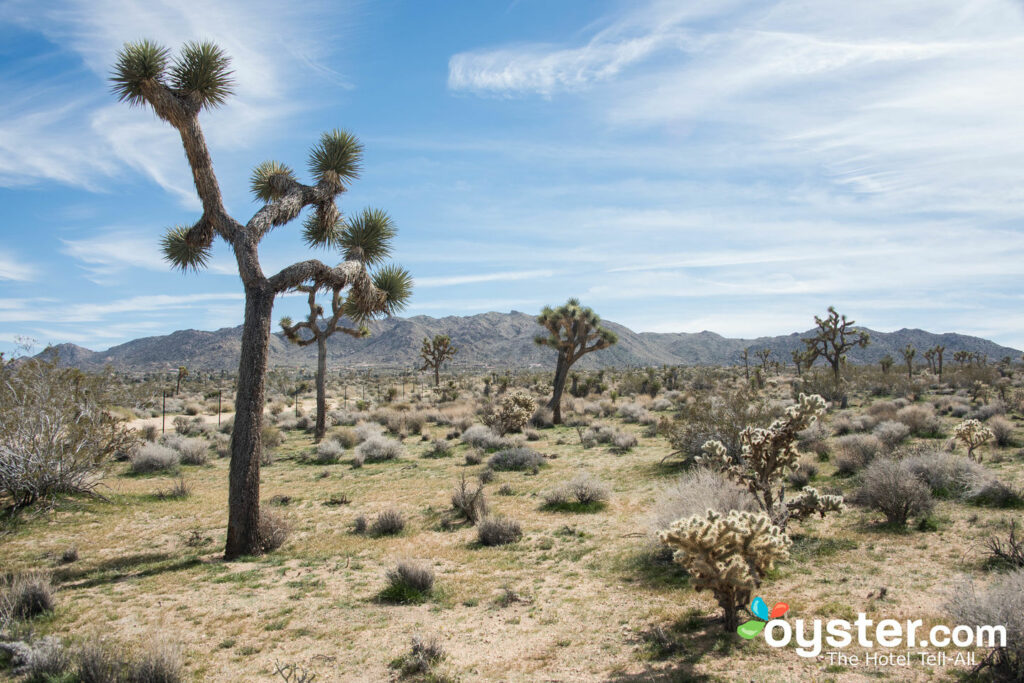 Named for the trees that fill the park, Joshua Tree is a large desert park (slightly bigger than Rhode Island) located a two-and-a-half-hour drive from Los Angeles. Though it attracts campers and outdoor enthusiasts of all ages, it's especially popular with rock climbers due to the numerous boulders that dot the grounds. The aptly named Skull Rock and Arch Rock are top points of interest, as is the scenic, one-mile-long Hidden Valley trail. Several campgrounds are available, and nighttime provides excellent stargazing opportunities.
Our Hotel Pick: Spin and Margie's Desert Hideaway
Spin and Margie's Desert Hideaway is a small boutique hotel located on a secluded desert road right near the west entrance of Joshua Tree National Park. Its five uniquely decorated cabins have all the comforts of home, including large walled-in gardens and full kitchens (in all but one room). A colorful picnic and grill area adds a fun dimension to the self-catering atmosphere.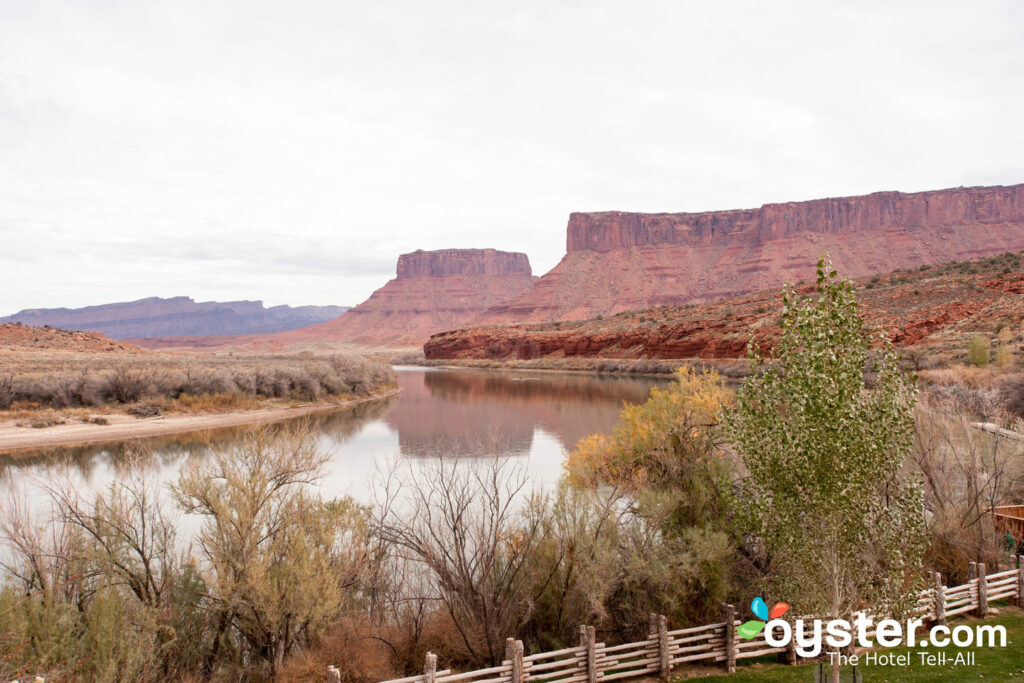 Set just south of the breathtaking Arches National Park and a 30-minute drive from Canyonlands National Park, Moab is an ideal base for day-tripping to either. As such, outdoor activities abound here: Visitors have easy access to excellent mountain biking, whitewater rafting on the Colorado River, and ATV trails, in addition to scenic drives that are worth pulling the car over to snap a pic. Several tasty eateries, a variety of hotels, a regional hospital, and a brewery make Moab an attractive spot to sleep for those that don't want to pitch a tent, though expect lots of other tourists between March and October.
The 97-room Aarchway Inn caters to outdoorsy budget travelers who want close access to the Arches National Park. Traditionally furnished rooms and suites come with flat-screen TVs and air-conditioning; some suites feature kitchenettes and whirlpool tubs. The hotel's spacious outdoor facilities include a workout area, a playground, a pavilion for concerts and movies, a basketball court, picnic tables, barbecue grills, a heated pool, and a hot tub.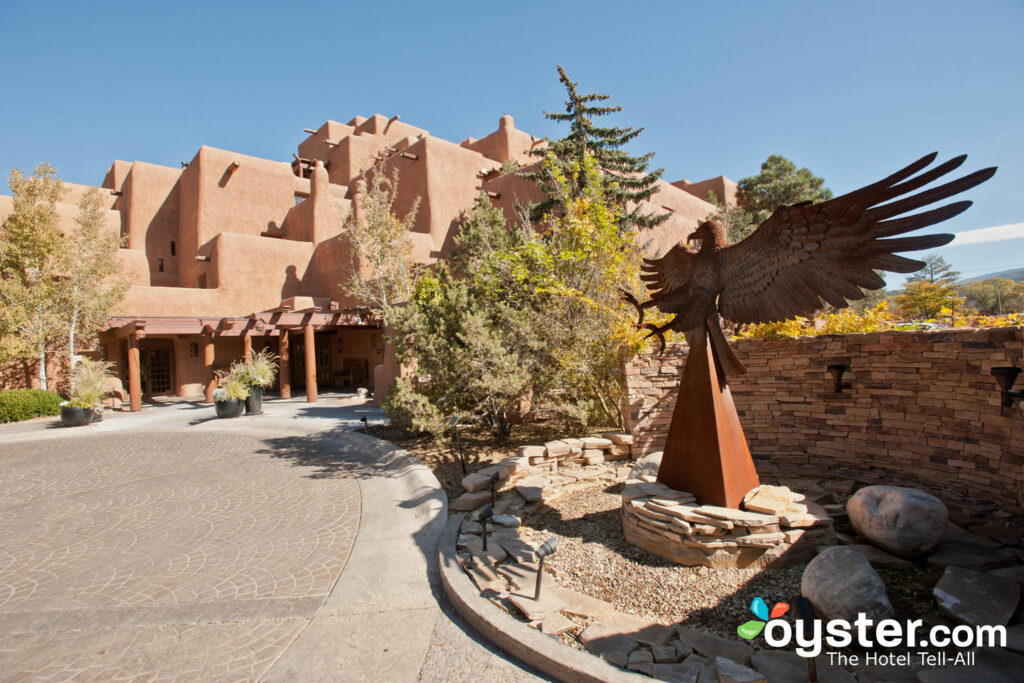 Thanks to Santa Fe's prime location between the mountains and desert, outdoor activities are aplenty, but there's a lot more than hiking and biking in this small city. Declared a "creative city" by UNESCO, Santa Fe has a thriving arts community that blends American Indian, Southwestern, and Latino cultures. The downtown plaza is ripe with galleries and shops selling items like turquoise and silver jewelry, hand-painted pottery, and leather goods. Aside from shopping, there are numerous museums — Museum of Indian Arts & Culture and Georgia O'Keeffe Museum, to name a couple — historic churches, and Southwestern cuisine that includes moles, green chiles, and lots of burritos. Of course, the adobe architecture throughout and frequent outdoor markets and festivals are additional perks of this charming city.
Our Hotel Pick: Inn and Spa at Loretto
With an unbeatable location by the Plaza, this upscale property has a long-standing reputation as one of the top inns in Santa Fe. Classic southwestern is found throughout the property, from the cozy lounge to the 136 warm and earthy rooms and suites, which come with armchairs and coffeemakers, and, in some, balconies and kiva-style fireplaces. Hotel highlights include the stylish Luminaria, renowned for its fresh, organic cuisine; The Spa at Loretto, popular for its organic and Native American-inspired treatments; and the historic Gothic Revival Loretto Chapel, which adjoins the hotel.
Las Vegas certainly offers a fair amount of sinful activities — gambling at the casinos, late-night debauchery at buzzing clubs, and scandalous performances — but there's another side to the party town. Just outside the downtown area, travelers can have more wholesome fun by exploring the Mojave Desert landscape. Red Rock Canyon has sensational hiking and biking opportunities, while Sloan Canyon has approximately 1,700 individual petroglyphs created by native artists. Plus, after a day working quads in the sun, a room at a luxe hotel along The Strip is far more appealing than a sleeping bag.
Our Hotel Pick: Wynn Las Vegas
Wynn Las Vegas is a modern luxury hotel at the northern end of the Las Vegas Strip, a bit far from the action. Its 2,716 air-conditioned rooms have posh interiors with large flat-screen TVs, marble bathrooms, and gorgeous Strip or mountain views. Upgraded Tower Suites include perks like a private pool, private check-ins, and free breakfasts. Other amenities include multiple pools, a spa and gym, nightclub, wedding spaces, and meeting rooms.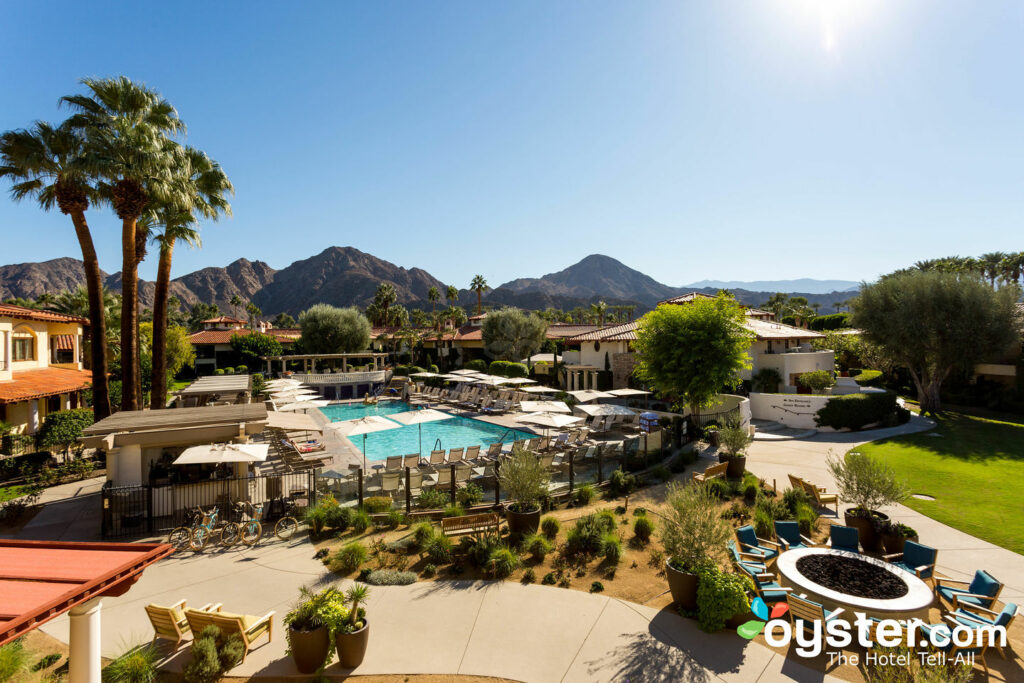 The laid-back Palm Springs has had an evolving persona. Located a two-hour drive from Los Angeles in the Sonoran Desert, it first attracted health-conscious individuals with its dry heat and hot springs, followed by Hollywood starlets like Frank Sinatra and Elizabeth Taylor. These days, it plays host to LGBT-friendly parties and hip vacationers looking for little more than a poolside cocktail amid retro furnishings. For those who aren't content to simply relax, the sacred Native American sites, top-notch golf courses, and vintage shopping provide ample indoor and outdoor activities.
Our Hotel Pick: Two Bunch Palms
The upscale Two Bunch Palms Resort and Spa is renowned for its natural mineral springs and glamorous Hollywood past (it was a rumored hideout of Al Capone's). he Grotto rooms still maintain some of their vintage details, notably in the bathrooms, while the Solstice rooms are modern and sleek. The spa has everything from mud baths to watsu pools. Grounds include hiking trails, lakes, and a walking labyrinth. A dedicated yoga dome, tennis courts, lap pool, and fitness center highlight the resort's emphasis on a healthy Californian lifestyle.
7. Big Bend National Park, Texas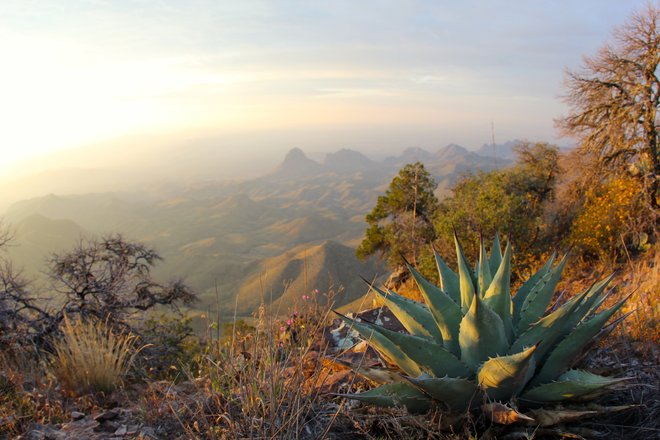 Though Marfa, Texas has appeared on lots of where-to-travel lists in the last couple of years, tourists should instead drive 90 minutes south to Big Bend National Park. Occupying 801,163 acres of land, the park includes the entire Chisos mountain range and a large portion of the Chihuahuan Desert. Its southern border is the flowing Rio Grande, with Mexico on the other side, allowing visitors to kayak between cliffs that rise up to 1,500 feet. Though strenuous, the South Rim hike culminates in a 2,000-foot gain with breathtaking vistas. Plus, there are bird-watching opportunities along the way.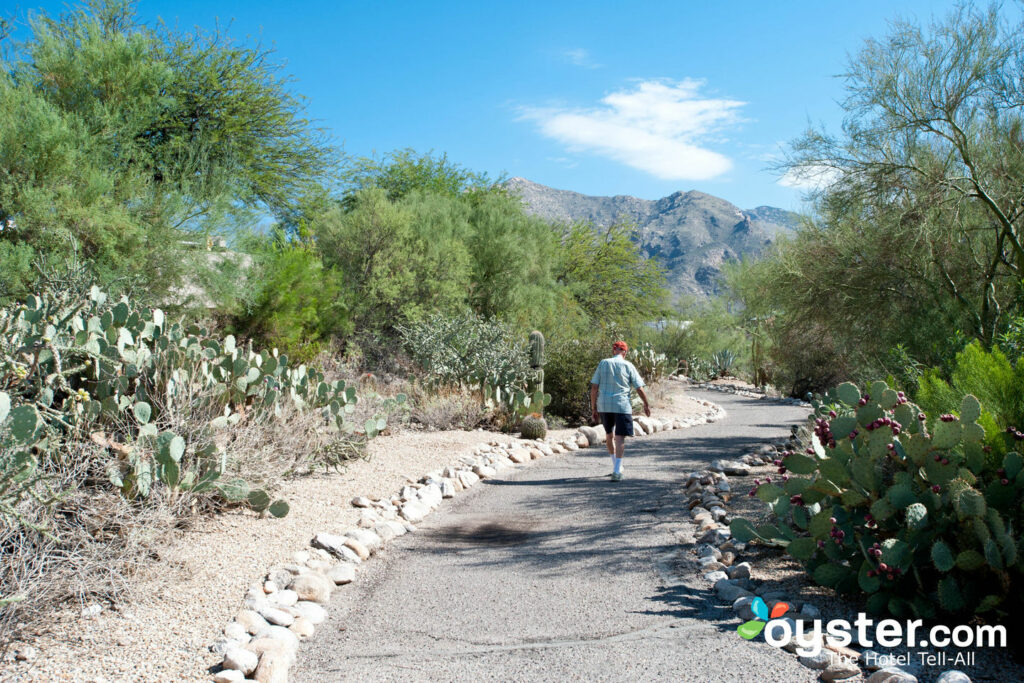 Also known as "Old Pueblo," Tucson is the less-developed, more naturally beautiful alternative to Phoenix. Though a modern metropolis (it's the second-largest city in Arizona), the picturesque desert and mountain landscape (it's surrounded by multiple mountain ranges) helps it retain its outdoorsy appeal. The sun is almost always shining — for all but around 15 days a year — and the unsurprisingly hot summers make it a more attractive city to explore during the other seasons. There's lots of family-friendly fun to be had, but with all the luxury spas and wellness resorts, we think it screams romantic getaway or solo retreat.
Our Hotel Pick: Canyon Ranch in Tucson
Canyon Ranch is a health spa and all-inclusive resort in north Tucson near the Santa Catalina Mountains. Here the focus is on wellness, nutrition, and fitness. Daily fitness classes along with informational lectures and a menu packed with healthy, low-calorie food help guests to jumpstart (or maintain) a healthy lifestyle. Immaculate, peaceful grounds and focused spa treatments all provide an incredibly relaxing environment.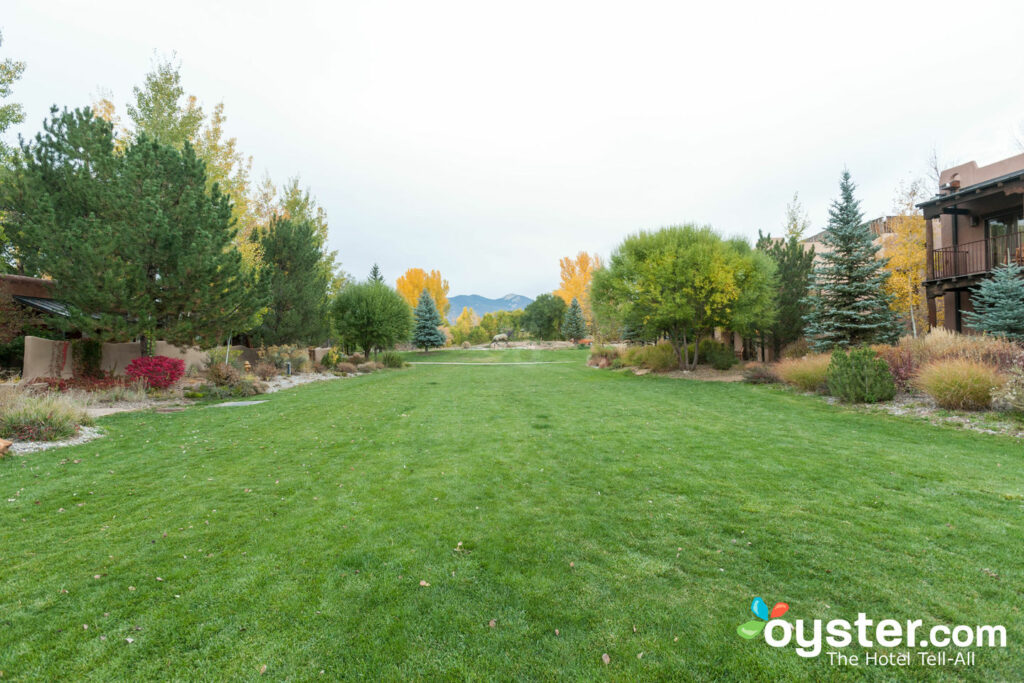 Situated 90 minutes north of Santa Fe in New Mexico's high desert, Taos is a tiny town of around 6,000. Visitors can explore the more than 20 sites on the National Register of Historic Places in Taos, including the Chapel of Santa Cruz and Taos Pueblo. Archaeologists estimate that the latter, which is a collection of adobe homes and ceremonial buildings, has had occupants there for around 1,000 years. There are also multiple ski areas, hot air balloon rides, river rafting, and llama treks. For a more relaxed stay, hot springs, yoga studios, and holistic therapy treatments are in abundance here.
Our Hotel Pick: The Historic Taos Inn
The 44-room Historic Taos Inn is a comfy landmark with live entertainment at its popular pueblo bar, an authentic New Mexican restaurant with adobe fireplaces, lovely courtyards, and outdoor parking. Southwest furnishings are in rooms that also feature flat-screen TVs, kiva fireplaces, and viga ceilings.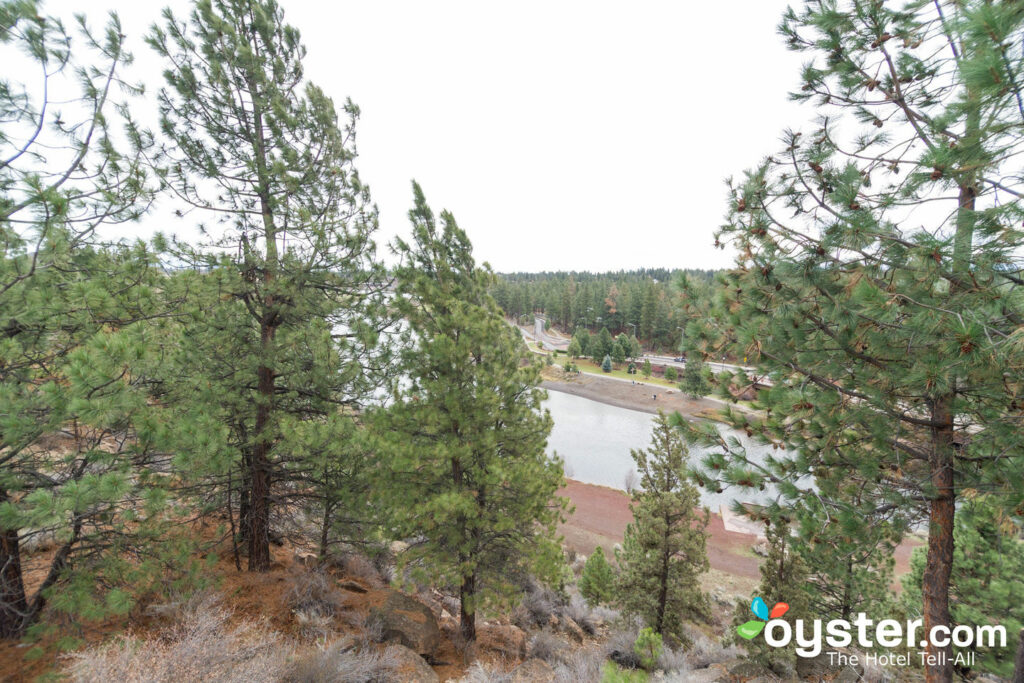 A former mill town turned ski destination near the center of Oregon, Bend is considered to be in the high desert region of the state. Like most of Oregon, nature lovers will be in heaven with the bountiful ways to spend the day outdoors. There are summer and winter activities galore (think skiing, rock climbing, sled dog rides, and even visiting the Newberry Crater, a volcano with lava flows, caves, and lakes). During poor-weather days, there are breweries, museums, and even a trampoline park to keep all ages busy.
Our Hotel Pick: Wall Street Suites
Just outside of downtown Bend, Wall Street Suites is an upper-mid-range boutique with a motel-style layout. The 15 suites and two rooms are beautifully decorated in a rustic-chic style with stone floors, wooden accents, and marble walk-in showers. There's a patio with a cozy fire pit, and guests can borrow cruiser bicycles free of charge.
The desert sun can become immense. Alongside a bottle of sunscreen, a packable hat is a must-bring in order to protect that scalp.
You'll Also Like:
All products are independently selected by our writers and editors. If you buy something through our links, Oyster may earn an affiliate commission.