Getting married is so exciting and wonderful...and stressful....and expensive -- are we starting to sound like your father? After all, saying "I do" to your significant other also means saying yes to a reception hall, a caterer, and half-a-trillion other details like flowers, place settings, you name it. While the wedding will certainly be one of the happiest moments of your life, after all that you'll deserve an epic honeymoon that will kick off your married bliss -- and won't run you straight through your savings. Whether you're looking for a getaway where you can get more bang for your buck, or are willing to sacrifice a few bells and whistles in the hotel amenities department in order to visit some of the world's hottest honeymoon destinations, we've got ten great spots for you (and your wallet).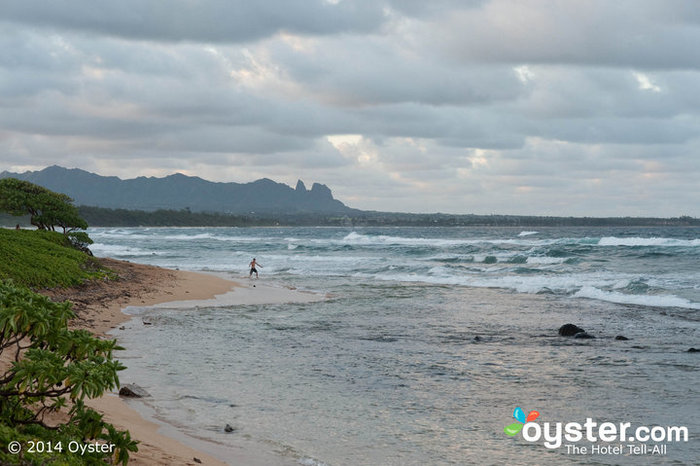 Few destinations are more "classic honeymoon" — or really even "classic vacation" than Hawaii. Among the state's islands, Kauai — with it's lush, wild mountainous terrain — is arguably the most beautiful and relaxing for a honeymoon. But that doesn't mean it has to cost you an arm and a leg. The secluded Kauai Beach Resort is a great budget option, featuring large rooms with gorgeous views of the sun rising over a rugged beach, a sand-bottom pool with a waterslide, and a romantic bar with live music. It's an excellent choice for a quiet, low-key Hawaiian honeymoon. The cherry on top? Rates consistently hover around $150 per night.
For a romantically rustic honeymoon, Vermont offers picturesque and cozy stays, many of which are reasonably priced. The Inn at the Round Barn Farm is one such choice, featuring a serene location with more than 245 acres of rolling green hills in every direction. It has a decidedly romantic ambiance; most rooms have whirlpool tubs and/or working fireplaces. Its small indoor pool and fitness center are true rarities for B&Bs in these parts, but the real draws here are the peaceful vibe, the incredible views, and the back-to-nature feel, all of which amounts to a romantic and cozy experience. And the rates are ideal for a couple looking to pinch some pennies.
A Caribbean honeymoon can quickly break the bank, and seemingly value-packed all-inclusive options can end up being quite pricey. But we've managed to find some affordable hidden gems dispersed across the islands. Splurge on the oft-expensive flights and save by cozying up at Jake's. With just 30 hippy-chic cottages on Jamaica's secluded Treasure Beach, Jake's is where low-key couples come to unplug and save some green — there's no phone, Internet, or TV in the cottages, and rates hover around $115 per night. The black-sand beaches aren't Jamaica's most impressive, but the Driftwood Spa, on-site painting and yoga classes, and excellent food make this a particular favorite.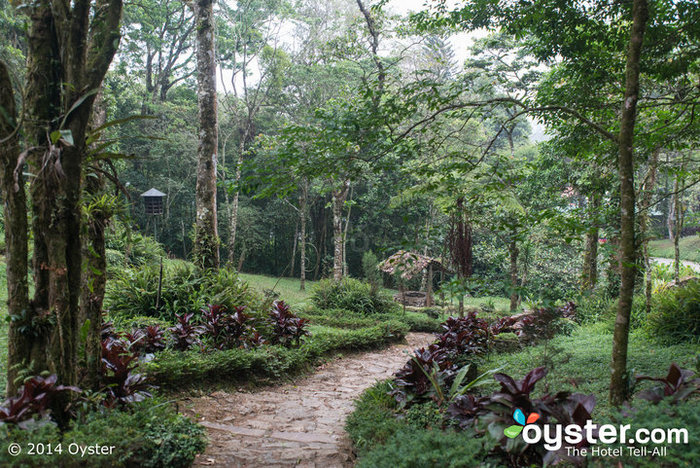 For outdoorsy couples looking for an authentic eco lodge experience, Nicaragua offers many great options that come under budget (unlike those in neighboring Costa Rica, where even rustic spots can get quite pricey). A family-run organic farm and coffee estate with accommodations ranging from hostel rooms to private bungalows, Selva Negra boasts a lush, cool mountain setting that's rich with wildlife (expect howler monkeys, lizards, agoutis, and all types of birds). The hotel's sustainable practices are evident everywhere, from the excellent farm-made cheeses at the restaurant to the solar water heaters. The lodge is charmingly rustic rather than luxurious (buildings were designed in a quaint German style), and the friendly owners help make it a truly special place. One-bedroom bungalows ring in under $100 per night.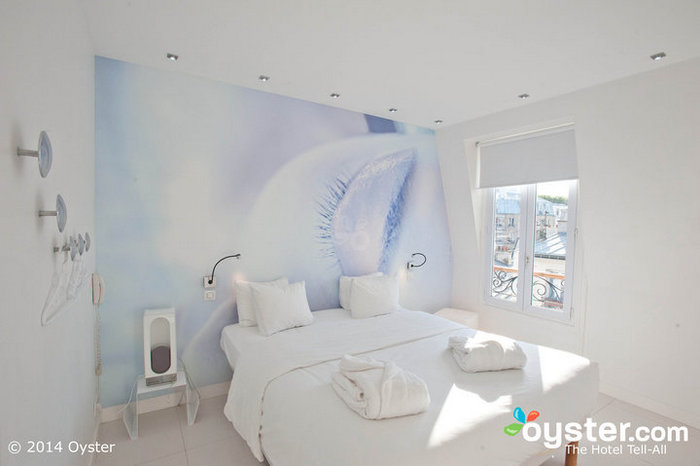 Is there a more romantic city than Paris?! That question's rhetorical because no, there is not — especially for a honeymoon. But finding a hotel in the City of Light for under $200 can be a challenge. The BLC Design Hotel, however, fills a couple's basic needs in a hip setting. The 11th arrondissement location is packed with dining and nightlife, and puts guests close to the Notre Dame and Opera de la Bastille, among other sites. Rooms, while a tad small, offer comfortable beds and sleek, contemporary design.
While other destinations in Florida can end up being very expensive (even when you're trying to be good with a stateside vacation!), Naples offers honeymooners a quiet, beachfront location — for generally about half the price of nearby Miami. The Bayfront Inn has a quaint and convenient location on 5th Avenue, the city's main drag, near shops and restaurants overlooking Naples Bay. The 91-room hotel is a step above some nearby hotels in a similar price range: It has stylish rooms with classic decor and modern bathrooms, a secluded tree-surrounded pool area with a nice water feature, and numerous rooms with attractive bay views.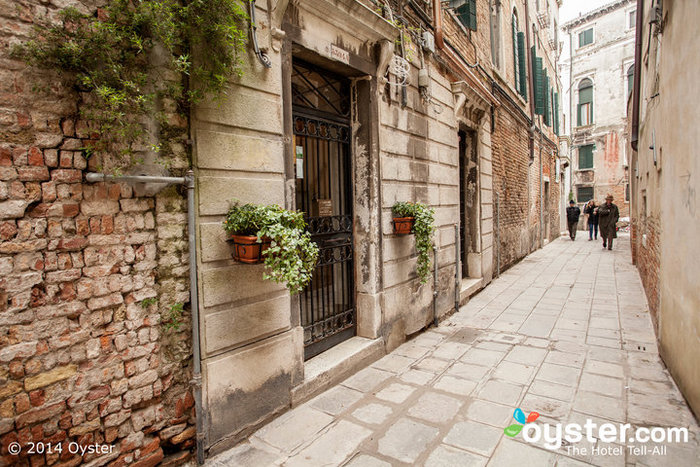 A Venetian honeymoon is, for many, the stuff of dreams. Fortunately, this six-room bed and breakfast in quiet Cannaregio offers a dreamy experience and dreamy prices that often ring in under $150 per night. Ca'Riccio is a bright, homey pick filled with fresh-cut flowers and a variety of attractive art on the walls. Rooms are cozy and clean with wrought iron headboards, Murano glass lamps, and minibars. A free continental breakfast is served in a charming space and Wi-Fi is free — but there is no elevator. This quaint pick offers a wonderful value considering its level of charm, and it's within walking distance of the Rialto Bridge and St. Mark's Square.
For a Mexican getaway, Cozumel offers couples a great opportunity for a relaxed, budget-friendly honeymoon. With rates under $100 per night, Hotel B nonetheless offers a lounge-y beach, spacious rooms with great amenities, a gorgeous infinity-edge pool, a hopping bar with great mojitos, and yoga classes several times a week. Everything here is trendy, but that doesn't come at the cost of sustainability, social responsibility, or local culture — the property is decorated top to bottom with traditional Mexican touches plus a contemporary twist; crafts made by Mexican artisans are scattered throughout. Add this to great rates and a fabulous restaurant, and you've got a resort that's a very attractive alternative to the dozens of all-inclusive properties lining this part of the island.
Yosemite National Park offers romantic stays on a budget — coupled with outdoor adventure and historical significance for couples seeking a nontraditional getaway. The Wawona, for example, is not only one of the oldest mountain resorts in California, but it's also a National Historic Landmark. Located between the Mariposa Groves and tourist hot spot Yosemite Valley, the hotel occupies its own patch of secluded streams and forest. The Victorian-style property was built in 1876 and is filled with classic period pieces, portraits, patterned walllpaper, and genuine antiques.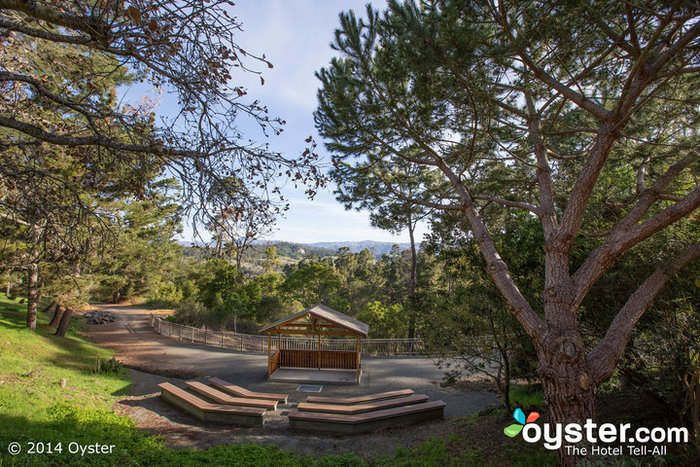 Located halfway between L.A. and San Francisco, Cambria is an excellent choice for couples looking for an inexpensive West Coast honeymoon. And the Cambria Pines Lodge, off scenic Highway 1, offers a solid value with homey rooms amid lovely, relaxing grounds and hiking trails. Standard Rooms are a tad basic and have outdated technologies, but upper-level rooms and suites have gas fireplaces, mini-fridges, microwaves, and decks or private patios. The hotel offers a small day spa, complete with an outdoor heated pool and whirlpool, a solid restaurant with outdoor seating, and a lounge with daily live music.
To learn more about Kristina Fazzalaro, visit her on Google+
RELATED LINKS:
All products are independently selected by our writers and editors. If you buy something through our links, Oyster may earn an affiliate commission.