Here at Oyster, we love finding the best hotels for all types of travelers because we know that different people look for different things when booking. Some want a place where kids can run free while others want one that's kids-free. Some focus on budget while others spend big bucks on an extravagant stay. Some are in hotel heaven when the property is void of things like phones, TVs, and radios -- while, to techies, that sounds like hell. So for the latter, here are the 10 best hotels around the world.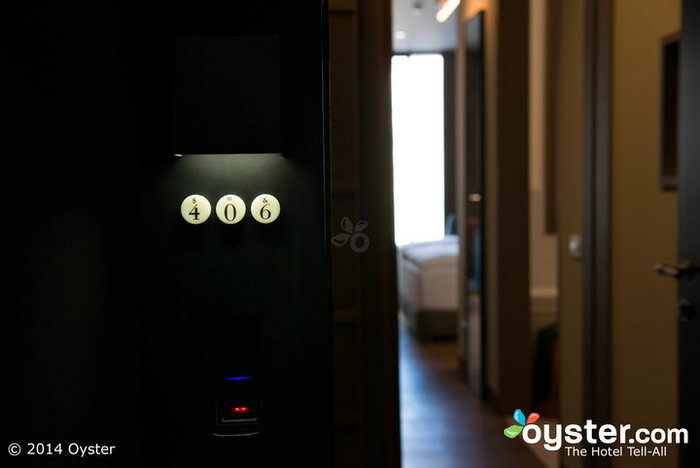 A smartly designed luxury boutique hotel, the Alma Barcelona has 72 quiet, upscale rooms with flat-panel TVs and free Wi-Fi. Unlike the nearby Majestic, the pool here is indoors, but the rooftop terrace has first-rate views of the Eixample and Sagrada Familia. Style here has a starring role: design elements include fingerprint swiping instead of room keys, and architectural features such as a minimalist light-filled atrium.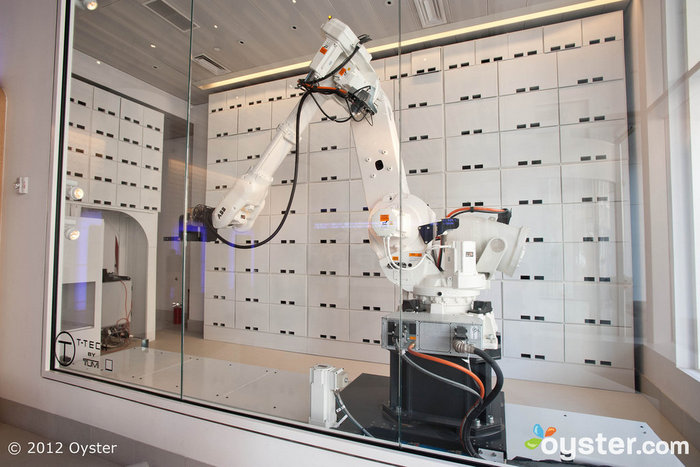 If this futuristic hotel wasn't cool enough, the folks behind Yotel in New York City took their technology to new heights by introducing Yobot, a 15-foot automated luggage handler. Essentially, the robot selects and moves luggage from a very large luggage rack in order to organize all of the pieces received each day during check-in. Rooms here may be small, but they're gadget-filled, and beds are motorized so you can fold them up for more floor space when you're not sleeping.
This 41-room boutique hotel exudes luxury — and spares no expense when it comes to catering to their guests. Sumptuous and spacious rooms literally offer convenience at the touch of a button, as all have wall consoles for calling the butler and other services, and include light switches and temperature controls as well. Rooms also have flat-screen TVs, iPod docks, and free Wi-Fi.
While the Cloud Suite at Nine Zero could set you back a whopping $20,000 for a two-night stay, the hotel makes sure your every wish is taken care of and that no stone during your stay is left unturned. Private jet transportation is offered, and champagne and caviar are always at beckon call, as is the on-site chauffeur. And you never need to worry about losing your room key — the retinal scan ensures you (and only you, besides the staff, duh) have access to your pricey space.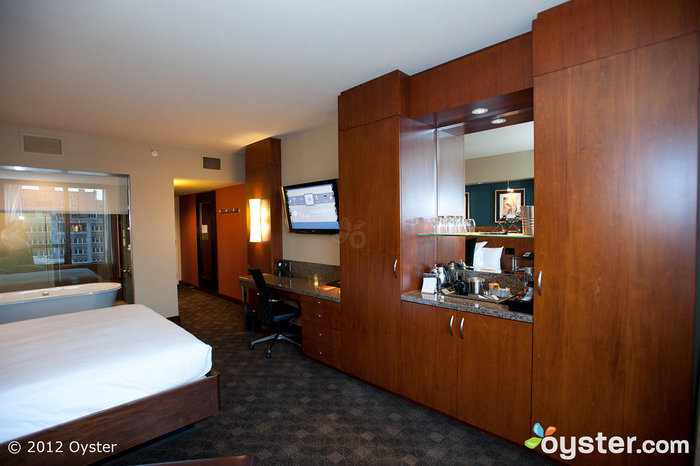 Upon entry into a room at Seattle's Hotel 1000, the electronic doorbell silently scans the space with infrared sensors to detect body heat so that the staff knows when you're in and out of your room — and thus never disrupts you during your stay. And the hotel's features are just as high-tech as its rooms — it even has virtual golf on-site.
Beautiful, elegant rooms here include electronic housekeeping buttons and TVs embedded in the bathroom mirrors — but we were most impressed with the smart room service carts! When (after you're done eating) you place your cart outside your door at The Jefferson, a microchip inside the cart alerts housekeeping to come collect it.
When your technology goes awry on vacation, normally you'd be forced to seek out the nearest electronics store. But at the Ritz-Carlton Battery Park, you can just pick up the telephone. The hotel offers a "tech butler" for any hardware or software problems you might have while at the hotel. Bonus: If you're astronomically inclined, most rooms come with a top-notch telescope for catching views of Lady Liberty and beyond.
Rooms at Hotel Beaux Arts Miami come equipped with iPads with digital concierge services. They also come with rotating flat-screen TVs, iPod docks, bathrooms with TVs in the mirror, and illy Espresso machines.
Aside from the 42-inch flat-screen TVs, iPod docks, dimmer switches, and DVD players, all rooms in this uber-luxe Jamaican resort feature Apple TVs. Each comes pre-programmed with an impressive mix of reggae and soul music, as well as three dozen movies. Guests also receive a pre-programmed cell phone on arrival with all of the hotel's customer service numbers already stored inside.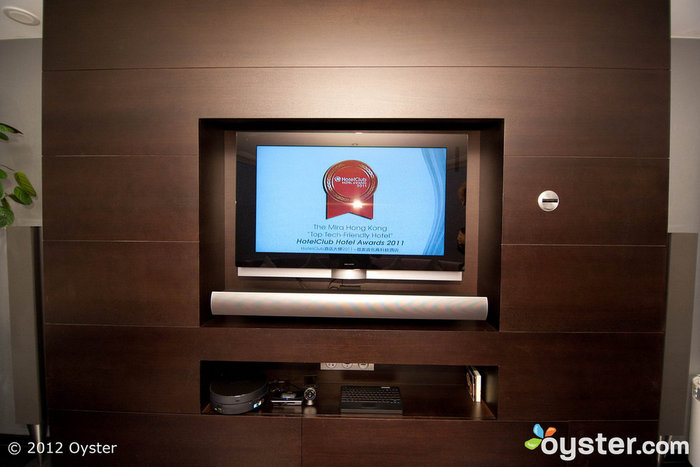 From the pool to the rooms to the spa, everything here has an almost futuristic touch: Think colorful lighting, straight lines, and a sleek design. Most rooms are decent-sized by Hong Kong standards, and all feature Bose iPod docks, LCD TVs, wireless keyboards, and entertainment units that incorporate computers and Blu-Ray DVD players.
All products are independently selected by our writers and editors. If you buy something through our links, Oyster may earn an affiliate commission.