Every day, we're adding dozens of hotels to our site, and recently we've been introducing Oyster fans to quite a few properties in Thailand -- that come at quite low prices. So it got us thinking...just how low can nightly hotel rates go? We dug through our massive database, plugged in June dates, and found the 10 cheapest properties on Oyster.com right now. You're gonna be shocked -- you'll be "splurging" if you stay at the hotel that's $21/night, and some of these spots are actually pretty nice!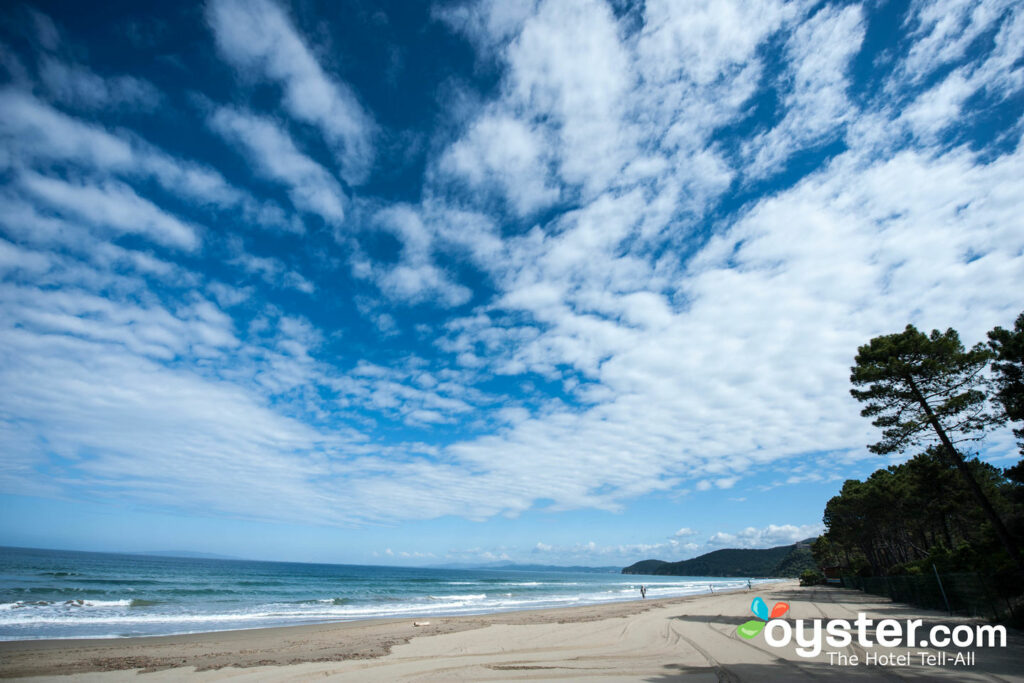 Yes, you can stay at this stunning property for $6/night. Seriously — although it does come with some caveats like, um, you have to pitch (and provide) your own tent. Guests, though, have generally praised the cleanliness of the common facilities. The site is quite large, and is within walking distance to a strip of beautiful sandy beach where chairs and umbrellas are available to rent. And for just a few bucks more, you can rent one of the free-standing caravans or mobile homes managed by the property.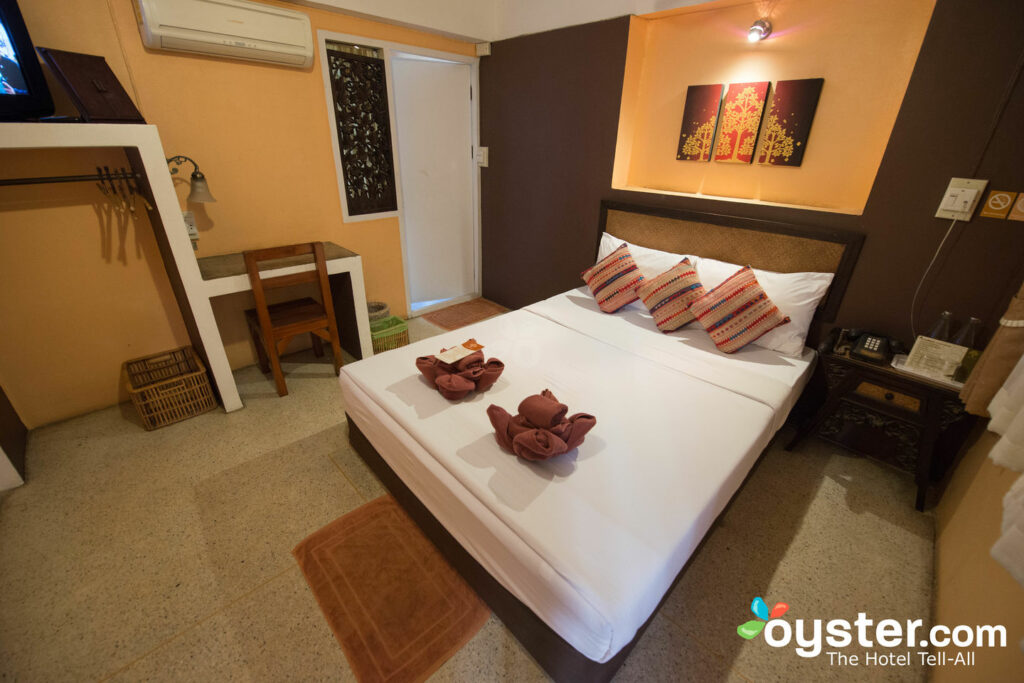 Like we said, you can really count on Thailand for a plethora of cheap stays — that are often clean and comfortable. Banilah is a budget backpacker guesthouse located in a quiet, non-touristy part of Chiang Mai. Rooms have small TVs, free Wi-Fi, and little else, and the Twin and Double Rooms come with a choice of a fan or air-conditioning, while the Single Rooms are fan only; these are available for $11/night. The hotel has no facilities other than its Cat Cafe downstairs, where the owners' 11 cats have the run of things.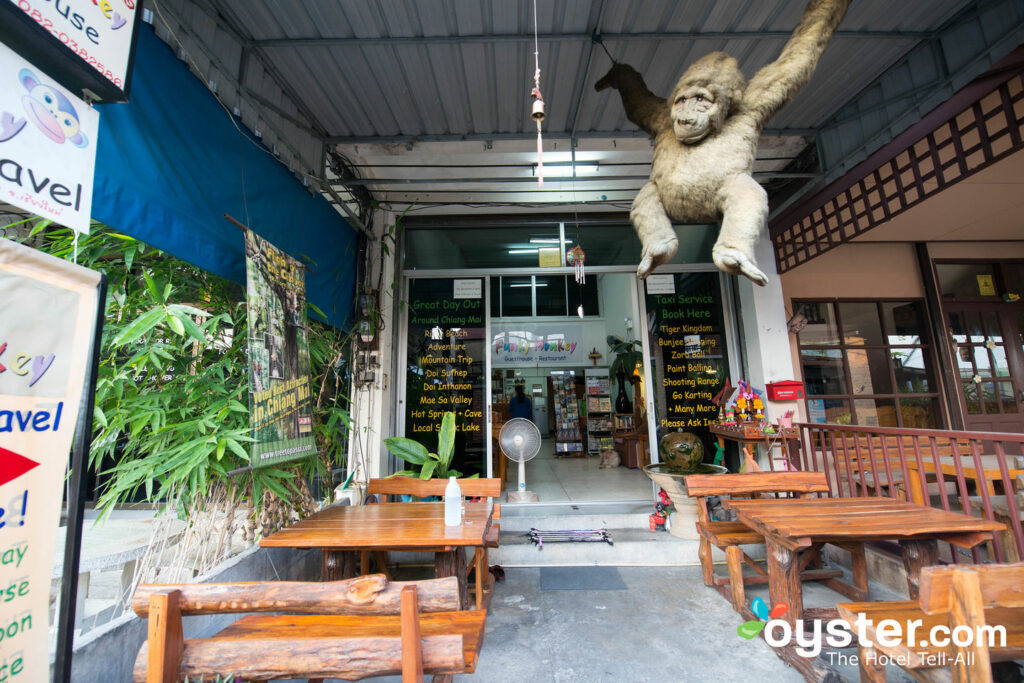 Rates at this small, family-run guesthouse — which has just three rooms — can be as low as $12/night. Not surprisingly, there's very little to be found at this hotel, but there is a small restaurant that serves breakfast and Thai food throughout the day. Plus, the owners are an absolute wealth of information on Chiang Mai, and give some of the most unbiased and informative tips on touring to be found.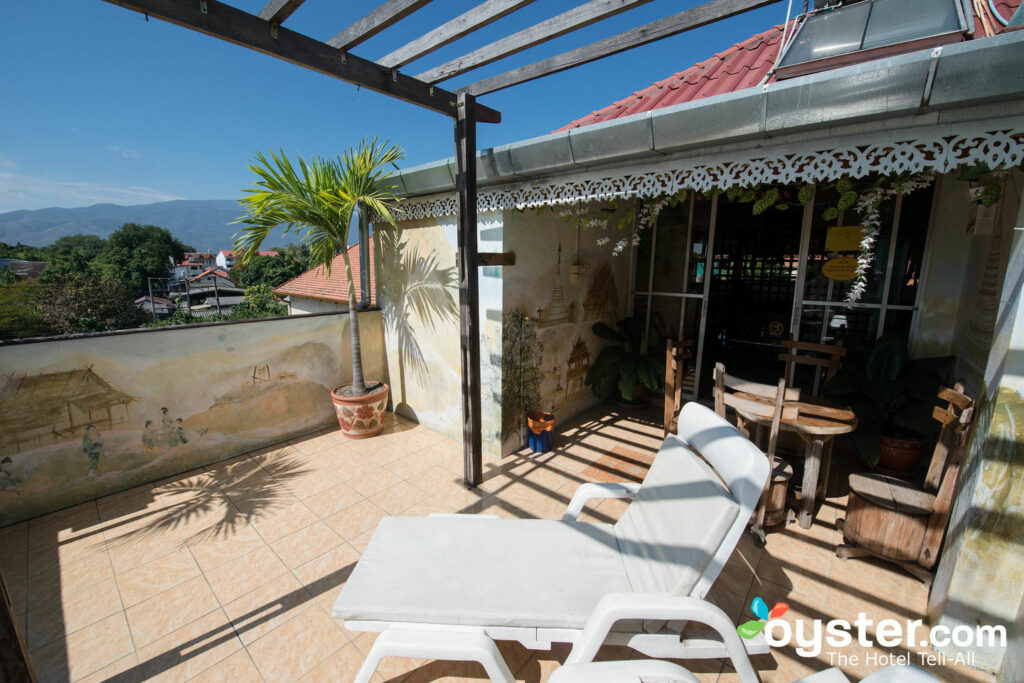 Awanahouse can be found in the same Old City neighborhood as Funky Monkey Guesthouse, and offers the same $12/night rates. Its 16 air-conditioned rooms are tiny and basic, but all come with flat-screen TVs, free Wi-Fi, mini-fridges, and itsy-bitsy balconies. Although the guesthouse is small, it manages to fit in a little covered swimming pool, restaurant, massage room, and a rooftop terrace.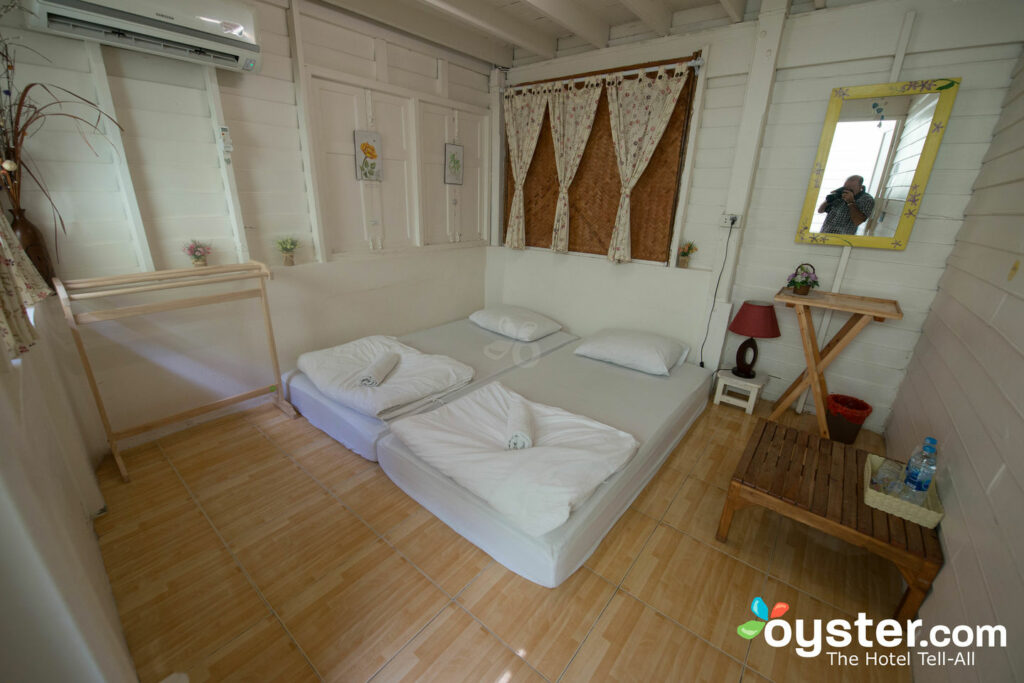 The 10-room Khaosan Baan Thai is a traditional backpackers' budget guesthouse/hostel located near Khao San Road and Phra Athit, by the Chao Phraya River. Rooms have either fans (these are the ones for $12/night) or air-conditioning, with mattresses on the floor; bathrooms are shared. The hotel sits in a quiet alley, and there are plenty of places to eat and drink nearby.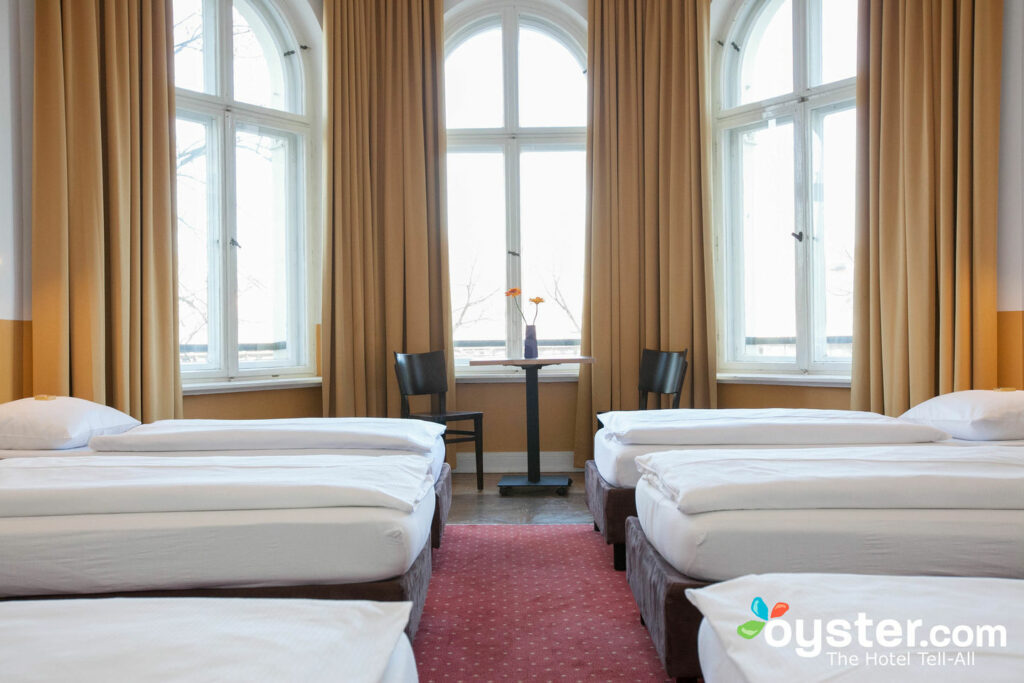 Hostels were created to save travelers money, but some — especially those in Europe — can get quite pricey. That's not the case with the Grand Hostel Berlin, where you can book the most basic shared accommodations this summer for $14/night. Even better, it's actually a cut above the average for hostel accommodations, as its located in a lovely historic Victorian building. There's a hip library bar just off the lobby, and a restaurant and snack bar on-site, too.
A relaxed apartment-hotel, the Papadakis Villas is one of the most adorable properties that makes this list. Located a 10-minute walk from Hersonissos' restaurants and nightlife, it is especially popular with British holiday-goers who can pay as little as $17/night to stay here. The villas' quiet location and low-key feel attract couples and families with older children who plan to spend most of their time at the beach or sightseeing nearby. Rooms are bare bones, but breezy and pleasant.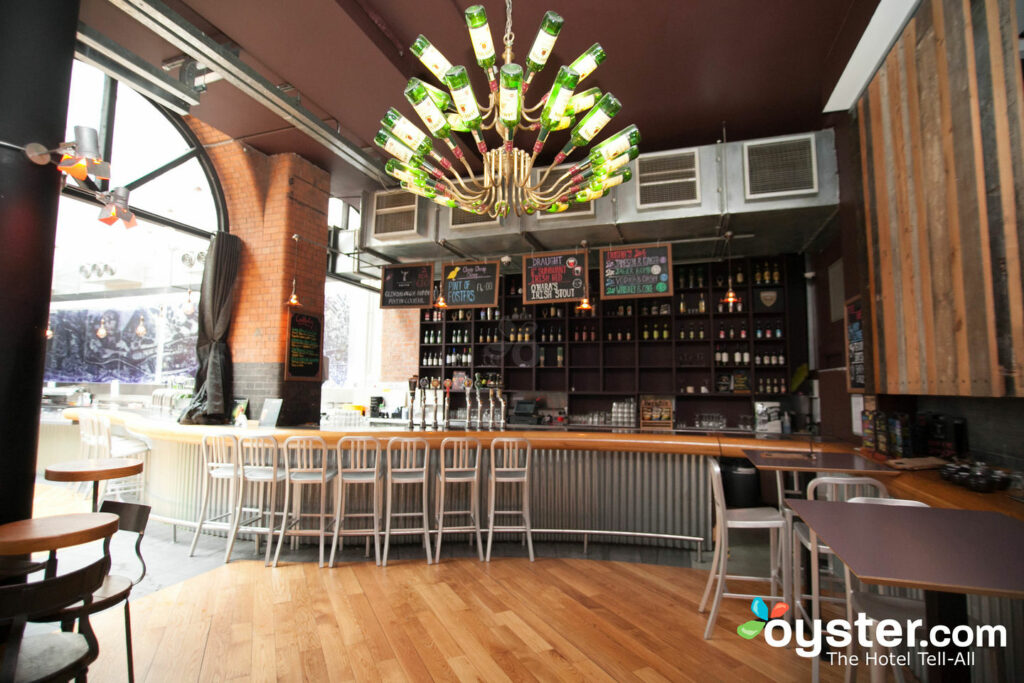 The six-story Generator Hostel Dublin can accommodate up to 540 guests, which is why rates can dip as low as $18/night. Located within walking distance of major tourist attractions, the property features everything from bare basic dorm-style rooms with multiple bunk beds to private suites with their own showers. This property appeals to both the young and the young at heart, with a lively social scene in a popular artsy neighborhood.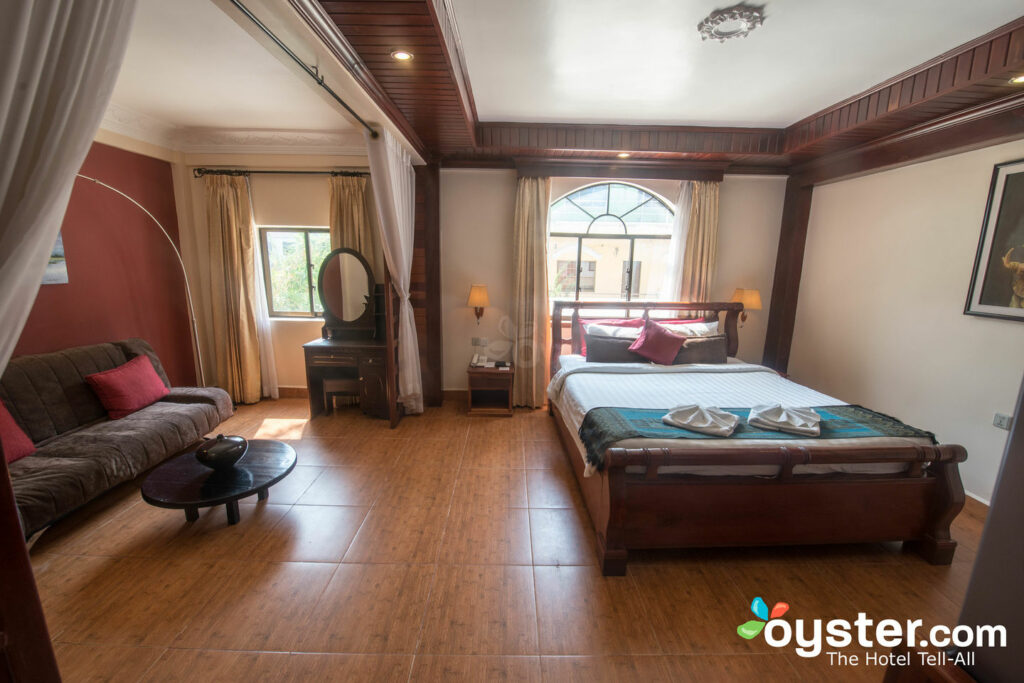 Set just off of central Siem Reap, this a small, 45-room hotel offers easy access to the area's restaurants, bars, and shops, and rooms for just $20/night. Old in-room amenities like phones and tube TVs are showing their age, but free breakfast and free Wi-Fi are welcome touches.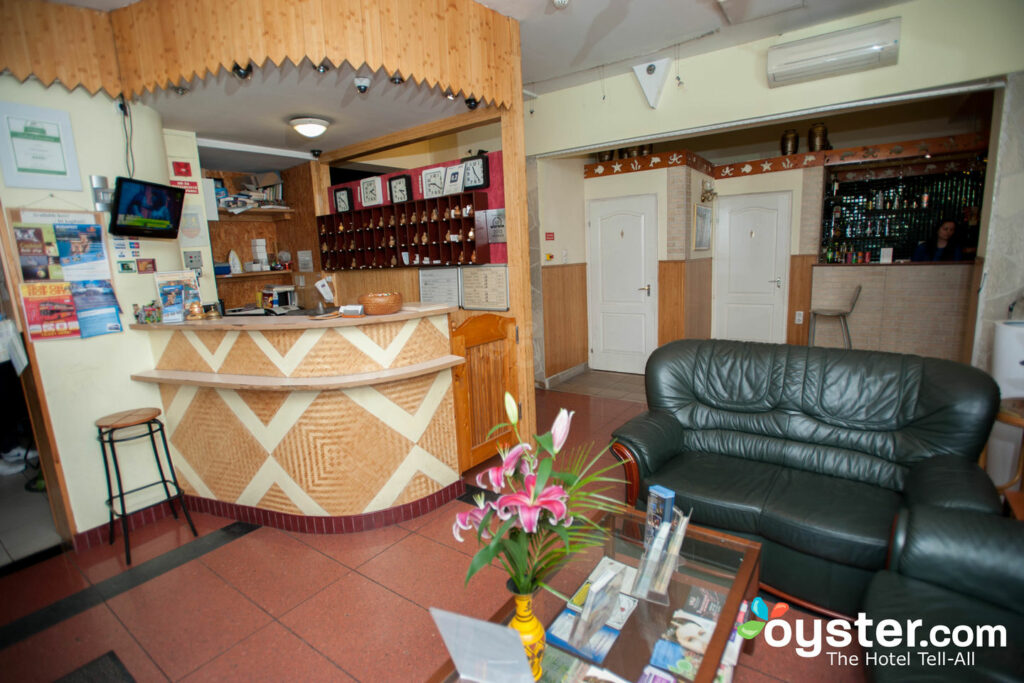 This budget hotel in Budapest offers 36 very basic, dorm-style rooms that receive mixed reviews from guests; many are happy with the accommodations and the low $22 nightly rates, but a number have complained of maintenance issues like water leaks, grungy carpets, and blasting heat. A major advantage of this property, besides the price, is its proximity to a bus line that services the airport directly, and runs frequently.