By Caroline Morse, SmarterTravel
Sometimes, following the masses is a good thing. We crowdsourced reviews in 10 different categories on Amazon to figure out what the best travel products are, according to popular opinion. Let us know if you agree or disagree!
Highest-Rated Luggage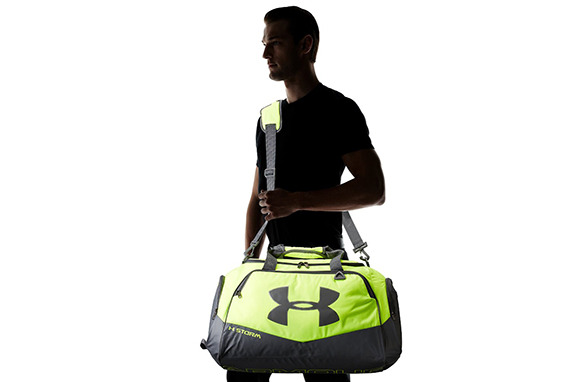 The Under Armour Undeniable Duffle has a water-repellant finish, an adjustable padded shoulder strap, and an expandable pocket for laundry and shoes. Reviewer Teresa says this bag is "perfectly sized and constructed."
Highest-Rated Travel Wallet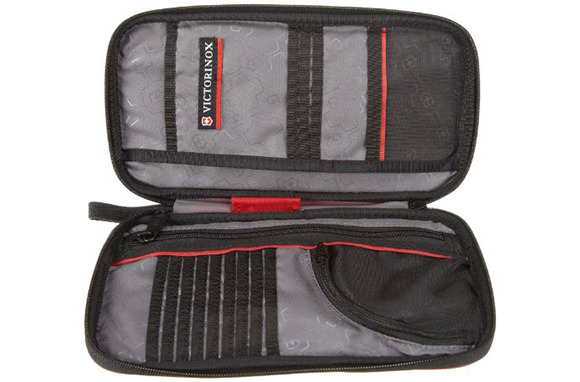 Keep your travel documents and IDs secure and organized with the Victorinox Travel Organizer. Users rave that it's "the best one on the market … It holds two passports and all the other travel-related credit cards you might need. It has two separate compartments, one for emergency USD and another one for perhaps some foreign currency." They also say that "the slot at the back of this organizer was useful for quick access of boarding pass and one passport while going through security clearance."
Highest-Rated Casual Daypack
The TLS Mother Lode Weekender Convertible is guaranteed for life by eBags. Plus, it's got a dedicated laptop compartment and an expansion zipper in case you need more space, and it's carry-on size. Reviewer Yuetiva Deming writes, "I just took a trip for five days and wanted to stick with carry-on and avoid checking fees. Everything fit into the bag perfectly with room to spare; I was able to easily fit two large souvenir mugs and some extras I'd picked up on my trip. I was able to pack things neatly since the bag has a divider in the main compartment, which really helped when my bag went through the X-ray."
Highest-Rated Travel Pillow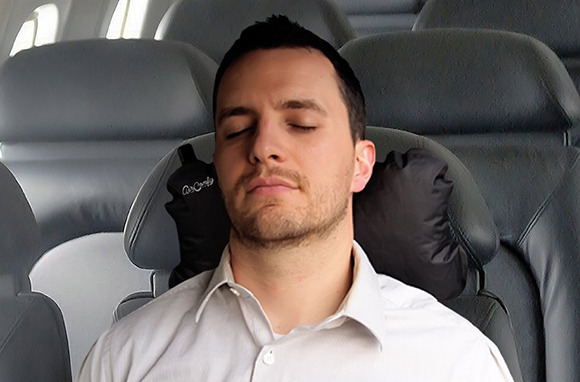 Sleep upright comfortably with the AirComfy, an inflatable travel pillow that can be attached to your headrest to support your head and neck or used as a lumbar-supporting back pillow. This lightweight device is only 6.2 ounces. Reviewer Ally says, "The pillow center cradles the arch in your neck, providing ample support right where you need it. The AirComfy travel pillow had side wings that prevent your head from tilting, so that you won't have to endure neck pain later."
Highest-Rated Packing Organizer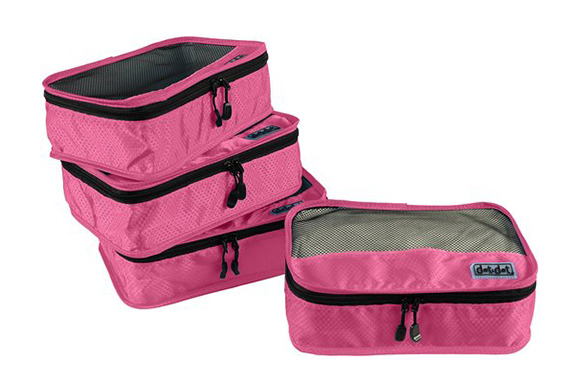 Dot & Dot's Small Packing Cubes keep your clothing, toiletries, accessories, and other items organized in your luggage. Buyer Nic & Kev writes, "All of my friends were so in awe when they saw my cubes, because where they were having to go through everything to just take out one item all of my stuff was organized. With the mesh top, you know exactly what's in your cube."
Highest-Rated Travel Accessory
Perfect for camping or backpacking, the ECOdept Large Microfiber Travel Towel is super absorbent, fast drying, and antibacterial. Plus, there's a zipper pocket in the corner to store your valuables while you're in the shower. It also comes with a breathable waterproof bag in case you have to pack it before it's dry. Lou raves, "I'm a committed festival goer, and a travel towel is essential for a light and space-saving packing. Most of the ones I've bought previously are more like cleaning cloths than towels, but they do the job. The ECOdept towel is quite luxurious—it's a large size, it's exceptionally soft, and I love the vibrant green color! This towel is a clear winner over the others … Given the large size of the towel, the top quality, and the fact that you get a hand towel included as well, this represents really good value. All in all, a clear five stars."
Highest-Rated Travel App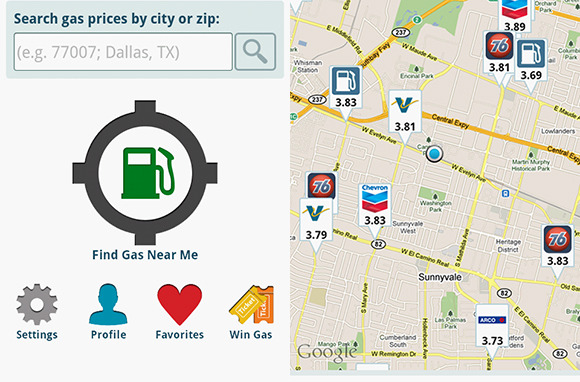 GasBuddy is a free app that locates nearby gas stations and shows you their current prices per gallon. User PoolPatrolInc states that it's "one of the best apps. We all need gas for our vehicles. This is the perfect app to shop around and find the cheapest gas in town. Extremely popular and updated often."
Highest-Rated Eye Mask
The Bedtime Bliss sleep mask and earplug set blocks out light and noise and is shaped to prevent pressure on your eyes (which is important for REM sleep). Shopper Michael Cast writes that the mask and earplugs are "so light you don't even know they're there. They fit so well, following the cheek contours and bridge of the nose that not a 'peep' of sunlight gets in around the edges!"
Highest-Rated Baby Travel Accessory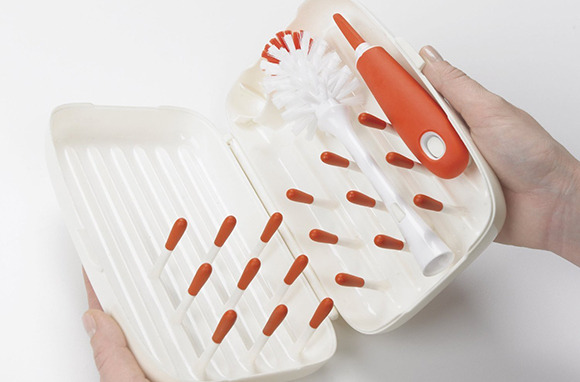 Easily clean your baby bottles while traveling with the OXO Tot On-the-Go Travel Drying Rack with Bottle Brush. The set measures just 3 x 6 x 10 inches and weighs 12.8 ounces. Violet's Run's review states, "I really loved this product. After a week in a hotel of washing/drying on towels and hoping nothing fell on the ground, I saw this in a store and bought it on the spot, despite not having another trip planned for six months. It's perfect. The bottle brush is robust and fits easily in my narrow necked Even Flo traditional bottles … I can see using this well beyond the bottle stage. We always travel with water bottles and coffee mugs."
Highest-Rated Amazon Device Accessory
The OtterBox Defender Standing Case for Kindle Fire doubles as a protective case and a three-angle stand (landscape for typing, landscape for viewing, and portrait). Amy Christine writes, "Love this OtterBox! Perfect fit on the Kindle HDX 7 we purchased in early 2015. My four-year-old daughter uses it and I'm 100 percent comfortable with her carrying it around. This product is quite durable and really protects the tablet. I like the built-in screen cover—no bubbles underneath."
More from SmarterTravel:
More from Oyster.com:
All products are independently selected by our writers and editors. If you buy something through our links, Oyster may earn an affiliate commission.