Showing a diehard art aficionado a list of the most popular museums in the world may spark a long, heated debate. Many museums entice visitors because they've gained a favorable reputation among other tourists. Some, like the Tate Modern, come with a great view and cool design. Plenty are countries' national galleries. And while some connoisseurs will wax poetic about the charms of a small, out-of-the-way collection with few visitors, the must-see institutions on this list house art history blockbusters. Here, we rounded up a list of the most visited museums in the world plus where you can stay nearby.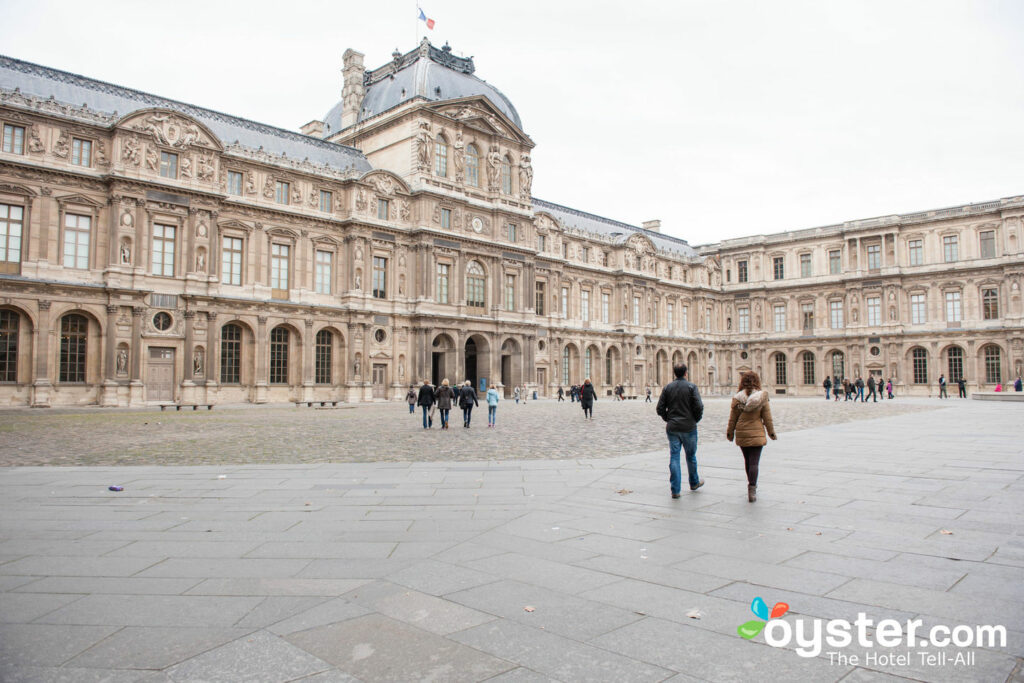 One of the world's largest museums is also one of the most visited, with more than nine million guests each year. Originally built as a fortress that was then converted into a royal palace, the Louvre was redone and opened as a museum in 1793. The permanent collection features 380,000 works that span over 15 acres. Of course, not all masterpieces are exhibited at the same time. Experts have estimated that it would take an art lover about 100 days to see every piece in the museum, even if they admired each work for no more than 30 seconds. While the collection includes European, Islamic, and Near Eastern arts and antiquities, the most famous image in the museum may be Leonardo da Vinci's "Mona Lisa." Other iconic works also include Eugene Delacroix's "Liberty Leading the People" and Albrecht Durer's "Portrait of the Artist Holding a Thistle."
Where to Stay: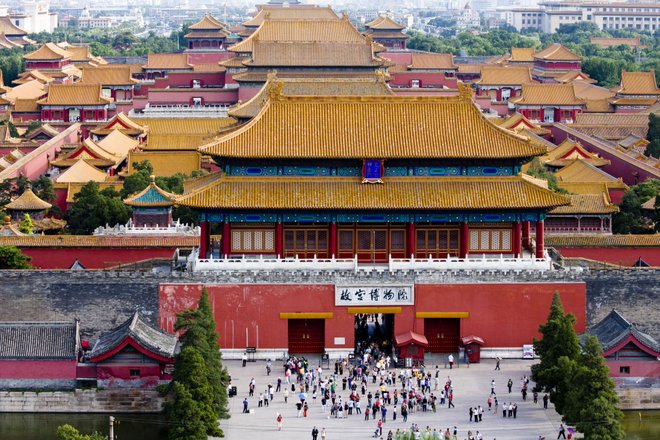 Although Beijing's Palace Museum welcomes 14 million visitors per year, it's unclear whether that number will stay as is. Officials have promised to cap the number of guests to 80,000 a day in order to improve the overall experience and help support restoration efforts. Built in the early 15th century, the museum overlaps with the Forbidden City, which was home to Chinese emperors from the Ming dynasty to the early 20th century's Qing dynasty. The palace includes several ancient structures, such as the Hall of Supreme Harmony and Hall of Preserving Harmony. Approximately one million artifacts are housed in the rooms, including statues, scrolls, porcelain, paintings, silk tapestries, and furniture. Among the major works is a 47-foot Yuan fresco originally designed for a Xinghua temple. And as the buildings are renovated, workers continue to uncover new antiquities on the property, such as a couplet written by Emperor Xianfeng on the back of a painting by Qing dynasty artist Gu Quan.
Where to Stay:
Sir Hans Sloane, who founded the British Museum in 1753 primarily with work from his own collection, is famous for a few things: 1) As a doctor, he treated Queen Anne and kings George I and II. 2) His collection, which he bequeathed to Britain, included 71,000 books, antiquities, and other objects. 3) Chocolate milk? He invented it. Today, the British Museum features over eight million objects and about 80,000 are regularly displayed. Each year, more than six million visitors walk through the museum, which stands at its original location in Bloomsbury and has been expanded numerous times. The collection includes many famous works from around the world, including the Rosetta Stone (a bust of Rameses) and an Easter Island statue. The most controversial pieces, however, are the Parthenon sculptures (also known as the Elgin Marbles). They were procured when the Ottoman Empire ruled Greece. Since gaining independence, Greece's government has requested the return of these sculptures several times, but so far to no avail.
Where to Stay: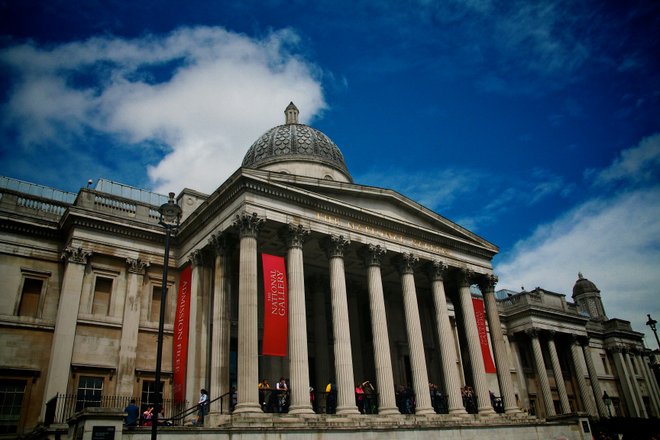 The National Gallery in London was created when businessman John Julius Angerstein passed away. His heirs planned on selling his collection of paintings that included works by Rubens, Rembrandt, Raphael, and Velasquez, but the British government decided to buy the art and open a museum that was free to the public. They first held it in Angerstein's house and then in another location, which became the current National Gallery. Since it opened its doors in 1824, The National Gallery has expanded to more than 11 acres. Today, it welcomes six million visitors per year and features pieces by Leonardo da Vinci, Van Gogh, and Titian. Beyond showcasing great art, one of the establishment's missions is to educate the public with tours and classes.
Where to Stay: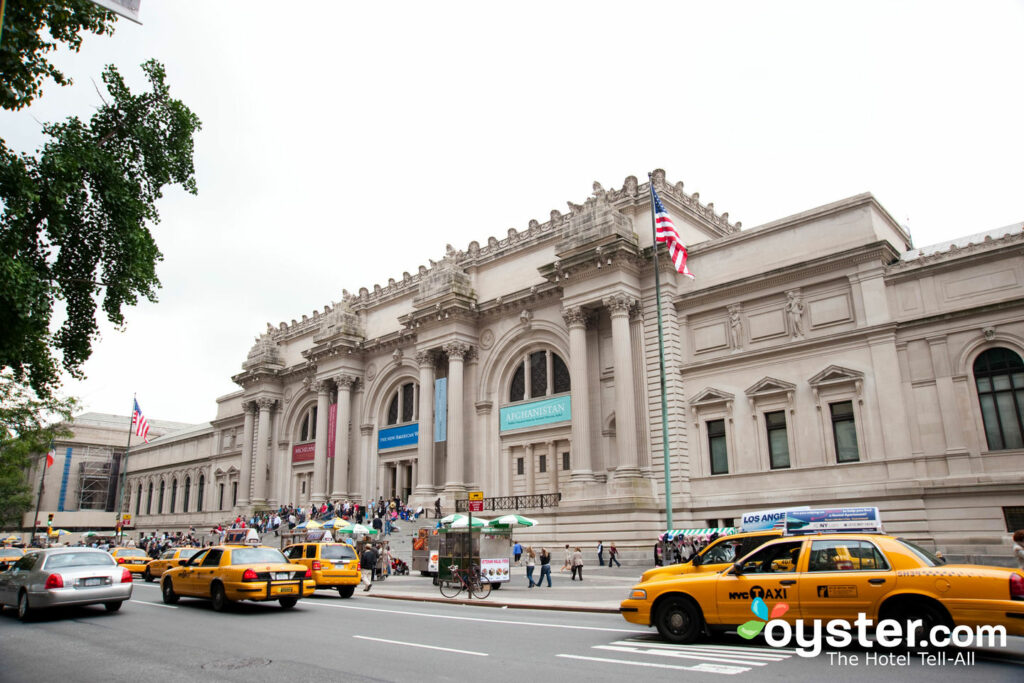 Today, New York's Metropolitan Museum of Art features over two million pieces exhibited across two million square feet. But this wasn't always the case. The collection started in 1870 with a more humble offering of 174 European paintings and a stone sarcophagus. Today, Egyptian antiques, medieval armor, and some of the most ornate clothing ever sewn can be viewed within the building's walls. In addition to paintings by Vincent van Gogh, Gustav Klimt, and Jackson Pollock, the space also houses the world's oldest surviving piano (from 1720), an Iranian storage jar that dates back to 3700 B.C., and a secretary cabinet that once belonged to Marie Antoinette. Each year, more than six million visitors pass through the doors here. And plenty of movie fans have also witnessed the collection while watching films like "When Harry Met Sally," "The Thomas Crown Affair," and "The Nanny Diaries."
Where to Stay:
The origin of the Vatican Museums can be traced back to one major discovery. In a vineyard near the Vatican, some workers stumbled upon the statue of Laocoon and His Sons, which was once famously praised by ancient Roman writer Pliny the Elder. Pope Julius II bought the statue from the vineyard owner and one month later, put it on display in Vatican City. In the 500 or so years since that unveiling, the Vatican Museums have expanded to 54 galleries that feature beauties like the Sistine Chapel ceiling by Michelangelo and "Stanze di Raffaello" by Raphael. Today, six million annual visitors come to marvel at all it has to offer. By some estimates, the Vatican Museums, which extend nine miles, house the world's largest collection of art. Of course, not all of it is on display at once. The exhibits also include the Gallery of Maps, the Gallery of Tapestries, and the Borgia Apartments, which were once home to Pope Alexander VI.
Where to Stay:
Few museums have gained popularity as quickly as the Tate Modern. Founded in 2000, the modern art haven welcomed five million visitors in its first year. Many of those people undoubtedly came to the see the building, which was converted from a mid 20th-century power station for $175 million. The result is a space with cavernous ceilings and details from its industrial history. The Tate Modern's collection includes work by Auguste Rodin, Paul Klee, Pablo Picasso, and Cy Twombly. It also offers a postcard-perfect view of St. Paul's Cathedral, which sits parallel to the museum. In between the two lies the Millennium Bridge, one of London's big tourist attractions. In other words, the artwork is just one of several reasons nearly six million people make the trip to this museum each year.
Where to Stay:
Closely associated with Beijing's Palace Museum, Taiwan's National Palace Museum has its roots in the Chinese Civil War and Japan's invasion of the mainland. Before Japan's invasion, China's civil war pitted the Nationalists (led by Chiang Kai-shek) against the Communists. During the invasion, it appeared that the Beijing Palace Museum's artifacts might be taken by Japan. In response, Chiang Kai-shek had thousands of pieces moved to Shanghai and eventually Taipei. This planted the seed for the National Palace Museum. The collection now features 700,000 artifacts, including Qing and Ming dynasty furniture, rare books, ceramics, carvings, and a piece of jade that's carved to resemble cabbage. Many even consider the National Palace Museum, which annually welcomes almost six million visitors, to have the finest collection of Chinese art in the world.
Where to Stay:
Founded by former Secretary of the Treasury Andrew W. Mellon, the National Gallery of Art had a tempestuous start. During World War I, Mellon started collecting paintings and eventually founded a trust with the intention of creating a national art gallery. However, when the trust bought 21 paintings from St. Petersburg's State Hermitage Museum, including Raphael's "Alba Madonna" and Titian's "Venus with a Mirror," the government accused it of skirting tax laws. Still, Mellon made the offer to open the National Gallery of Art and donated the money (through the trust) to construct the building. What did Congress do? They accepted the gift and the new museum was built on the National Mall. Today, the collection features everything from medieval to contemporary work by Pablo Picasso, Henri Matisse, Andy Warhol, and Roy Lichtenstein. One major highlight is "Ginevra de' Benci," the only painting by Leonardo da Vinci that's on permanent exhibition in the Americas. Given this, it's no wonder almost four million art fans walk through the gallery each year.
Where to Stay:
With a collection that ranges from the Paleolithic era to recent history, the National Museum of Korea exhibits antiquities, artwork, crafts, and more. The most recent building, which opened in 2005, sits on a plot of land that was formerly a golf course. Inside, the floors are divided into prehistory and ancient history, calligraphy and painting, and sculpture and crafts. Some noteworthy pieces include a fifth-century gold crown, a seventh-century bronze Buddha statue, an ornate 12th-century incense burner, and a 14th-century model of a 10-story pagoda built by monks. In addition to the exhibitions, families can also picnic in the park — another reason why approximately three-and-a-half million visitors stop by each year.
Where to Stay:
Related Stories:
All products are independently selected by our writers and editors. If you buy something through our links, Oyster may earn an affiliate commission.