Bachelor parties, celebrity performances, and 24-hour casinos all bring millions of visitors to Vegas each year. And yes, Sin City may be known for raging clubs and shotgun weddings, but the affordable rates, excellent food scene, and consistent presence of high-profile performers like Elton John make it a solid getaway destination despite the reputation -- or as a bonus to it, depending on your view. While we've told you about the best luxury hotels and kid-friendly stays in Vegas, now we want to share the most popular resorts here among Oyster.com users. Check out the top 10 list and let us know where you like to stay in Sin City!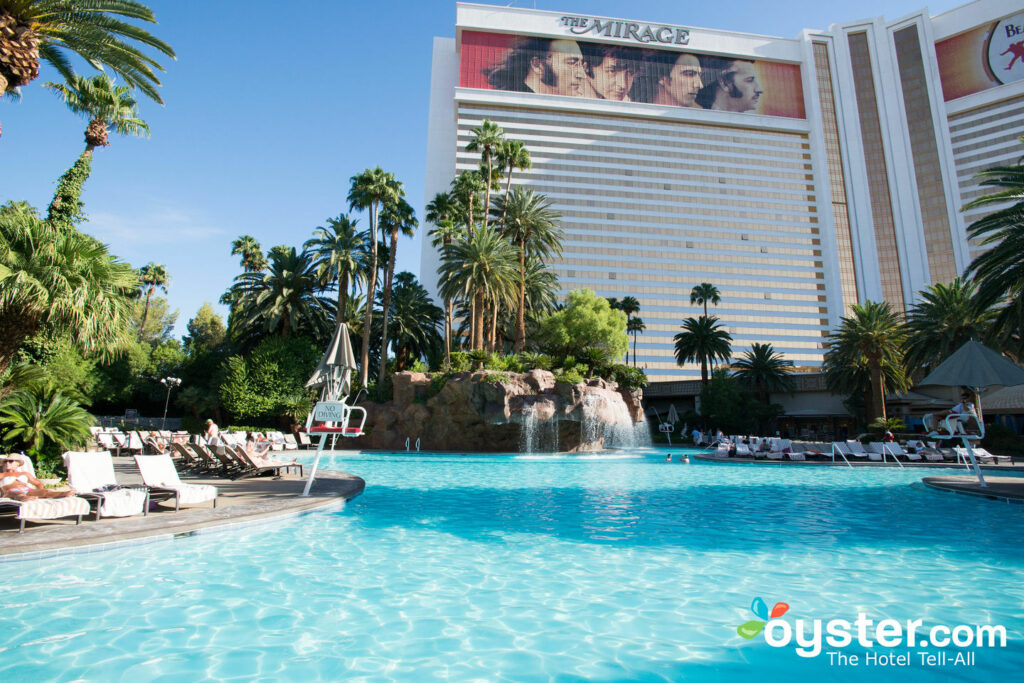 An elder statesman among the Strip's megaresorts, the 3,044-room Mirage relies less on thematics and a booze-fueled party scene for its appeal — opting instead to emphasize comfortable, well-designed rooms, an enormous pool, diverse dining options, and attentive service. Attractions, from a giant volcano to Cirque du Soleil's "Love" to a wildlife sanctuary, are aimed at a multigenerational clientele.
Grand is the operative word. The biggest hotel (by room count) in Las Vegas has the biggest casino in town, many of the best restaurants, an enormous and fun pool complex, and a huge range of on-site entertainment options. But the MGM Grand is so big and diverse that everyone — yes, everyone — can find what they want, even if the service is unexceptional.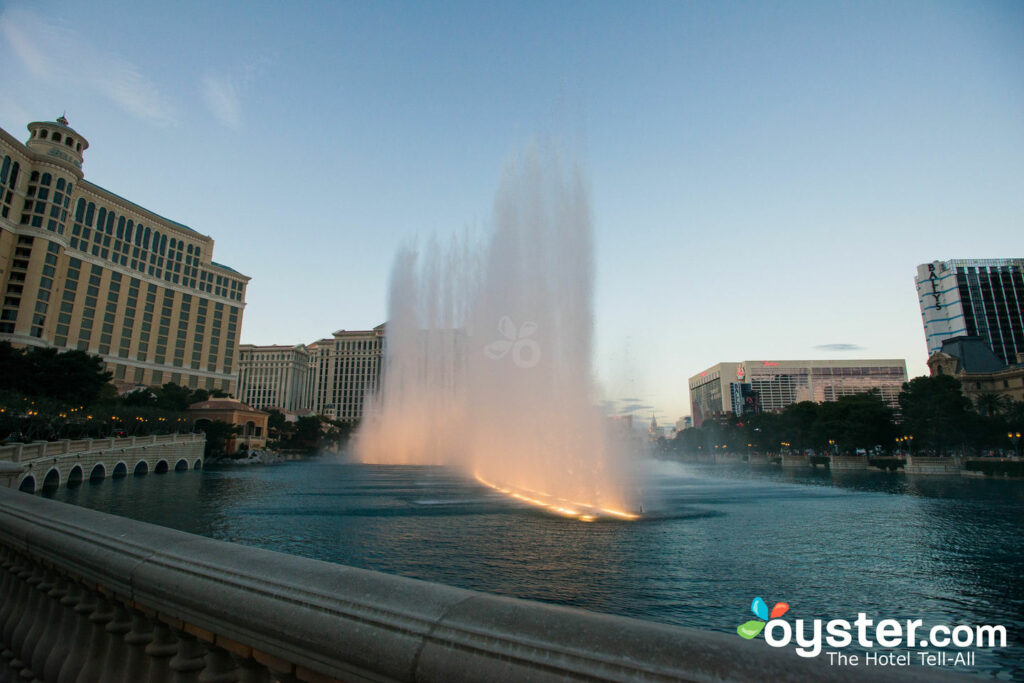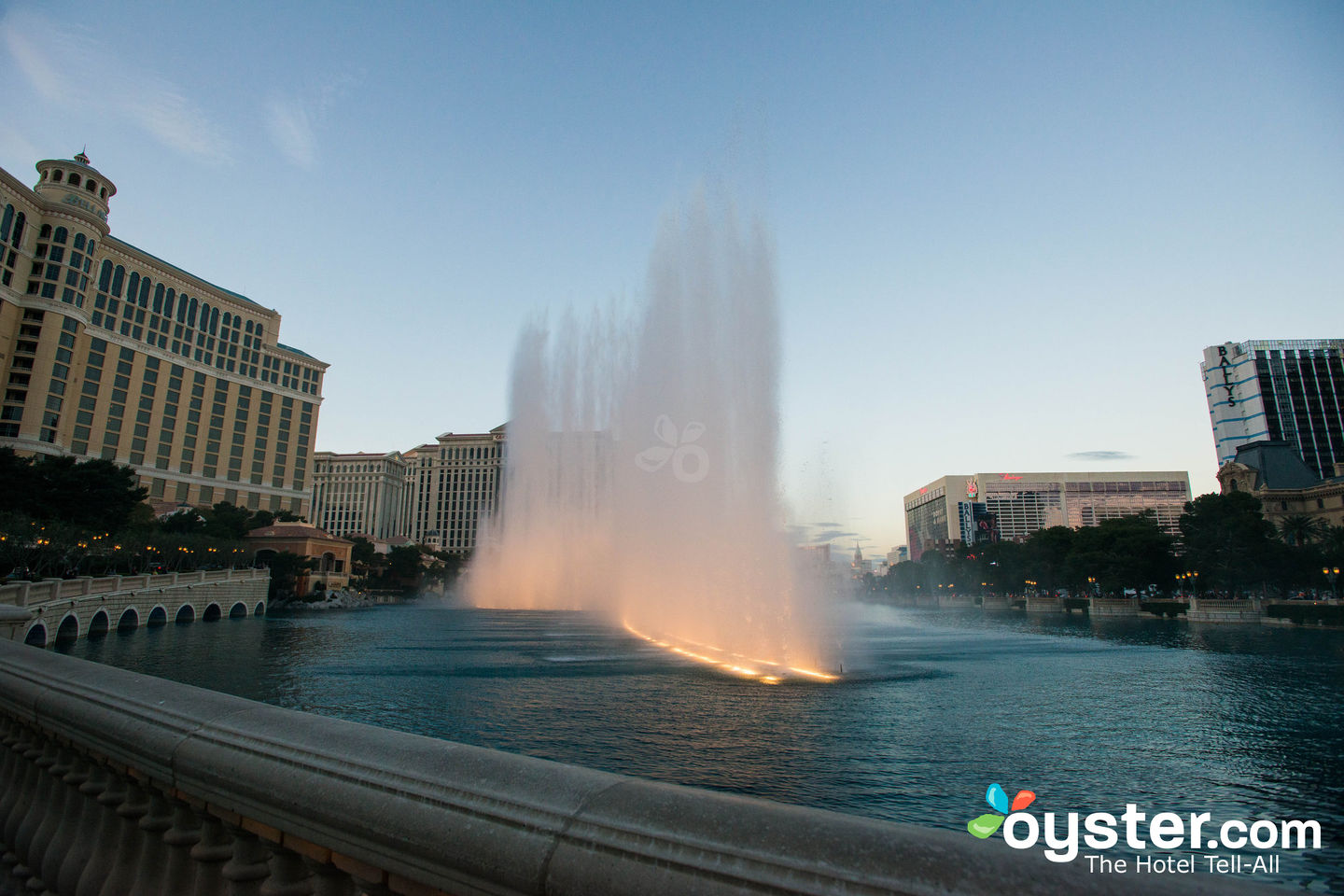 This 3,933-room Italian "villa" is the embodiment of Vegas luxury. The elaborate Italian-themed courtyard is one of many highlights, with five swimming pools, elaborate sculptures, and fountains. Rooms at the Bellagio are sophisticated and contemporary, and all have marble bathrooms with separate glass showers and soaking tubs. Guests (mostly couples, and a healthy dose of families and business travelers) will find formal room service, a superb fitness center and spa, and the best buffet on the Strip; attractions such as the indoor botanical gardens and the dancing fountains are world-famous. Cirque du Soleil performs here, and the massive gaming floor is one of the best in Vegas.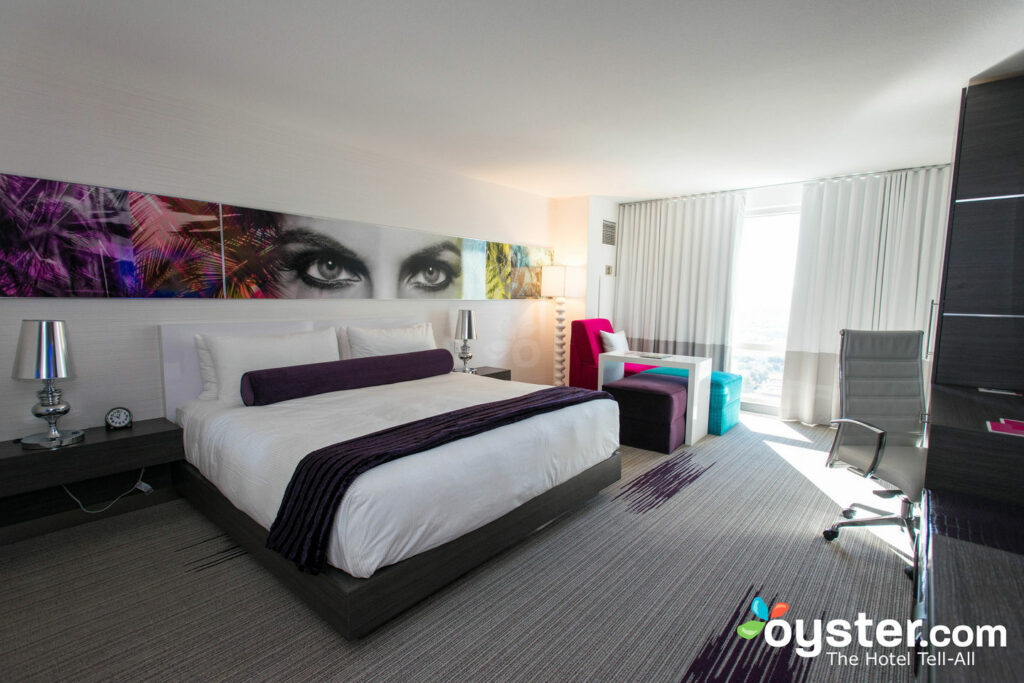 This three-tower, off-the-Strip hotel is known for its crazy parties and celebrity stopovers. The Palms features 428 sleek rooms with up-to-date technologies; numerous popular clubs, and two large pool areas. But while there are some good restaurants, the food is not a main attraction, unlike at similarly priced Strip centerpieces.
The giant, 3,215-room Mandalay Bay offers more for kids — wave pool, streaming lazy river pool, shark aquarium — and plenty for adults — quality spa, lively bars, premier cuisine — but the constant crowds, long lines, airport noise, and a slightly cut-off-from-the-Strip location make it a slightly less attractive mid-tier luxury option.
For the price, the Golden Nugget is a steal, provided you don't mind staying in Vegas' older downtown neighborhood instead of the newer, livelier Strip. In exchange for giving up the prime location, guests can enjoy clean, well-appointed rooms, excellent service — and a top-notch pool complete with a shark tank.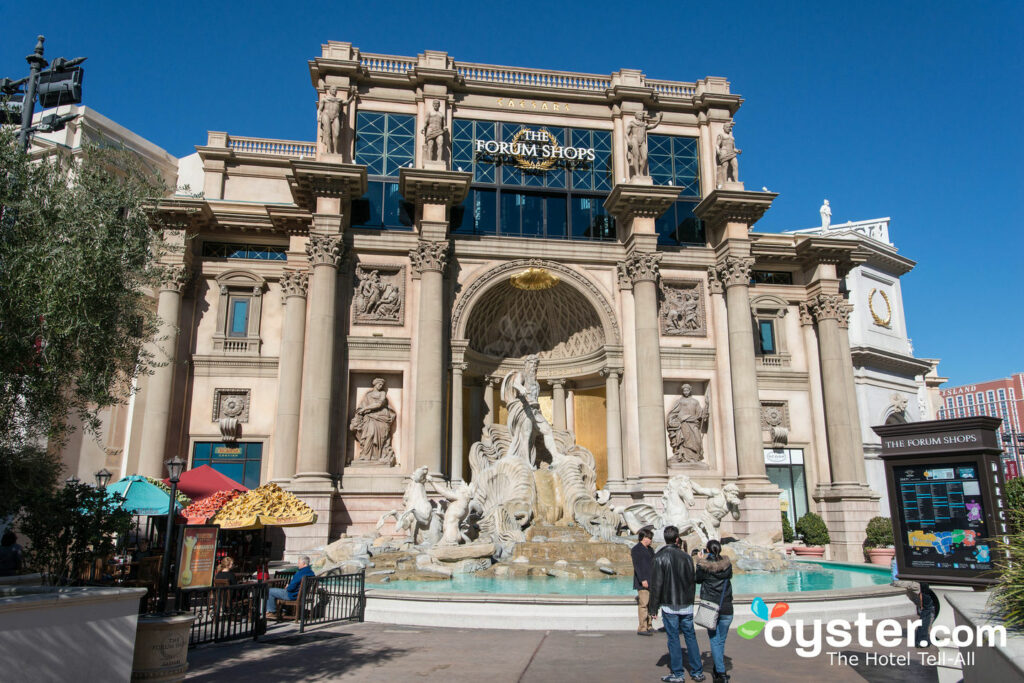 Since 1966, the 2,419-room Caesars Palace has defined excess on the Strip — a massive spa with Roman baths; elaborate mosaics and classical architecture around the pools; one of the biggest casinos in Vegas. But base-level "Classic Rooms" are smaller, more drab, and older than the Vegas norm. However, you can upgrade to a more recently renovated room.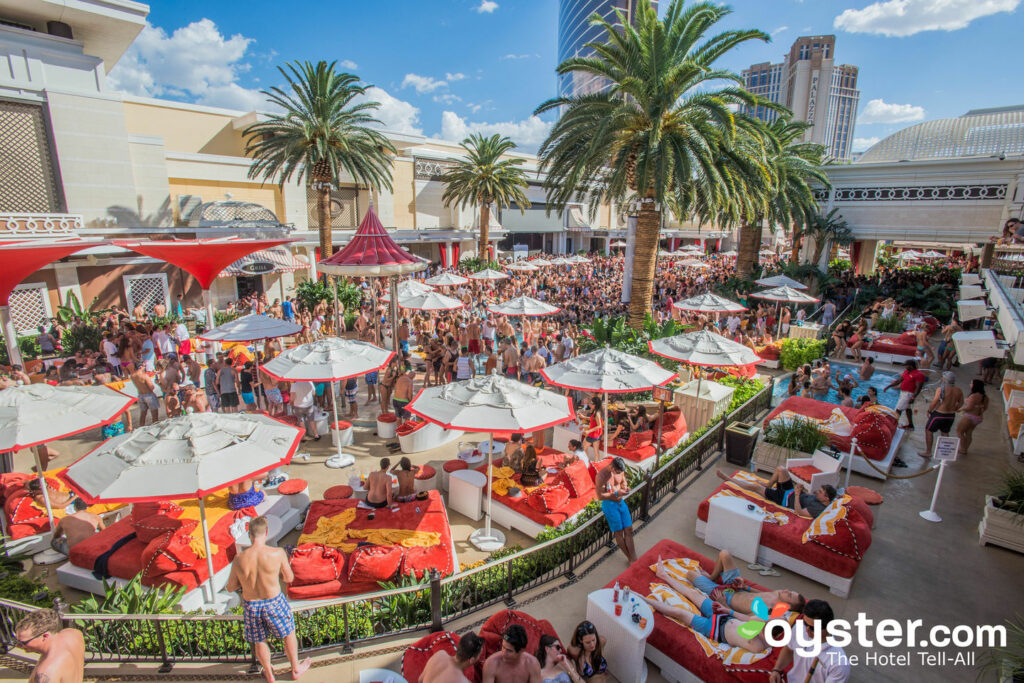 Opened in December 2008, the 2,034-room Encore is about pure opulence; not surreal, family-friendly showmanship. Its giant rooms one-up even the Wynn's (Encore's sister next door) and include such snazzy features as bedside curtain control, beautiful design, and an enormous bathroom. The rooms stand toe-to-toe with the Palazzo's and The Delano as the best in Vegas.
The swank Hard Rock is off the Strip, but it knows how to throw a party — Rehab, Vegas' best pool party; go-go dancers in the casino; live music at The Joint; partying at Vanity nightclub; stylish cuisine at Nobu or Ago. Base-level rooms are smaller than some of the other luxury hotels in Vegas, especially the bathrooms. But the rooms in the Paradise Tower (opened July 2009) and HRH Tower (opened December 2009) are still gleaming.
This 2,000-room-plus property has the requisite theme (New York City) and some kid-friendly features (roller coaster, big arcade). The New York-New York Hotel was refreshed in 2011, giving rooms a more modern look with refreshed bedding and furnishings. The pool and spa also got a renovated, theirs in 2013, making it a pretty nice option for travelers on a budget. Low rates and inexpensive dining options also make it a reasonable choice for families looking to stay cheaply on the Strip.
Related Links:
All products are independently selected by our writers and editors. If you buy something through our links, Oyster may earn an affiliate commission.