You might expect a European vacation to be expensive -- and it could be -- but there are plenty of ways to visit the continent on a budget. We took a look at Oyster.com data and found that average prices for rooms across Europe last year ranged from $130 to $300, depending on the country. Here, we name the 15 cheapest European destinations by average hotel price according to our own numbers. Keep in mind that there's a whole spectrum of hotels that range from ultra-luxe to bottom-line budget in each destination, so you can choose a place to stay that fits your specific needs.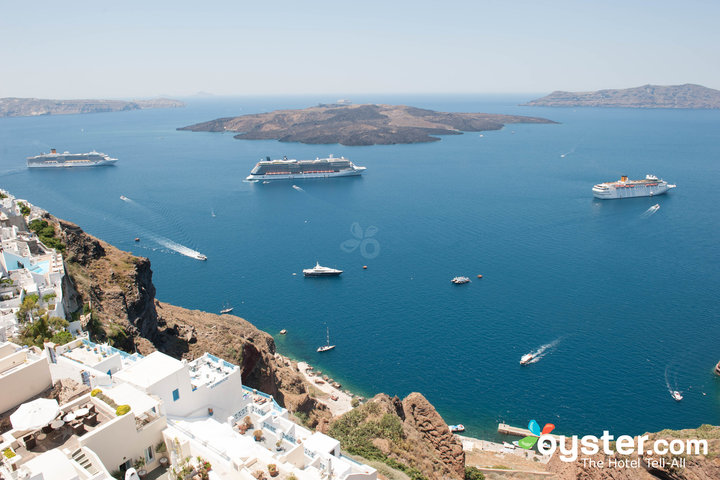 When thinking about Greece, images of cerulean seas, white sand beaches, and ancient structures probably come to mind. While the airfare can be pricey, Greece itself can be affordable. Try going in the autumn or spring (the off seasons) and picking a destination where you can save. Though the average hotel rate for Greece as a whole is $297, you can value rooms in Athens during the summer peak for less than $100 per night. From wonderful shopping to some of the most iconic ancient buildings in the world (the Acropolis and the Parthenon among others), Athens also has beautiful public parks and world-class museums such as the National Archaeological Museum and the Acropolis Museum. And if staying in Athens, you aren't just stuck with the city. Beaches are a short drive away, and ferries regularly depart to gorgeous islands, including Santorini, which—though known for its luxury hotels—can also have some surprisingly great hotel deals.
Discover our picks for value hotels in Santorini.
With crazy airfare sales, Iceland is all the rage in the travel world. While room prices clicked on averaged $296 per night last year among Oyster.com users, there are plenty of hotels that cost less than $100. The time of the year is a big factor in pricing. Opt for visiting in early spring, late fall, or winter for the best discounts, as the peak season starts in May and runs through October. Though Iceland only has a few hours of daylight in the colder months, this gives you a chance to chase the Northern Lights. Hiring a guide or joining a tour would be the most effective in your search, but you can rent a car and search yourself to make it more affordable. Of course you won't need a car if you plan on just staying in Reykjavik (where you can find free tours, museums, and landmarks to enjoy such as Hallgrímskirkja, the majestic church), but there are so many natural wonders to visit across the island country, many of which don't cost a thing to explore. Consider driving out to the black sand beach of Reynisfjara and the three national parks, Vatnajökull, Þingvellir, and Snæfellsnes.
Discover our picks for value hotels in Iceland.
Though France had an average nightly rate of $283, a trip to Paris can be done on a budget. The capital city, which has been dubbed the most romantic in the world, has a plethora of museums and monuments, some of which are free to the public. Walk around as much as you can and take in the stunning architecture, from the iconic Eiffel Tower to the Gothic Notre Dame cathedral to the basilica of Sacré-Cœur. Visiting in the summer might mean higher hotel rates, but there are many free concerts and festivals to take advantage of. Consider staying on the outskirts of town—with the metro, it shouldn't take you more than 20 minutes to get to the center of the city.
Discover our picks for value hotels in France.
If you haven't been to Italy yet, now is the time to visit. While Rome and Venice might be two of your top choices, you can save a bit more by visiting Florence (the city home to many masterpieces of Renaissance art and architecture). As a whole, Italy's average hotel rate was $265, but save your euros and search for a less expensive option. If you make Florence your home base, you can visit Cinque Terre (five picture-perfect, centuries-old seaside villages on the rugged Italian Riviera coastline) in a day; just allow yourself four to six hours of roundtrip travel time.
Discover our picks for value hotels in Florence.
This seaside country along the Adriatic has its fair share of picturesque destinations. Known to "Game of Thrones" fans as King's Landing, the city of Dubrovnik, where the show is filmed, is a great place for an affordable trip. Though Croatia's average hotel rate was $236 per night, you can find plenty of accommodations well below $100 in the walled city. If you're looking for a leisurely way to see the rest of the country, consider taking the slow, but scenic ferry trip along the coast—it only costs about $5.
Discover our picks for value hotels in Croatia.
Known for canals, tulip fields, windmills, and cycling on warm summer days, the Netherlands can still be enjoyed in the winter, and since the season is off-peak, it's a great time to visit if you want to save money. Amsterdam, for example, is charming with a layer of snow dusting the cobbled streets. The city's 60 miles of canals can be even more picture perfect when frozen—if you're lucky you might even be able to skate on them. Hotel prices in the Netherlands averaged $224 per night, but if you want to travel to Amsterdam before summer, you'll find our favorite value hotels with lower prices around $100.
Discover our picks for value hotels in Amsterdam.
With an average price of $205 last year, hotel rooms in Denmark can be surprisingly affordable. Your first thought might be to stay in Copenhagen, which certainly is a major tourist destination in the country. With scenic canals, dazzling palaces, and a thriving design scene, the capital is a great choice for a Danish journey. But consider other cities, too, like Aarhus, which is the 2017 European Capital of Culture.
Discover our picks for value hotels in Copenhagen.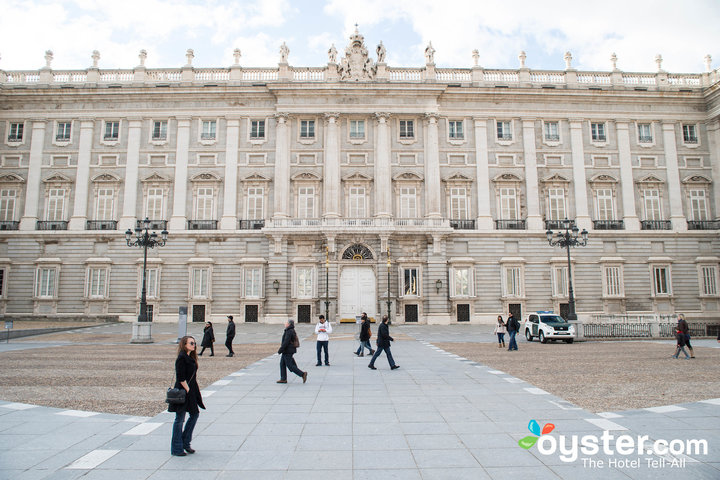 Spain's capital, Madrid, is filled with culture. Find art by Picasso, Velázquez, Goya, and Dalí in the vibrant city's top-notch museums—the Prado, the Thyssen-Bornemisza Museum, and the Reina Sofía, among them. Save some money by visiting these institutions during their free entry times. If you enjoy the outdoors, Madrid has green spaces aplenty. The city's massive Buen Retiro Park was once a retreat for the Spanish Monarchy. You'll find marble monuments, manicured lawns, abundant greenery, and also the beautiful Palacio de Cristal, a glass-and-metal structure that was built in 1887 and currently hosts art exhibitions. While the average nightly hotel price for Spain comes in $197, if you're flexible in your search, you'll be able to find rates at around $100 with values hotels.
Discover our picks for value hotels in Madrid.
7. United Kingdom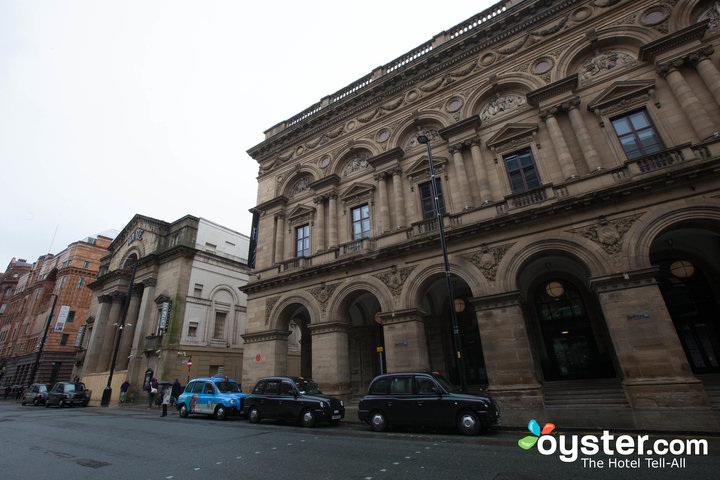 Just a 2-hour train ride from the expensive U.K. capital, London, Manchester is a major city with a rich history and contemporary vibe. Whether it's a big football match (the city is home to Manchester United and Manchester City) or an annual festival (there are several music and community events, including a noteworthy Pride), there's always something to see and do in Manny.
If you're a music lover, you're in the right city. Known as the music capital of the north, the cool Northern Quarter neighborhood is perfect for rummaging through record shops, vintage stores, and the famous Afflecks Palace (which was the place to shop during the city's golden music era of the late '80s and early '90s). Any big pop and rock fan should visit the Salford Lads Club, a sports club immortalized on the album cover of The Smiths' 1986 "The Queen is Dead." A nightlife must? Check out a gig at Matt and Phreds. A Manchester institution, it is the only jazz club in the city, but it now plays all sorts of music. Jamie Cullum and Adele performed there before they became international stars.
The average room rate in the U.K. was $188 among Oyster.com users, which is roughly what you'd pay for the Radisson Blu Edwardian Manchester. Though it might be a slight splurge, the historic heritage building is situated in a prime city center location, and has had some impressive 20th-century moments, from Churchill speeches to musical performances by ABBA, Dame Shirley Bassey, Louis Armstrong, and the Sex Pistols. As with other cities, however, there are plenty of cheaper options in the $100 range.
Discover our picks for value hotels in Manchester.
Portugal has it all—a rich history, beautiful beaches, and a robust wine region. With hotels costing $176 per night on average, why not make this Iberian country your next trip? Lisbon has all the amenities of a major metropolitan city with hotels costing a fraction of the prices you'll find in other European capitals, like London and Paris. Head south to the Algarve for beaches and north to the Douro Valley for wine.
Discover our picks for value hotels in Lisbon.
Though the average nightly price of Cyprus hotels is already a (relatively) low $166, there are oceanfront properties for as low as $30. But if mountains are more your thing, the island nation has the Troodos range, which was once a major center of Byzantine art and architecture. Tour the many historic villages and churches here. Travelers should be aware, though, that there are two geopolitical regions of the country—the south, affiliated with a Greek majority, and the north, which is occupied by Turkish forces. Currently, Turkey is the only country that recognizes the northern district as the Turkish Republic of Northern Cyprus.
Rates in Germany were an average of $154 in 2016. Recognized as one of the few European capitals that can be experienced on a budget, Berlin is perfect for a value vacation. You can easily find an accommodation from anywhere from $75–$100—or less, if you search hard. With a unique and thriving cultural pulse, Berlin has a vibrant, renowned art scene, and legendary nightlife where parties very often continue on through sunrise. Iconic sights in the city include the Brandenburg Gate, the Jewish Museum (one of Berlin's most frequented museums), the East Side Gallery (a section of Berlin Wall now used for street art), and the Berlin Cathedral.
Discover our picks for value hotels in Berlin.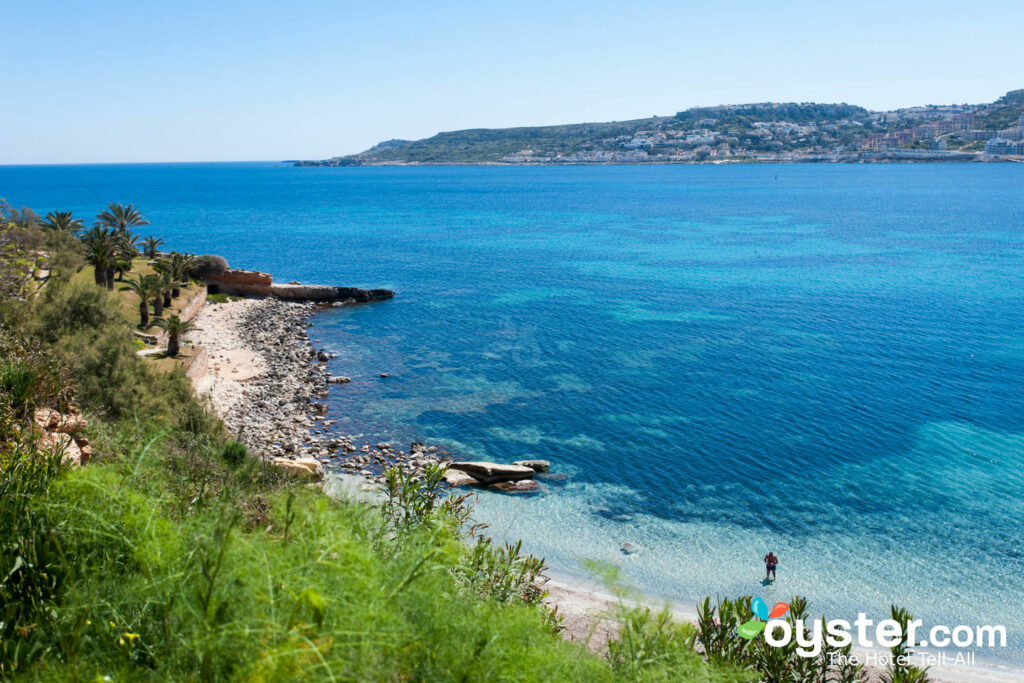 Another great vacation destination to take advantage of the current euro to dollar exchange rate is Malta. Clear blue waters surround this Southern European archipelago where the sun shines more than 300 days out of the year. There are 7,000 years of history in Malta, making for a massive number of historic sights such as temples, Roman catacombs, and medieval towns. With an average hotel price of $146, it's easy to find scenic properties with tropical gardens and terraces overlooking the Mediterranean for under $80.
Discover our picks for value hotels in Malta.
Belgium ranks highly on our list of affordable European destinations, with an average nightly rate of just $136. Brussels, its capital, is a great spot to make your base. Antwerp, Ghent, and Bruges are all just a short train ride away, and they make for great day trips. While in Belgium, be sure to sample some of the country's top delicacies: Chocolate, waffles, and frites (fries).
Discover our picks for value hotels in Brussels.
1. Czech Republic
With the lowest average room price in Europe according to last year's data—$133 a night—the Czech Republic tops our list of affordable getaways. The medieval city of Prague has been attracting more visitors than ever before, but it's still among the more inexpensive cities in Europe. The Czech capital offers so much for travelers, and much of it is free, from admiring the grand castle that overlooks the city, wandering the cobblestone streets that lead to a picturesque Old Town, and watching the winding Vltava river that frames the city. Traveling by foot or on public transportation will help you appreciate the city's beauty, and save you on expenses as well. Also, avoid summer travel as it will be peak season for Prague.
Discover our picks for value hotels in Prague.
WATCH: Amazing and Affordable European Destinations
https://www.youtube.com/watch?v=VuVwzQ6_Mjc
You'll Also Like:
All products are independently selected by our writers and editors. If you buy something through our links, Oyster may earn an affiliate commission.