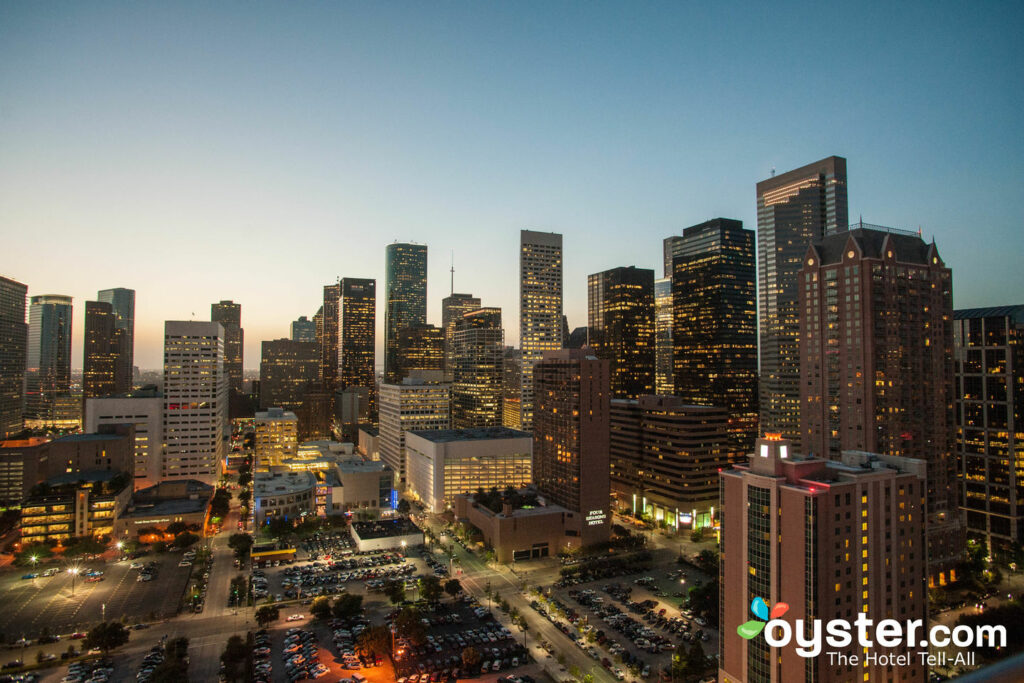 As the fourth most populous city in the nation, Houston has many diverse offerings available to visitors. A sprawling city, the Texan locale is home to exquisite museums, yummy food (from small taco stops to Japanese hot spots), fashionable shops, and plenty of green space that would make you think you're in Central Park (just without all the congestion). With new exhibits, a hip growing district, a new luxury shopping venue, and evolving menus, here are the four biggest reasons you should visit in 2016.
1.There are tons of new museum exhibits.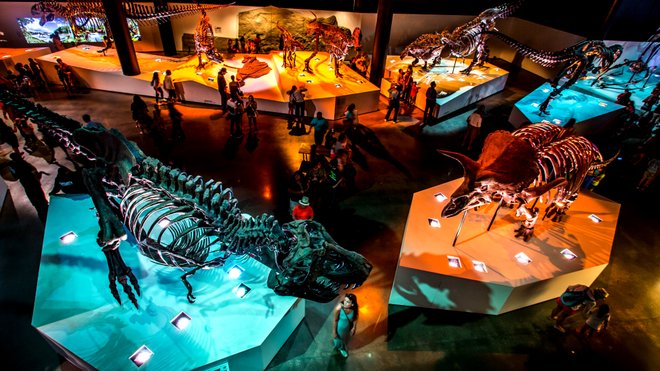 Downtown Houston is a hub of culture and museums. Though you need a car to travel all over Houston (everything really is bigger in Texas, including the roads), some of the museums — such as the The Houston Museum of Natural Science and The Museum of Fine Arts, Houston: MFAH — are within walking distance of each other. Stop by the MFAH before the end of the month to check out The collectivity project, an imaginary cityscape made of more than 580,000 white Lego bricks. Visitors are invited to dive right in to help build and rebuild the structures as a collective creation takes form over time. Then waltz over to the HMNS to see the new exhibit, La Virgen de Guadalupe: Empress of the Americas (open until September). A symbol of hope, protection, and comfort to her followers for almost 500 years, La Virgen's story is traced back to its origins and explores how she and her image have influenced culture around the world. Over at Byzantine Fresco Chapel, make sure to check out The Infinity Machine, the first commissioned installation by the Menil Collection at the venue.
Where to Stay in Downtown:
2. There's more luxury fashion.
From chic luxury boutiques to a mall filled with everything you'd need, shopping is huge in Houston. The Houston Galleria has been going through renovations such as Saks Fifth Avenue moving into a new state-of-the-art building, with its old building making room for new luxury shops such as La Perla, Tod's, and Celine. On the property of the Galleria, a new free-standing 14,000-square-foot state-of-the-art luxury building called the Jewel Box is home to the The Webster, a concept store from Florida where you can stock up on high-end contemporary brands such as Alexander Wang, Berluti, Chloe, Givenchy, Saint Laurent, Stella McCartney, Valentino, and more. A completely brand-new development for Houston is the River Oaks District, a luxury shopping, office and residential development that just opened in the fall. Still adding in stores and spaces, luxury retailers with their own stores throughout the District include Cartier, Dior, Hermès and Tom Ford. Among the shopping, there's a luxurious, first-class-style iPic movie theater (the twelfth in the nation).
Where to Stay for Luxury:
3. You can find delicious food everywhere.
Menus can constantly change at restaurants, but what doesn't usually change is the quality level of offerings. The neighborhood in Houston to visit for good eats is Montrose. This vibrant Houstonian neighborhood offers an abundance of international cuisine from Japanese to Mexican and New American. Uchi is an upscale Japanese restaurant that serves up sushi and fusion plates (and there's almost always something new to try), Hugo's offers modern Mexican fare in an upscale environment (with a range of excellent tequila, mezcal, and wines to choose from), and Underbelly features on-site butchered meats and tells a story of both Houston flavor and culture through its local ingredients (with a number of delicious plates, visit with a group to share plates and taste as much as you can). The state's oldest craft brewery, the Saint Arnold Brewing Company, not only offers its world-class beers, but also quite a delicious brew-inspired menu. For mornings, check out Siphon Coffee in Montrose, or head over to Midtown for the famous Breakfast Klub. There's also some yummy places to eat at out in the East End, which is next.
Where to Stay for the Best On-Site Dining:
4. Tons of neighborhood's are officially up-and-coming.
Looking ahead, Houston's East End neighborhood features a mix of ethnic grocery marts and restaurants, bars and nightclubs, and art galleries. From tasty breakfast tacos at Villa Arcos to hearty and festive Mexican lunches and dinner at El Tiempo Cantina, you can find all kinds of Latin American eateries here. Also throughout the neighborhood is graffiti art and murals. A vibrant neighborhood, it continues to grow and attract new residents and business tenants, and is undergoing re-developments throughout.
Related Links:
All products are independently selected by our writers and editors. If you buy something through our links, Oyster may earn an affiliate commission.