When families -- particularly ones with small kids -- think of Florida for a vacation, the first destination that usually comes to mind is, inevitably, Disney World. And while that's a great place to start (it does, after all, make this list), there are plenty of other options in the state for those looking for sun, sand, or something else entirely. Read on for five of the best family destinations in Florida, from bustling beach towns to quiet getaways.
Let's just get this one out of the way: Walt Disney World is the go-to destination for families (and many others) in Florida, with more than 40 million annual guests — most of whom head to Magic Kingdom. But no matter which park you choose, the resort has options for pretty much any type of vacation. You can go as all-out or as budget-friendly as you want here when it comes to planning, with plenty of lodging options (our favorite for families is the Animal Kingdom Lodge. Plenty of the on-site hotels offer fun activities for kids, too, so when adults need a break and want to hit a spa (or the bar), children and teens are in good hands. It's a fairly quick trip from Orlando International — just 25 minutes by taxi. But if you stay on property, you'll get a free shuttle to your hotel.
Just a 37-minute drive from Jacksonville International Airport is Amelia Island, a relatively uncrowded spot for families who want to kick back and chill out with a traditional, low-key beach vacation. Popular with families from Georgia and southern Florida, it has 13 miles of peaceful beaches and hardly any of the tourist-trap tack that's often part of the scenery in other beachside towns. Popular activities include geocaching, fishing, horseback riding, and eco-tours on river cruises. The lower-middle-range Seaside Amelia Inn lives up to its name, perched right on Fernandina Beach, and is just a five-minute drive to the town center.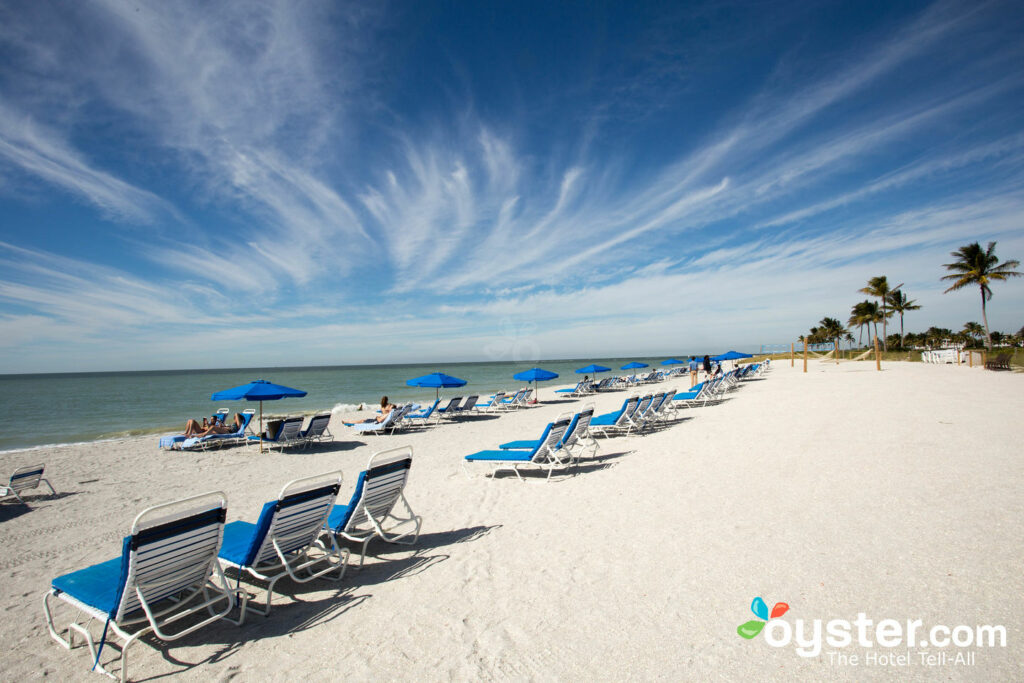 An hour drive from Southwest Florida International Airport in Fort Myers is the quiet Captiva Island, and if you're looking for a destination where you don't have to plan or think (because, well, you do enough of that), this is a great place to park. The island as a whole is a great area for birdwatching and seashell-gathering if you're looking for leisurely outdoor activities, but resorts provide plenty of other entertainment. We recommend the South Seas Island Resort, whose 300 acres encompass cottages, a harbor, private beaches, tennis courts, a golf course, and three outdoor pools with waterslides. Fun activities for the kids, as well as water sports and bike rentals, are all but guaranteed to tire out the little ones, so grown-ups can escape to two bars, a spa, and three restaurants for a date night or two.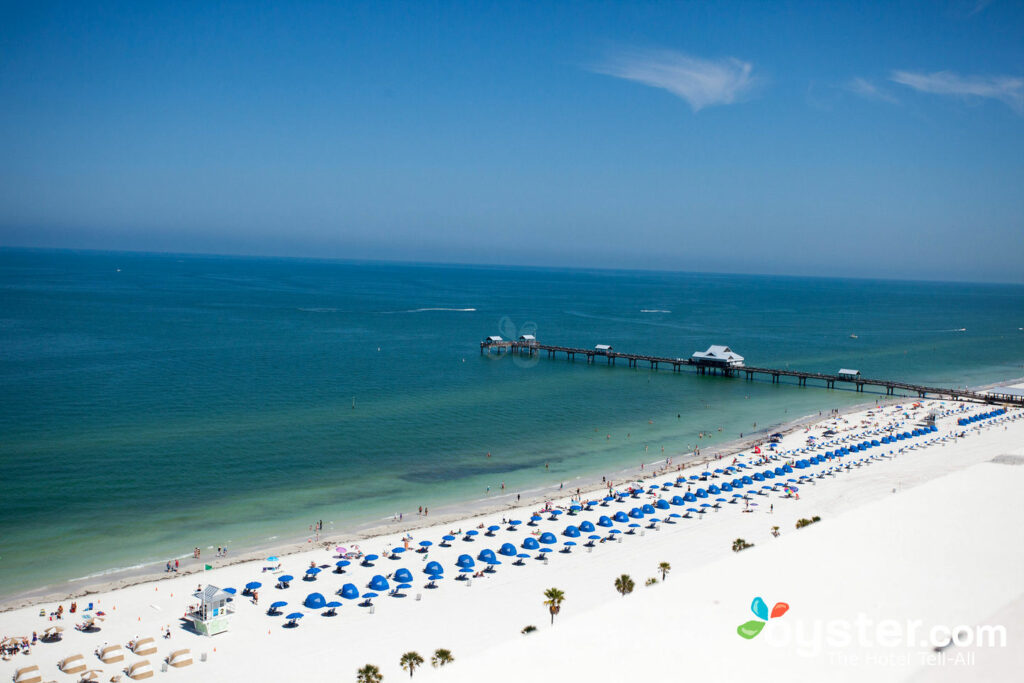 Just 40 minutes from Tampa International Airport on the Gulf Coast of Florida, Clearwater Beach has a lot to offer those with kids in tow. Obviously there's the town's white-sand beach, but for a non-beach activity, consider a trip to the Clearwater Marine Aquarium, where kids can meet Winter the Dolphin from the movie "Dolphin Tale." Planning to stay in town for awhile? Head south to St. Petersburg for a day trip and catch a Tampa Rays baseball game or visit the Great Exploration's Children's Museum. Two great beachfront hotels for those with kids are the Hyatt Regency Clearwater Beach Resort and Spa, or, for those on a budget, the three-pearl DreamView Beachfront Hotel & Resort has a fun tiki bar and on-site Starbucks.
Yes, Miami makes this list. It's not all nightclubs here, after all. This big city has plenty to offer families beyond its miles of white sand beaches off the mainland. There's a great children's museum and a science museum with a wildlife center where kids can feed tropical birds. Made out of a rock quarry and fed by a freshwater aquifer, the Venetian Pool is a beautiful setting for a swim after a few days on the beach. Those with kids who are into wildlife definitely shouldn't miss Jungle Island, a zoological park which boasts a private beach. At the end of the day, head back to Loews Miami Beach Hotel, which, after a day of trucking around the city, offers a luxe, kid-friendly respite with plenty of pools to relax at.
Having a no-stick, waterproof formula with clean ingredients, this total coverage sunblock is the cherry on top to your everyday morning skincare routine and will never be a fuss with the kids.
NOW WATCH: Our Favorite Family Vacations in the U.S.
You'll Also Like: