While plenty of people would rather spend 4th of July weekend relaxing at home with beer, barbecue, and some sparklers, it's also an ideal time to get out of town for a few days. If you plan to travel this Independence Day and want to add a fantastic fireworks display to your itinerary, consider one of these cities.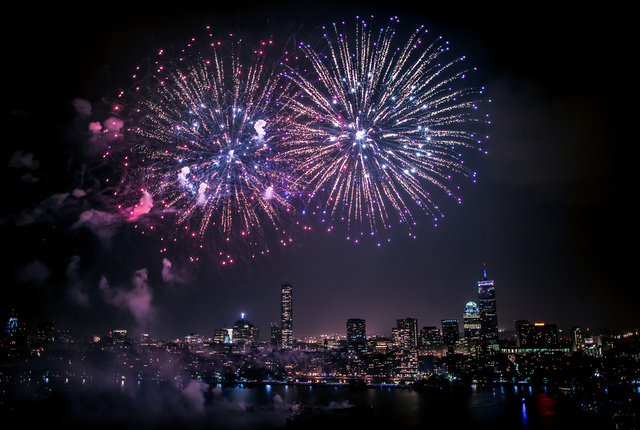 Held over two days (July 3rd and 4th), the annual Boston Pops Fireworks Spectacular is a fantastic way to celebrate American Independence. It starts on Sunday evening with a 90-minute concert performed by the Boston Pops orchestra, but the 4th is naturally the big day, featuring a glorious half-hour-long pyrotechnics display that attracts upwards of half a million visitors. And for those who can't make the journey out to the historic city, the spectacle is aired live on CBS.
Boston Hotel Pick: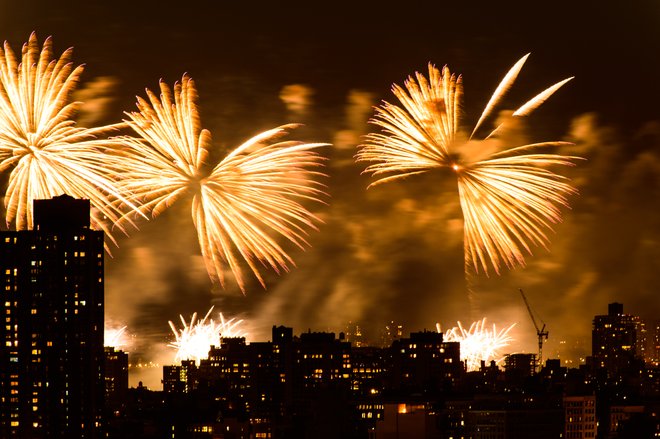 Celebrating its 40th anniversary, the Macy's 4th of July Fireworks show is one of America's most celebrated fireworks displays. The show lasts around 25 minutes (usually starting just after 9 p.m.), and this year, fireworks will be launched off barges situated between Brooklyn Bridge and Queensboro Bridge. Those who don't want to brave the city crowds can tune into NBC, which airs the fireworks annually.
NYC Hotel Pick: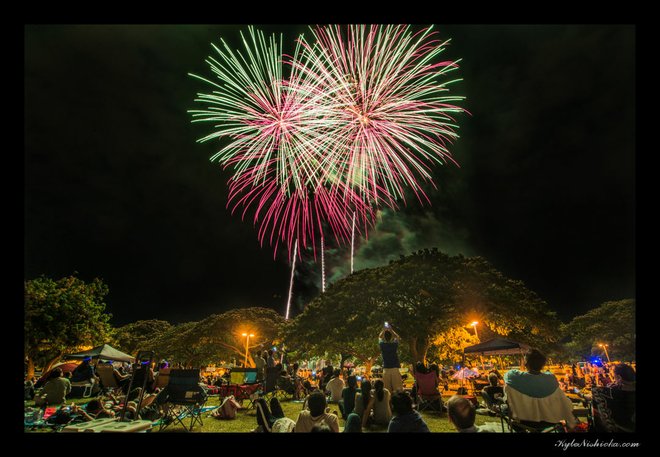 Though you really don't need an excuse to venture off to Hawaii, Independence Day is a great time to visit the islands, particularly Oahu. The North Shore's Turtle Bay Resort has one of the island's best-known Independence Day celebrations, with paddle board competitions, concerts, and a display of fireworks. However, even Honolulu has plenty to offer — most notable being an annual beachfront fireworks display staged right at the city's Ala Moana Park.
Honolulu Hotel Pick:
As the "birthplace" of the Declaration of Independence, it's no surprise that Philadelphia takes the 4th very seriously. Every year, the city plays host to Wawa Welcome America!, an eight-day celebration of Philadelphia, and all things America. Perks include two days of free admission to the National Constitution Center, block parties, parades and — of course — a concert and a huge fireworks display.
Philly Hotel Pick:
The 4th of July is naturally a big deal in the nation's capital, with plenty of Independence-related festivities throughout the day. The National Mall is at the heart of the action, which starts late morning. The Smithsonian Folklife Festival kicks off at 11 a.m. between 3rd and 4th Streets NW on the Mall (this year's two-fold theme focuses on Basque culture and the music of California). At 11:45 a.m., the annual Independence Day Parade launches its two-hour-long journey along Constitution Avenue. The afternoon and early evening includes interpreters in period dress at the Jefferson Memorial and concerts at the Washington Monument and U.S. Capitol lawns. Stick around for the fireworks, which start at 9:09 p.m. and, curiously, last for 17 and a half minutes.
D.C. Hotel Pick:
Related Links:
All products are independently selected by our writers and editors. If you buy something through our links, Oyster may earn an affiliate commission.