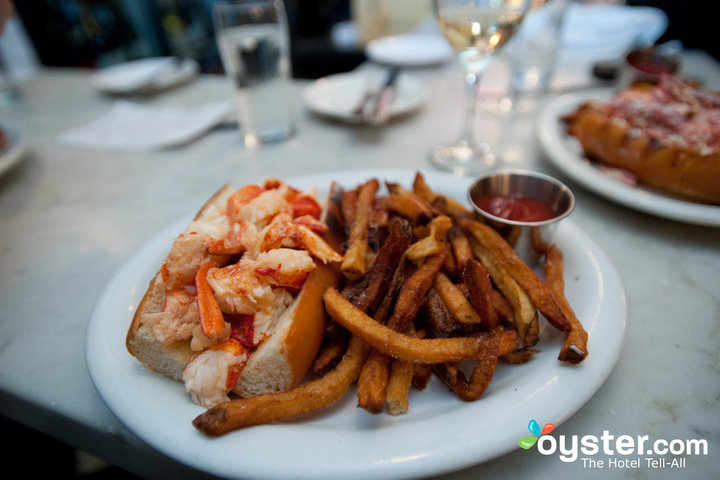 Today is National Lobster Day (again) and while we enjoy a buttery roll with fresh lobster any day of the year, the holiday is the perfect excuse for chowing down on the crustacean. Maine may be many's first pick for the destination with the best lobster in the United States, but we've found some spots across the country with delicious lobster dishes as well. Check out the six best destinations for celebrating National Lobster Day. Don't worry, a hotel in Maine makes the list -- but be warned that your mouth will be watering by the time you've finished reading this post!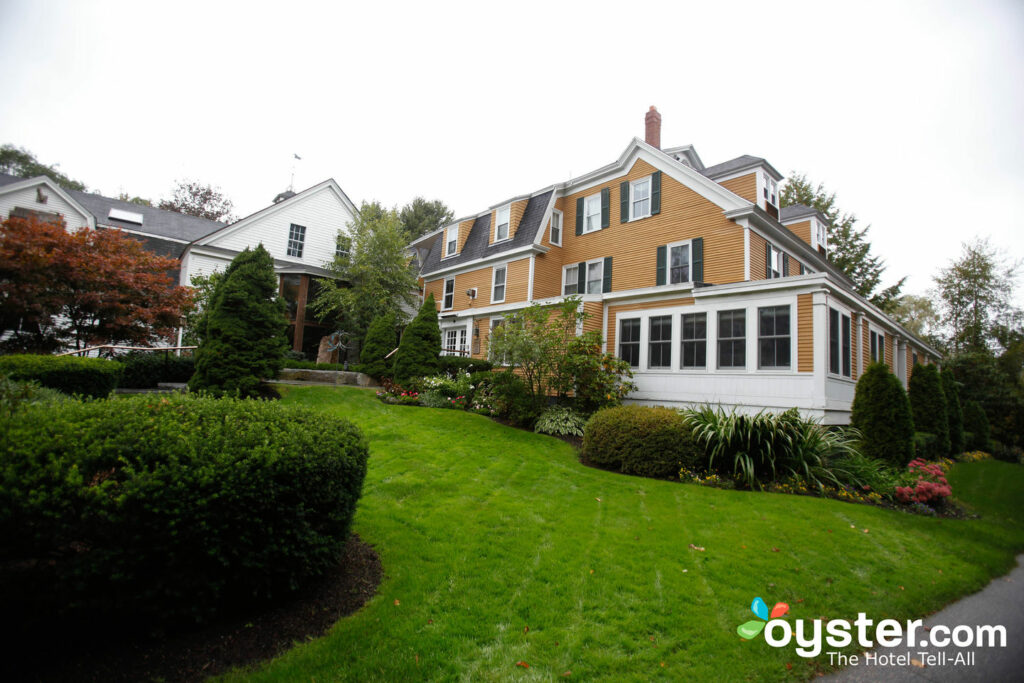 The White Barn Inn and Spa is one of the premier luxury options in Maine, offering a true boutique experience in charming Kennebunk. Its 26 rooms are housed in a historic building with elegant decor, and the spa is arguably one of the best in the region. The much-acclaimed restaurant serves outstanding (and pricey) seasonal cuisine in an 1820s restored barn, and this week it's serving up a lobster spring roll with carrot, daikon radish, and snow pea topped by a Thai-inspired spicy-sweet sauce. They also have a lobster bisque and lobster beignet on their menu.
The 114-room Cheeca Lodge was one of the original luxury properties on Islamorada, dating to 1946 and earning plenty of celebrity cachet over the years (high-profile guests have included George W. Bush). The property was rebuilt after a fire gutted its main building in 2009, and it now has bright, spacious rooms with tropical-luxe decor and massive bathrooms. The hotel's open-air Tiki Bar has a lobster grilled cheese with brie on sourdough bread for $18.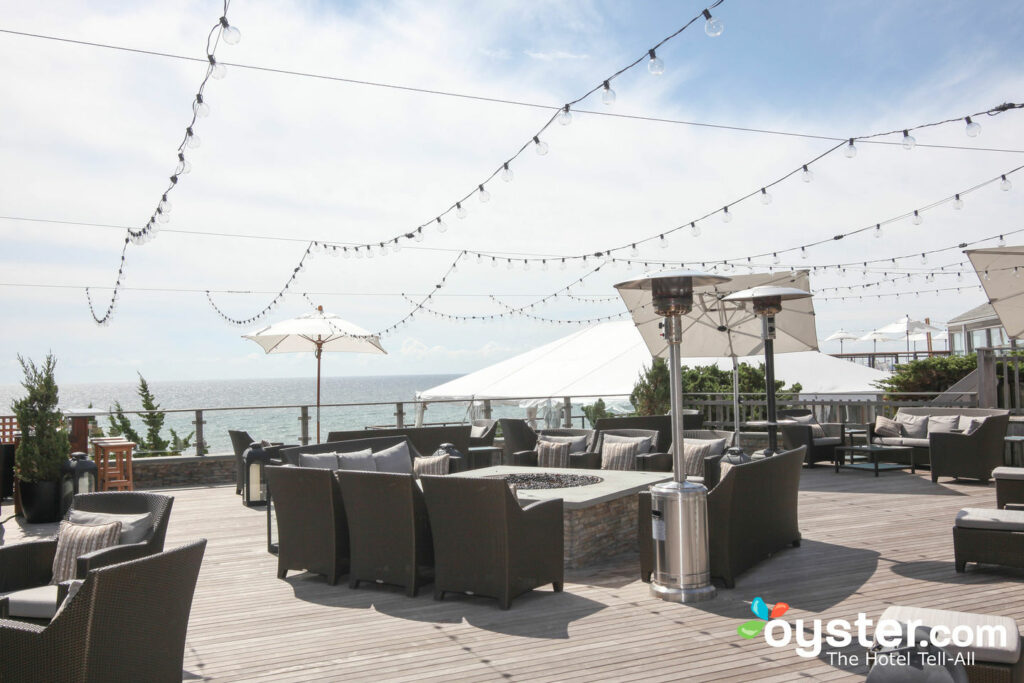 The 109-room Gurney's Montauk stands out among Hamptons hotels, quite literally: It's one of the largest resorts in the area, and it also has the best beachfront location. No other Montauk resort compares in terms of features, and no Hamptons resort (except for the Panoramic View next door) can match its truly terrific, and massive, stretch of sand. The free spa facilities (including an indoor pool and Roman bath) are also highlights. Its new bistro-style restaurant, Tillie's, has a Long Island lobster served up on a potato roll with sriracha mayo for $22.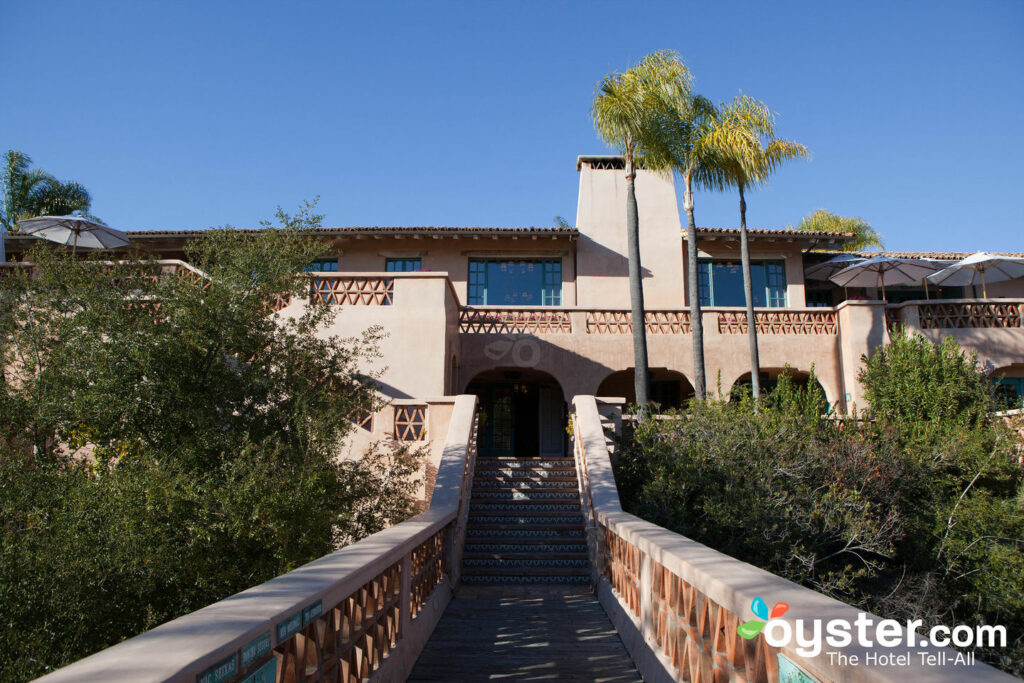 This 49-room luxury resort is located in on 40 acres of lush grounds in Rancho Santa Fe, a wealthy residential community in the hills of Southern California. The Spanish-style suites, all with fireplaces and patios, are located in 26 casitas spread across the sprawling property, creating a rare level of privacy for guests. The Veladora restaurant has lobster tacos ($24) on the lunch menu and a poached Maine lobster and citrus salad with beet carpaccio ($20) available for dinner.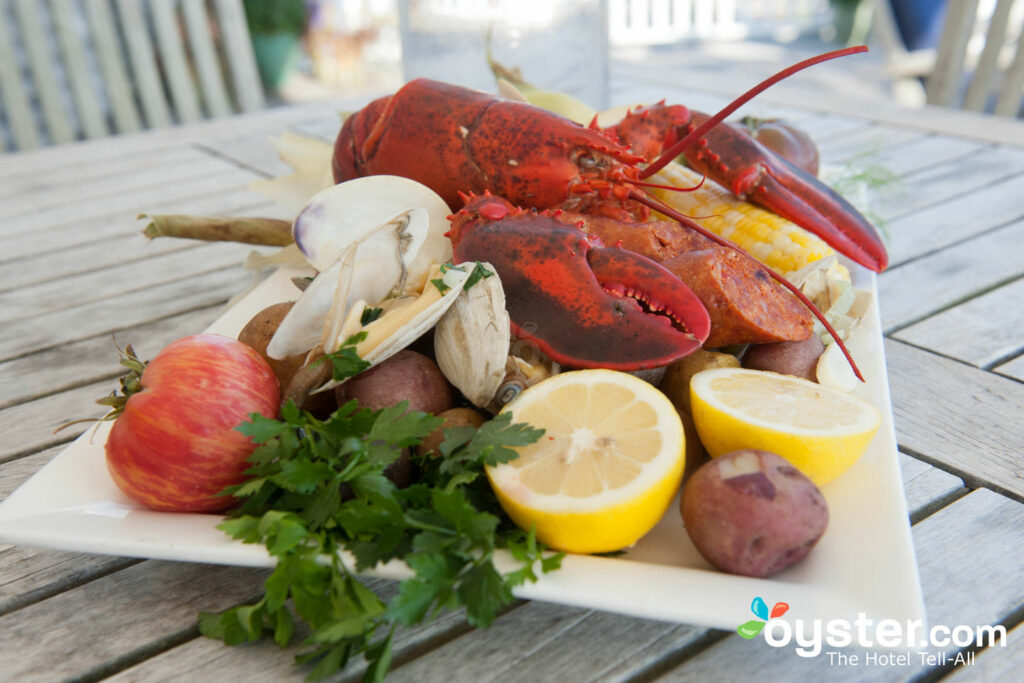 The Winnetu, a massive property (by Martha's Vineyard standards) with gorgeous views and a location within a quick walk of the beach, doesn't come cheap. But families with kids will appreciate that the majority of activities offered are included in the room rates. The rooms are simple but comfortable, and refreshingly decorated in a colorful, coastal-cottage style. All rooms offer the amenities for cooking in, but the on-site gourmet grill is a delicious option for dining out as well; The Dunes restaurant has a lobster pot pie with New England lobster and vegetables in a lobster cream sauce ($19).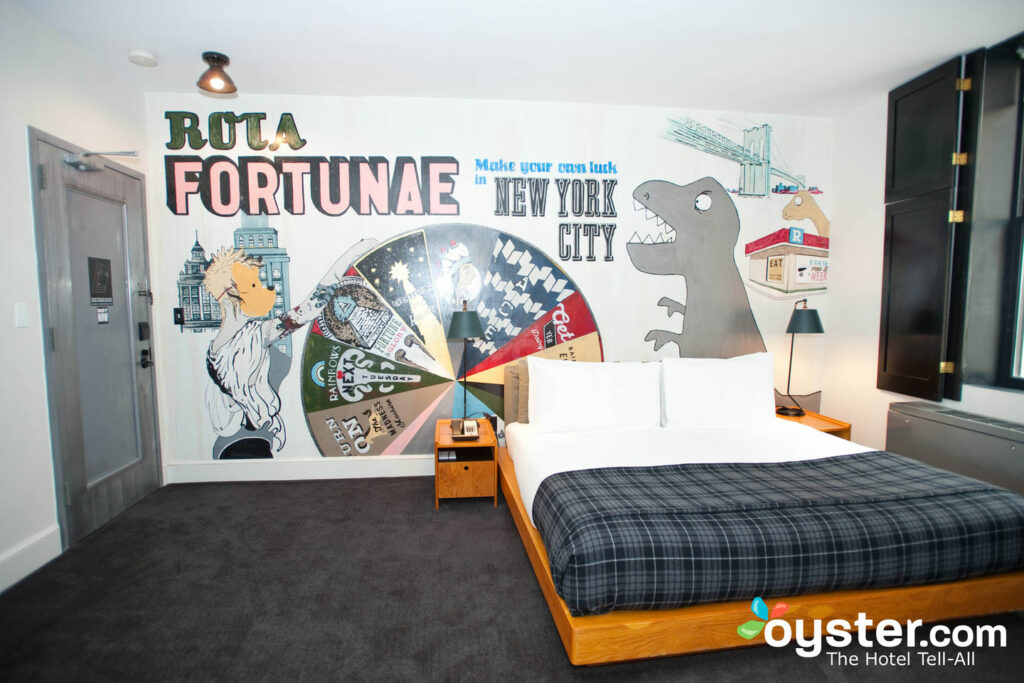 The meticulously curated, vintage-inspired design will be a turn-off for some — the Ace doesn't aspire to most conventional notions of luxury — but the property is as cool, comfortable, and inviting in its own way as any fancy downtown hipster boutique. The hotel's John Dory Oyster Bar is surrounded by two globe aquariums dedicated to the Atlantic and Pacific Oceans; it serves up a cold poached lobster with tomalley vinaigrette ($19), as well as a lobster roll with waffle chips ($29).
All products are independently selected by our writers and editors. If you buy something through our links, Oyster may earn an affiliate commission.