As the global community becomes more and more aware of the benefits of a healthy lifestyle (and what can contribute to an unhealthy lifestyle), businesses all over the world are stepping up to the
plate and catering their selections to meet the growing demand for alternative menu
options. Here at Oyster, our staffers have all sorts of different dietary requirements, so we understand the amount of research that can go into making sure you know where you can eat when you're traveling. That's why we've gathered up a list of the most accommodating cities for our
special diet readers; whether you avoid gluten, abide by vegan guidelines, you name it -- these are the seven best cities in the world to visit!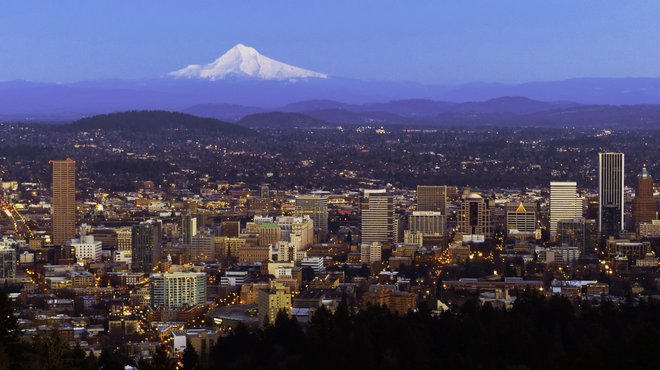 Portlandia
fans are probably already familiar with the now-famous local
chicken skit in which a Portland couple asks seemingly one million questions
about the specific chicken they're about to order, which turned out to be named Colin — or the equally-funny allergy pride parade sketch. But in reality,
Portland really is one of the best cities in the world for vegan
and vegetarian diners alike. There are a
ton of g-free pizza parlors, bakeries, and food stalls all with vegan and
vegetarian options. Try out Harlow in
Southeast Portland, known for its delicious gluten-free breakfast options, such as the Lemon Babycakes: lemon poppy seed quinoa pancakes with
strawberry compote, lemon cashew cream, maple syrup, and a choice of dairy or
vegan butter…yes please!
Our Hotel Pick: Hotel Vintage Plaza, a Kimpton Hotel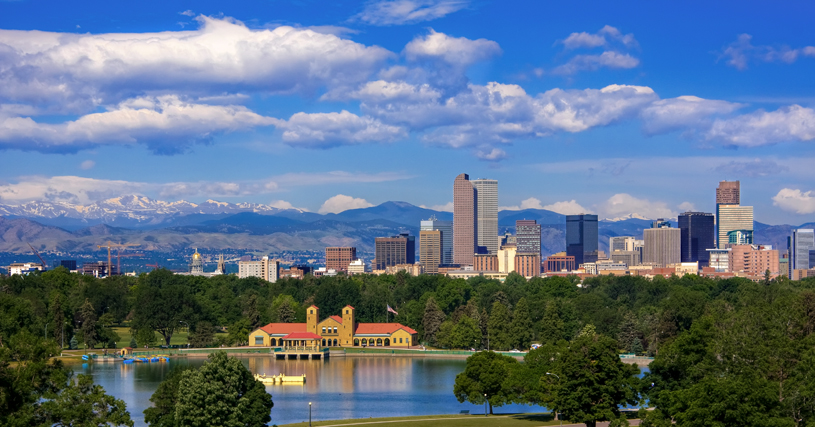 Denver has a reputation for being a healthy, active, and progressive
city with beautiful scenery and a fun culture. Locals enjoy hiking, cycling and
otherwise dabbling in the city's booming arts culture. And luckily for
alternative dieters, not only is Denver awesome in general but it also has a
ton of options for vegan and vegetarian eaters, as well as those who are allergic to gluten. Try out True Food Kitchen, where there is a fantastic
brunch menu equipped with options like the "Inside Out" Quinoa Burger; it's
g-free and vegetarian, and is served with hummus, tzatziki, tomato, cucumber, red
onion, avocado, and feta. Now if you're more of a sweet tooth, Beet
Box Bakery & Café is 100% vegan and has tons of g-free options, like the
carrot cake with toasted walnuts and ginger frosting.
Our Hotel Pick: Crowne Plaza Denver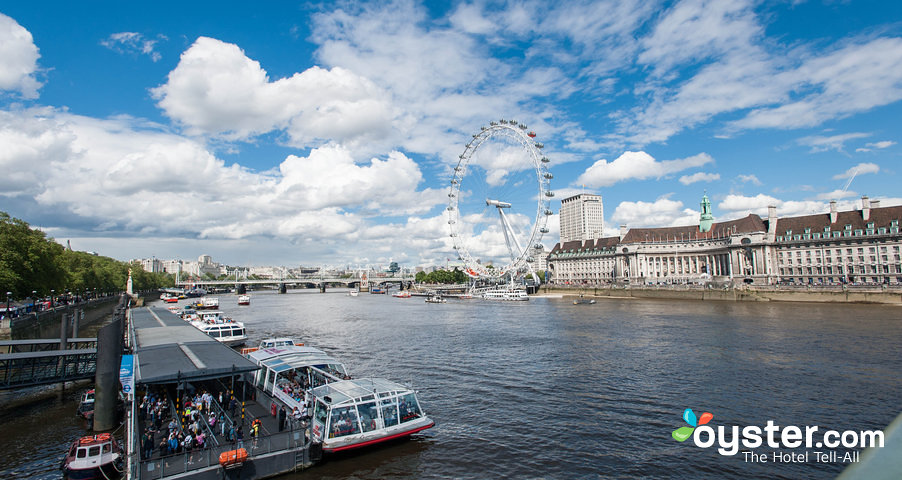 When you think London, you may think of high tea, bangers and
mash, and fish and chips. But London has actually topped PETA's list of
vegetarian-friendly cities. With loads of vegetarian cafes popping up all over
the city, and an abundance of ethnic food restaurants with plenty of meatless
options, London has a strong vegetarian culture that just keeps getting better.
If you find yourself in London and want to try out the meatless fare, we recommend The Gate, one of London's
most famous vegetarian restaurants. Opt
for the Mushroom Stuffed Gnocchi, served with cheese gratin, sautéed spinach
and mushrooms, blushed tomatoes, and cheese sauce. Or, if you're especially
hungry, they serve up a fantastic Middle Eastern platter with homemade pita.
Our Hotel Pick: Cadogan Hotel
Watch Our Video on London's Best Spots for High Tea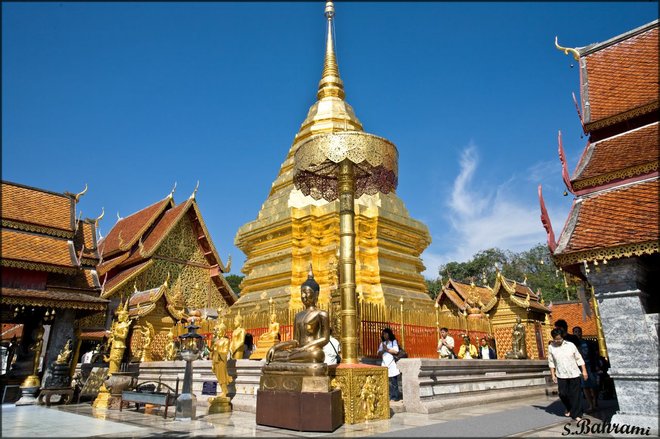 Chiang Mai is the northern culture capital of Thailand, and
it has tons of yummy, natural
vegetarian options. In fact, you can hardly walk 20 feet in Chiang Mai's old
city without spotting several veg-friendly restaurants. One of the best
things about veggie fare in Chiang Mai is that you truly don't have to sacrifice any complexity in flavor . Free Bird Café is
one of our absolute favorites in Chiang Mai; it serves up fresh, Burmese/Thai
fusion. Try the Khao Soi; it's a northern Thai specialty that the restaurant does particularly well. Khao Soi is a soup-like dish made with a mix of deep-fried, crispy egg noodles and boiled egg noodles, pickled cabbage, shallots, potatoes,
lime, ground chilies, and a curry-like sauce made with coconut milk. Free Bird
has several gluten-free options as well, but Blue
Diamond Breakfast Club has more variety.
Our Hotel Pick: U Chiang Mai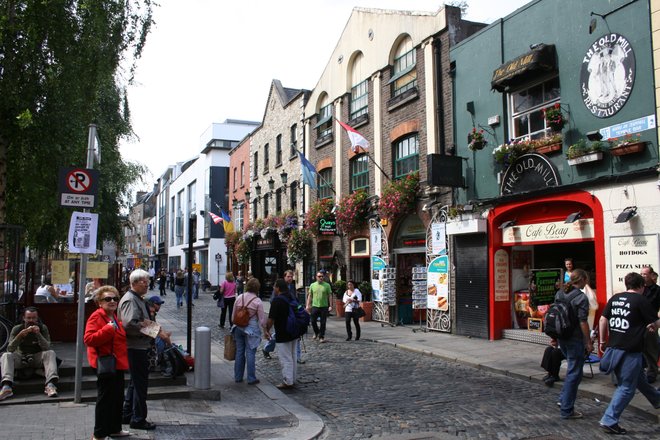 Ireland actually has one of the highest rates of Celiac Disease in the world, so Dublin restaurateurs make sure there are plenty of
options for everybody. If you eat gluten-free and are traveling to Dublin, don't
worry — you actually don't have to miss out on their famed fish and chips. Beschoffs offers battered, gluten-free fish and chips that
everyone can enjoy; the fish is prepared in
separate oil with flour-less batter. Two other great gluten-free restaurants in town are
Opium and The Farm Restaurant, serving up Thai/Vietnamese fusion and Irish food with international influences, respectively.
Our Hotel Pick: Dylan Hotel
Related Link: 8 Hip Hotel Chains You've Never Heard Of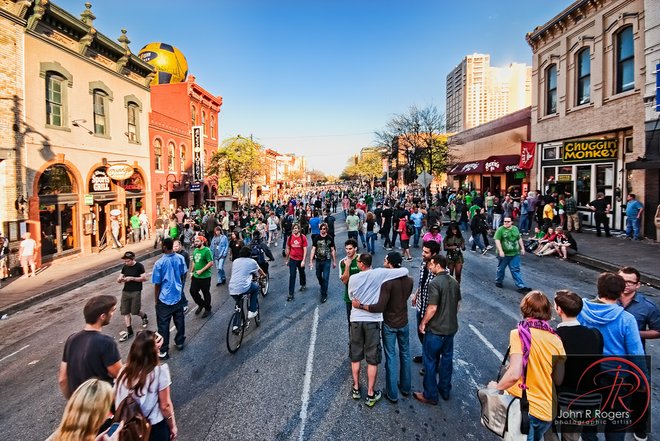 Austin is probably best known as a live music capital of the world. And as the city continues to build its reputation as a funky, fun and progressive spot, young people are increasingly flocking to Austin to live and work. What you may not know, though, is that Austin is becoming a mecca for vegans and gluten-free eaters as well. One of Austin's most famous vegan restaurants is actually a food truck called Vegan Yacht. The truck has become famous for its "freeto burrito," made up of organic tempeh chili and corn chips wrapped in a tortilla and grilled. Though Austin has more than just food trucks, we have to mention another of our favorites: Arlo's is another fantastic vegan option, serving up g-free burgers with house-made seitan bac'n, melted cheeze, mayo, ketchup, mustard, and all the fixin's.
Our Hotel Pick: Hotel Saint Cecilia
It's been described as everything from the "Paris of the
South" to the "San Francisco of the East," but no matter what you compare it to,
there's no arguing that Asheville is an awesomely artsy, hipster community at the
forefront of new age culture. Self Magazine
even dubbed it "America's Happiest City." A popular tourist destination,
Asheville is home to tons of street performers, artists, festivals, and of course, gluten-free, vegan, and vegetarian food! Try out Farm Burger for local, grass-fed or vegan burgers. Customers
design their own burgers starting with freebies such as roasted garlic, fresh
jalapenos, and smoked paprika mayo, before adding toppings like bacon, cheese,
sprouts, caramelized onions or basil tofu mayo for an extra charge.
Our Hotel Pick: Renaissance Asheville Hotel
All products are independently selected by our writers and editors. If you buy something through our links, Oyster may earn an affiliate commission.