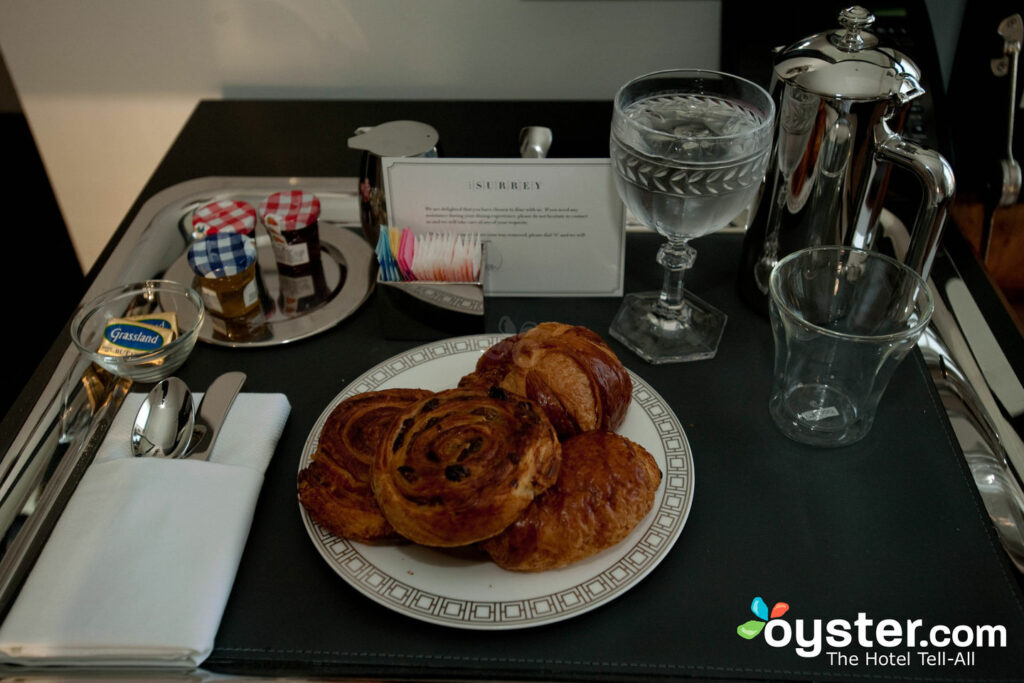 There's something so luxe about ordering room service, right? In hotels around the world, at any hour of the day or night (thanks to The Waldorf-Astoria, which is said to have invented 24-hour room service), you can order up everything from a double-stack burger to a rich chocolate souffle, with a side of bubbly. The best hotels even feature full room service menus of local and international delicacies, often created at the hands of Michelin-starred chefs.
So we're serving up our seven picks for hotels with the most decadent room service menus in the world...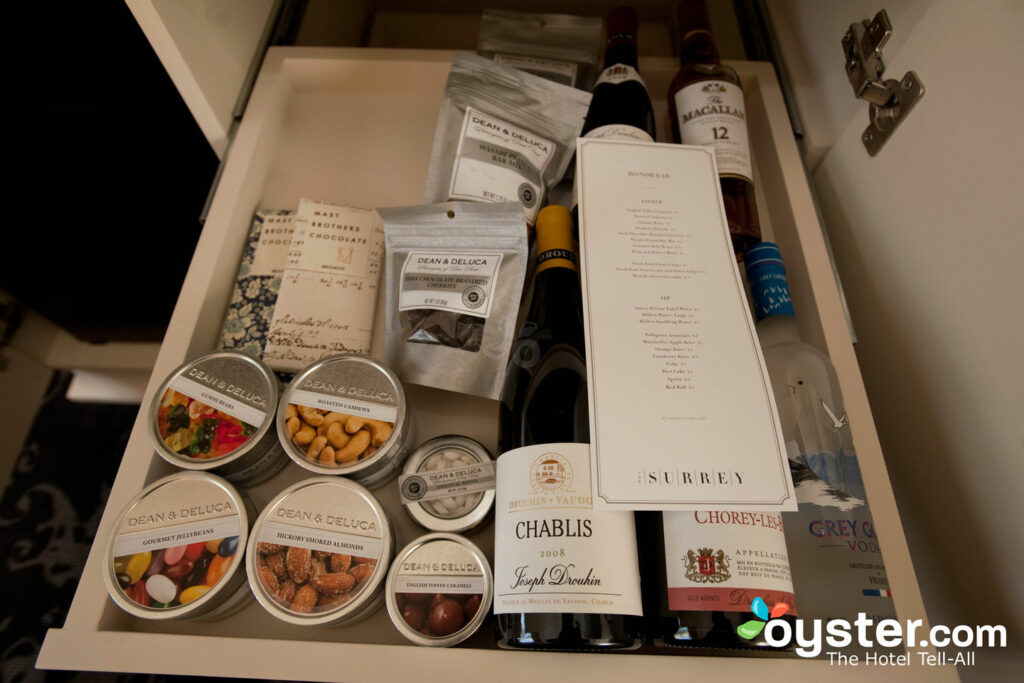 How does a private rooftop with butler service sound? Pretty sweet, when it's the rooftop at The Surrey, our pick for sumptuous room service in New York City. What's more, the hotel offers a 24-hour room service menu served by the Michelin-starred Café Boulud — think mouthwatering gourmet picks like Peekytoe crab benedict, short rib sliders, and a prime dry-aged hamburger. And since The Surrey is home to some of the most comfortable beds in New York, we're betting you'll give the room service menu a workout.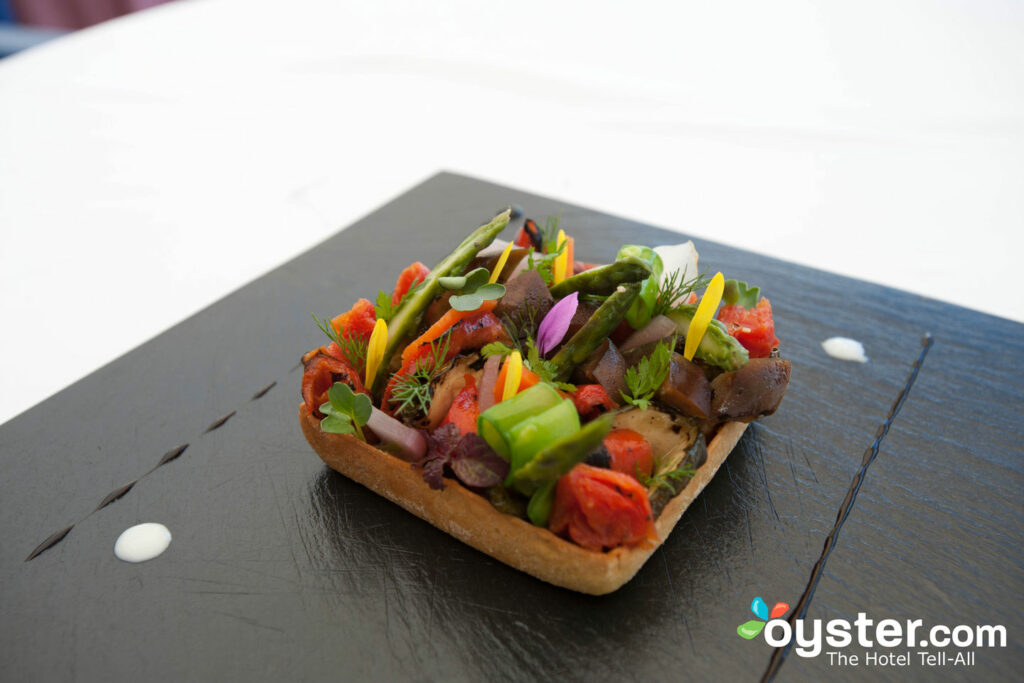 Okay, so if you're in St. Barts and you're at the Hotel Le Toiny, life is good. But it's even better when you order up room service, which at Le Toiny includes such unbelievable choices as gourmet pasta in a cheese bowl. That's right: knock knock, and there's a chef-cum-cheese sculptor at the door, ready to carve out a wheel of Parmigiano-Reggiano and fill it full of rich spaghetti and decadent black truffles.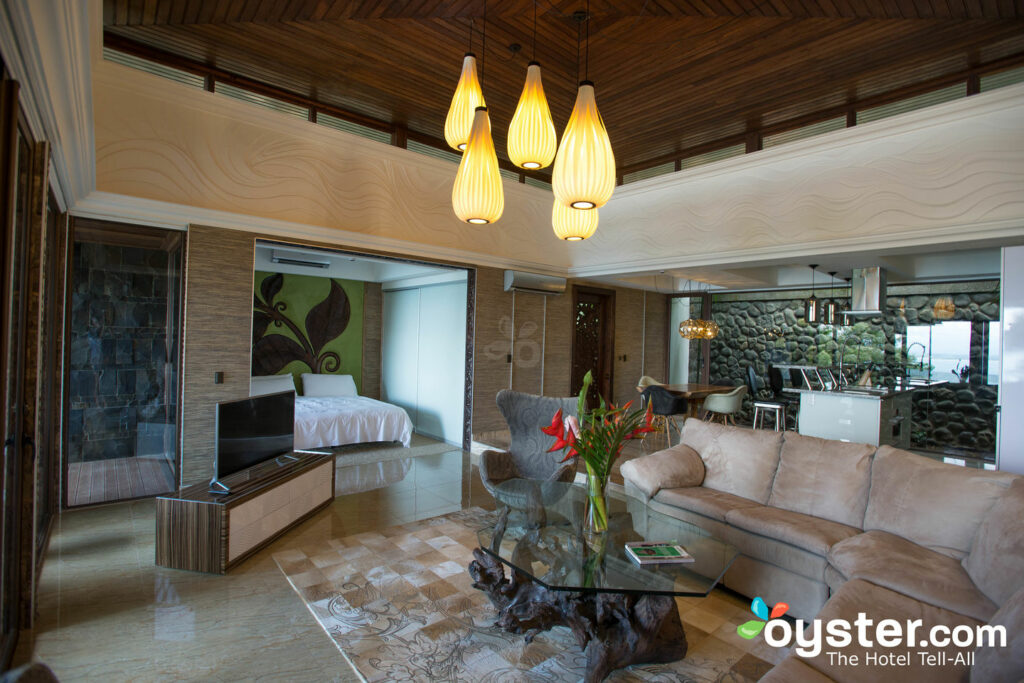 Fancy-pants room service menus usually comes with equally fancy prices, but at Makanda by the Sea in Manuel Antonio, it's complimentary. In-room breakfast service, included in the rates, takes the form of local and international delicacies — everything from Costa Rican mainstay gallo pinto (rice and beans), to gourmet omelets, to ultra-fluffy French toast dusted with powdered sugar. Add in fresh fruit, homemade bread, and tropical fruit juice, served in the privacy of your luxury villa, and you have the recipe for one of the world's most indulgent room service breakfasts.
The Ritz-Carlton brand always serves up delicious meals, but the Ritz in Dallas outdoes itself, thanks to a full menu of fine food from the on-site Fearing's Restaurant. Chef Dean Fearing crafts bold dishes worthy of their Texas zip code, with creations like barbecue spice-rubbed beef and — wait for it — chicken fried lobster. And if you can drag yourself out of your room, you can whip up your own guacamole blend every evening in the Lobby Lounge.
For California wine aficionados, there's no room service finer than Stanford Court in San Francisco. Not only does the hotel offer a full room service menu, but upon request it will send up a blind-taste-test sampler of local wines and cheeses. And while the selections are definitely the best part, there's one other little detail we love almost as much: Guess correctly, and there's no charge for the gourmet tasting.
Atlantic City is the East Coast's Las Vegas, so of course this city by the sea offers incredibly indulgent menus. One of our favorites? The one at The Water Club at Borgata Hotel, where Iron Chef Geoffrey Zakarian (because, who else? it's Atlantic City!) has created a fitting menu for the city's high-rollers: an entire, late-night "Breakfast before Bed" menu with treats like hanger steak-and-eggs spiked with Emergen-C vitamim powder to fuel you through even the longest night at the table.
There's no food like French food, and Parisian cuisine is some of the best. Of course, most of the city's fine food comes with a required side of fancy dress and a night on the town. But when you want to sample the finest French offerings from the comfort of your room, head to Le Royal Monceau in Paris, where you can indulge in the menus from two Michelin-starred restaurants. Macarons for one?
Related Links:
All products are independently selected by our writers and editors. If you buy something through our links, Oyster may earn an affiliate commission.