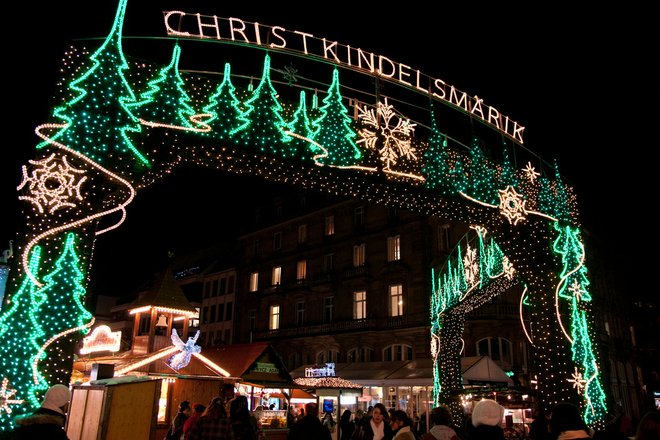 Short days, darkness, cold weather, gift anxiety; can someone remind us exactly why Christmas 'tis the season to be jolly? Ah, yes, well there are the parties, caroling, sweet treats, fun traditions, and time spend with family -- we guess that can be pretty spectacular.
And then there are also the Christmas markets, decked out in decorations, with plenty of options for shopping, eating, and drinking. From ones that are centuries old to ones with funky goodies, they are filled with cheer.
Prepare for glühwein, glögg, fake snow, and festive jumpers -- here are the eight destinations with best holiday markets in all of Europe.
It may not have invented Christmas per se but Strasbourg can definitely back its own claim to be Europe's "Capital of Christmas." Founded in 1570, the Christkindelsmarik is the oldest traditional market in Europe. Besides the huge tree that fills Place Kleber with twinkling lights, the whole city — houses, shops, trees, streets, and lampposts — joins in by lighting itself up. Stalls sell classic French toys and highly sought-after decorations, along with a huge array of food; including caramel and hazelnut praline covered apples — something we definitely need in our lives. The market is open through December 31.
Hotel Pick: Located in the historic centre of Strasbourg, the boutique Hotel Gutenberg has a fresh, contemporary style, with some rooms including wrought-iron balconies with street views.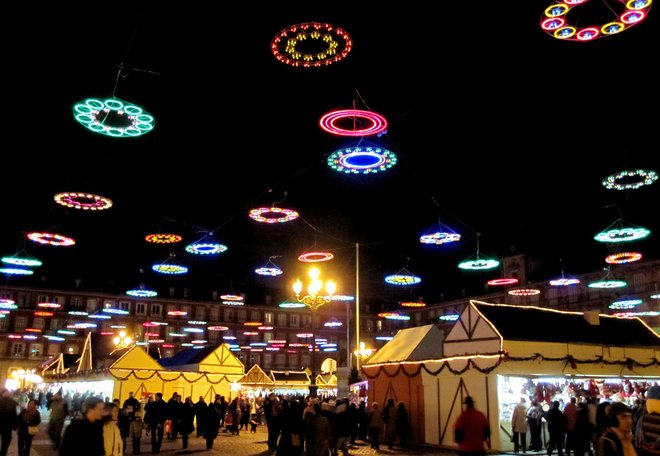 Located in the grandest square in the city, Plaza Mayor, Madrid's Christmas fair is the largest in the country. With 104 log cabins offering traditional Christmas gifts, food, and entertainment, the central square is packed tight. Alternatively, for handcrafted goods ,the market at Plaza de España is renowned for offering artisanal gifts that celebrate the products of over 200 workshops in Spain.
Hotel Pick: Conveniently located near Madrid's main square, Petit Palace Mayor Plaza is a modern hotel with free Wi-Fi and flat-screen TVs in every room.
Home of Josef Mohr, the composer who gave the world Silent Night, Salzburg knows how to do a Christmas market — because it's been doing them since the 15th century. At the foot of Hohensalzburg fortress and circling the beautiful cathedral, the city's Chriskindlmarkt is a fairytale picture of Christmas. Drink the glühwein (alpine mulled wine) and check out the stalls selling traditional gifts and decorations. The market stays open till December 26.
Hotel Pick: Housed in a charming historic building, Altstadthotel Kasererbraeu is a stylish base from which to explore the festive sights.
Swedish crafts dominate the Christmas market held in front of Stockholm's Nobel Museum, and one-of-a-kind gifts include anything from pottery to glassware. Eat the delicate Swedish gingerbread and keep a cup of glögg (Swedish mulled wine) in hand to keep warm, because fake snow in Stockholm is usually surplus to requirements. And don't wait till the day before Christmas to do your shopping; the last day to buy goodies here is December 23.
Hotel Pick: Stay at the trendy Story Hotel and make the most of its comfortable rooms and hip in-house bar.
At over 500 years old, the Dresden Striezel Christmas market is still going strong. As well as classic German toys, gifts and decorations, the Dresden Market is famous for its Striezel (or stollen), a German fruit loaf. One of Europe's most traditional Christmas markets, here you'll find plenty of local customs on display in Dresden, one of which is filling a giant Christmas arch with lighted candles and festive figures. The market is open till Christmas Eve.
Hotel Pick: Located in city's historic center, the NH Collection Dresden Altmarkt is a stylish, modern hotel with some rooms overlooking the old square.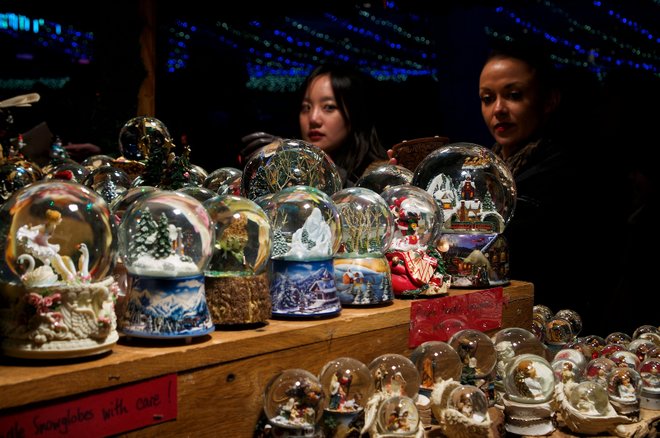 It may not be one of Europe's oldest or most traditional but with the Tate Modern on one side and the River Thames on the other, London's South Bank Christmas Market, open through December 23, has a great location. Like its continental counterparts, there are replica wooden chalets lined up and filled with handmade wooden toys, jewellery and other artisan gifts.
Hotel Pick: Housed in a historic building that was once a hat factory, the Mad Hatter Hotel is a quirky yet traditional place to stay with great links to Tate Modern and the South Bank. The hotel also has its own pub.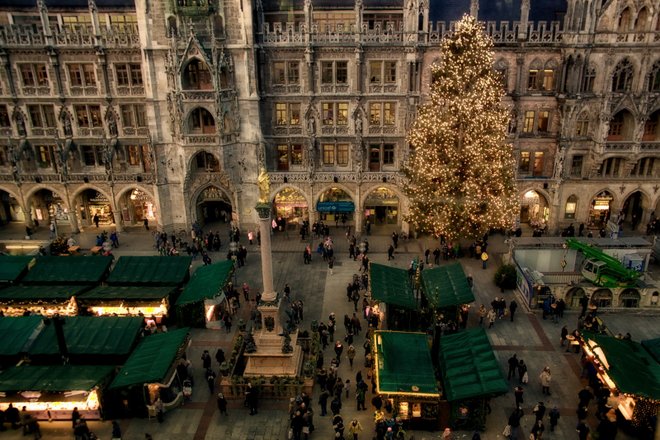 Watched over by one of the largest Christmas trees you're likely to see, Munich's main Christmas market is located in picturesque Marienplatz. Live advent music is played across the square every evening from the Town Hall balcony, but if you've heard O Tannenbaum one time too many, leave on an advent tram ride around the city with hot spiced wine, gingerbread, and maybe even a fatschnkindl — a pastry shaped like baby Jesus in a manger. You have until December 24 to check it out.
Hotel Pick: Close to a range of tourist sights, the Platzl Hotel is a solid choice for leisure travelers visiting Munich. Housed in a historic building, it has attractive 16th-century architectural features throughout.
8. Ljubljana, Slovenia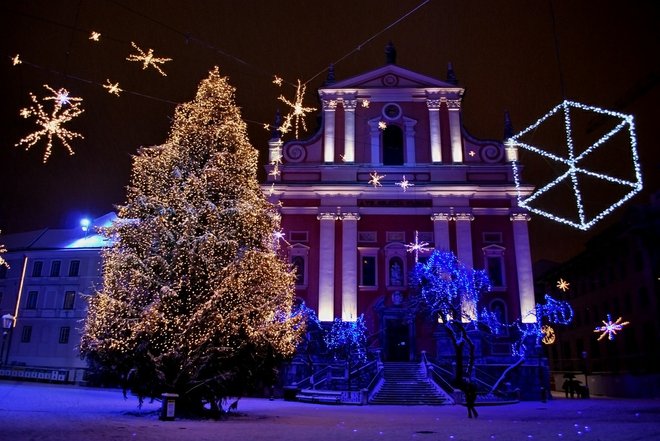 The name might be hard to pronounce but you won't have to worry about that once you reach the Slovenian capital, Ljubljana. And if you are still worried, the extravagant light show at the city's Christmas market will soon distract you. Famous for its intensive use of lighting, Ljubljana's Old Town is covered in glowing bulbs wherever possible. The heart of the market is Preseren Square, where — if you've been nice — you might find Slovenian Christmas characters St. Nicholas and Frost Grandpa vying for your festive spirit until January 3.
Related Links:
All products are independently selected by our writers and editors. If you buy something through our links, Oyster may earn an affiliate commission.