If you want to enjoy the warm waters of the Gulf of Mexico without splurging on an all-inclusive resort in Cancun, never fear. We've created a list of the best beach towns along the Gulf Coast that are perfect for a warm-weather getaway that doesn't require a passport. They're filled with sandy shores, warm water, and plenty of fun, whether you are traveling solo, as a couple, or with the kids. Check out our great list that stretches from Texas to Florida and includes everything in between.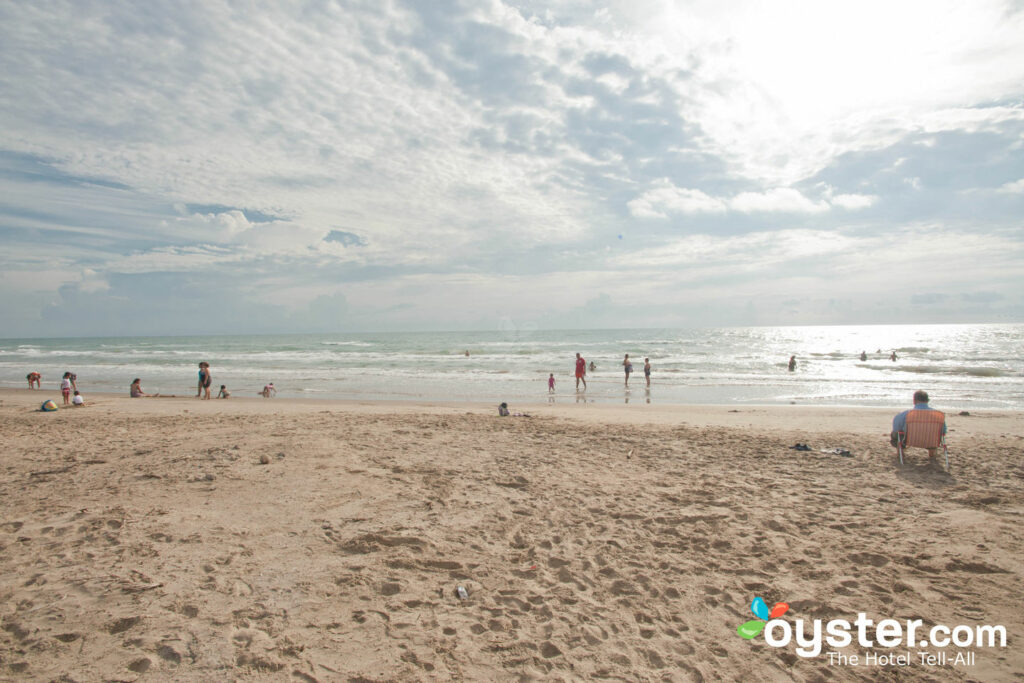 South Padre Island has plenty to brag about, like being the only island in Texas and having 34 miles of sandy beaches. It's also a major destination for U.S. college students during spring break and features non-stop parties on the beach and at many of the resorts. But that's not to say that it isn't a great destination for couples or families. It's a fairly walkable city and has a free public shuttle called the Wave. There's plenty of water activities each day like kayaking, fishing, and dolphin watching. However, you can't go wrong with a leisurely swim or laying in the sun at the beach all day.
Where to Stay: Pearl South Padre
The upper-middle-range Pearl South Padre is a family- and pet-friendly beach resort featuring 256 rooms, all with full or partial ocean views. Condos with kitchens and up to three bedrooms are also available for rent through the hotel, but their decor is inconsistent. Amenities include plenty for kids, with a special kids' pool next to the resort's expansive main resort pool and a kids' camp open during the summer vacation months.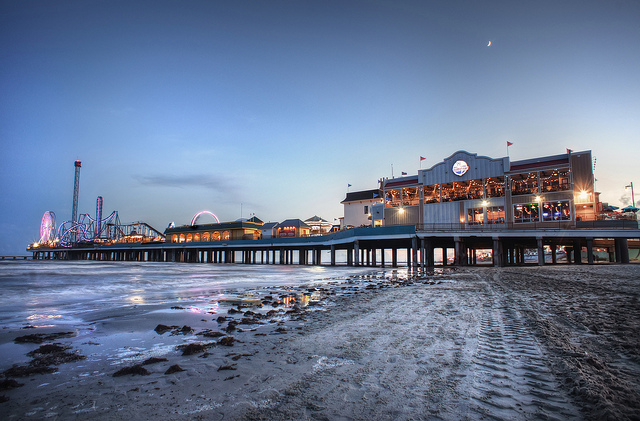 Galveston is a must-visit beach destination. Similar to South Padre Island, there are warm waters, 32 miles of sandy beaches, great weather, and plenty of water-related activities. But Galveston provides much more beyond that. It was first visited by the Europeans in 1528, meaning there's a great dose of history on the island. For entertainment, head to Pleasure Pier or the historic downtown filled with restaurants, museums and historic sites. The city also hosts lots of festivals like Mardi Gras and ArtWalk. Be sure not to miss Moody Gardens (an awesome destination with beautiful greenery, a rainforest pyramid, and an aquarium) and the fun-filled water park Schlitterbahn.
Where to Stay: Hotel Galvez & Spa a Wyndham Grand Hotel
One of the most luxurious properties in Galveston, this hotel has more of a romantic vibe than one suited for families. Features include a refined restaurant, a beautiful spa with outdoor whirlpools, and simple, beachy rooms with comfy beds and modern amenities; it lacks a kids' club. The standout here is the pool. Surrounded by vine-covered columns, it has a whirlpool and swim-up bar, or guests can opt for poolside drink service from attendants.
3. Grand Isle, Louisiana
https://www.instagram.com/p/BPQKzk8Djq3
If you don't want the typical beach experience with big resorts and loud crowds, consider heading to Grand Isle for a more relaxed, wildlife-driven beach experience. This remote beach town is Louisiana's only inhabited barrier island and draws many sportsmen to its world class fishing spots and bird habitats. There are seven beaches in Grand Isle alone, and more in Grand Isle State Park, a beautiful wildlife area with trails, campsites, and a large pier for fishing. For dinner, it's easy to find Cajun-style seafood, which in an amazing experience in itself. And if things get too quiet for you, drive a few hours to New Orleans for a livelier night and return the next day to Grand Isle for more peace.
4. Gulfport, Mississippi
https://www.instagram.com/p/BQNhexVD3h2/
Gulfport was almost completely destroyed by Hurricane Katrina, but that didn't stop this beach town from rebuilding itself. In Gulfport you can enjoy 26 miles of beautiful sandy beaches, or hop on a ferry and visit Ship Island, which provides even more beaches, water fun, and the historic Fort Massachusetts to explore. Back at Gulfport, the casinos and Gulf Islands Waterpark are great places to spend time away from the beach, too.
5. Biloxi, Mississippi
https://www.instagram.com/p/BQLX5LVjB2s/
Biloxi draws visitors for three main reasons—casinos, golfing, and beaches. Golf courses are world-class, casinos are plentiful among the hotels, and the water is calm and warm here, which makes it great for swimming. As from Gulfport, there's a ferry to Ship Island for a fun day trip. Mardi Gras may not be as big in Biloxi as it is in New Orleans, but it's still a pretty happening place to celebrate the holiday. Plus, there's the benefit of a beach to relax on the day after the big parade.
Where to Stay: South Beach Biloxi Hotel & Suites
The upper-middle-range South Beach Biloxi Hotel & Suites proudly advertises that it's the only hotel in Biloxi situated directly on the sandy beach. This and its Miami South Beach inspired decor set it apart from other nearby properties. Originally built as private condominiums, all 99 guest rooms are suite-style with full kitchens or kitchenettes. Modern guest rooms are furnished in earth tones and each includes a pull-out sofa, flat-screen TV, and iPod dock.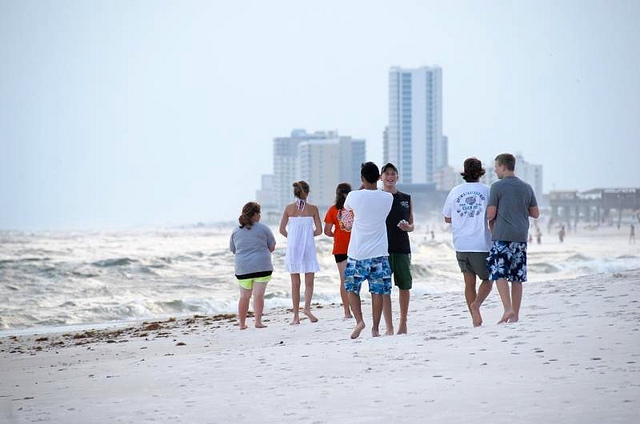 Gulf Shores is exploding on the beach city scene. It has 32 miles of white sandy beaches—something you might not expect to find in Alabama. Deep-sea fishing is king at Orange Beach, and travelers can't get enough fun and sun in front of the resorts that line the beach areas. Travelers aren't just limited to the beach here. There's the Alabama Gulf Coast Zoo, water park Waterville USA, and casinos to enjoy. Plus there are a few state parks like Gulf State Park and Bon Secour National Wildlife Refuge that provide fun hikes and great trails to explore.
Where to Stay: The Beach Club Resort & Spa
Tucked away from rowdy college kids, this family-friendly gated condo community sits on 86 acres near a large, private, white sandy beach. The property feels safe and secure, and has four high-rise towers on the beach as well as cottages along a man-made lake. Units have one to five bedrooms with fully equipped kitchens and living rooms.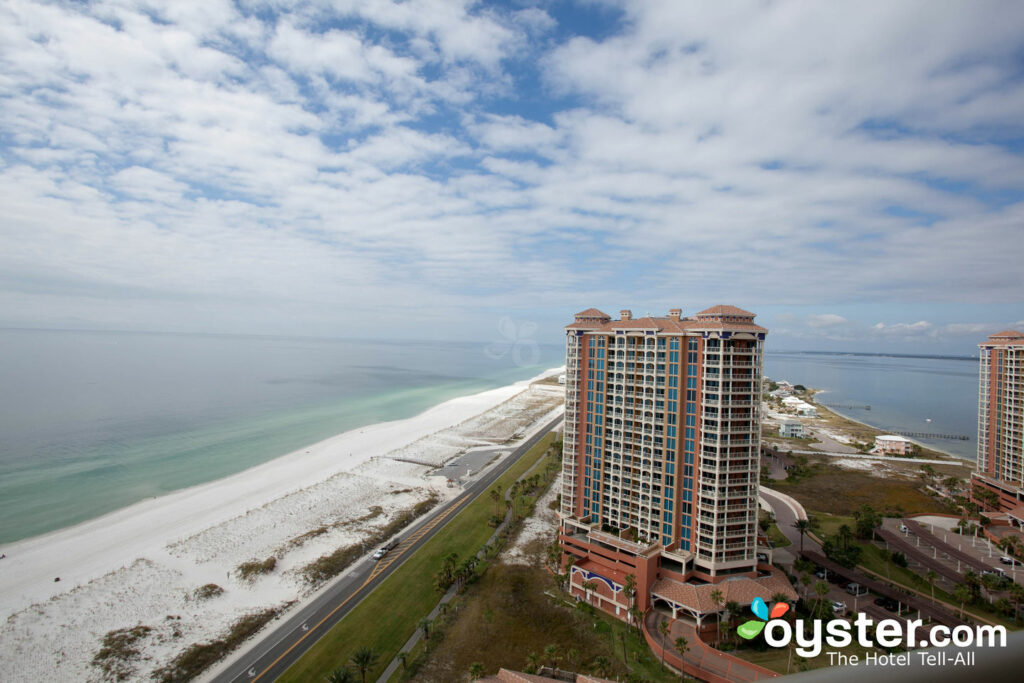 Florida is arguably the queen of beach destinations in the U.S. On the Gulf Coast side of the state, Pensacola is an amazing beach town destination for many reasons. It offers Gulf Islands National Seashore, a beach that was voted Best East Coast Beach in USA Today. This beach town not only has white-sand beaches, but plenty of wildlife, water sports, and three historic forts and a lighthouse. You also can't miss the boardwalk filled with restaurants and shops ,or the 1,470-foot pier—a great place to watch the sun set over the water.
Where to Stay: Margaritaville Beach Hotel
The first hotel to open under the Jimmy Buffett's Margaritaville brand, the Margaritaville Beach Hotel offers a relaxed, tropical atmosphere right on a beautiful stretch of sandy coastline. The hotel's white and blue color palette, wicker furnishings, and palm trees add to the beachy atmosphere, as do the seasonal live entertainment, and a poolside Tiki bar. The sweeping views of the white sand beach and Gulf of Mexico, viewable throughout the property and from the sleek outdoor pool, are a highlight.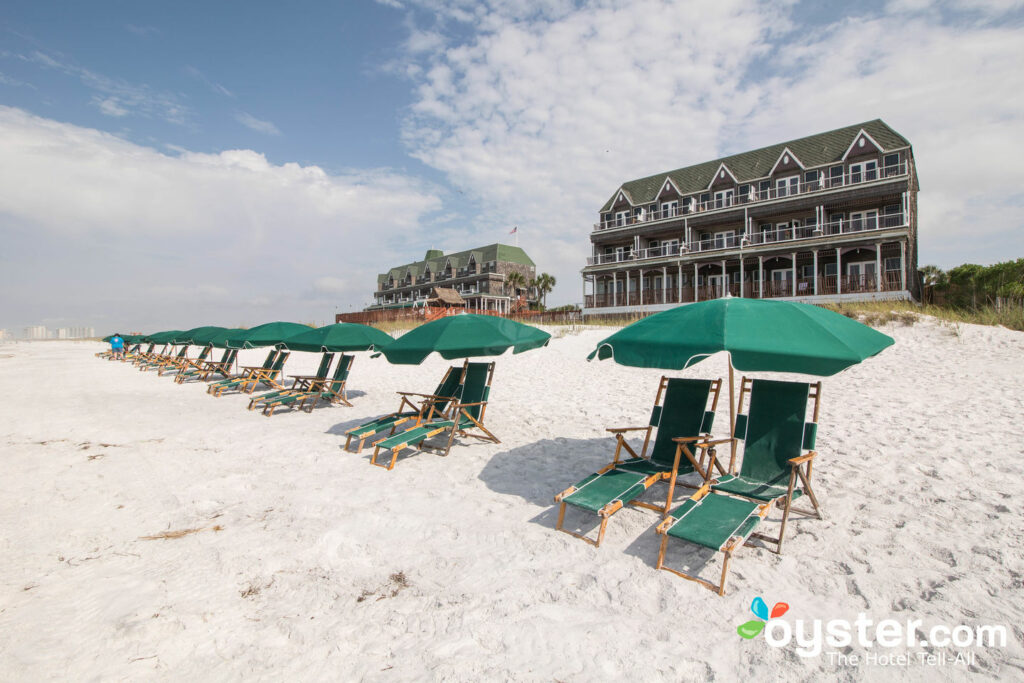 In the northwest corner of Florida sits Destin, a beach town with white beaches that contrast wonderfully with the emerald water. Fishing is a huge sport here, and it isn't hard to catch something as the waters along the beach host huge populations of fish. Though it has the Big Kahuna's Waterpark and plenty of restaurants and shopping, Destin is really best experienced as a quiet beach getaway.
Where to Stay: Henderson Park Inn
Henderson Park Inn is a 35-room upscale boutique hotel that's known for its romantic appeal (only adults 25 and older are allowed), impeccable service, and all-inclusive amenities like free welcome drinks, breakfast, lunch, and happy hour. Rooms are luxurious, and many have views overlooking the beach and the Gulf of Mexico.
9. Panama City Beach, Florida
https://www.instagram.com/p/BQOWiCJlt7f
Panama City Beach is a great vacation destination along the Gulf Coast of the United States. Beaches are serene and filled with water sports, eco tours, and fishing charters, especially at St. Andrews State Park. Pier Park offers great shopping, restaurants, and fun amusement rides. Like many of these coastal cities, it has its own water park, Shipwreck Island Waterpark. While the town was formerly a spring break haven for college students, it has since banned alcohol on the beach for the month of March, allowing families to enjoy peace and quiet on its pristine shores year-round.
Where to Stay: Calypso Resort & Towers
Calypso Resort and Towers is an enormous double high-rise resort that stretches up from the beach in Panama City. The resort is one of the nicer properties in the area with private beach access, two pools, and a convenient location just one block away from the shopping, dining, and attractions of Pier Park.
This oversized beach tote is perfectly crafted for a "bring it, just in case" type of person. While fitting literally everything your family could need into one compact space, the bag is also stylish enough to make you look like the trendiest beachgoer on the coast.
You'll also enjoy:
Update 2/10: This article was amended to reflect Panama City Beach's alcohol policy.
All products are independently selected by our writers and editors. If you buy something through our links, Oyster may earn an affiliate commission.