[js_single_hotel_rates_cta hotel="80019" /]
For most, a truly fantastic bathroom — think lots of marble, a decadent Jacuzzi tub, and space to spare — is a prerequisite when splurging on a luxury hotel. Especially for couples: We know how many of you flip through our bathroom photos looking for Jacuzzi tubs that fit two. Which is why we've created slideshows of the best hotel bathrooms in New York, the best hotel bathrooms in San Francisco, the best hotel bathrooms in Miami, and more. But for those of you who the bathroom is really, really important — for some honeymooners, it can be the deciding factor when booking a trip — we decided to make it even easier for you, and pull together a photo tour of our all-time favorite bathrooms on the site. Enjoy.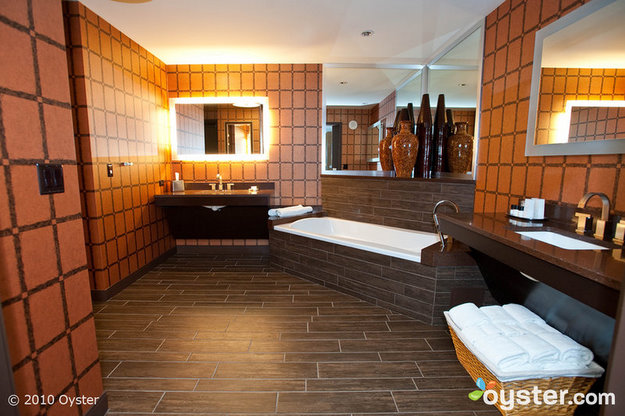 All products are independently selected by our writers and editors. If you buy something through our links, Oyster may earn an affiliate commission.