Spring break is right around the corner -- finally! After a long winter of snow and slush, it's time to escape the homestead and let loose. But a quick trip to an island all-inclusive isn't for everyone. Maybe desert vistas are more your thing? Or you'd rather climb a mountain than windsurf in the Caribbean? No matter what your vacation style, we have a spring break plan for you that promises to be everything but run-of-the-mill.
If the desert sun is calling your name, head to Albuquerque, New Mexico: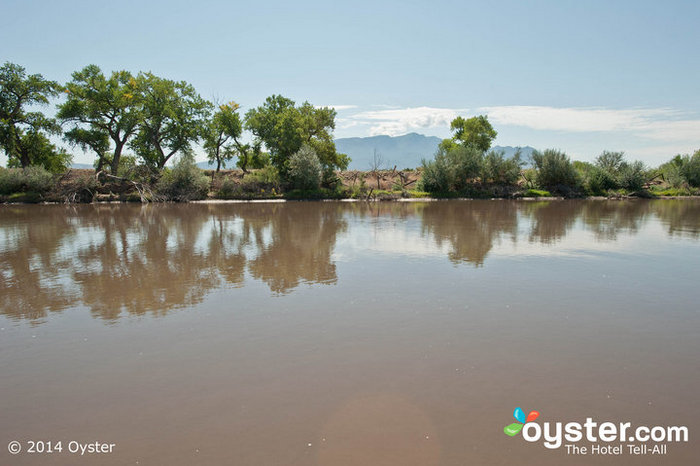 Albuquerque, located about an hour from Santa Fe, is often overlooked. Like Santa Fe, Albuquerque is dotted by adobe historic buildings, and has boiling summers. Albuquerque is known as the "hot air balloon capital" of the U.S. and if you like the city in the spring, you should be sure to revisit in the fall when the world's largest hot air balloon festival takes place here. Albuquerque also boasts gorgeous terrain, a chance to cross the Rio Grande, and an amazing fine arts community. Not to mention, as the setting for AMC's Breaking Bad, the city attracts more than one Walter White fan.
Stay: The gorgeous and hip Hotel Andaluz is housed in a historic building with a luxe vibe and eco-friendly focus. Featuring a rooftop bar and a stunning lobby, the Andaluz evokes the feel of a Spanish resort, yet also honors its own history as a New Mexico landmark with extensive Southwestern art throughout.
If you're not ready to say goodbye to winter, head to Jackson Hole, Wyoming: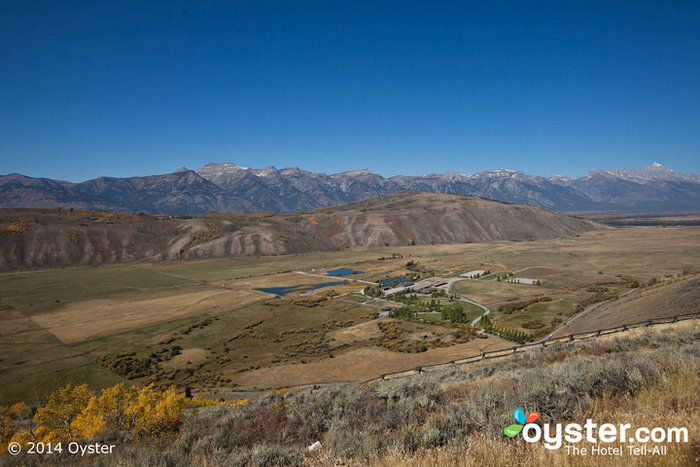 For the outdoor enthusiast who still wants a glimpse of snow over spring break, there are few places that compare to Jackson Hole. The low-lying valley, located near Wyoming's western border with Idaho and surrounded by the Teton Mountain Range, is the gateway to some of the nation's most spectacular national parks, including Grand Teton, Yellowstone, and the National Elk Reserve. The easily available hiking, biking, river rafting, camping and skiing attracts visitors here year-round.
Stay: Set in a wildlife refuge more than 700 feet above the Jackson Valley, Spring Creek Ranch has arguably the most stunning views of the Tetons in the area. Rooms vary, but the delicious, popular restaurant and the excellent heated outdoor pool are not to be missed.
If you want a peaceful beach getaway, head to Turks and Caicos: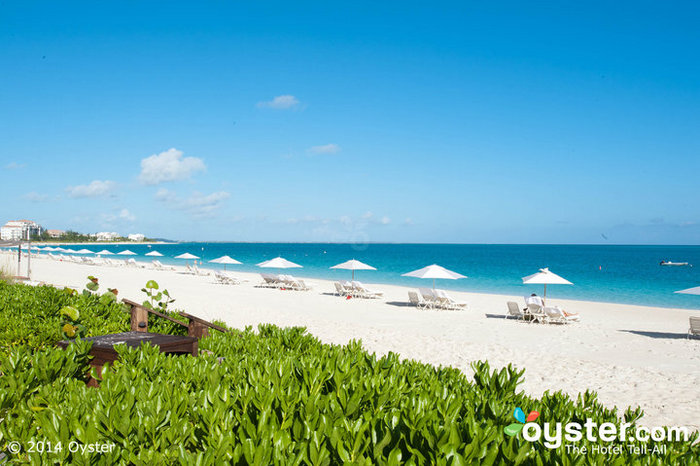 If you want an island getaway without the crowds spring break usually entails, Turks and Caicos has the stretch of sand for you. The islands' laid-back and slow-paced nature means you won't find a nightlife scene comparable to Aruba or Barbados, but beach shacks and bars remain open for evening entertainment — island-style. The line of reef trails at Smith's Reef and Bright Reef make this a top-notch snorkeling destination, and the islands' hiking and biking trails, as well guided horseback rides in Provo, make it popular with active travelers as well.
Stay: At the Grace Bay Club, you'll get a taste of Turks and Caicos' original luxury benchmark. This 82-room beachfront property continues to raise the bar with lots of popular dining options, a 5,000-square foot spa, an impressive kids' club, and three pristine infinity-edge pools.
If you want a European adventure, head to Amsterdam:
There are few better times of the year to visit Amsterdam than in the spring. Home to beautiful historic buildings, numerous parks, over 40 museums, and a system of canals and bridges that rivals (and in fact, is larger than) the one in Venice, Amsterdam never fails to enchant visitors. But during the springtime, the city truly comes alive. With the tulips Amsterdam is known for in full bloom, the city takes on a magical quality. For outdoorsy ventures, many choose to do as the locals do — visit the 120-acre Vondelpark, with ponds, gardens, and occasional concerts, or rent bicycles to cycle along the canals.
Stay: For a charming luxury experience on the canal loop, you can't do much better than the Hotel Pulitzer. The hotel is made up of a block of 25 restored 17th and 18th century canal houses and is full of historic details. The hotel is also within easy walking distance of popular sights such as Dam Square, the Van Gogh Museum, and the Red Light District.
If you want to explore the jungle, head to Belize:
Belize, a small country in Central America that shares a border with Mexico and Guatemala, is known for its lush rainforests and Mayan ruins. But it's most famous for its snorkeling and scuba diving, which are among the best in the world: The barrier reef off shore is second only to the Great Barrier Reef off Australia, and visitors can see turtles (both green and leatherback), nurse sharks, stingrays, and a variety of tropical fish. The country is also home to the world's only jaguar reserve — a must-visit!
Stay: The Lodge at Chaa Creek, one of Belize's first eco-lodges, has evolved from its humble beginnings as a working farm to become a premier luxury retreat. Rustic-luxe, thatched-roof cottages are charming, and modern amenities such as an infinity pool with jungle views and a full-service spa add value. The riverside setting on a private rainforest reserve is phenomenal, and myriad tours and outdoor activities are offered through the hotel.
If you want a West Coast experience, head to Sausalito: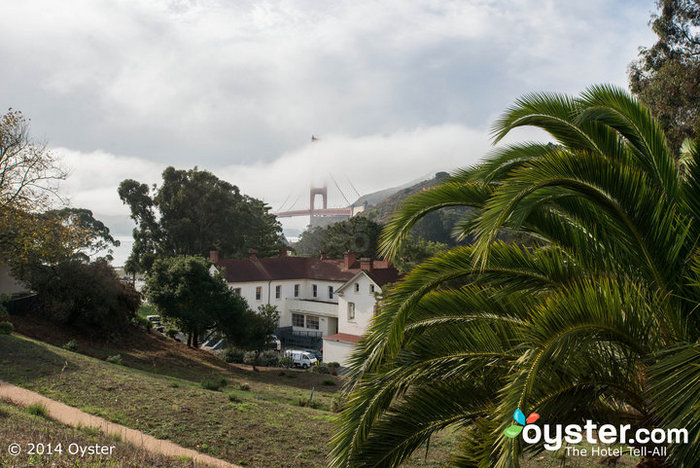 Picturesque Sausalito is a quaint seaside town across the bay from San Francisco. Featuring many shops and restaurants, it is a popular day tour for those visiting San Francisco, but it can be a wonderful destination all in its own. It has a reputation of being an enclave for the wealthy and artistic, with many houseboats dotting the shore. The city also has one of the few ungated marinas remaining in the Bay Area. For a relaxing and typical West Coast experience, you can't do much better.
Stay: The historic Cavallo Point offers sweeping views of the San Francisco Bay skyline from its position under the Golden Gate Bridge. Originally built as an army base in the late 1800s, the hotel has retained many charming historical details. The hotel also features an acclaimed spa with a pool and fire pits, a Michelin-starred restaurant serving regional cuisine, and many outdoor activities.
To learn more about Kristina Fazzalaro, visit her on Google+
RELATED LINKS: