This year, when your loved ones inevitably ask you what you want for your birthday, don't default to the predictable options like a sweater or a spa day -- unless it's a thermal spa in Japan, of course. Think outside of the department-store gift box and treat yourself to an unforgettable present -- an experience that will open your eyes and awaken you to new sensations and exciting horizons. Whether you want to spend your summer birthday learning to surf on a New England beach or head down to Argentina in January to watch penguins hatch, these ideas will have you celebrating all year round.
When your friends in North America are still huddling in their down jackets, you'll be kicking off summer at the bottom of the world in Tierra del Fuego, which was named for the mysterious native fires Spanish sailors spotted burning from shore. Ushuaia, the world's southernmost city, used to be a penal colony, but don't let that trouble you (although you can still tour the historic prison, if you'd like). Hop aboard the End of the World train, which follows the old prison route to the national park, and look for the friendly native zorros (or foxes). Hike up Glacier Martial for a stirring snow-capped view, then take a boat tour of the Magellanic penguin rookeries at Isla Martillo. Not ready to head home? Ushuaia is a gateway to the Falkland Islands and even Antarctica, if you want to kick off the next year of your life with even more adventure.
Hotel Pick: Las Hayas Ushuaia Resort
Las Hayas Ushuaia Resort is an immersive, gorgeous hotel option situated in the bottom of the world in Patagonia. Rooms are a decent size and have gorgeous mountainous views.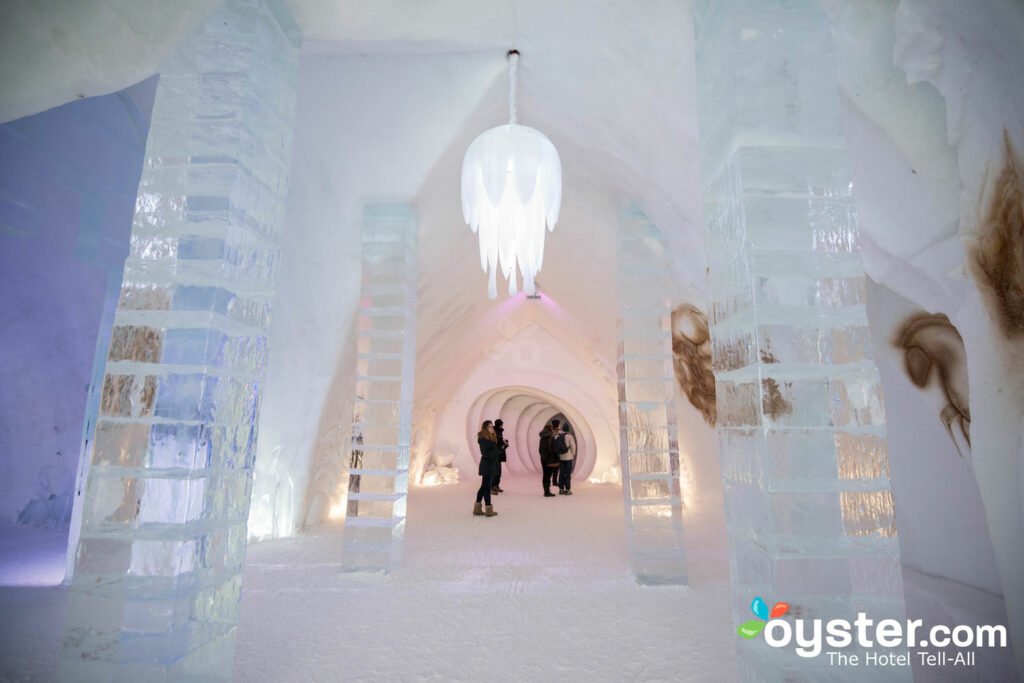 Winter in Canada isn't all about the fuzzy toques, though you can pick one up at the gift shop at Hotel de Glace, one of only two hotels in the world that are constructed entirely of ice (500 tons!) and snow. Themed rooms feature LED lighting and gas fireplaces to keep you warm and cozy when you're not guzzling cocktails in glasses made of ice at the bar. At the Château Frontenac, don't lose your toque as you zoom down the 100-year-old toboggan run. By then, you'll be ready to head in from the cold, so try a cafe on Rue du Petit-Champlain (voted Canada's most beautiful street) for some decadent poutine or a mug of chocolat chaud (hot chocolate).
The Hotel de Glace is an upper-middle-range property made entirely of ice and snow — one of only two such properties in the world. Situated 15 minutes north of Quebec City, the property changes annually, with unique snow carvings and ice sculptures, and is typically open from January through March.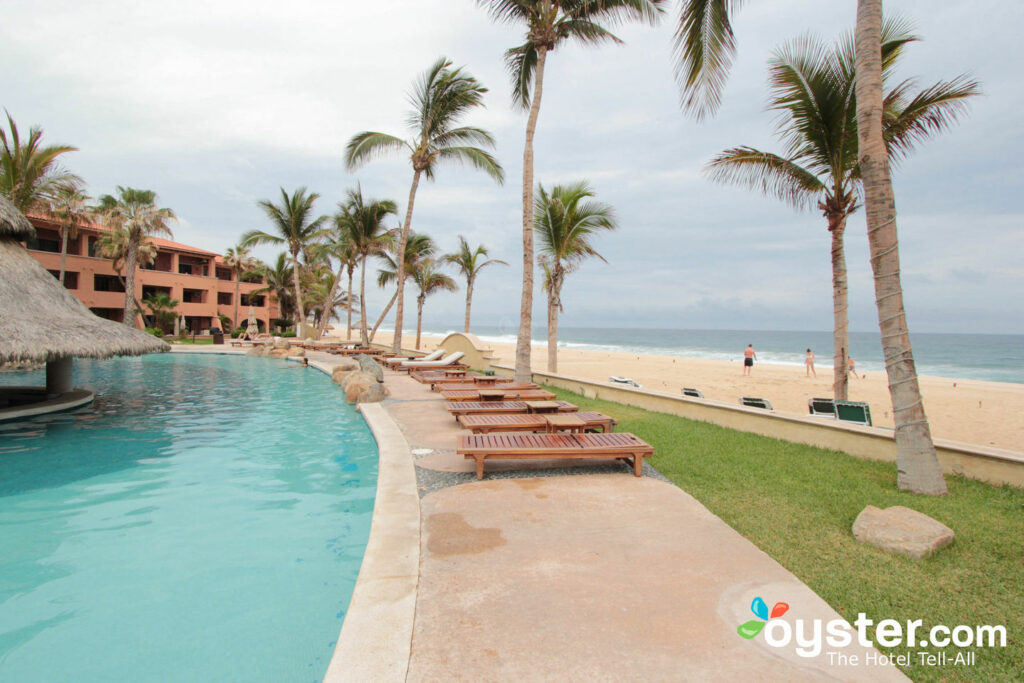 Spring break in Baja California may sound like a cliche, but not when you look beyond the obvious. Enjoy some homemade tamales at the Saturday farmer's market in laid-back San Jose del Cabo, or take a road trip to the artists' mecca of Todos Santos. The best surf can be found at the bohemian outpost of Cerritos. And of course, gray whales are on their spring break, too: March falls right at the height of their migration. For the best up-close encounters, head down to book a tour at Laguna San Ignacio, which is said to have the friendliest whales in Baja.
Hotel Pick: Reflect Krystal Grand Los Cabos
Krystal Grand Los Cabos is a three-and-a-half-pearl, all-inclusive resort conveniently located beachfront to Costa Azul. Though the ocean is too rough for swimming, the sand is set with sun loungers and picnic tables. The hotel has a massive pool terrace and kids' club, but little of interest within walking distance.
Spring bursts in every corner of Amsterdam. You can't turn around without catching a glimpse of a tulip, so rent a bike and head to the sprawling Vondelpark. Then, make your way to the Albert Cuyp Market to load up on edam and gouda. To get around in style, enlist a friend or 10 and charter a booze cruise around the Canal Ring. During the spring, a veritable flotilla of partiers will drift under the bridges, beers in hand, so why not join them? However, to really experience storybook Holland, you'll need to head a little out of town to Keukenhof, also known as the Garden of Europe. It's only open from mid-March to mid-May. And since it's planted with over seven million undulating tulips, crocuses, and hyacinths, it's guaranteed to lift your spirits and put you in a celebratory birthday mood.
Located a block from the Anne Frank House, the 40-room The Toren is an upscale, romantic boutique that occupies two 17th-century buildings (one of which was used as a safe house during WWII) set along the Keizersgracht canal. Rooms range from small Cozy Single units looking out over a courtyard to more spacious options with jetted tubs and canal views.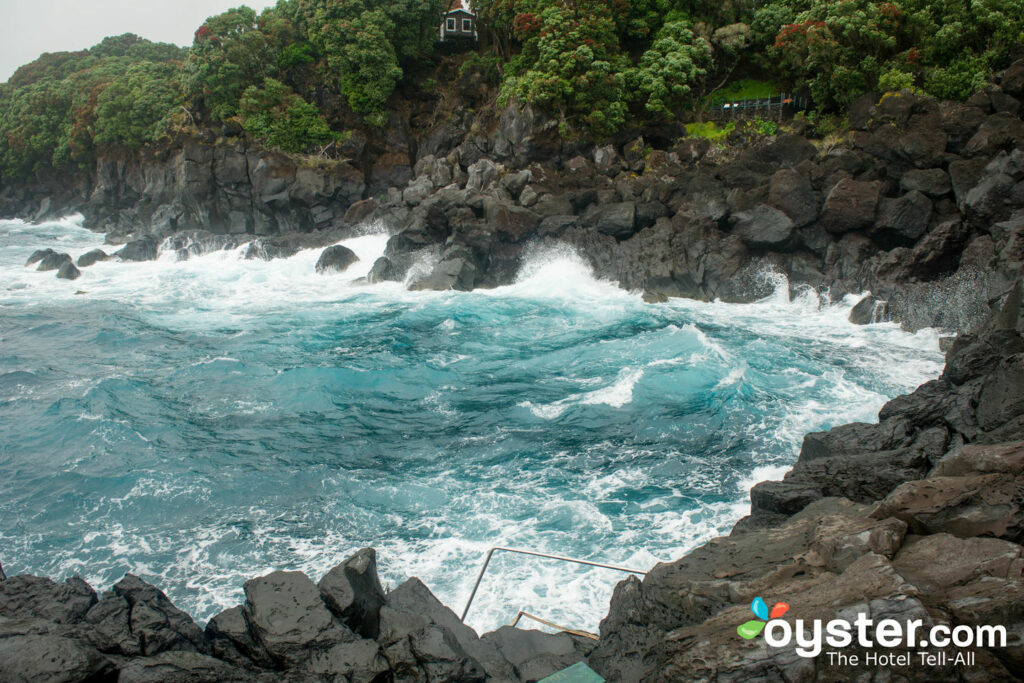 Rumor has it the fabled Hesperides in Greek mythology were located in the Azores — and it's not surprising, since the volcanic island chain is a subtropical paradise, not to mention every yachtie's stopover on their way across the Atlantic. Don't have your own boat? Ferries make it easy to island hop between lazy Pico Island (where you can pursue absolute relaxation in one of the tranquil seaside resorts) and Faial Island (home to the massive stratovolcano and many migratory seabirds). In Horta, marvel at murals painted by briny sailors who have dropped anchor there for the last 50 years, and drink a beer with your pals in the legendary Peter Cafe Sport. And sailors aren't the only ones to stop over in the Azores — blue whales have been known to surface just off the coast, so be sure to book a spot on a tour.
Hotel Pick: Aldeia da Fonte Nature Resort
The Hotel Aldeia da Fonte is an upscale, eco-friendly resort set in lush tropical grounds on the edge of cliffs overlooking Pico Island's rugged south coast. Some of the rooms, which include studio-style apartments, units with separate living areas, and a few rooms with kitchenettes, feature sea views — and whale-watching opportunities.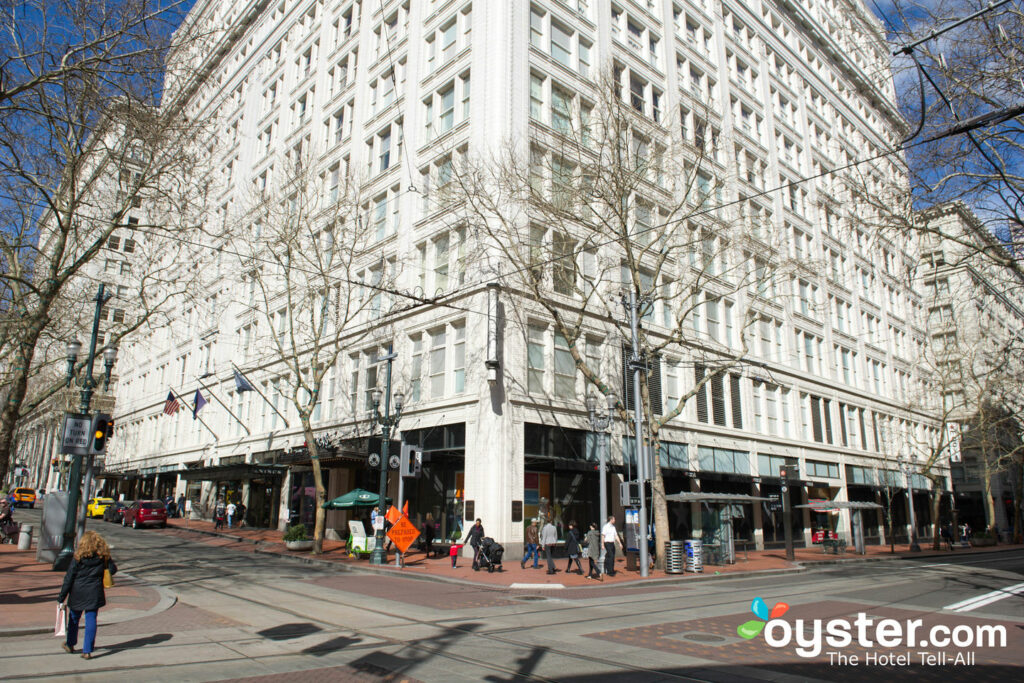 June is one of the driest months of the year in Portland, a city that's notorious for its showers. Do as the locals do and take a bike tour of the numerous breweries dotting the city (it's known for IPAs), or book one of Portland's hip pedal pub tours and guzzle as you go. Active hikers and history lovers can also take quick jaunt up to nearby Multnomah Falls for a stirring view of the trails Lewis and Clark blazed centuries ago. No trip to Portland is complete without a visit to the 68,000-square-foot Powell's bookstore. Looking for a 19th-century monograph on snails? Chances are they've got a copy.
Hotel Pick: The Nines, a Luxury Collection Hotel, Portland
One of the newest luxury properties in town, The Nines, housed in the former Meier & Frank department store building, is easily one of the snazziest places to stay in the city. Its modern common areas have just a dash of quirkiness, and the 331 rooms are classically chic, with Tiffany-blue accents and elegant furniture pieces.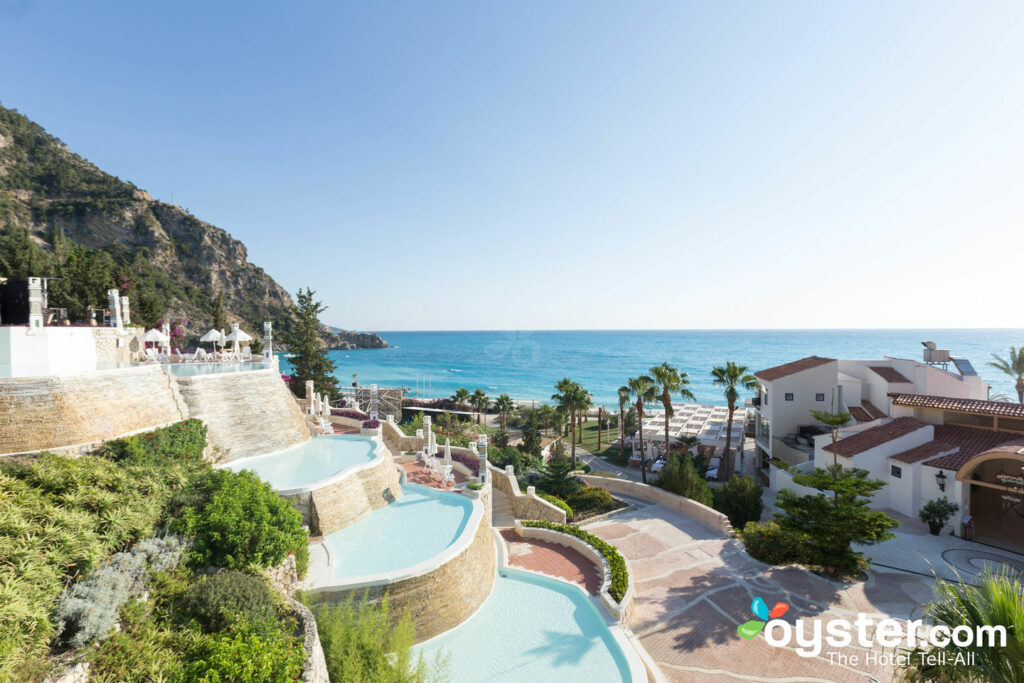 Think a yacht is out of your price range as a birthday gift? How about chartering one for a day or a week? Begin on the beaches of Fethiye, home to an imposing Byzantine fortress built in 715 A.D. as well as the jumping-off point of the Lycian coast, which is so blue that locals nicknamed it the Turquoise Coast. The city of Ölüdeniz marks the beginning of the Lycian Way, a footpath that gives way to towering coastal views, as well as the secluded bay of Butterfly Valley. Once onboard your vessel, chow down on fresh-caught seafood and soak in over 3,000 years of history as you coast to the Taurus Mountains, where ancient Lycian tombs are carved out of the hillsides, and pine and olive groves are dotted everywhere you look.
Hotel Pick: Liberty Hotels Lykia
The upscale, all-inclusive Liberty Hotels Lykia is an expansive 645-room mega-resort with a private beach, about a 10-minute drive from main strip in Oludeniz. Extensive features include 19 pools — some adult-only and other with waterslides, plus seven restaurants and nearly as many bars. It has a fitness center, although guests get a work out walking around the hilly terrain and a myriad of sports options such as mini-golf and basketball.
If you've ever wondered what lies at the very end of that Cape Cod fishhook, here's your answer. Provincetown, which was once a potential landing spot for the Mayflower Pilgrims, is now a funky artists' and writers' colony, as well as an epicenter of gay culture that throws open its doors to everyone. Take a ferry from Boston to avoid the traffic and head straight to the beach — either at the bustling Herring Cove or at Race Point, where you can get your surfboard in the water. When the sun sets, make your way to Commercial Street for a dinner of fresh lobster and great nightlife.
This historic, luxurious inn is a local hot spot, thanks to its extremely popular restaurant. But it's still plenty relaxing, with beautiful water views from the restaurant and all eight of the attractive, beach-chic rooms. The property is also adults-only, which helps maintain the serene vibe.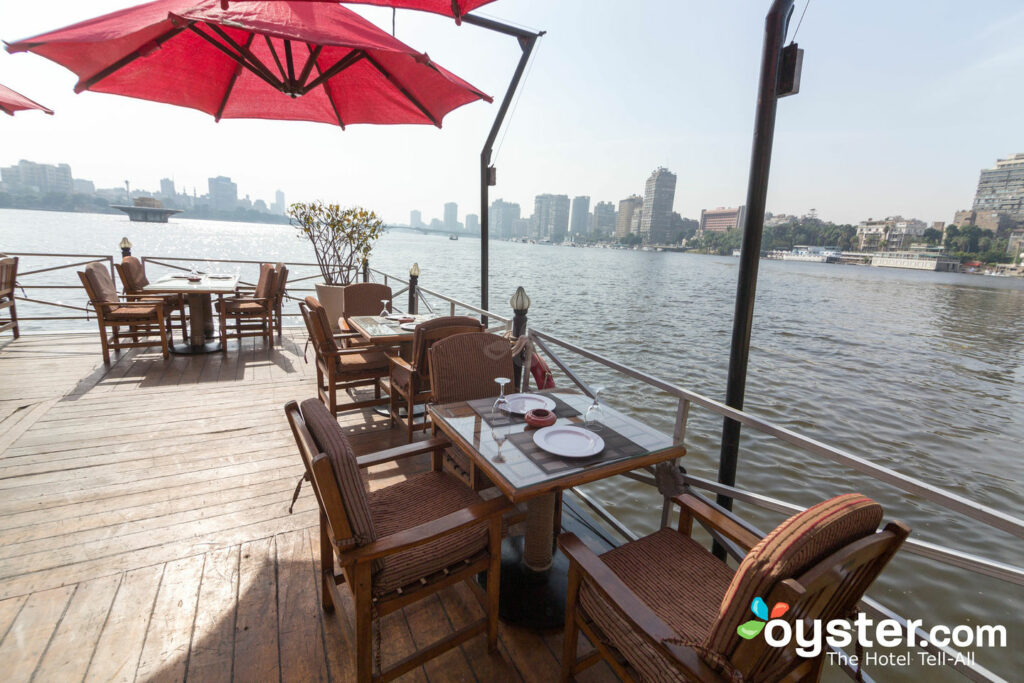 If you're going to travel for your special day, why not choose one of the world's most exciting cities, not to mention one of the largest in the Middle East? The Great Pyramid of Giza is one of the world's great wonders (and you can get to them easily from the city, as well as from the city of Memphis), but Cairo is worth a stay just for the street scene. Smoke a double-apple shisha in one of the many sidewalk cafes in the Khan El-Khalili bazaar, then visit Old Cairo to tour churches that date back to the 4th century A.D. Finish off with a sunset cruise along the Nile in an old-fashioned felucca (sailboat).
Hotel Pick: Sofitel Cairo El Gezirah
The four-pearl Sofitel Cairo El Gezirah has 433 contemporary rooms with views of the Nile, thanks to its setting on the southern edge of Gezira Island. The hotel also has its own riverfront promenade and a deck that houses an open-air bar floating on the water.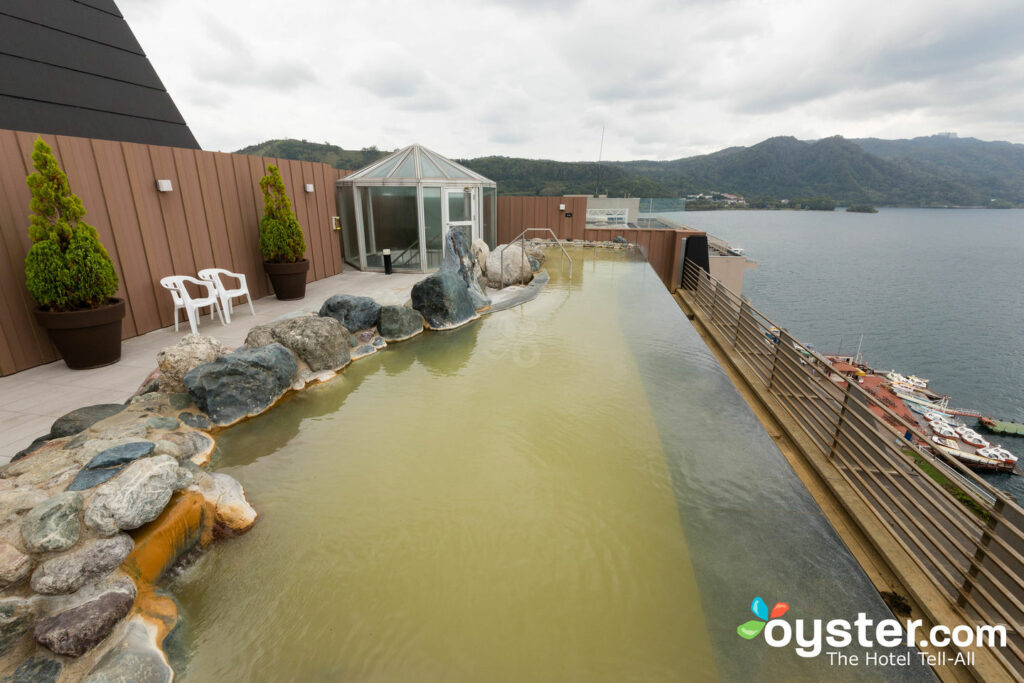 This October, shake up your typical New England fall foliage visit. The best oranges and yellows are to be found in Hokkaido, the northernmost island of Japan, where the mountain slopes, river banks, and temple grounds beckon visitors to enjoy the Japanese tradition of leaf viewing or momijigari. In the capital of Sapporo, savor signature Japanese fall dishes like grilled Pacific sanma or apples from one of Hokkaido's world-renowned orchards. Visitors can also venture to the hot springs resort towns near Lake Shikotsu. We also recommend heading to the northeast region of Shiretoko, where you'll forget you're in one of the world's most densely-populated nations when you're catching glimpses of brown bears, deer, white-tailed eagles, and red foxes in Japan's last unspoiled wilderness.
Hotel Pick: The Lake View Toya Nonokaze Resort
With an astounding waterscape view and an incredibly thoughtful interior design, this resort is one for a bucket list.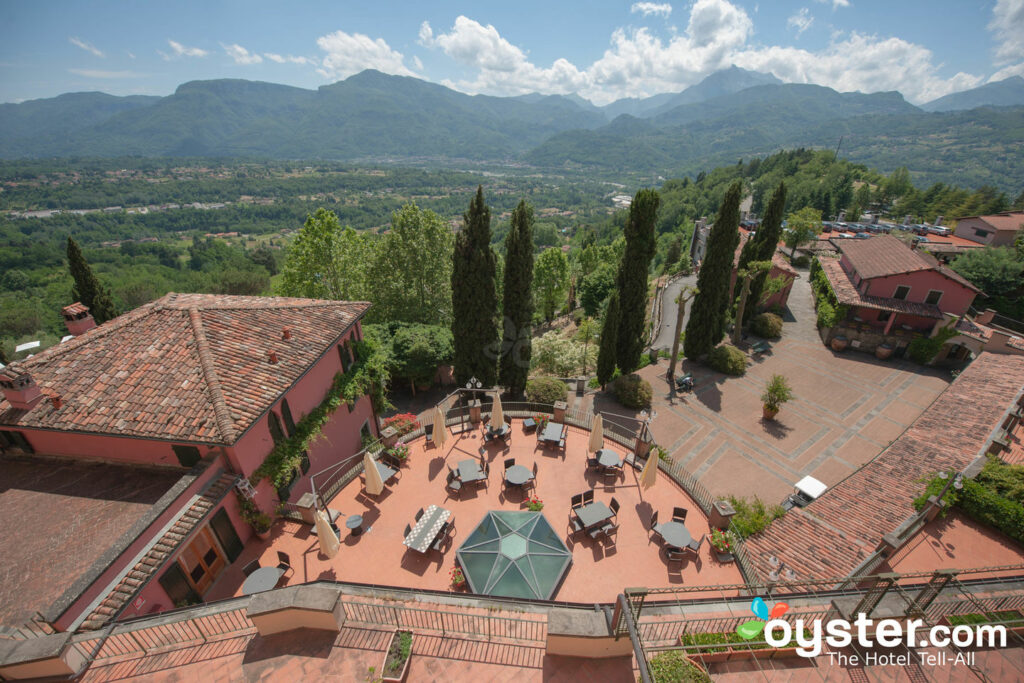 An Italian region choked with tourists through the summer becomes positively serene by the time November rolls around — and the sunshine is just as gorgeous. You don't have to tour all 101 churches of Lucca, but you can get a good start before you check into one of the converted farmhouse B&Bs that dot the vine-covered countryside of Chianti. (Many even have their own thermal baths.) In November, don't forget to enjoy a glass of vino novello fresh from the vineyards. This time of year is also ideal to visit the more remote regions of Garfagnano and the valley of Serchio. There, quail and wild boar roam in unspoiled medieval forests, and locals harvest chestnuts and porcini mushrooms as well as prepare for the upcoming olive harvest.
Hotel Pick: Renaissance Tuscany Il Ciocco Resort & Spa
The Renaissance is a large resort complex overlooking some of the most picturesque landscape that you'll find in Tuscany, if not all of Italy. Despite being less than 90 minutes by car from Pisa Airport, the location feels remote and timeless, and is a great setting to really unwind. Rooms are elegantly finished and some have stunning views.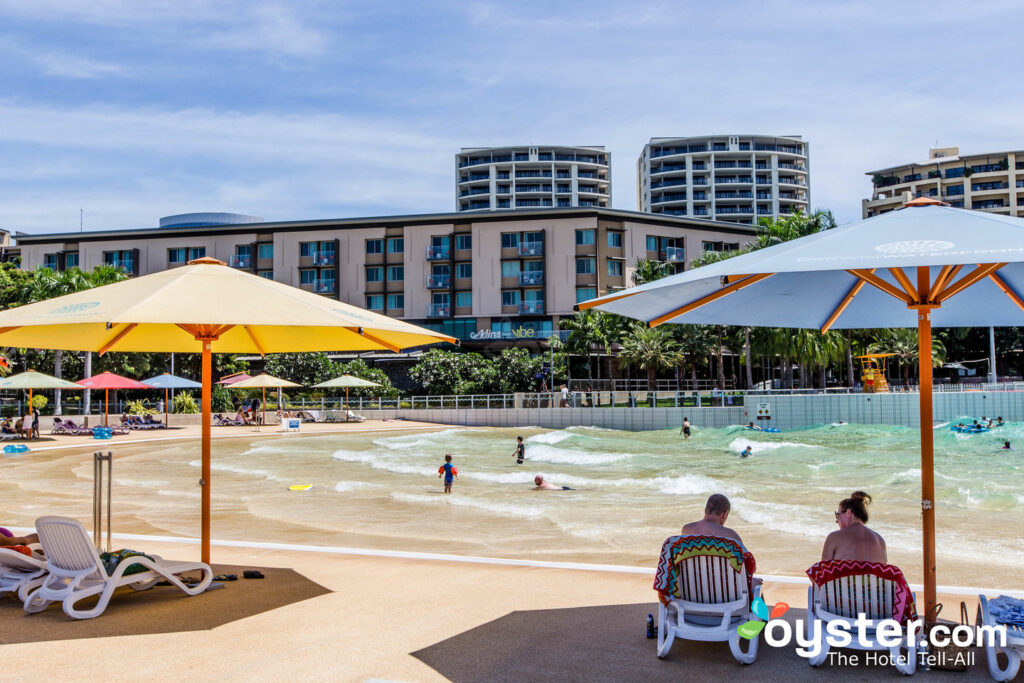 Come discover the charms of this multicultural mecca in Australia's Northern Territory, as the crew of the HMS Beagle did in 1839. Even though December is the wet season in Darwin, don't worry, as it doesn't rain every day, and the abundance of precipitation turns the landscape unfathomably lush. Stroll the open-air markets and treat yourself to a birthday present like a crocodile skin wallet. Sellers from over 50 different cultures, ranging from Indonesia to Papua New Guinea, can be found here. For a sweet fix, try chocolate-filled churros, or opt for a flame-grilled Malaysian satay stick. Speaking of crocs, discover your inner croc hunter at nearby Crocodylus Park, which features over 1,000 of the giant reptiles.
Hotel Pick: Vibe Hotel Darwin Waterfront
Vibe Hotel Darwin Waterfront is a modern mid-range hotel set along the scenic Darwin Waterfront Precinct, a five-minute walk from downtown. The area is one of the trendiest and most desirable places to stay in the city, featuring classy restaurants and bars lined along the seafront promenade, a convention center, a wave park, a manmade beach, and sprawling grassy parklands. Vibe's 121 streamlined rooms have a clean aesthetic, lots of natural light, and mini-fridges. Also, higher room types have ocean views.
Whether you're heading to the equator or closer toward the poles, there's always room to pack a swimsuit on your trip–because you simply never know. For that just in case kind of situation, we recommend sustainable swimwear from Reformation.
You'll Also Like:
All products are independently selected by our writers and editors. If you buy something through our links, Oyster may earn an affiliate commission.