They say money can't buy you happiness. True, but we'd like to add to that and declare that a thick wallet doesn't necessarily get you a memorable vacation either. There's no doubt a boatload of cash could score you a gourmet meal at a five-star restaurant and swanky digs to rest your head, but there are plenty of low-cost, but equally exciting, experiences -- in affordable destinations -- for the frugal traveler, too. Some skip the hotel and opt for sleeping under the stars in a tent, while others book it to a destination with a favorable exchange rate. Many even choose to drive instead of fly. For some tips on where to go when you're strapped for cash, Oyster.com editors shared their favorite cheap getaways around the globe. Of course, "cheap" is all relative and transportation costs will depend on where you're traveling from, but upon arriving, you won't need to spend an arm and a leg to finance your memories.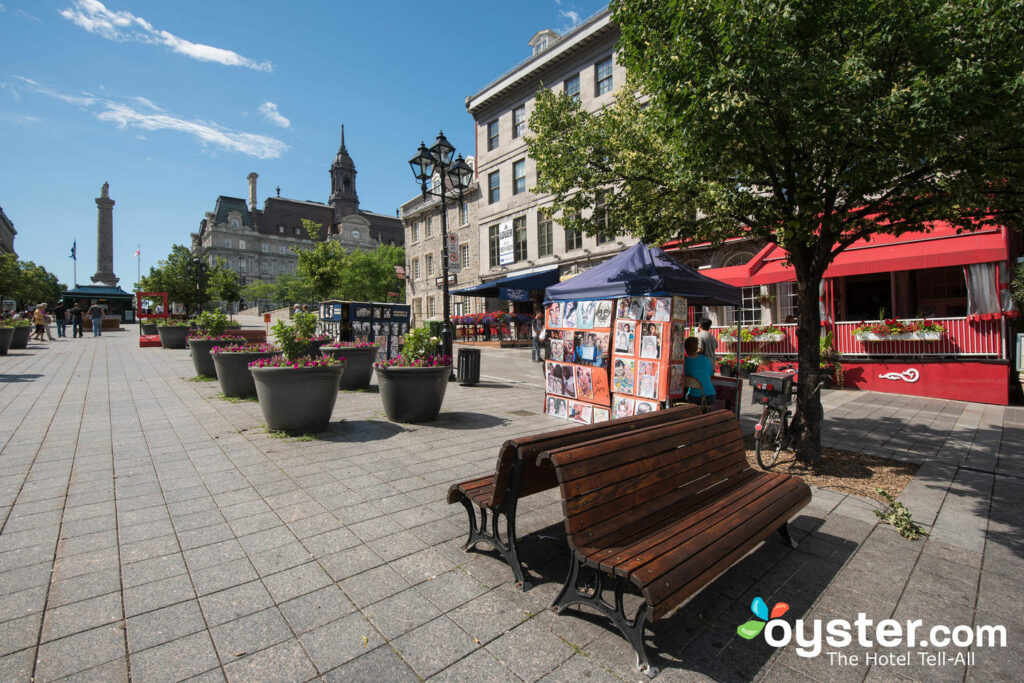 "As a grande francophile, I have to say my favorite cheapie getaway is Montreal. Where else can you brush up on your French and drink cafe au lait in a bowl without boarding a plane? From my home base in New England, it's just a four or five hour road trip. Though to be clear, Montreal is not a poor woman's Paris. They have their own delightful culture that I'm happy to tap into, from local bagels to local hockey games. But I'll skip the poutine, merci!" — Maria Hart, Senior Editor
Check out our full travel guide to Montreal.
Hotel Pick: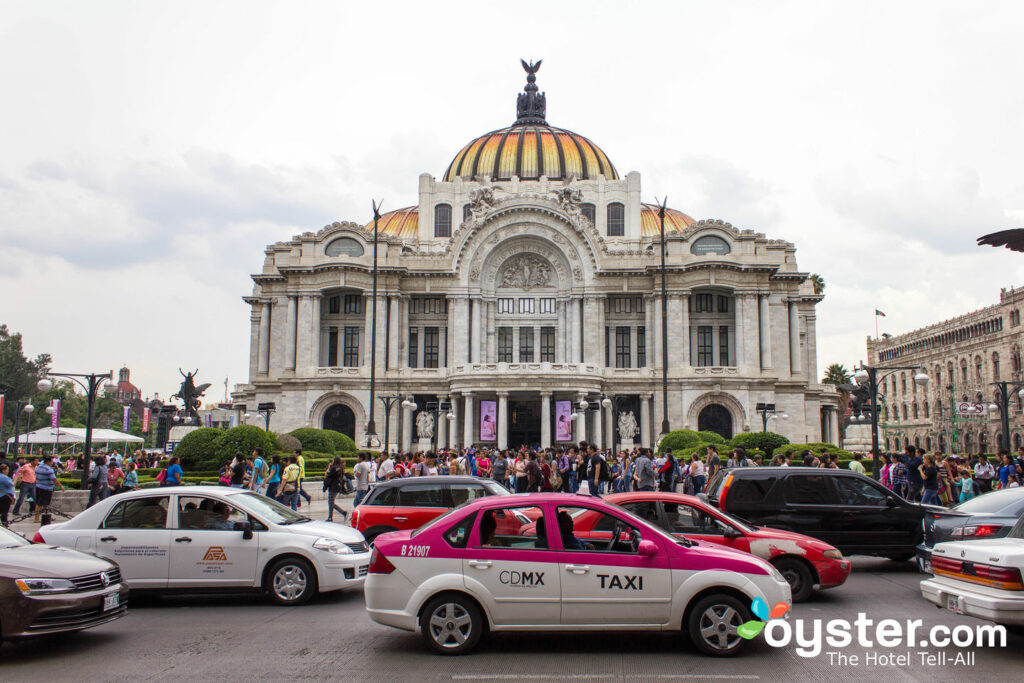 "Mexico City is the spot for living the high life on the cheap. The culture is wildly diverse and deep, there are limitless museums to choose from (many offer free days), and even the upscale restaurant bills in Condesa and Roma won't run much higher than $20 or $30 per person. That's to say nothing of street eats, which can be had for a dollar or two at most. Everything from the metro to Ubers are also mind-bogglingly inexpensive. It can be chaotic and messy, but it is also surprisingly cosmopolitan and diverse, with an art scene that easily rivals even New York or London." — Kyle Valenta, Editor
Check out our full travel guide to Mexico City.
Hotel Pick:
"Palm Springs in California is a super hip and affordable weekend trip from Los Angeles and San Diego. The area has been an A-lister and celebrity getaway since the '50s. Hiking and unbelievable desert scenery at Joshua Tree National Park is about 45 minutes away, and Palm Springs itself is home to some of the best mid-century modern architecture on the planet. Palm Canyon Drive is loaded with restaurants, art galleries, and boutiques. While it's entirely possible to spend a lot of cash here, even most of the budget hotels have outdoor pools and panache, and prices are lower in Palm Springs than in other tourist-focused areas in Southern California." — Megan Wood, Editor
Check out our full travel guide to Palm Springs.
Hotel Pick:
"If you're looking for a truly dirt-cheap vacation, head to one of the many breathtaking national parks in the U.S. during the summer months. Camping isn't going to be for everyone, but if you have access to a tent and a car, it can easily save around $100 per night. Plus, one of the draws of heading to a national park is to spend as much time as possible in the great outdoors, surrounded by beautiful scenery and harmless wildlife. A couple of years ago, I went to Glacier National Park and Yellowstone for five nights — still one of my favorite trips ever — and spent a total of $115 on campsites. One-time entrance fees will be roughly $25 to 30, but then your days are free to hike, snap photos, and meditate among geological marvels, stunning lakes, and grazing mountain goats. If fine dining isn't a priority, head to a grocery store to stock up on goods for easy-to-make meals — you'll likely have access to a fire pit. Believe me, after a day spent walking eight miles, a buttery grilled cheese will hit the spot." — Lara Grant, Associate Editor
Hotel Pick:
"The first destination that comes to mind is Portugal. Lisbon was incredibly affordable and charmed the pants off me. I stayed at a tiny, super cheap boutique hotel in Bairro Alto that had a rooftop terrace with music, drinks, and, oddly, delicious flatbread pizza. I spent long, lazy afternoons wandering around neighborhoods (loved Alfama), alternating between stops at cafes and wine bars and late (late!) nights at local restaurants, where plates of seafood came out of kitchens in rapid fire — I'd walk out $10 poorer. The tram was great for getting around the city, though I'm not sure the line to ride the packed Tram 28 was worth it. Side trips were also inexpensive: I took a train to Sintra, a leafy hilltop town with royal residences, and a bus to Óbidos (medieval walls, bougainvillea, tons of tourists, but still lovely). Both are UNESCO World Heritage sites. All in all, it was a fantastic five days that didn't break the bank. I think I may have just talked myself into a return trip." — Rachel Klein, Editor
Check out our full travel guide to Lisbon.
Hotel Pick:
"The City of Brotherly Love doesn't get enough love from travelers, who often opt for trips to nearby New York or D.C. But for a cheap getaway, there's really no better deal. There are plenty of low-cost travel options to Philadelphia from East Coast cities. From New York, if you book well in advance and travel at off-peak hours, you can find one-way prices ranging anywhere from $1 bus tickets to $39 Amtrak trains. In terms of things to do, Philadelphia has plenty of museums and historic sites (ideal for U.S. history buffs), a blossoming food and drink scene that goes well beyond cheesesteaks, a ton of live music venues, and sports — lots of sports. Not to mention, you're only about an hour drive away from the Jersey Shore and Atlantic City, if you want to take a day trip out of town. As for hotels, the most ideal spot to stay is Center City, an entirely walkable area where the bulk of the action is, and depending on your travel dates, it's possible to score rates around $100 per night." — Stefanie Waldek, Editor
Check out our full travel guide to Philadelphia.
Hotel Pick:
"For a cheap getaway, I love going to coastal beach towns in the shoulder season. Places like Montauk and Newport are still very pleasant in April and May (before Memorial Day), as long as sunbathing isn't your top priority. But you can still enjoy the beautiful ocean views, cute shops, and great restaurants, all with the benefit of fewer crowds. And weather is usually pretty mild and pleasant, even if it's not bathing suit weather." — Kelsey, Senior Executive Editor
Check out our full travel guide to Montauk.
Hotel Pick: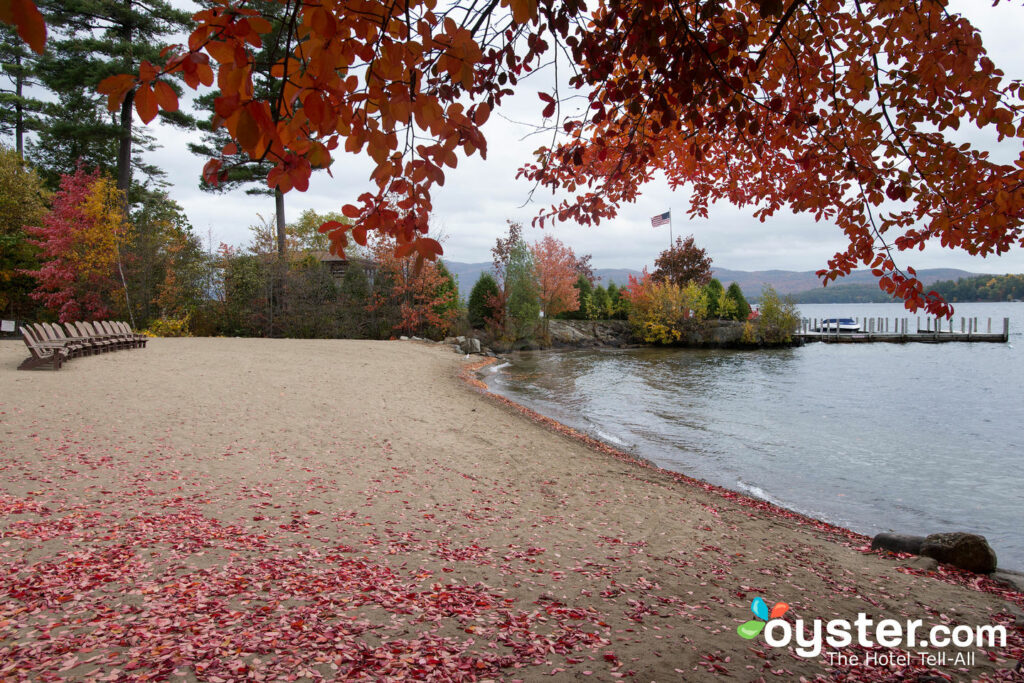 "When starved for time, cash, and nature, my partner and I jump in a car and head for Lake George. The 32-mile-long lake retreat, which sits at the southeast base of the Adirondacks, is a short drive from our home in Manhattan, and checks off all the boxes of what we're looking for: activities on water (kayaking, parasailing, rafting) and land (hiking, horseback riding, biking), a low-key, low-cost vibe, and nary a skyscraper in sight. If you don't want to take my word for it, perhaps Thomas Jefferson's opinion will carry more weight. In 1791, the former president wrote a letter to his daughter saying, 'Lake George is, without comparison, the most beautiful water I ever saw.' I approve this message." — Alisha Prakash, Editor
Hotel Pick:
You'll Also Like:
All products are independently selected by our writers and editors. If you buy something through our links, Oyster may earn an affiliate commission.