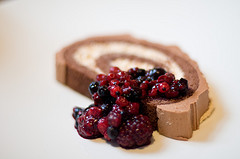 Hosting Thanksgiving was exhausting, so we think you should take a break for Christmas and dine out this year. Especially because -- while we're sure everyone loves your "secret recipe" egg casserole -- hotel restaurants around the world are serving up some pretty amazing dishes for the holiday. From Paris to Los Angeles, we picked the top spots for feasting on Christmas Day.
Le Royal Monceau is home to two Michelin-starred restaurants. While Il Carpaccio will only be open for New Year's Eve, La Cuisine will be serving up delicious meals on Christmas Eve and Christmas Day. The Christmas Day brunch will feature both traditional French and international dishes, with a focus on fresh seafood, charcuterie and cheese selections, and pastries. The seating costs 180 euros (about $255) per person, and includes a glass of champagne. The hotel is also serving a modern take on the classic Bouche de Noel, which will be available at the Bar Long, as well as for take-away purchase.
The brunch at Culina is wildly popular, and for Christmas it will be even more over-the-top than usual. Of course, guests can dine on favorites like eggs Benedict, Belgian waffles, and omelets, but there are also special stations serving everything from sushi to quesadillas. Sweet offerings include mini doughnuts and fruit tarts for dipping in the chocolate fountain. While it's not cheap (adults must pay $98 and it's $49 for children five to 12), children under five years old can dine for free.
Reservations at Blue Duck Tavern are some of the most sought after in the nation's capital. After all, the restaurant is a favorite of none other than the POTUS himself. Per usual, Blue Duck will be serving a three-course meal throughout the day on Christmas. Starters include an array of salads, breads, and cheeses, while guests will have several options for their main dishes, and then a selection of delicious desserts; children under six eat free, while menus for children six through 12 cost $45, and it's $100 per adult. The restaurant is also offering an "American feast" for pre-order for those who would rather dine at home on the holiday (but prefer not to cook).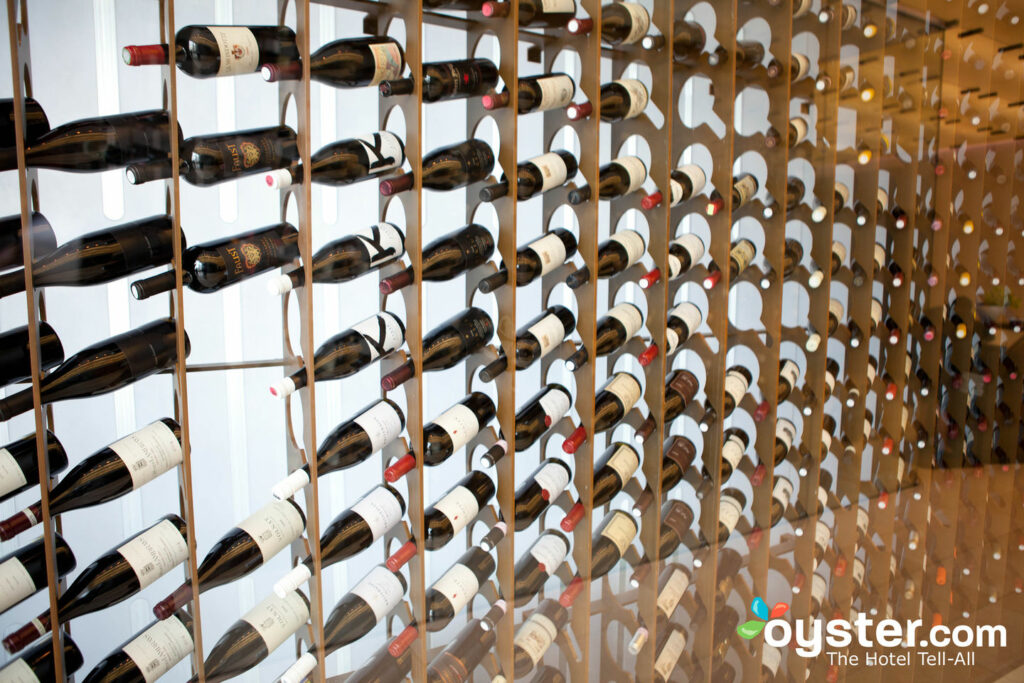 Fittingly named, Sixteen sits on the 16th floor of the Trump, offering gorgeous city views — and delicious fine dining. On Christmas Day, the restaurant will first offer brunch, at $155 for adults and $45 for children. The massive buffet will include numerous carving and seafood stations, as well as soups, salads, cheese and charcuterie boards, breakfast items, pastries, desserts, and kid-friendly options like mini pizzas and chicken tenders. Kids will also love that Santa's reindeer will be making an appearance! Starting at 6 p.m., the offering will switch over to dinner, either a prix fixe menu for $125 per person, or a tasting menu for $185.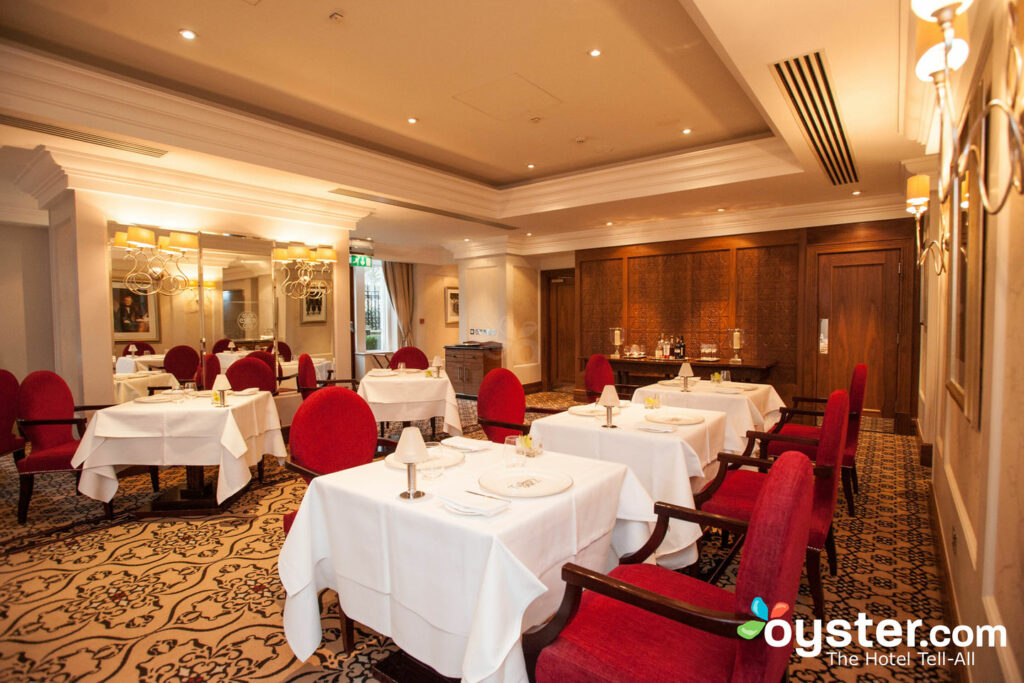 With views of the London Eye and Thames River, The Royal Horseguards is one of the most elegant properties in London — and boasts an equally elegant restaurant to match. At One Twenty One Two on Christmas Day, diners can enjoy a five course meal with a glass of champagne for 89 pounds (about $140). Each guests receives three starters and then their choice between two entrees (either turkey or venison; vegetarian options include potato terrine or truffle risotto). Christmas pudding, as well as a fruit and chocolate option, are available for dessert.
It's worth dining at Meritage just for those amazing harbor views — but fortunately, the cuisine is pretty spectacular on its own. This Christmas, the restaurant will be serving a four-course dinner with seatings from 5:30 p.m. to 9 p.m. Each course includes four options; we're particularly excited about the first-course crab cake with sweet corn and spinach cream, and the cabernet braised beef short ribs for the main course — oh, and the cranberry croissant pudding for dessert! The menu costs $50 for children under 10, and $115 for adults. Diners can also opt for the menu with wine pairings, which is $175 per person.
Receiving a Michelin star in October for its fifth year in a row, Campton Place Restaurant has proven its staying power in San Francisco. Known for its Cal-Indian cuisine (with cooking techniques and preparation inspired by French culinary traditions), the restaurant will be open throughout the day on Christmas. While the menu has yet to be announced, it will likely be a prix-fixe option with selections such as tandoori shrimp, slow-cooked lamb, and duck — with both fruity and chocolatey dessert dishes.
Continually ranked among New York City's best brunches, brunch at the Waldorf's Peacock Alley will also be available on Christmas Day. Children will likely love the chocolate fountain, will healthy-minded adults will appreciate that many of the dishes on offer incorporate vegetables and herbs from the hotel's rooftop garden. Stations include an omelet station, a raw bar (complete with decadent options like caviar and lobster), and a carving station, and there are over 100 desserts to choose from. Of course the Waldorf salad makes the menu, as do dishes such as eggs Benedict, bronzino, chicken picatta, and quiche.
All products are independently selected by our writers and editors. If you buy something through our links, Oyster may earn an affiliate commission.