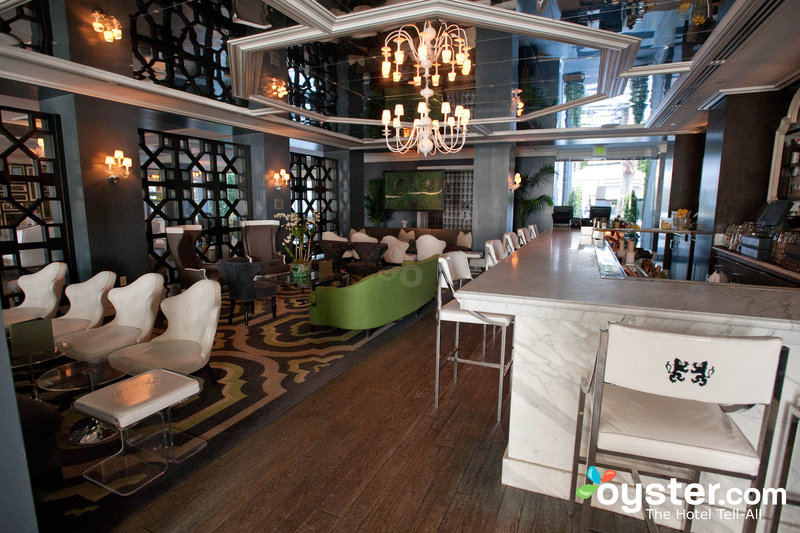 Santa Monica may be more laid back than other areas of Los Angeles, but don't let its low-key atmosphere fool you – the nightlife can be just as happening as Hollywood! The Santa Monica scene also skews slightly older than what you'll find in other L.A. nightspots, which is good news for those looking to avoid throngs of twenty-somethings crowding the bar. As we've mentioned before, some of the best nightlife spots can usually be found right in your own hotel, so get dressed up and head to the beach for spectacular views and fantastic fun at these hotel bars:
Penthouse at The Huntley Hotel – This venue not only boasts the best view on the beach, but was also recently renovated so the bar and restaurant are absolutely stunning. Glass walls afford breathtaking views over the beach, coastline, and city of Santa Monica as well. Drinks are a little on the pricey side, but the spectacular view makes them worth it. Grab a seat at the bar (where many choose to eat) or reserve a table for dinner and prepare to people watch, carouse, and enjoy the sunset.
The Veranda at Hotel Casa del Mar – The Veranda is one of the most beautiful lobby bars you'll find anywhere in Los Angeles (especially during the holidays). It also boasts a coastline view, so you can settle back in one of their comfy leather chairs and enjoy some live jazz while watching the waves crash. Make sure to get there early, however, because it can get extremely crowded despite being cavernous. The restaurant just off the lobby (Catch) is expensive, but an excellent choice for those looking for high quality sushi. Always a fun night!
Cameo at the Viceroy – This poolside bar is currently one of Santa Monica's preeminent hot spots. Besides guests, you'll find plenty of wannabe actors and aspiring models, and even, more than occasionally, those who have made it (Owen and Luke Wilson are supposedly regulars). On nice nights, service — along with the scene — extends all the way to the pool. This is about as close to a Hollywood vibe as you'll find here at the beach.
– Lesley Bracker
All products are independently selected by our writers and editors. If you buy something through our links, Oyster may earn an affiliate commission.