Though it's hardly a secret these days, there's something about Costa Rica that exudes a certain cool factor. Maybe it's the laid-back surfer and yogi scene drawing expats from around the world or the local pura vida way of life. Or, perhaps it's the eco-friendly rustic charm, the exotic birds and wildlife, the ruggedly beautiful Pacific Coast, and the urge it brings to travel light, most likely by backpack.
While neighboring Central American countries are catching up in terms of tourism (think Nicaragua, Honduras, and Panama), Costa Rica remains a hot destination, standing the test of time for anyone who doubted the longevity of coolness. Below, we've put together an itinerary for first-timers, including what to see, what to do, and where to stay in a week (or more). High maintenance types need not apply.
Day One
Most incoming travelers will fly into Costa Rica's sprawling capital, San Jose. Unless you have cosmetic or dental surgery planned (why many come here) or want to see Central America's largest brothel at Hotel Del Rey, there's no reason to stick around. That being said, if you do have a little time to kill, have a meal at the 24-hour Del Mar Restaurant, which is housed in a former coffee plantation. Otherwise, grab that four-wheel drive rental car and get on your way. (Note: prepare for some confusing and startling car rental insurance policies.)
Before making your way to the Pacific Coast, head north to one of Costa Rica's most popular destinations: Arenal Volcano. The volcano, which is the largest of five active volcanoes in the country, pulls in a mix of solo travelers, couples, and families. It lies a short distance from La Fortuna, which may feel a little touristy to some, but is a good place to start if it's your first trip. The narrow route from San Jose to La Fortuna will take about three hours cutting across villages, coffee plantations, cattle fields, and the occasional forest. If traveling on a clear day, you'll see Arenal Volcano looming in the distance. Once you arrive at your hotel (there's a wide range of hostels, hotels, and hot springs resorts), settle in and take in the views and tropical landscape. Stroll through La Fortuna, which has a walkable downtown and charming park. Then, grab dinner at one of the many restaurants in town—Restaurante La Parada churns out amazing Costa Rican food at affordable prices, while Restaurante Nene's is slightly more upscale.
Spend two nights in La Fortuna.
Day Two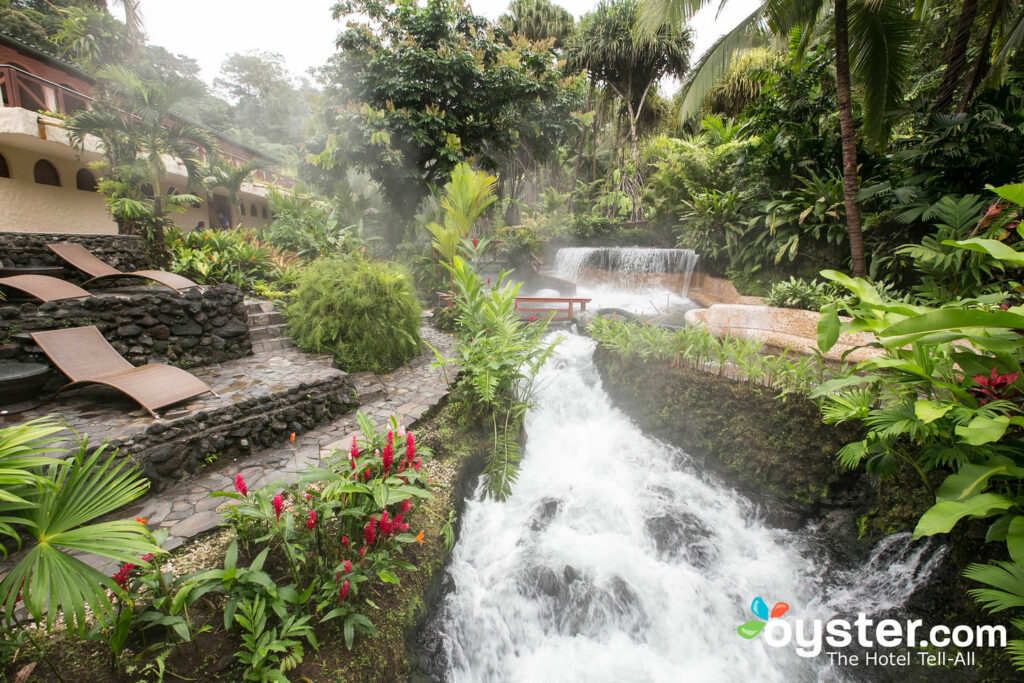 Start the day with a dip in the pool and gallo pinto, a hearty local breakfast with rice and beans, fried or scrambled eggs, plantains, and tortillas. Visit a grocery store for water and snacks before heading to the rainforest for a half-day adventure. Arenal Volcano National Park has several well-marked (and easy) trails through the rainforest and former lava fields. The Los Heliconias trail features a great view of the volcano (believed to have been dormant until a major eruption in 1968), monkeys, tropical plants and flowers, waterfalls, hanging bridges, more than 850 species of birds, and sweeping views of Lake Arenal, which you can drive around after hiking. Less active types can take in the shops in downtown La Fortuna.
After you're done hiking, reward your body at the famous Arenal hot springs, which exist thanks to the volcano's geothermal activity. Several options are available depending on your budget. Many top resorts offer guest passes to their beautiful facilities for a set fee. Some resorts have hot and cold pools, while others have waterslides and swim-up bars. Some limit the springs to a certain amount of people in order to keep them more private. Frugal travelers can head to a number of spots within the national park at no charge—just ask a local to point you in the right direction. After a good soak, fill up on carbs at Cafe Mediterraneo, which serves pastas and pizzas in a cozy atmosphere.
Day Three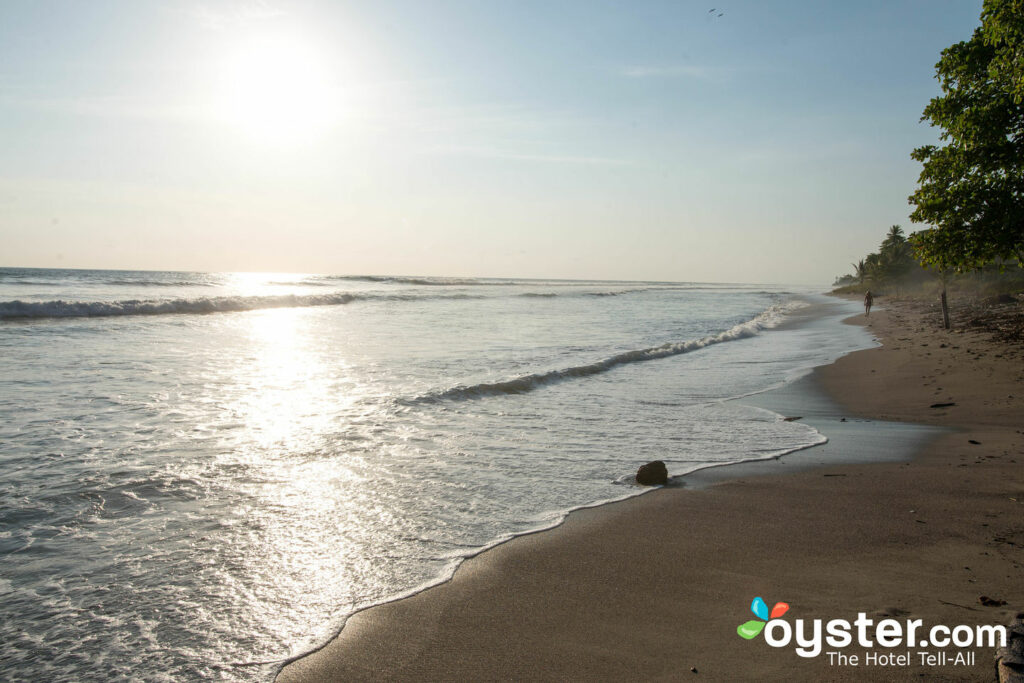 Wake up early and hit the road towards Nicoya Peninsula, a nearly six-hour drive. (If you have a longer trip, consider an overnight near Monteverde Cloud Forest before heading here.) Once here, you'll spend the three nights at the beach. Mal Pais and Santa Teresa are surfer towns on the very southern tip of Nicoya Peninsula and are far less touristy than Tamarindo and Jaco. This is a stunningly beautiful and remote destination, and accessing it is an adventure itself, as it traverses through rough and dusty dirt roads. Once you arrive, though, you'll discover a chill, hidden-gem scene where tanned and fit surfers walk barefoot, bike, and ATV along the main strip. (It's no surprise that Santa Teresa attracts celebs who prefer to stay out of the limelight.) Despite the third-worldly roads, the town itself offers cool boutiques, health food stores, ATMs (which yes, do run out of cash during the weekends), and a global restaurant scene. Although surfing is the main draw, people visit for a range of beach activities, stunning sunsets, yoga studios, hiking at Cabo Blanco Absolute Natural Reserve, and ATV tours. There are zero chain names here, and hotels are mostly family-owned with 10 or fewer rooms.
Spend three nights in Santa Teresa.
Day Four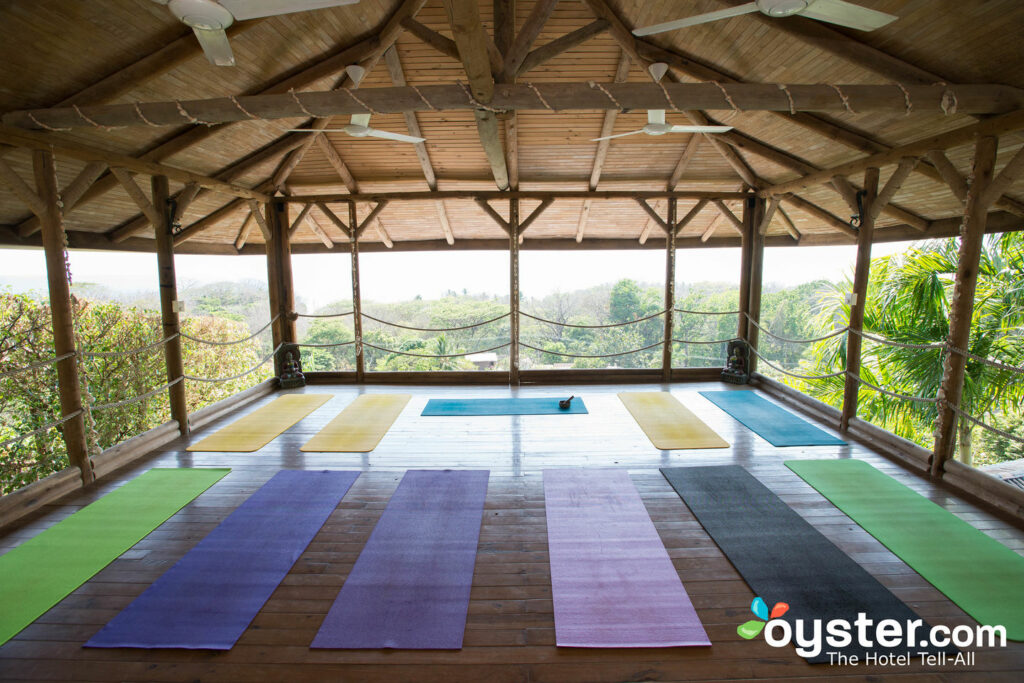 Start your day with a sunrise yoga session at one of the stunning outdoor studios (Horizon Ocean View Hotel and Yoga Center, Pranamar Villas and Yoga Retreat, and Florblanca Resort, to name a few), then head into town and join the expat scene for a late breakfast at The Bakery, a traditional artisan bakery. Grab some provisions for a lunch picnic, then head for Playa Santa Teresa for an afternoon of swimming, boogie boarding, and sun bathing while watching the surfers in the distance. (This is an advanced surf area as the waves are heavier and faster with various point breaks.) A forest of trees divides the Pacific coastline from the village of Santa Teresa, and the absence of high-rise structures (with a hilly rainforest in the background) creates a surreal Costa Rican experience.
Drive to Mal Pais and look for the family-owned Hotel Vista de Olas. Here, you can enjoy the nightly sunset happy hour scene from the swim-up bar and infinity pool with one of the best views in town. The local owners seem to know everyone, and you can even sign up for a surf lesson with one of the two sons who are on their way to becoming pro surfers. (Many of the hotels double as surf instruction sites, and each have their own technique.)
Head back into town and have dinner at one of the outdoor restaurants in Santa Teresa (Habaneros is great for lobster tacos and shrimp burritos).
Day Five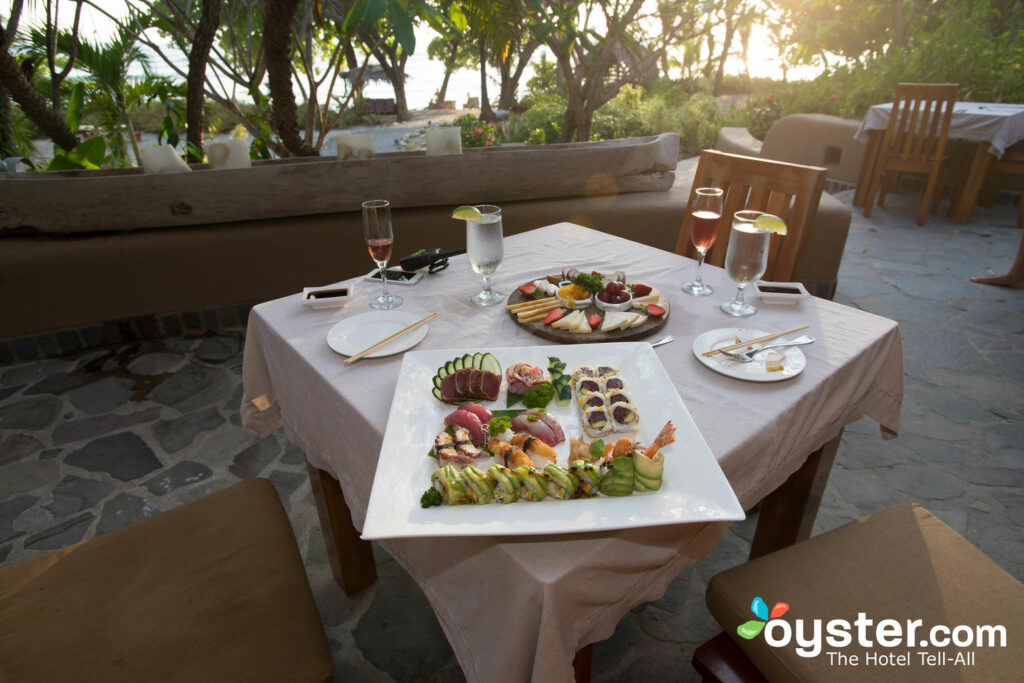 Start the morning with a healthy smoothie before taking a surf lesson on Playa Hermosa, located north of Santa Teresa. This long, sandy beach features easygoing breaks, which are well-suited for beginners, unlike the more challenging waves at Playa Santa Teresa. Those not interested in surfing will find a glorious (and uncrowded) expanse of sand here for long walks and photo ops, especially at low tide.
If you need a break from the beach, take an afternoon trip to Montezuma. Located near the southern tip of the Nicoya Peninsula, this laid-back beach town draws mostly backpackers. The beach here is also spectacular, but the biggest attraction is Montezuma Falls, a set of three waterfalls with refreshing pools where you can swim. Though the town of Montezuma is small, it's a good destination for foodies with local craft breweries and global cuisine. Have a beer before heading back to Santa Teresa for a special last dinner at Koji's, a local favorite for fresh Japanese seafood and local produce. (Hint: Tom Brady and Gisele Bundchen are regulars!)
Day Six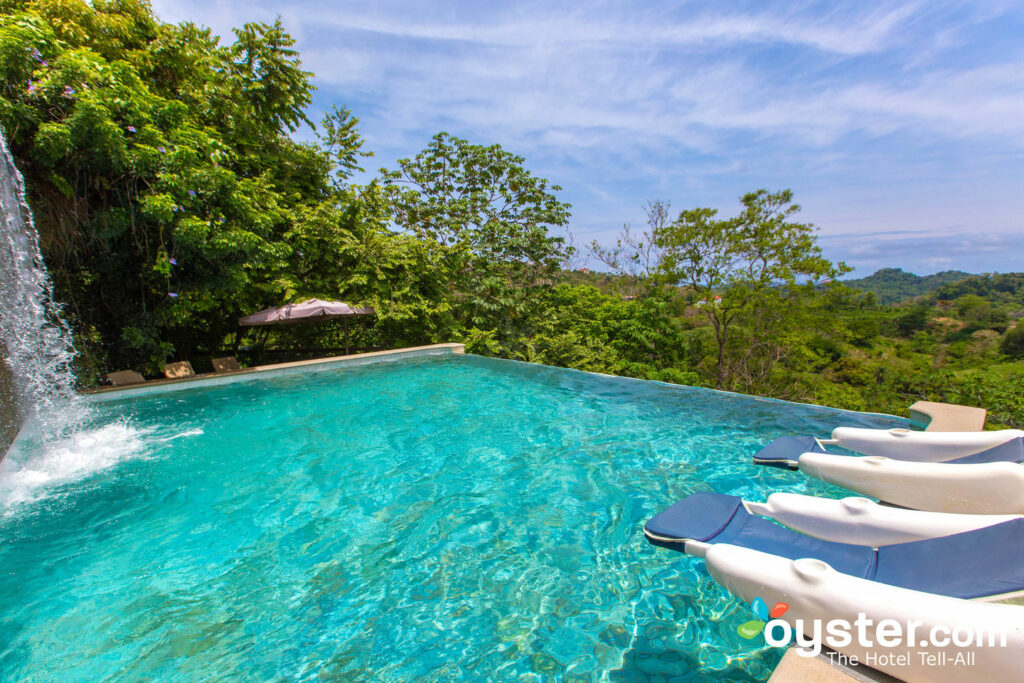 Wake up early and drive to Tambor to catch the 65-minute ferry across the Gulf of Nicoya. It's a scenic and relaxing trip with great views of the peninsula. Ferrying the car will cost $24 one way, and additional passengers are a nominal fee. Continue driving south, and spend the last two nights of the trip at Manuel Antonio, a popular beach town nestled in the rainforest along the Pacific Coast. The famous Manuel Antonio National Park, which includes gorgeous beaches, diving, and rich biodiversity, draws in hundreds of thousands of tourists per year. This area is more touristy than Santa Teresa, with a mix of family-friendly resorts, romantic villas, and gay-friendly hotels, as well as nightlife options, but there's plenty of space (the park is 680 hectares) and activities.
Manuel Antonio is a great spot for first-time Costa Rica visitors, as it offers both rainforest and beach. If you only have time to (or only want to) visit one spot on your trip, this would be our pick. Those on a longer trip—or on a return trip to the country—may also choose to spend some time exploring the Caribbean Coast, which is more laid-back, remote, and authentic than the Pacific Coast.
Stay two nights in Manuel Antonio.
Day Seven
Spend your last full day exploring Manuel Antonio National Park, Costa Rica's most visited park—and for good reason. It's best to get there early, as you'll have a better chance of seeing wildlife and beating the crowds. Within the rugged rainforest, you can see white-faced capuchin monkeys, three-toed sloths, birds, and butterflies. Then, spend the rest of the day enjoying the gorgeous white-sand beaches and coral reefs. The two main beaches inside the park are Playa Espadilla Sur and Playa Manuel Antonio—a half-hour hike from the main park entrance. After the park, have dinner at one of the restaurants along the beach (though they will be overpriced) and watch a brightly-colored sunset.
Day Eight
Head back to San Jose for your flight home, stopping at the charming town of Atenas outside of the city. The town of 5,000 inhabitants is said to have one of the best climates in the world, according to "National Geographic." Stroll through the pretty, palm-lined central park or have lunch at one of the typical small cafes serving local food. Drive back to the airport and make sure you have enough cash for the departure tax. Say goodbye to Costa Rica and buy some souvenirs at the airport while plotting your next trip.
If You Have Three More Days…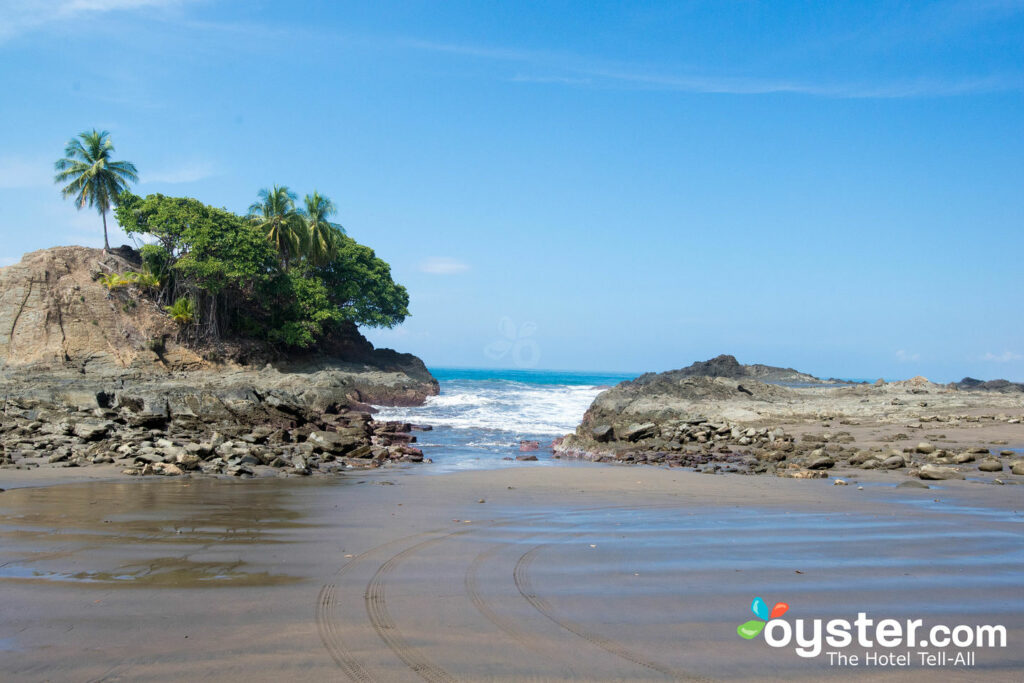 By this point in your trip, Costa Rica's pura vida attitude will have set in. You'll feel more relaxed and be ready to experience the even more rugged and remote part of the country. Continue driving south, stopping at Dominical/Uvita along the way for lunch and a swim (Dominical and Uvita are two neighboring towns on Costa Rica's southern Pacific coast), before heading toward Drake Bay for a two-night stay. This remote village, which until recently did not have electricity, is set in the thick jungle of the Osa Peninsula, a nature lover's paradise with several tiny, unnamed beaches. Here, you can find some of Costa Rica's most rare species like Baird's tapir, white-lipped peccaries, and big cats. The village consists of only a handful of hotels, lodges, and camps, and with very few restaurants in town, most accommodations provide all three meals. Spend a few days enjoying Corcovado National Park, beaches, snorkeling, dolphin and whale watching, and guided night walks through the rainforest.
If You Have Seven More Days…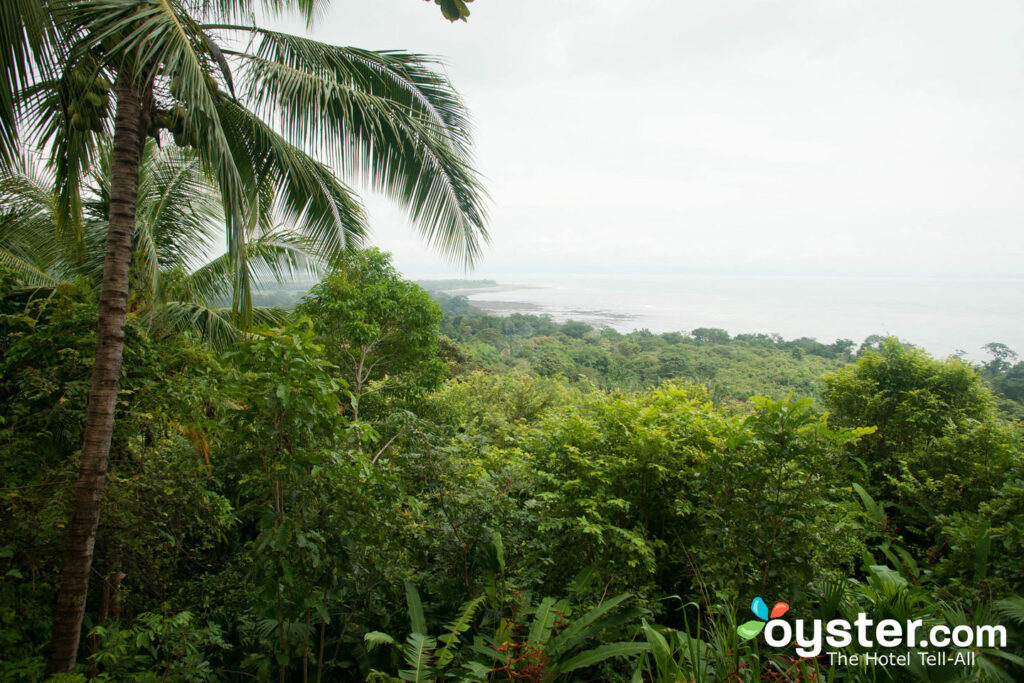 If you want more of the Osa Peninsula, head to Puerto Jimenez and take a snorkel or dive tour out to Cano Island to see an abundance of marine life like pufferfish, turtles, and more schooling along the reef. Puerto Jimenez is one of two major towns on the Osa Peninsula (the other is Drake Bay). It sits on a picturesque bay with some of the calmest waters in the country. Although the town has a local feel, it has a growing selection of hotels and restaurants that cater to tourists of all budgets, and the nightlife can get quite rowdy. Finish the trip by heading to San Gerardo de Dota, a tiny village in the high-altitude mountains south of San Jose. People often visit San Gerardo to see the nearby cloud forest, which is home to an elusive bird called the resplendent quetzal, but it's also a good destination for those who want to go off the beaten path and enjoy a peaceful escape. Most lodges are on the cozy, rustic side, fitting in nicely with the quiet surrounds—a relaxing respite before heading back to reality.
NOW WATCH: 8 Things You Need to Know Before Traveling to Costa Rica
https://www.youtube.com/watch?v=h7kdVQQGiOE
You'll Also Like:
All products are independently selected by our writers and editors. If you buy something through our links, Oyster may earn an affiliate commission.