There's a reason they call New York City "The Big Apple" -- everything here is gigantic! We're talking about massive skyscrapers, big-ticket shows, and enormous world-class museums. Figuring out just what to do can also be a monumental task. From sky-high views of Manhattan's iconic skyline to local breweries, major productions, and even the city's best pizza, experiences in New York are as diverse as the city itself. If you want a leg up on exploring everything the city has to offer, consider booking these tours and attractions right now.
Numerous cruises ply the waterways around New York City, and while Spirit of New York might be the best known, Bateaux provides an experience that's a bit more high-end than its sister ships. The single-floor ship, with its wraparound glass roof, offers spectacular, unimpeded views of the city skyline. Menus are indulgent, and you won't find any premade buffets on board. In addition to dinner and a view, Bateaux also features live music and dancing. Both food and entertainment score high marks from previous guests. It's an undeniably romantic night that also makes a great option for special occasions. Is it a cheap night out? Not at all. But you'll get far more for your money on this tour than you will on competing NYC dinner cruises.
The Rockettes are the stuff of New York legends, and their talent and athleticism are on full display during the Radio City Music Hall Christmas Spectacular. While you can try your luck and see these ladies high-kicking for free during the Macy's Thanksgiving Day Parade, it's best to book your Christmas Spectacular tickets well in advance. The show is geared toward families and kids, but tourists and locals of all ages make their way here every year. Budget two hours for the performance. Plus, there are plenty of cool pre-show restaurants to the west of Radio City in Hell's Kitchen. Remember that Radio City is a huge venue, and the actors and dancers on stage will be a bit small from seats at the back of the theater. However, the larger-than-life scale means that even those cheaper seats will provide plenty of seasonal fun. The show runs from early November to early January.
New York City is the kind of place that's so massive that it's almost impossible to take in its scale — unless you're up in the air. This only-in-New-York, high-energy, bucket-list experience will get you up there, and boarding a helicopter and seeing Manhattan from above is hard to top. These small group tours take a maximum of five to six people at a time, while the pilot provides stories and details about the landmarks you're viewing from above. Even though you'll only get about 15 minutes in the air, previous guests almost unanimously love the experience. Keep in mind that professional photographs and USB drives of your adventure will cost extra.
With a starring role in countless TV shows and movies, New York is almost a character in its own right. Over the course of three hours, this tour hits up sites featured in famous shows and movies like "Friends," "Will & Grace," "Spiderman," "Seinfeld," and "The Devil Wears Prada." You'll do less walking on this tour than most, as travelers are shuttled around by bus, but entering and exiting the coach will require some mobility. Keep in mind that this tour operator offers other experiences specifically tailored to "Sex and the City" and superhero movies like "The Avengers" and the Batman franchise. If those sites are at the top of your list, make sure to book the correct tour. Also, it's not worth upgrading to Priority Seating as, aside from putting you in the first four rows of the bus, you'll receive no other benefits.
The sheer volume of restaurants in Manhattan's Chinatown can make picking one a minefield — options range from touristy to hidden, amazing to awful. Luckily, this four-hour small group tour curates the experience for you, hitting up the neighborhood's best restaurants and holes-in-the-wall while also illuminating Chinatown's fascinating history. What's more? Unlike other foodie tours, the Chinatown Food Tour goes overboard with portions and stops — previous guests report being totally stuffed after their tours. It's worth noting that Chinese fare isn't the most tolerant of dietary restrictions, and aside from providing a vegetarian option, other menu changes are not available (don't expect gluten-free or vegan tours). The neighborhood is also one of Manhattan's most crowded, so be prepared to navigate narrow and uneven sidewalks.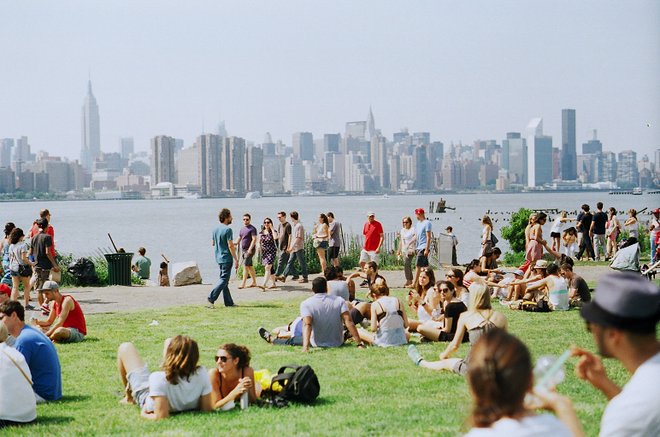 Get familiar with the bespoke side of New York City by spending a Sunday cruising the streets of the neighborhood that's become the international hipster brand: Williamsburg. This tour takes in everything, from street art to local shopping venues like Artists & Fleas, with plenty of food and drink along the way. You'll sample ice cream, local hot sauce, beer at Brooklyn Brewery, local chocolate, and barbecue food. The tour lasts three hours, and there's even time for taking epic photos of Manhattan's skyline across the East River. Williamsburg is almost entirely flat, but you will cover a decent amount of ground on this tour, so be prepared to walk a lot. Remember that, like the name says, the tour only operates on Sundays.
In our minds, there isn't even a debate about which pizza is the best: New York City will always win. However, we are willing to admit that there is a massive quality spread from one shop to the next, especially in a city where you'll find a slice joint on nearly every block. This tour has three itineraries that cut across styles — Sicilian, Neapolitan, and New York. Expect to hit up some of the nation's oldest pizzerias. You'll score three slices along your journey, and even seasoned pizza aficionados find themselves walking away from this tour with cool insights about this classic NYC dish. You'll have to pay for your own drinks, and toppings are only available for an extra fee. Be prepared to walk and for all types of weather — the tour operates rain or shine.
Whether struggling for that perfect selfie or being forced to hand over your expensive smartphone to complete strangers, getting that money shot of yourself while traveling isn't the easiest feat. And these days, if you haven't Instagrammed your trip, you haven't really traveled. These curated private tours last two hours and provide at least 75 images of your jaunt around Manhattan. Guests work directly with the tour operator to set their own agenda, though keep in mind that NYC is massive and covering a ton of territory in two hours can be a challenge (subway fare isn't included). However, the photographers also act as tour guides, supplying local tips about what you're seeing and what you should see. Wear comfortable footwear, though, as you'll be walking a ton. Also, keep in mind that subways aren't always accessible if you plan on making your way to multiple sites across the city.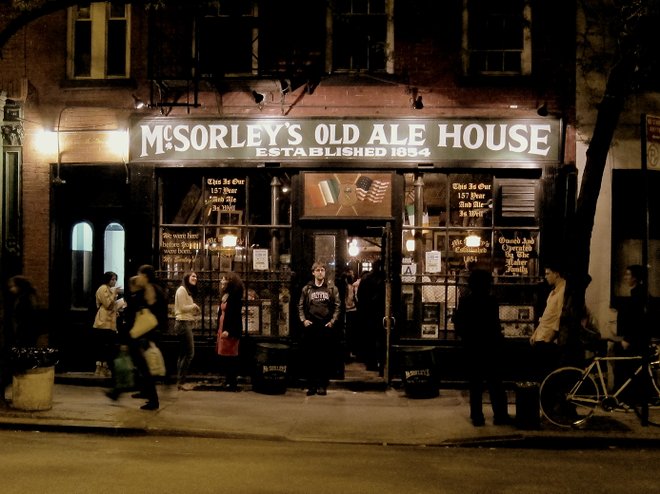 New Yorkers drink hard — and have been drinking hard for centuries. Many of the city's most famous watering holes can still be found peppered throughout Manhattan. With three options to choose from — in Hell's Kitchen, the East Village, or West Village — you'll get more than your share of beer on this three-and-a-half-hour walking tour. We'd suggest either of the village itineraries if you want to scope out New York's most historic, still-standing pubs. The West Village itinerary includes the iconic White Horse Tavern, while the East Village itinerary includes McSorley's, where your options for beer are light and dark (and the service is equally stark). Keep in mind that this tour is more about history than booze, which is precisely why it's worth investing in — you can always make your way back to your favorite bar to really soak up its vibe. Unfortunately, you're on your own for food on this tour and you're limited to three drinks in total.
There are a number of ways to cut down on the expense of visiting New York's most famous sights, and CityPASS is one of the most popular. Why is that? From the Top of the Rock to the Empire State Building, the Metropolitan Museum of Art, Liberty Island, and the American Museum of Natural History, a number of bucket-list attractions are included in the pass. It can shave time as holders skip lines at some destinations. Plus, ticket savings generally hover around 40 percent. However, if you're a tri-state resident, admission to sites like the Met are already discounted, and not all attractions allow fast-track access. You'll also want to max out your six-visit package in order to really get your money's worth.
The Ludlow New York City is one of the hippest new additions to the New York hotel scene. It's artistically inclined, with a cool industrial-chic aesthetic plus high-end perks like Tivoli radios and — in some rooms — sprawling terraces. There's destination dining and drinking on-site, drawing a cool mix of locals and tourists on many nights of the week.
All products are independently selected by our writers and editors. If you buy something through our links, Oyster may earn an affiliate commission.