While it may seem risky, researchers have found many good reasons to raise a family overseas. For starters, your child will likely develop leadership qualities while adapting to a new culture. Plus, the possibility for little ones to learn a new language notably increases. That said, some countries are much more family-friendly than others. Issues like parental leave, medical capabilities, and cost of living are all important considerations when finding a new home abroad. Understanding the native language and a widely accepted use of English can both be important factors, too. So, we asked several people who've raised children overseas -- in addition to conducting our own additional research -- to create a list of the best places to bring up kids outside of the U.S.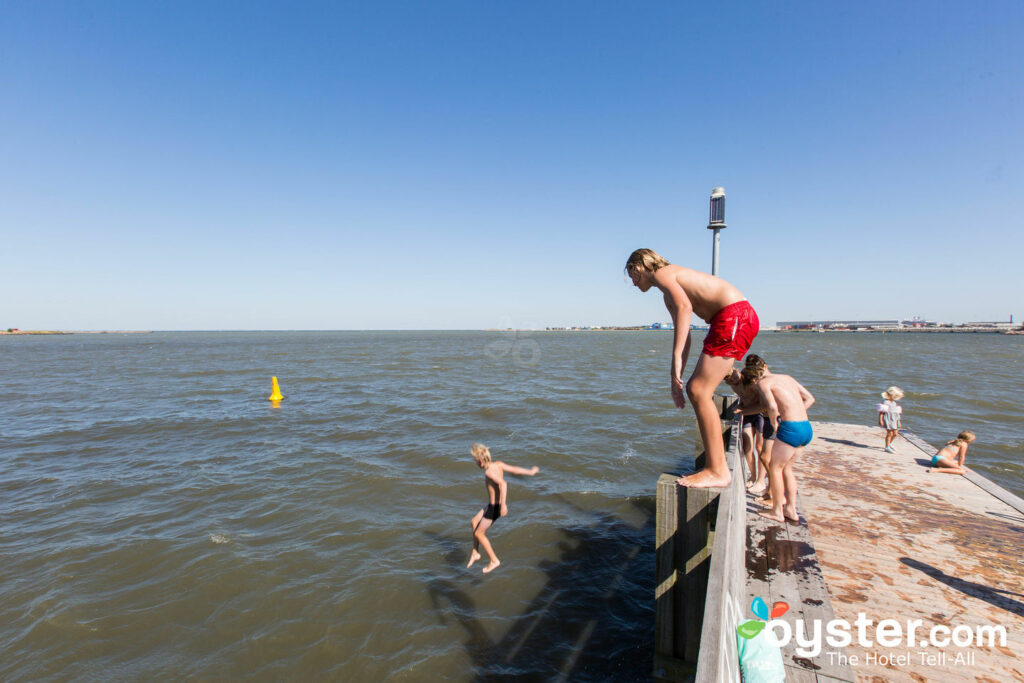 Known as one of the the happiest countries in the world, Denmark offers plenty of perks for parents. The healthcare system is practically universal, and for the first few weeks after giving birth, a nurse visits the baby's home to check how the new addition is sleeping and eating as well as how the mother is faring. Even stateside parents with great insurance often have to trudge to doctors' appointments rather than get house calls. Mothers in Denmark are compensated with their full salary for the first six months. Fathers get paid paternity leave for three months. In comparison, in the U.S., mothers are given 12 weeks unpaid maternity leave (though not all women qualify). About 85 percent of Danish moms return to work because excellent childcare is guaranteed from six months to six years at very little cost.
Of course not everything is sunny in Denmark. The personal income tax is about 55 percent (and can go higher). If you can accept paying a large portion of your salary in taxes, there are more plusses. Copenhagen scores high marks for its forward-thinking design and eco-friendly buildings. Oh, and for kids who love Lego, Denmark is the motherland — it is where the block toy was invented.
Planning on visiting Denmark? Check out Tivoli Hotel:
Affiliated with the historic Tivoli Gardens amusement park, the Tivoli Hotel offers rooms that are colorful and spacious. Family Rooms are available, along with special package deals for those planning to visit the park. The hotel has a large and fully equipped fitness center, an indoor lap pool, facilities for business travelers, and a variety of dining choices.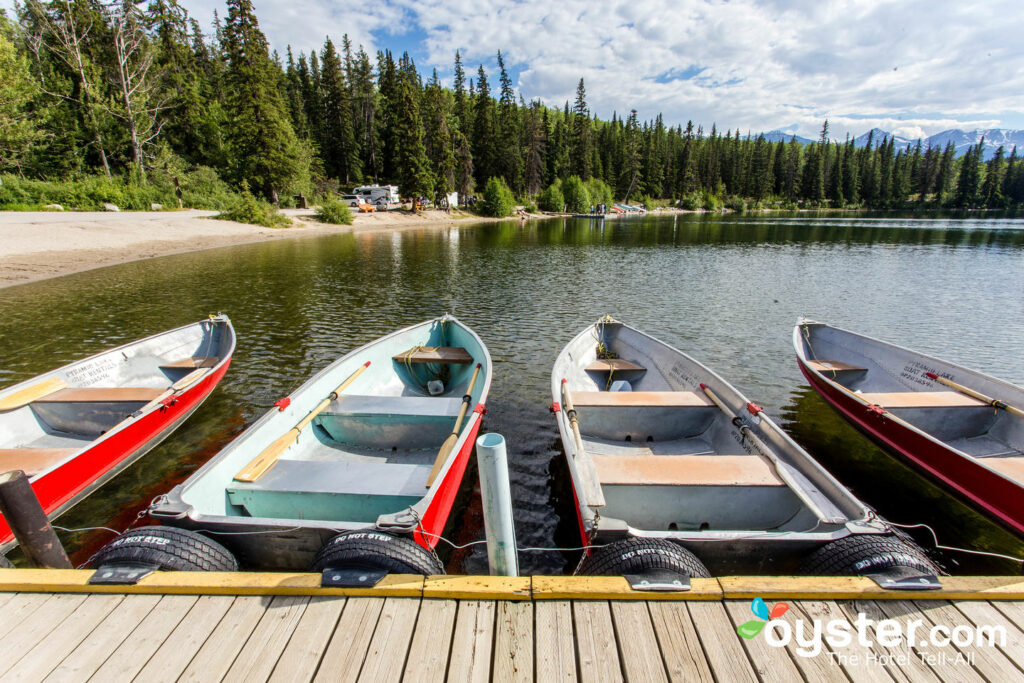 You only need to move one country north to find a great place to raise kids. No need to worry about a four- or five-five figure hospital bill after giving birth, either. Canada's universal healthcare means hospital costs are covered. This high-quality healthcare also leads to a longer life expectancy at birth: 82 years compared with 79 years in the United States. Plus, worrying about living in a "good" or "bad" school district isn't a concern here, as the country has an excellent education system.
And turns out, the chilly weather doesn't have a severe impact on the national mood. According to the recent World Happiness Report, Canada ranks seventh (the U.S. comes in at 14). The emotional impact of copious amounts of maple syrup, Canadian bacon, and poutine should not be underestimated. Living in a section of the country with a strong French heritage will also expose children to the French language and culture. As the young ones grow, there are plenty of wide open spaces for exploring and hiking, including the Canadian Rockies, Banff National Park, and Jasper National Park. Plus, there are winter carnivals throughout the country as well as plenty of opportunities to go skating, sledding, and in indulge in other snow-inspired fun.
Planning on visiting Canada? Check out Auberge du Vieux-Port:
Situated across from Le Vieux-Port, this 45-room hotel reflects the charm of Old Montreal. Its beautiful, airy rooms — some with water views — feature details like wood-beam ceilings, exposed stone and brick walls, wrought-iron beds, and pine or bamboo floors, plus lovely bathrooms with big glass showers. The larger, apartment-style "lofts" are in a separate building, and designed for long-term stays. The hotel's seasonal rooftop terrace restaurant offers phenomenal water views, and the full free breakfast served at Taverne Gaspar each morning is a perk.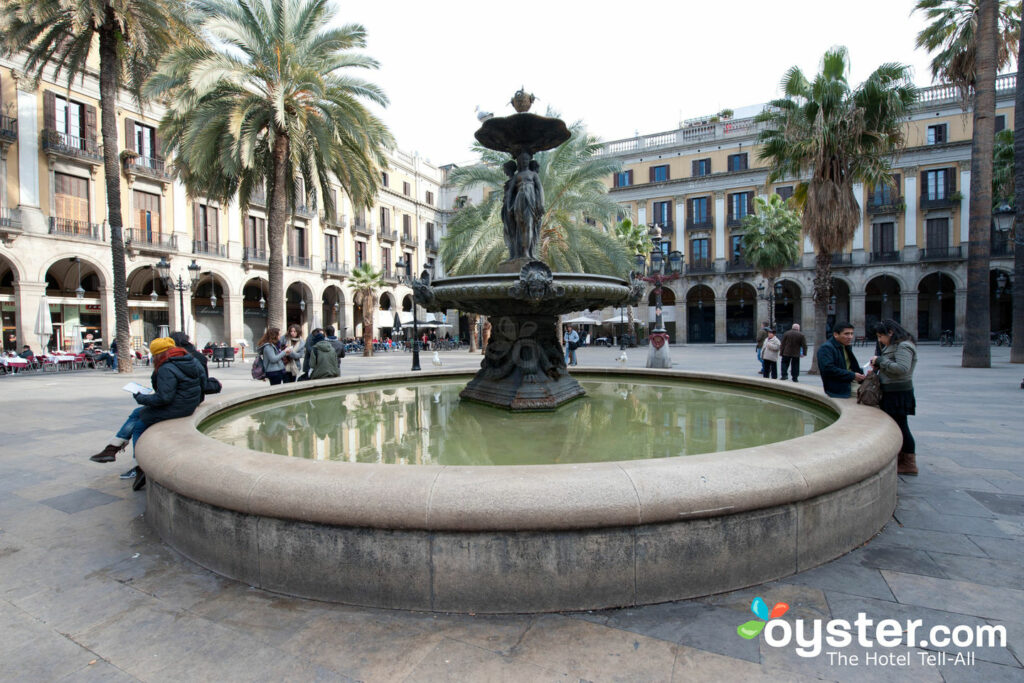 Can a country celebrated for its hard-partying nightclubs and tales of machismo (usually involving a bull) really be a family destination? Yes. The public healthcare system is free, but you can also chose private doctors. A Spanish tradition calls for bringing ham to a new mother in the hospital. And not just any sized ham, but one that weighs as much as the baby at birth. Mothers also receive paid maternity leave. Although the amount varies by region, four months is not unusual. For the first year of a baby's life, the mother can take an hour out of each day for nursing and other child care. Young kids are also welcome everywhere in Spain, including bars, so you can continue to sip sangria without having to leave your child with a babysitter.
To top things off, the country has nearly 300 days of sun a year (on average) and plenty of outdoor activities, such as biking along Costa Brava's beaches and the Pyrenees' country roads. The cost of living and childcare are both relatively low, too. The reasons for that, however, include a challenged economy and high unemployment rate, so be sure to have a steady gig before picking up and relocating to the land of tapas and flamenco. Jonathan Breeze, CEO of the insurance travel website Aardvark Compare, notes that Barcelona has a wonderful network of English-language schools for children.
Planning on visiting Spain? Check out Hotel 1898:
Located on a prime piece of Las Ramblas real estate, the Hotel 1898 evokes Spain's opulent late-19th-century past with its architecture and decor. But guests get thoroughly modern pampering, with sterling service, plush rooms, a spa, and fine dining. And unlike other Las Ramblas area hotels such as Casa Camper, Hotel 1898 has not one but two pools: an indoor pool in an atmospheric grotto and a rooftop pool with panoramic Barcelona views.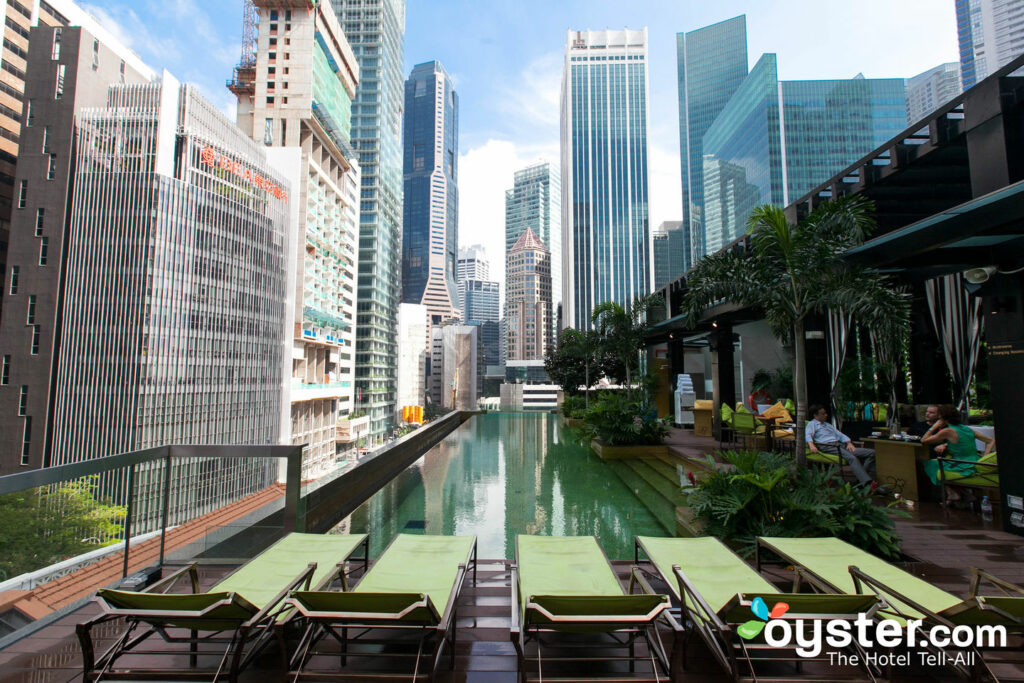 Mariam Navaid Ottimofiore, founder of the blog And Then We Moved To, loved living in the southeast Asian city-state of Singapore. "We became parents there for the first time and could immediately see how child-friendly it was," says Ottimofiore. "As a city, it consistently ranks high on safety and security, which is on every parents' wish list. You can walk around with your kids anytime in the night or the day. It is also a common sight to see young secondary school children ride the metro or take a cab themselves. I think it's one of the best places to raise children because it is truly a model multicultural and multilingual society. Because of the interesting composition of Singapore's residents and the government's closely regulated policies to promote racial peace, harmony, and tolerance, young children and teenagers who grow up here are exposed to a wonderful mix of different cultures, races, and languages and learn first-hand the value of tolerance, open-mindedness, and diversity." (Singapore is home to 70 percent Chinese, 15 percent Malay, 10 percent Indian, and five percent Westerners).
Wages in Singapore tend to be high, but so is the cost of living. Since English is one of the country's four official languages, you don't have to learn another one. The quality of education is high, but not cheap. For those families that relocate to Singapore, there are plenty of things to do for kids, including indoor skydiving, a zoo, and children's science center.
Planning on visiting Singapore? Check out The Fullerton Bay Hotel Singapore:
This upscale boutique opened in 2010 is one of the newest hotels on the Marina Bay waterfront. It's intimate by Singapore hotel standards (100 rooms), and with its top-notch service and wonderful amenities, the property feels exclusive and private. Double-glazed floor-to-ceiling windows offer stunning bay and skyline views. The vistas can also be enjoyed from the balconies and the deep soaking tubs (note that the glass walls between the tubs and the rooms do have privacy shades). The stylish rooftop bar, the huge pool, and the great dining options round out the experience.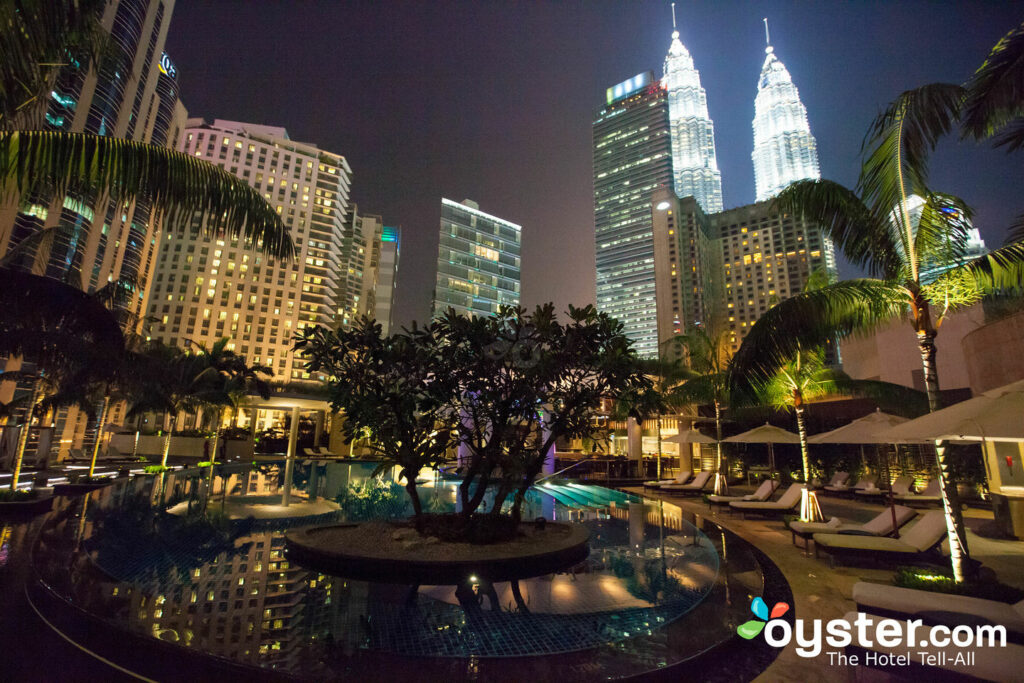 Once a British colony, Malaysia's culture is known for its mix of international influences, including Chinese and Indian. Dee Mackenzie, a South African now living in the U.S., puts the country near the top of her list for raising a family. She was a full-time mom when living in the country's capital, Kuala Lumpur. One of her favorite things about Malay culture? Hiring help for around the house is affordable and expected. "Having someone to do the housework gave me more time to spend with my kids," she explains. "I was less stressed out as a full-time mom and had more energy and patience to put into parenting." One of the other positives: restaurants with children's play areas. Mackenzie writes about her experiences there on her site, Just Love.
Penang has a handful of international schools, including one with a nursery. In addition, a recent Expat Explorer report states that the majority of expatriates living in Malaysia experience a better work-life balance. Plus, the healthcare is one of the best in world. However, foreign workers are expected to pay for their care at a rate subsidized by their employer.
Planning on visiting Malaysia? Check out Hilton Kuala Lumpur:
This large, upscale Hilton is located across the street from the KL Sentral train station, a quick trip from the airport via high-speed train. It's just outside of the city center, and local attractions can be reached on public transportation. Along with more than 500 rooms — some with beautiful views of the skyline or nearby lake — the hotel has 10 restaurants and bars, including a well-regarded grill, and shares two pools with the adjacent Le Meridien. There is also a spa, a massive fitness center, and a private lounge for Executive Room guests.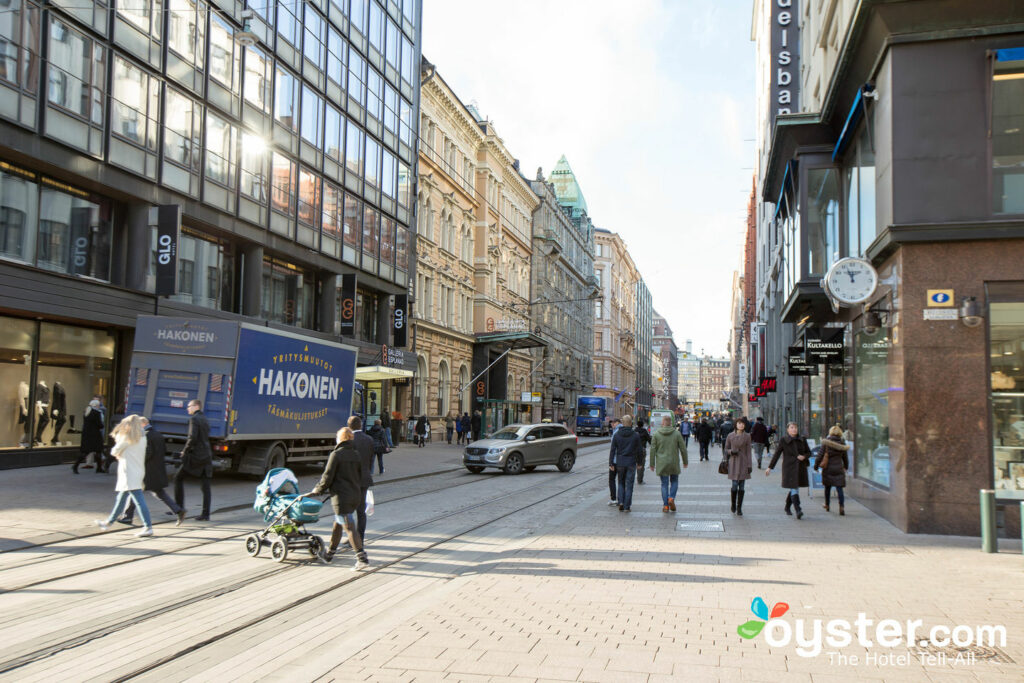 Finland tops many lists for the best places for American expats to raise children — and the reasons are numerous. For starters, paid maternity leave begins seven weeks before the expected due date and continues for another 16 weeks after birth. A maternity package is given to every new family that includes clothes, bedding, and other child-care equipment. The box can even be used as a crib.
Finland's education system has also made impressive strides in the last 40 years, turning out well-educated and happy children. The schools have one standardized test (at the end of senior year) and no rankings or competition for funding.
And although the country's climate is colder than most, much of the geography lends itself to outdoor activities, including hiking in the national parks, canoeing or fishing in one of the numerous lakes, and cycling through one of the country's charming rural villages.
Finding a job can be challenging, unless you speak Finnish (in addition to English). However, teaching English is also a job option. Given the excellent benefits, Finland's cost of living is high. Also, many of the American expatriates living here are married to someone of Finnish decent. However, if you have a good connection to Finland, the country can be an excellent option.
Planning on visiting Finland? Check out GLO Hotel Art:
The GLO Hotel Art is a 171-room, four-pearl property in the heart of Helsinki's Design District that's geared to both business and tourist travelers seeking design-conscious lodging with historic and modern flair. Its granite, castle-like facade and arched ceiling interiors would feel monastic if not for the lively modern Finnish furniture in bright reds and oranges. Guest rooms are modern and sleek with flat-screen TVs and blackout curtains; higher room categories include Nespresso machines and soaking tubs.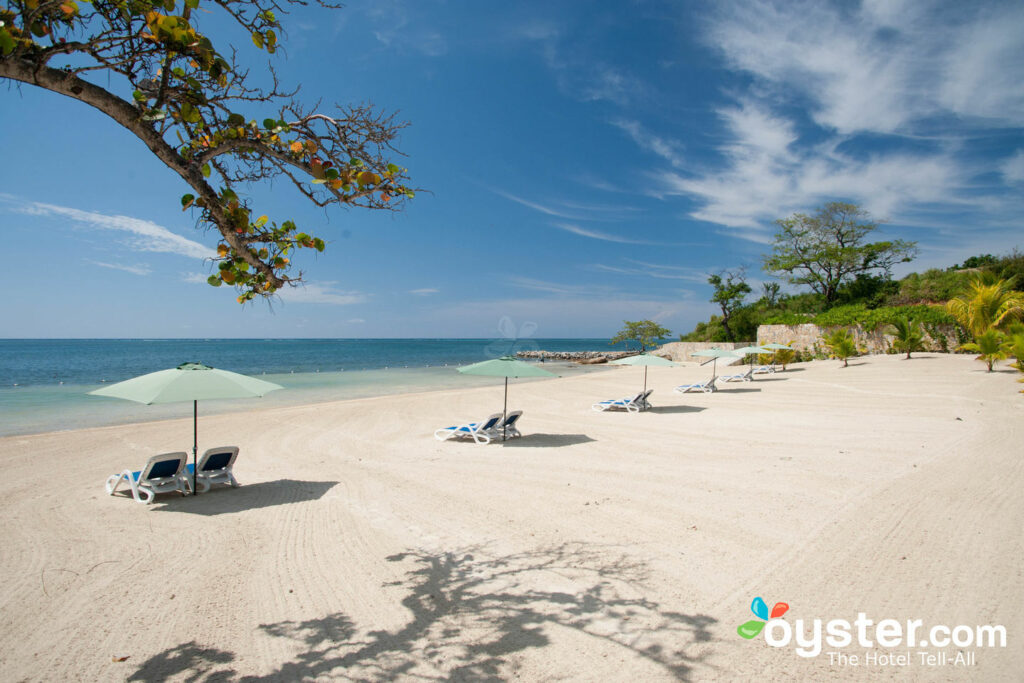 While Honduras may have a reputation for a high crime in its cities, the island of Roatan — about 40 miles off the northern coast of the country — has an old-school Caribbean vibe with many modern conveniences. "I have lived on some of the most beautiful islands in the world and I believe being around water allows the family to skip the hustle of many locations," says Julia Simens, author of "Emotional Resilience and the Expat Child." "[Giving] your children the freedom to explore the beach, reef, and plant life gets them more in touch with nature. This is a child's natural playground. [In Roatan], families with young children head to the beach to watch the sunset each evening. Many families do not work from sunup to sunset like they tend to do in the U.S. They take a much slower pace."
It's important to note that the medical facilities are low-cost and comparable to the ones you'd find in a remote part of the United States (easily accessible and able to cover basic needs). Top-notch care is more likely to be found in a city. Many parents also homeschool their children or put them in private school. For parents — particularly of young children — who think the joy of living next to serene nature is important, Roatan can be a great option.
Planning on visiting Roatan? Check out Grand Roatan Caribbean Resort:
Grand Roatan Caribbean Resort is a four-pearl oceanfront resort at the very end of Roatan's palm-lined West Bay and a short swim to amazing snorkeling. The 48 air-conditioned units (many with ocean views) are bright, with a contemporary-home polish, plus private balconies and free Wi-Fi. Some include full kitchens and outdoor showers. It's one of the most posh resorts on West Bay and priced accordingly. There's a huge infinity pool with walk-up pool bar, full-service dive shop, and a putting green. The beachfront restaurant serves local and international cuisines, but gets mixed reviews despite its gorgeous location and free breakfasts.
Let's face it, an overseas move can be incredibly tough–especially for the little ones. As a little housewarming gift for their compliance and understanding, Amazon's Echo Dot is a great fit. Designed for kids both internally and externally, this Echo Dot has kid-friendly functionalities such as story time, the option to call mom and dad approved friends and family, and allows them to listen to their favorite music–all while sporting its fun, rainbow physique.
NOW WATCH: The Best Places to Raise a Family Outside of the U.S.
You'll Also Like:
All products are independently selected by our writers and editors. If you buy something through our links, Oyster may earn an affiliate commission.