The Best Road Trips is a weekly summer series highlighting our favorite getaways from major cities all over the United States.
Houston has just about everything Texans could want right at their fingertips. The Lonestar State's biggest city also has some of the biggest attractions including the famed Museum and Theater districts as well as NASA's Johnson Space Center (as in, "Houston, we have a problem"). But one of Space City's greatest assets is its mere proximity to some of the other most unique and cultured cities. So saddle up for a true taste of Texas goodness, from beaches and rock 'n roll; from water parks to oil rigs. Let's hit the road!
Road Trip #1: Houston to Corpus Christi, TX
Total Driving Time: 3 hours, 51 minutes
Distance Covered: 222 miles
Take This Trip If: You need a much-needed day at the beach.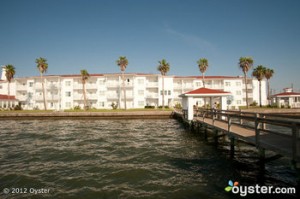 Sitting pretty on the Gulf of Mexico's crystal blue coast, Corpus Christi really does live up to its "sparkling city by the sea" nickname. With more than 131 miles of beaches, the city's main shores of Corpus Christi and McGee beaches draw large summer crowds. The city's sand helped earn Corpus Christi a "Best Restored Beach "award from the American Shore and Beach Preservation Association last year, one of only seven cities in the nation to receive the honor. For some of the best views of the beach, the waterfront Lighthouse Inn at Aransas Bay can't be beat, especially when looking out from on-site fishing dock and private balconies with rocking chairs. And a slightly more affordable option is the Omni Corpus Christi Hotel Bayfront Tower. The hotel also has incredible views from the rooftop lounge, and is within walking distance of many other downtown attractions.
Top Driving Tip: Weedhaven was once a tiny bustling village settled by wealthy businessman J.F. Weed, about halfway between the two cities. His store, cafe, and inn may have closed, but the Wild West remains of Weedhaven make it a popular roadside stop along the route.
Road Trip #2: Houston to Galveston, TX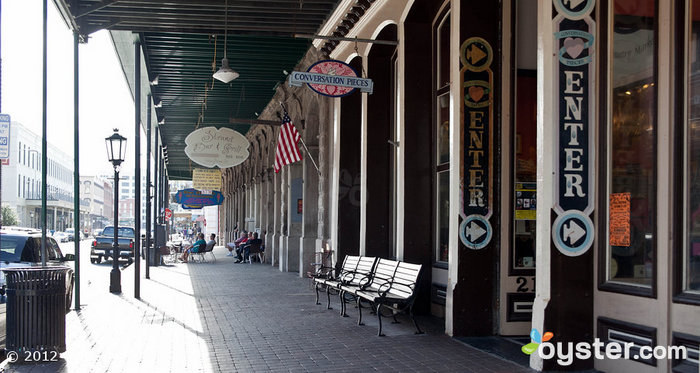 Driving Time: 56 minutes
Distance Covered: 50.8 miles
Take This Trip If: The kids are finally off from school — and it's time for a family vacation.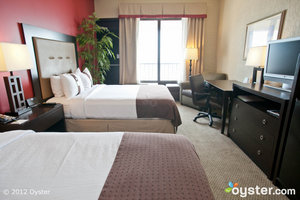 Because of its proximity to Houston and wealth of museums and parks, the Gulf-adjacent Galveston makes for a great family getaway. The city is confined to a small island, making it a walkable and stroller-friendly spot, with most attractions concentrated to the historic Strand District. In the Strand, families can check out regional culture with stops at the Railroad, Mardi Gras, Seaport, Galveston Country, or even the Offshore Drilling Rig museums. (Really. There's an Offshore Drilling Rig museum.) The nearby Schlitterbahn Galveston Island Water Park and the Moody Gardens complex, which features aquarium-, rainforest-, and science-themed pyramids, are also popular family spots. For lodging, kids will love Four Points by Sheraton for the outdoor pool and neighboring beach, while parents will enjoy the free breakfast and great local seafood within walking distance. Another great choice for families is the Holiday Inn Resort for the game room and the outdoor pool with designated kid's area. Parents can utilize the hotel's babysitting services for an evening of live entertainment in the lobby bar, or take the whole gang to the on-site beach.
Top Driving Tip: Make sure to leave Houston early in the day! The drive Galveston is just under 51 miles, but weekends in summer months can take hours to cover on I-45 with heavy congestion.
Road Trip #3: Houston to Austin, TX
Total Driving Time: 3 hours
Distance Covered: 162 miles
Take This Trip If: You're looking for good live music in a very unconventional Texas setting.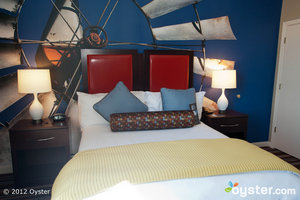 Not only is Austin the capital of the Lone Star state, but it's the "Live Music Capital of the World," thanks in large part to the live PBS concert series Austin City Limits and the South by Southwest music festival, a now-industry staple. The city prides itself on art culture, embracing countless music, film, and street festivals annually, with most taking place throughout the Warehouse and Sixth Street entertainment districts. Despite several major corporations headquartered in the Austin, like Whole Foods and Dell, the city maintains a decidedly alternative vibe, perfect for travelers in search of a different kind of Texas. The Omni Austin Downtown is a popular spot for business travelers, but it's within easy walking distance of Sixth Street and has an attractive rooftop pool and bar overlooking the city for guests looking for a late-night scene. But real hipsters choose the W Austin, which is also downtown and boasts a lively rooftop pool scene, but has much more stylish decor and trendy, on-site attractions like the Living Room bar, which, of course, has a vinyl library.
Top Driving Tip: Get some great BBQ eats on the drive to Austin, specifically in Elgin, just east of the Texas capital.
RELATED LINKS:
All products are independently selected by our writers and editors. If you buy something through our links, Oyster may earn an affiliate commission.