We know, receiving advice can be exhausting; even the most well-meaning of advice givers can end up cramping our style when we have our way of doing things that works and there's no need to change up the system, thank you very much. Since we here at Oyster.com are travel experts, we can get particularly frustrated when given advice on travel. But the thing is, the best part of the travel community is that it's made up of people with open minds who've had some amazing experiences -- and therefore, some pretty epic advice to bestow. And in fact, even those "amateur" travelers who've had quite the travel mishaps often come out with the best advice as a result. So, to soften the blow of the fact that we're about to bombard you with a ton of advice, we've compiled a list of the best advice Oyster.com editors have received that we now travel by.
1. Talk to locals.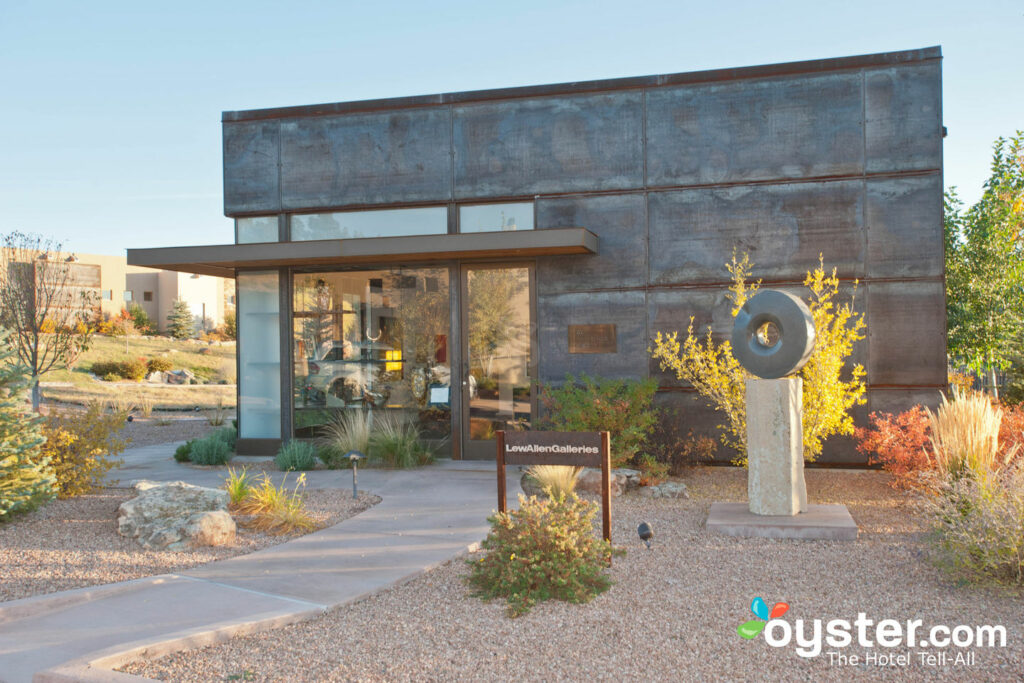 "I don't have one single piece travel advice that sticks out, but instead a compilation of anecdotes of helpful locals telling me the best spots to go. I'm a big planner and will scour the internet while creating an itinerary for a trip, but I've found that some of the best restaurants and hidden-gem sites come from actually talking to locals. A delicious African restaurant in a Santa Fe shopping center, the striking architecture of the Seattle Public Library, and a Southern family-style brunch in a historic mansion in Nashville were all highlights of past trips that locals of each city recommended. Now when I travel, I still do enough research to make me feel prepared, but I also remain flexible and always leave room for spontaneity." — Lara Grant, Associate Editor
2. Bad moments make for good tales.
"'Misfortune sucks, but bad moments make for good tales.' I read this in a "National Geographic" article about what to do when all goes wrong while traveling. 'Heightened emotions…which come from taking chances, from leaving the safety of our homes for parts unknown — create stronger memories. Traveling exposes us to risk. That's why we do it. Our brains crave novelty.' In addition to packing my passport, a good book, my camera, and a comfy pair of shoes, this message is something that I always carry with me while I'm on the road. During my travels, I've been mugged, endured an especially bad case of food poisoning, and missed connecting flights. Through it all, I've learned that I can't be in control 100 percent of the time — that it's still important to take risks, and to go with the flow. Doing so allows you to step out of your comfort zone, experience things and people you might not have otherwise, and ultimately, return with unforgettable memories (and something to laugh about with your traveling companions years later)." — Alisha Prakash, Editor
3. It's okay to not do everything together.
"I'm one of those travelers who loves to plan ahead — the entire itinerary, for the whole group. So on a trip to Madrid with friends several years ago, I was miffed when not everyone in our group wanted to stick to my (admittedly) rigid, but (in my mind) awesome, hour-by-hour schedule. It may have been told to me a bit begrudgingly, but that's when I received the best travel advice — when traveling with a group, you don't have to do everything together throughout the entire trip. Sure, it's best not to meander deserted streets solo at night, but some of the best travel experiences I've had since have been when I wandered off to a cool boutique I'd been dying to peruse, or stuck to my plan of checking a famous site off my list, when everyone else headed back to the hotel for a cat nap. Not only does splitting up on occasion mean you get to experience all the things you want to most, but allowing others to do their own thing as well means no one's responsible for dragging someone along when he or she would rather be doing something else." — Jane Reynolds, Senior Editor
4. Don't feel like you have to cram everything in.
"The best travel advice I ever received was from my sister-in-law, who is a professional artist based in Los Angeles. She said to always travel as if you are definitely coming back. That mentality really takes the pressure off, so you don't feel like you have only one opportunity to see everything that a destination has to offer. I got similar advice when interviewing 'Coconut Glen,' an ice cream shop owner based in Maui. He told me that sometimes you miss the most incredible things because you're thinking about the next thing. I'm definitely the personality type that likes to do tons of research and squeeze in as much as possible, but I tend to enjoy myself more when I let things happen a little more spontaneously. So I always try to remember their advice and slow down. I know my travel companions certainly appreciate it when I do." — Kelsey Blodget, Executive Editor
5. Focus on the experiences, rather than things.
"As a director in the Peace Corps, my father had a lifetime of travel wisdom to impart when I started my own jetsetting. Some of it was about the constant hustle for seat upgrades and first class lounge access. Some of it was about who to tip when. And lots of it was related to comfortable footwear. (The man had a lot of thoughts about slip-on shoes.) But his mantra about where to spend your money stayed with me. It was: 'When you travel, spend money on experiences, not things.' The truth is, most of the trinkets I've bought on my travels have been lost or forgotten. But I can never forget the experiences I've had: the incredible meals, moonlit boat rides, or that one tango class where I stepped on everyone's feet. In fact, travel itself is the ultimate expression of choosing moments over more stuff." — Maria Teresa Hart, Editor
6. Be open to exploring adventures.
"Before a recent L.A. trip, I was making myself crazy with planning. I had such a long list of 'must-gos' that I converted it to a spreadsheet with recommendations cross-categorized by neighborhood and genre (coffee shop, dive bar, hiking trail, etc.). It was insanity! Then an L.A. friend told me that the 'beauty of Malibu is that it's best to explore it. There are so many places to get off and make your own.' She said she thought it was best to 'visit an area knowing what you can do, but leaving it open to explore the unknown.' I love that as a travel philosophy: research a place, know what you want to do and see, and leave plenty of free time for wandering and exploring and spur-of-the-moment-ing. When you obsessively plot out your trip down to 15-minute increments (as I was doing), it can suck the magic out of leisure traveling. Embrace the impromptu!" — Anne Bauso, Associate Editor
7. You don't have to take everyone's advice.
" I can't tell you how many times I've had this conversation, but I'm glad that I've never listened to anyone. 'Buy an e-reader,' they all said. 'It'll save you space in your luggage.' The problem is that I'm a book nerd. A majority of my weekly budget is set aside to buy them, and if you ask me what I do for fun on a weekend night, I'll tell you that I'm spending it at McNally-Jackson down in SoHo. So when I travel, I beeline it to the local bookshops. I've kissed a boy in the iconic El Ateneo Grand Splendid in Buenos Aires, perused black-market titles at Blue Apsara in Siem Reap, picked up borderline pornographic art magazines in Spanish at Molar Libros & Discos in Madrid, traded stories about New York with an Aussie ex-pat at Desire Bookshop in Sydney, and learned about the Agohri from a Brahmin shop owner at a tiny stall above the ghats in Varanasi. No e-reader could possibly give a book its story — so the next time you travel, leave some extra space in your own luggage." — Kyle Valenta, Editor
Related Links:
All products are independently selected by our writers and editors. If you buy something through our links, Oyster may earn an affiliate commission.