What do you picture when you hear "bed-and-breakfast"? Cozy sitting rooms with fireplaces, garden grounds, four-poster beds, and floral bedspreads, right? Us, too. The term is defined in the dictionary as "a guest house or small hotel offering sleeping accommodations and a morning meal," so it makes sense that an image of a quintessential New England inn comes to mind. But we've found five properties across the country that may be true, authentic B&Bs, offering rates inclusive of breakfast and lodging, but couldn't be more different from the picture you'd conjure up of a traditional bed-and-breakfast. From a California retreat that delivers breakfast via an elephant, to a Key West escape where you can be clothing-free while you're noshing on your free breakfast, here are the five most bizarre, but still awesome, B&Bs in the U.S.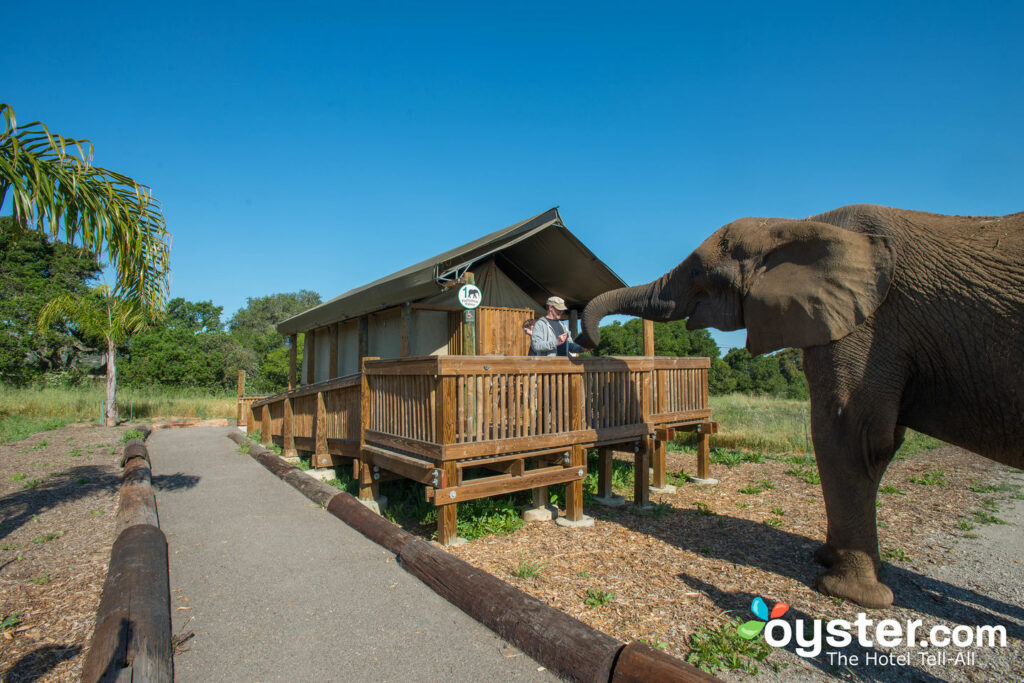 This distinctive, budget-friendly bed-and-breakfast is situated on a ranch that formerly housed wild animals used in the film industry. The eight-room property is in the process of transitioning to a wild-animal habitat, and guests are allowed to view and interact with the animals. A major attraction is the continental breakfast delivered to bungalows daily by staff — and an elephant. Guests should be aware that the bungalows are basically tents with wood floors, but they're clean and have TVs, DVD players, showers, mini-fridges, and coffeemakers. Decor is animal-themed and kitschy.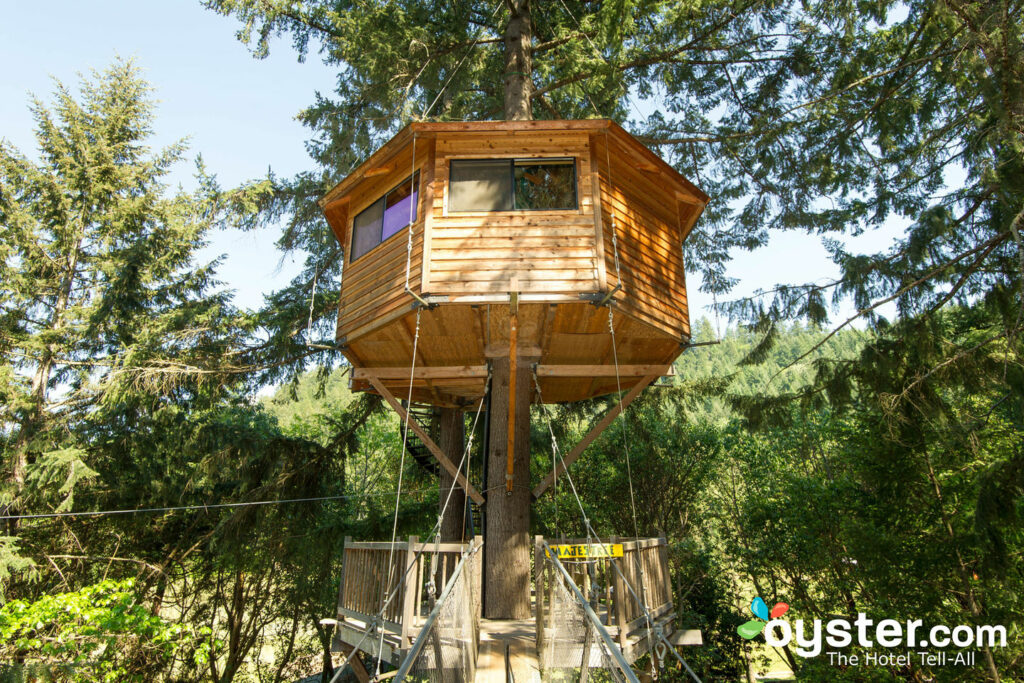 As the name suggests, the three-pearl Out 'n' About Treehouse Treesort is a forested playground comprised of 15 tree houses in a beautiful wooded area of southern Oregon. The tree houses range in size, sleeping from two to four people, and all are rustic and simply furnished. Some have their own kitchenettes and en-suite bathrooms. There's also an on-site zip-line course, and other features include a common kitchen where guests can prepare basic meals, a fire pit area, and a cozy lodge where the free breakfast is served every morning.
In many ways, Alexander's Guesthouseis your typical B&B stay. It's a quaint, historic property with a living room-style lobby, a small pool area, free breakfast served daily, bike rentals available, and 17 attractive rooms. But this LGBT-friendly inn doesn't have that formal, reserved vibe that many associate with a classic bed-and-breakfast; instead, Alexander's encourages guests to let loose (with a free happy hour) and let it all hang out (at the two clothing-optional sundecks).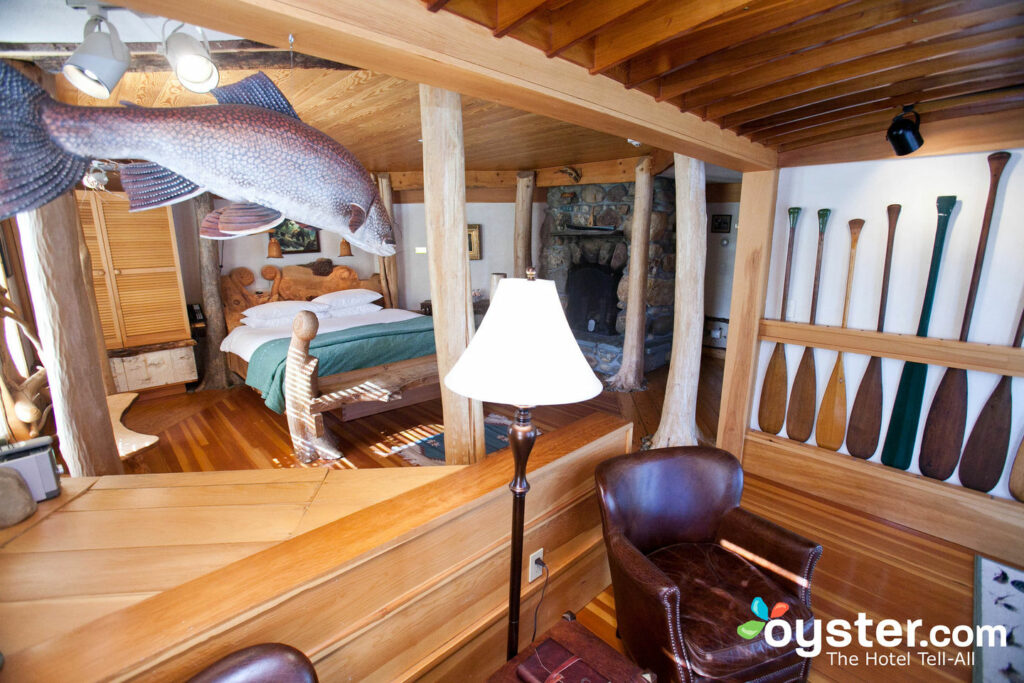 No proper bed-and-breakfast list can exclude a mention of New England — even a list about bizarre ones! From the outside, The Pitcher Inn might appear like a typical B&B, but once inside, the quality and character of this property is revealed. All 11 rooms and suites are individually decorated according to a different theme — such as mountain, ski, or trout — and feature knickknacks and antiques that are unique to Vermont. Rooms have luxe extras: All have whirlpool tubs and radiant floor heating, and some have wood-burning fireplaces, balconies, or huge steam showers. Along with free breakfast, the inn also provides afternoon tea.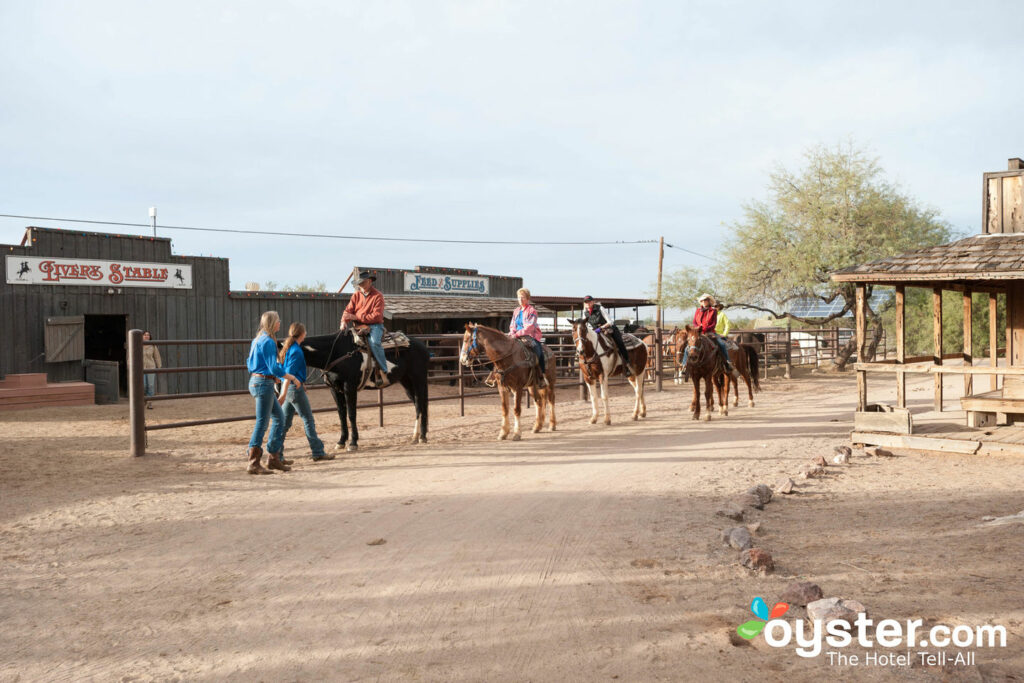 Set on 3,000 acres, the White Stallion Ranch might be a quaint, inn-like property that serves free breakfast (along with free lunch and dinner), but it's also a working dude ranch, with cattle and horses. Family-run for 50 years, the White Stallion looks like a movie set; in fact, it's provided the backdrop for many. Picture desert, mountains, enormous saguaro cacti, and genuine cowboys filling its grounds. Activities include horseback riding, rodeo skills, rock climbing, and hiking for all ages and skill levels. The ranch has an authentic Western feel, from the family-style dining room to the rustic-luxe cabins.
Canada's basically the U.S., right? We had to include this property, located in our neighbor to the north, as it's truly one-of-a-kind (or maybe two-of-a-kind). One of only two such properties in the world, the Hotel de Glace is an upper-middle-range property made entirely of ice and snow — open only in the winter months. (This year, it closes on March 28.) Rooms and themed suites are kept between 23 and 27 degrees Fahrenheit at all times, and overnight guests are given thermal sleeping bags for extra warmth. Guests may only retire to their rooms starting at 9 p.m. and must be out by 9 a.m. the next day, when free breakfast is served.
Related Links:
All products are independently selected by our writers and editors. If you buy something through our links, Oyster may earn an affiliate commission.