Foreign tourism is a $250 billion-a-year business in the U.S., but all that may change in a matter of a few years. When Donald Trump won the election in November, travel experts and analysts, including yours truly, chimed in with projections on how the former reality TV star's potential policies and rhetoric could impact the tourism industry. Now, as the president's 100-day mark approaches, we're revisiting some of those forecasts -- namely, focusing on countries with the biggest predicted dips in tourism to the U.S. So, is the so-called Trump Slump impacting inbound international travelers and to what extent?
"The 'America first' rhetoric, which was pronounced during the campaign and Trump's inauguration speech, is finding consistent expression in his policy," says Adam Sacks, president of Tourism Economics. "On multiple fronts — diplomacy, trade, border control, and visa policy — international markets are receiving a message that America is no longer a welcoming destination." This is on top headwinds such as a strong dollar and weak global economy, both of which weigh heavily on U.S. inbound travel.
The administration's temporary travel ban is just one example of policy positioning that travel analysts are expecting to damage the U.S. travel sector this year. "While the order itself affects just 0.1 percent of the historic travel market to the U.S., it is creating uncertainty for those traveling on visas and antipathy towards the U.S. across an even broader group," says Sacks.
Sacks notes that they're already noticing a 30 percent decline in travel to the U.S. from the Middle East. "Excluding Israel, the market was nearly 700,000 visitors to the U.S. last year. The average visitors from the region spends $5,000 per visit to the U.S. This means the U.S. economy stands to lose about $1 billion from these travelers alone," he says. The Middle East joins Europe and Mexico in terms of markets where the greatest losses are predicted, he adds.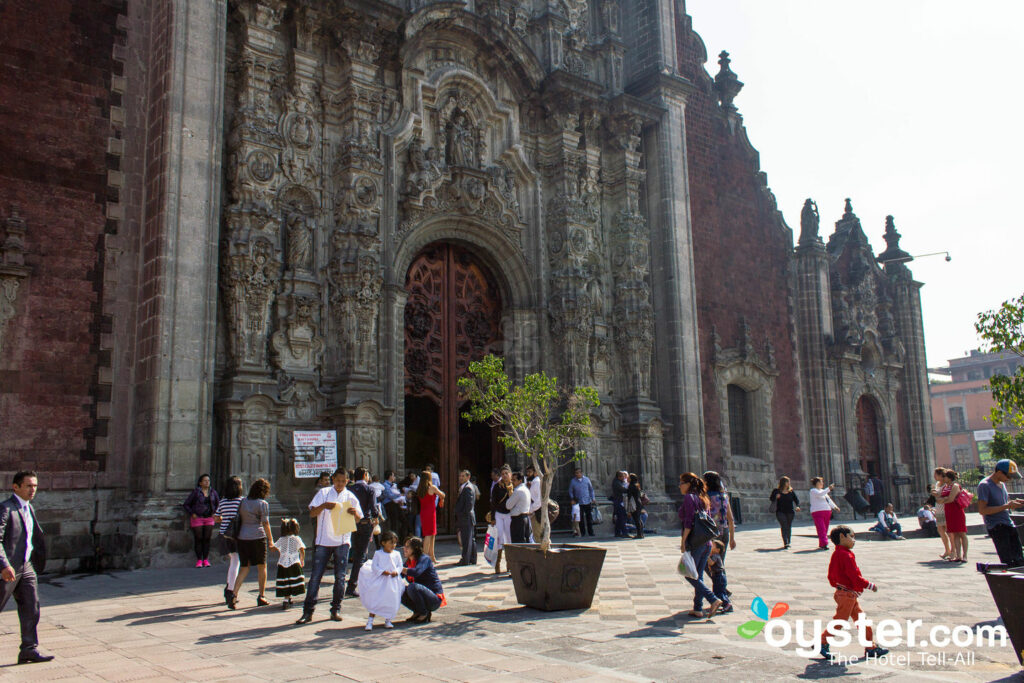 To arrive at this conclusion, Sacks examined international travel from 2000 to 2006, "when visa policy was particularly restrictive and antipathy towards U.S. foreign policy was relatively prevalent," he says. The findings revealed that despite stronger global economic growth, overseas travel to the U.S. dropped three percent and all international travel, including Canada and Mexico, failed to grow at all over these six years, according to Sacks. It is worth noting that international travel expanded by 35 percent (or four percent per year) from 2008 to 2016. "Those countries that indicated the lowest sentiment toward the U.S. were the ones that fell the most," he says. According to Tourism Economics, approximately 4.3 million fewer international travelers will visit the U.S. in 2017, leading to a revenue loss of approximately $7.3 billion. In 2018, they estimate another 6.3 million visitors and $10.8 billion to be cut.
Nadejda Popova, a project manager at Euromonitor International, predicts that countries like Mexico, Guatemala, Costa Rica, and China will show a decline in terms of number of trips to the U.S. during the Q3 period in 2017. In 2015-2016, Venezuela, Nigeria, Russia, Argentina, and Ecuador showed a slowdown in arrivals stateside. Popova says this dip can be attributed to the stagnation of multiple regions' economies, which limited disposable income for travel-related expenses, and a stronger U.S. dollar compared to most foreign currencies. The resulting exchange rates made inbound travel to the U.S. more cost prohibitive, she says.
"The impact on overall inbound demand across the world will be determined by the final travel policies that the Trump presidency will instruct the Department of Homeland of Security to enforce," says Popova. "Ultimately, any changes to the immigration policy towards Mexico will have the biggest effect, given that it is the second largest source of tourists after Canada."
Any alterations to the trade tariffs or immigration restrictions could also have an impact on these two industries, especially if key source markets are impacted, according to Popova.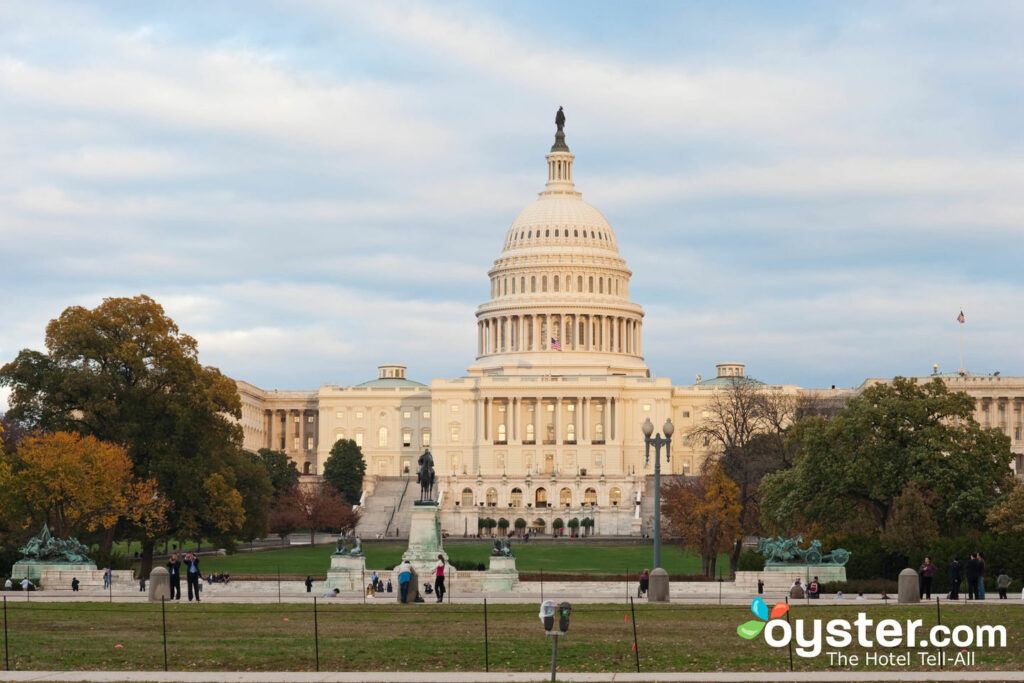 On another note, oil prices could also shape tourism to the U.S. in the upcoming years. "U.S. travel consumers and operators have benefitted immensely from low oil prices, and a sudden spike in fuel costs would likely result in increased airfare and car rental rates," says Popova. "Specifically, low fuel prices have been a boon to many airlines' bottom lines, but any future increases in fuel prices will likely force airlines to raise airfares in order to maintain profit margins. As a result, increased airfare will likely reduce the number of passengers."
And it's not just Mexico and the Middle East that are showing signs of decline in tourism to the U.S. "We have noticed a strong dip in flight offerings from Brazil. That is a strong indication of a cooling off in interest and demand from Brazilians traveling to the U.S.," says Renata Castro Alves, a Florida immigration attorney. "My office has been instructing travelers to avoid bringing electronics to the U.S., which is unfathomable these days. Several individuals are looking into more exotic destinations as a result."
As for cities that will be highly impacted, New York City ranks high. NYC & Company, the Big Apple's tourism marketing organization, is forecasting 300,000 fewer foreign visitors this year. This projection could lead to a $600 million loss in direct spending. Los Angeles, another popular tourist destination, is also on the chopping block. According to Tourism Economics, the City of Angels could lose 800,000 international visitors and $736 million in direct spending.
On the flip side, many Americans are skipping out on traveling internationally as well. TransferWise, a peer-to-peer money transfer service, recently conducted a survey with 2,000 Americans, revealing insights into how they are dealing with the current political climate. The results? Nearly one in two Americans (or 47 percent) said they are less likely to travel overseas due to the current political environment. Americans, however, are considering moving abroad. Fifteen percent of Americans said that the current political climate has made them more likely to relocate, and nearly half (44 percent) of those were millennials, between the ages of 25 and 34.
Business travelers are another key demographic that are shaping the downward trend of visits to the U.S. American Express Global Business Travel identified the year-over-year change in bookings from January 2016 versus January 2017 at five popular U.S. airports (ATL, JFK, DFW, ORD, and SFO) and five international airports (DME, DUB, HKG, JED, MEX). The data showed that business travel has decreased at all five airports into the U.S. — travel from Moscow decreased by 25 percent into NYC; travel from Dublin dropped by 28.75 percent into NYC; travel from Hong Kong declined by 27.48 percent into NYC; and travel from Mexico went down by 14.65 percent into NYC.
The recent ban against travelers bringing certain electronics on flights from several airports in the Middle East and Africa is another consideration for business travelers. "In many cases, the Middle East is a key stopover point for trips from India to the U.S.," says Jeremy Quek of American Express Global Business Travel. "We can expect to see that some traffic will be rerouted to stop in Europe vs. EMEA to avoid this restriction for non-stop flights bound for the U.S." There are several factors, including the travel ban, electronic device policy, and other regulations, that may account for the dip in business travel, according to Quek. That said, airlines such as Emirates are already thinking outside the box and working around these policies.
Sacks also points out that Emirates serves as an important transit airline for visitors from Asia, too. "This loss of connectivity will affect these markets as well, increasing related loss," he says.
Overall, bookings and survey data are all pointing to the fact that travelers are adjusting their travel plans, says Sacks. The inhospitable political climate coupled with other factors, including unfavorable exchange rates, could impact international travelers' decisions to visit the U.S., and ultimately dig an $18 billion hole in the U.S. tourism industry over the next couple of years. This forecasted dip in international tourism would mean a U-turn for the U.S. (foreign visitors rose 23 million between the years of 2009 and 2016, reports USA Today). "With new regulations on electronics and tighter visa issuance policies recently announced, global travel markets will take further cues that the U.S. is not as welcoming as it once was," says Sacks.
Laura Mandala, former VP of U.S. Travel Association who also served as appointee to the U.S. Travel and Tourism Advisory Board at the U.S. Department of Commerce, adds that "the level of uncertainty that surprise orders creates in any market — in this case the travel market — has an incalculable impact on consumer decision making. Travel is as much a psychological purchase as it is economic, and you've just screwed with everyone's psyche by telling them 'we've changed the rules on you.' No one wants the rules changed while they have their three-year-old in tow at an international airport 5,000 miles from home."
You'll Also Like:
All products are independently selected by our writers and editors. If you buy something through our links, Oyster may earn an affiliate commission.