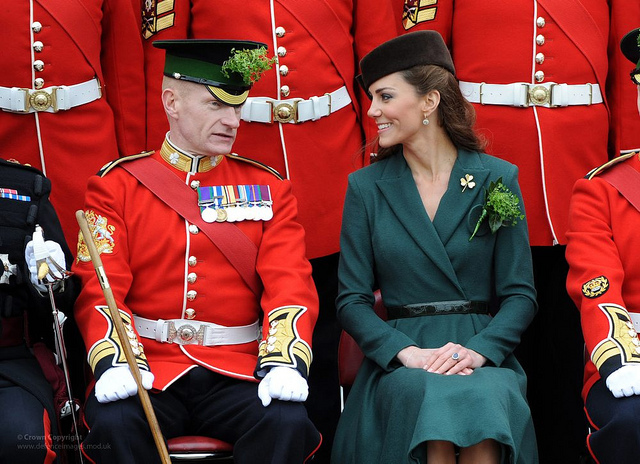 Is it possible to be more excited about the upcoming due date of a baby than the baby's mother? Because we think that might be the case with us and the Duchess of Cambridge's second bundle of joy. Because we're just so excited: The little royal is due this week! So in the spirit of spares (it's still pretty cool to be second-in-line to the crown, we guess) and hotels (odd juxtaposition? we are a hotel review website), we're rounding up the favorite hotels of the British royal family -- from the spot where Kate spent her wedding eve, to the Queen's go-to Caribbean getaway.
The Goring is a classic English boutique hotel with ample royal heritage. This is where the Duchess of Cambridge — a.k.a. Princess Kate — stayed the night before her wedding, and capacity overflow from private events at Buckingham Palace is regularly accommodated. Opened in 1910, the property has intricate sculpted details and unusually wide hallways — said to have been designed to allow free passage of ladies' ball gowns. Buckingham Palace tours are available in the summer and nearby underground Tube access allows for travel to other parts of London.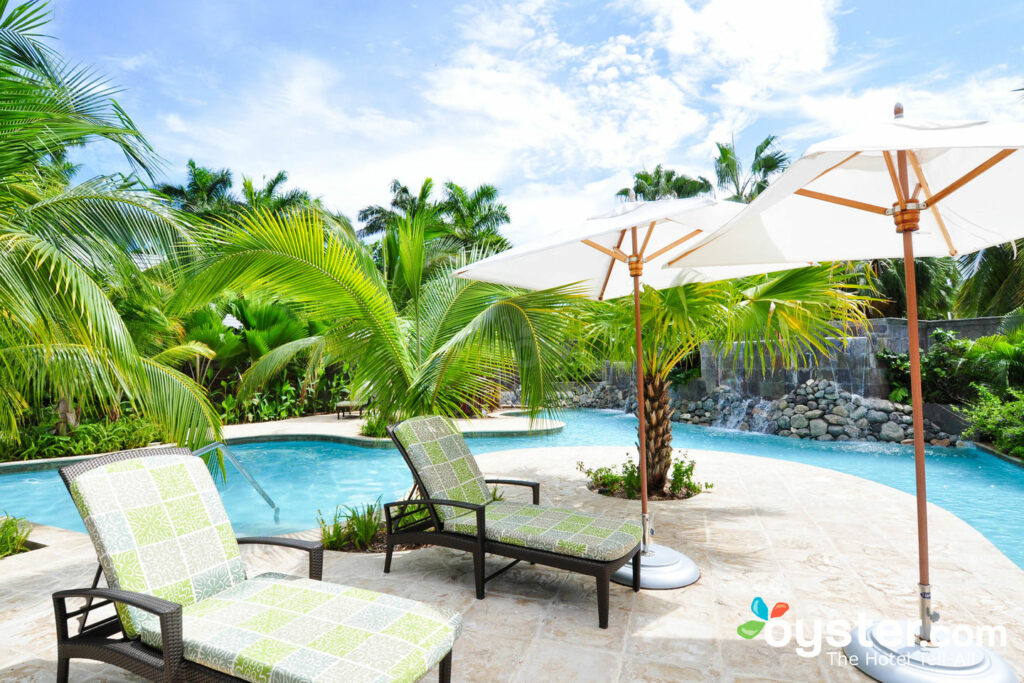 Since opening in 1954, Jamaica's Half Moon has played host to many a royal, including HRH Queen Elizabeth II, Prince Phillip, HRH The Prince of Wales, and HRH Princess Margaret. This exclusive resort is built on a perfectly shaped crescent beach (hence its celestial name), and is known for its timeless, understated luxury across every nook and cranny of its 400 acres. Classic design, attentive service and quality cuisine are abound — even at the swim-up bar. But what truly sets Half Moon apart from other resorts is its endless breadth of activities, from horseback riding to swimming with dolphins.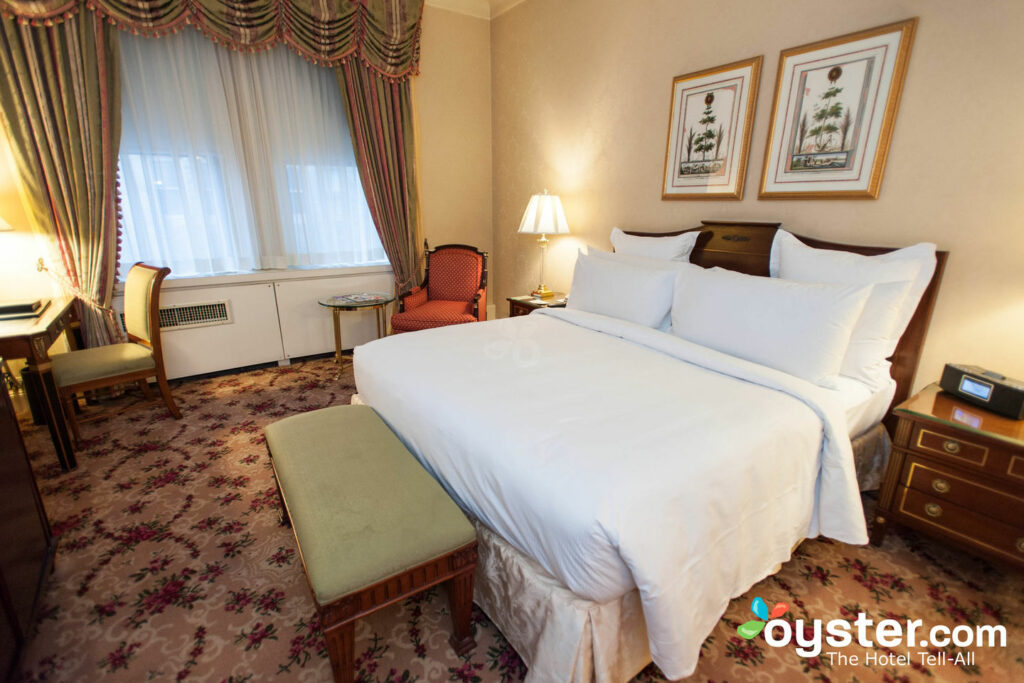 A New York icon, The Waldorf Astoria features a lovely Art Deco design that extends from the lobby to the event spaces, from the spacious (by NYC standards) rooms to the spa. Queen Elizabeth, the Queen Mother, visited the hotel in 1954 and Queen Elizabeth II stayed there just three years later in 1957. The hotel pays homage to its famous past guests with a photograph of the Queen in the lobby, and Cole Porter's grand piano. (The celebrated Broadway composer called the Waldorf home for many years.)
Three generations of the royal family have stayed in this hotel's Royal Suite since it opened in 1929. Queen Elizabeth's and Prince Phillip's portraits hang in the lobby — a grand, two-story space with a hand-painted ceiling, period settees, circular banquets, and crystal chandeliers. Considered Toronto's grand dame, the Fairmont Royal York has many luxury amenities that fit a British bill, including afternoon tea service in the cozy Library Bar, an on-site spa, and elegant, old-world meeting spaces such as the ballroom, concert hall, and Imperial Room.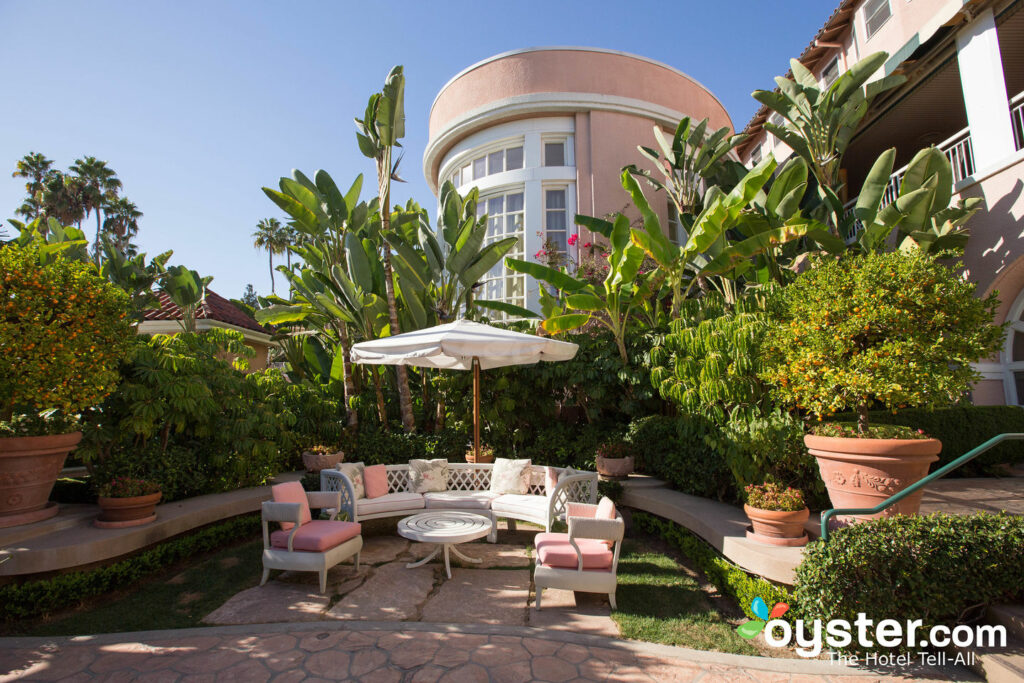 William and Kate stayed at The Beverly Hills Hotel, fittingly dubbed the "Pink Palace," during their post-wedding American tour in 2011. With 12 acres of lush grounds, the historic hotel is a serene, luxurious escape five minutes from Rodeo Drive. Its formal service and aura lend it a stuffier crowd than nearby options like SIXTY Beverly Hills, but it also has some quirky charms, like an old-fashioned soda fountain, plus a great pool and restaurants.
The St. Regis Washington, D.C. has seen every kind of British Royalty pass through its doors, from Her Royal Majesty Queen Elizabeth II to the kings of rock-and-roll, the Rolling Stones. And the iconic hotel has attracted tons of other celebs in its past: Every American president since Coolidge has stayed here, Howard Hughes kept a permanent suite during World War II, and Cher, Audrey Hepburn, and Elizabeth Taylor have also checked in..The spacious and elegant rooms are some of the best in D.C., and butlers are on-call around the clock.
Another pink property, Sandy Lane is the creme de la creme of Barbados, and quite possibly one of the most luxurious resorts in the world. Unparalleled service, unique details, and rampant amenities make it a favorite for the rich and famous. Access to the super-exclusive Green Monkey golf course alone pulls in guests, who can only purchase the course's insignia apparel after completing all 18 holes. With a Rolls Royce Phantom, top-notch spa, and outstanding restaurants on-site, it's no surprise that Prince Harry and numerous other royals have visited this isle outpost.
This elegant, classic hotel located near Berlin's Brandenburg Gate exudes luxury and a rich history. Hotel Adlon's predecessor was one of the most popular hotels in Europe through World War II, hosting Charlie Chaplin and Josephine Baker. Though the original building was demolished, this inspired replica was constructed in its old location. Queen Elizabeth II stayed here during her last visit to Berlin, much like her father did years beforehand. Rooms come complete with four poster canopy beds, walk-in closets, and fresh cut roses, as well as marble bathrooms with soaking tubs, separate rain showers, and heated floors.